This is my weekly series on how to add Farmhouse French style to your home with just one tip a week.
Fast. Simple. Easy.
Today's tip is
INCORPORATE CHIPPY OR AGED PAINT FINISHES INTO YOUR HOME.
Before we get to it, I have a few things for you.
Today's podcast episode is all about decorating with succulents.
Now let's talk chippy details…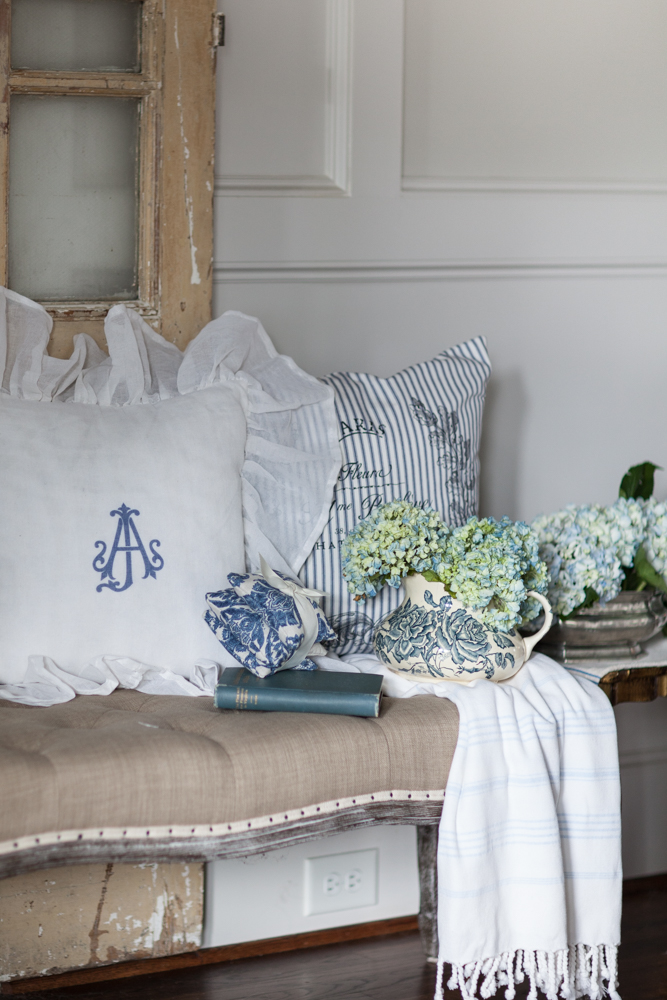 Now there are many ways to do this.
The first is to buy an antique with chippy paint as seen below.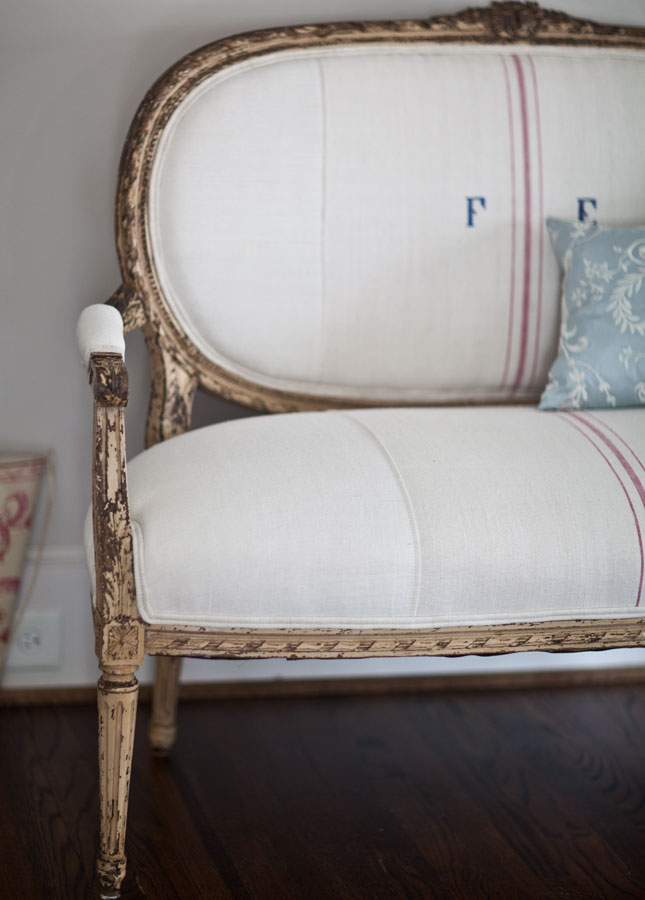 The antique tin ceiling tiles, wood shelf and corbels are all very old with original paint. (Be sure if you buy something with old paint that you test for lead paint and take precautions if needed.)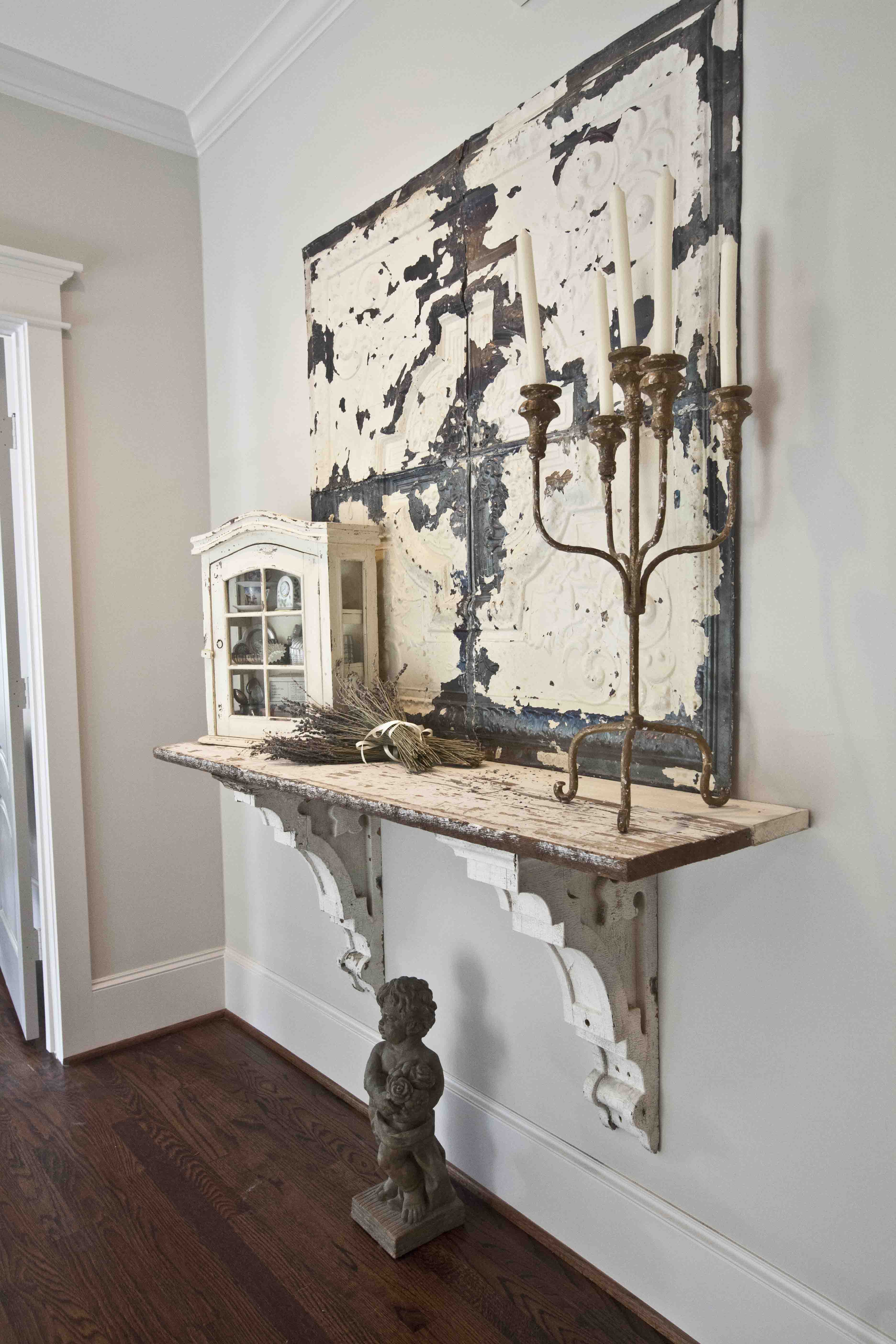 The table below is an antique painted piece, but I painted the chair (fabric seat and all.) CLICK HERE to see how I did it.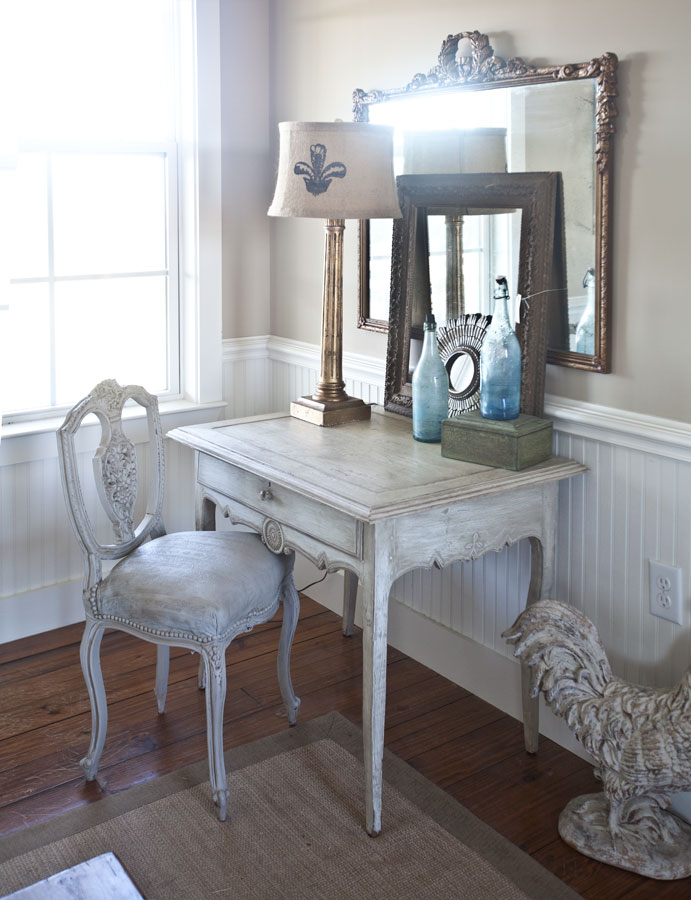 The doors below I found at an auction. I had my painter strip them professionally. One had a green layer of paint that the other one didn't have.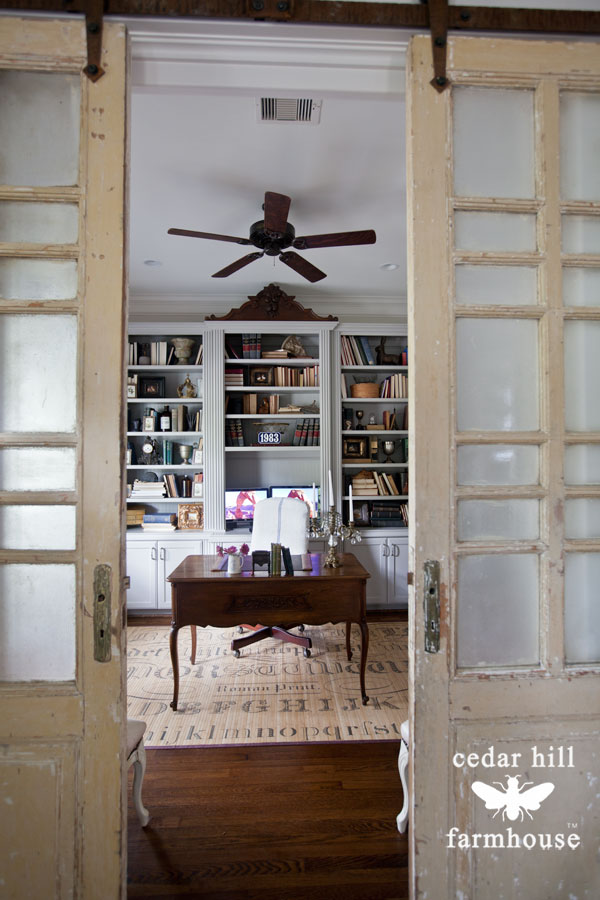 You can also create a cracked paint finish yourself. You can see the tutorial for the crackle finish shown below by clicking HERE.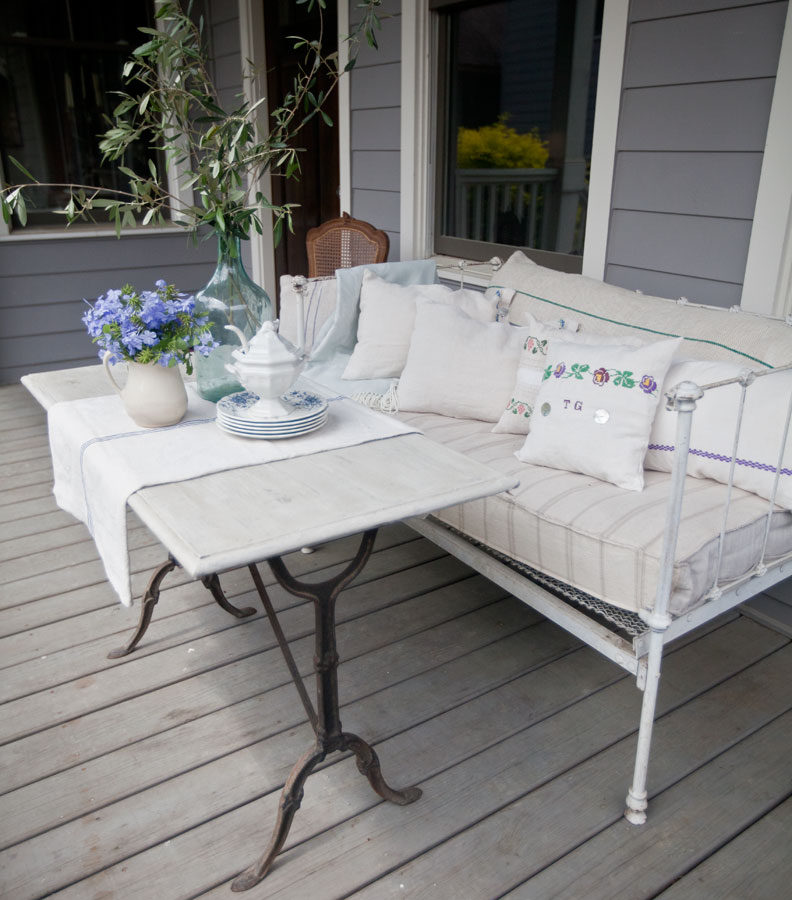 The other way you can get the look is by buying something new that has the distressed finish like the mirror below.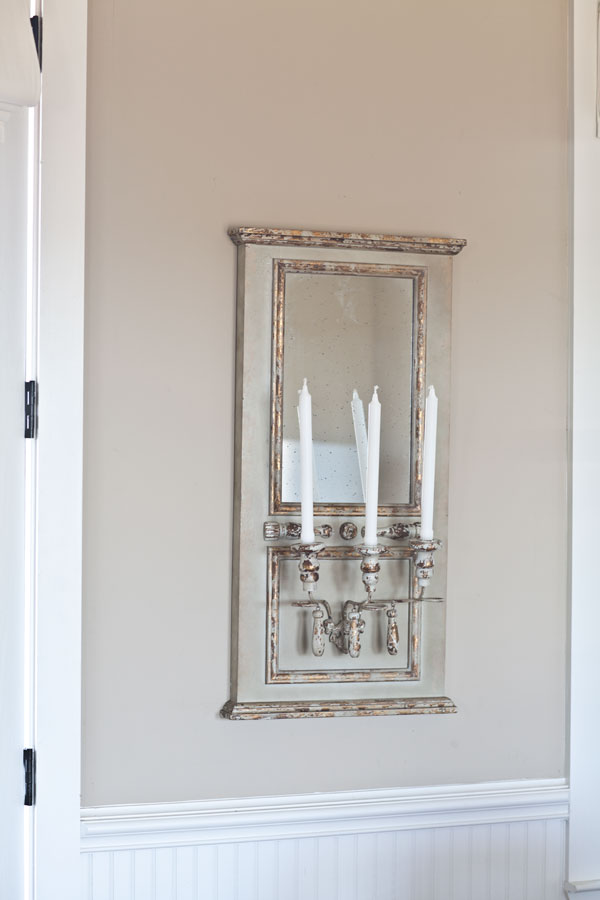 This lamp is an antique porch rail that was made into a lamp.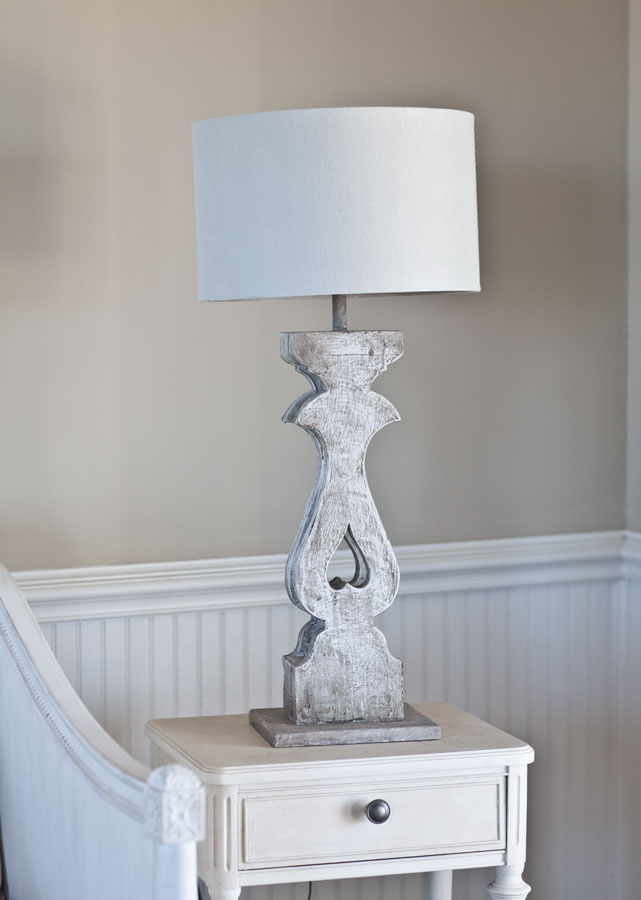 Another way to create the look is by using paint to give a piece that distressed look.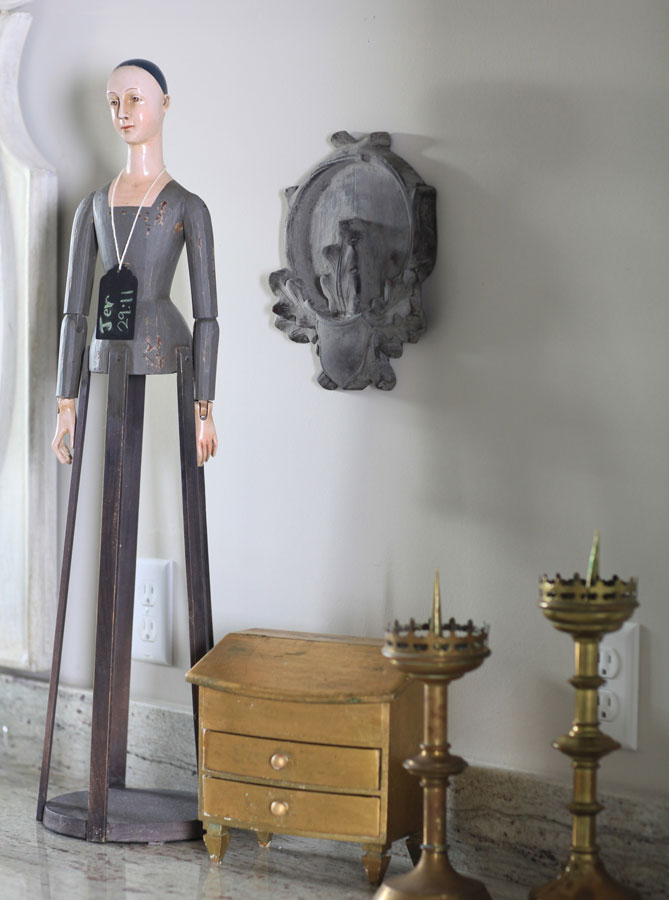 For the medallion above and the tray below, you can find the technique HERE for the tray and HERE for the medallion.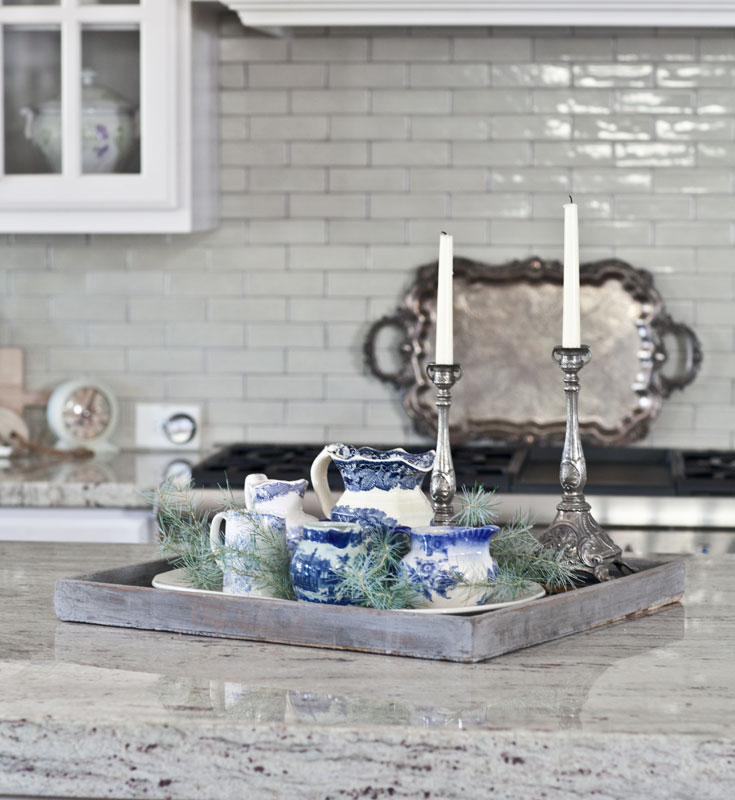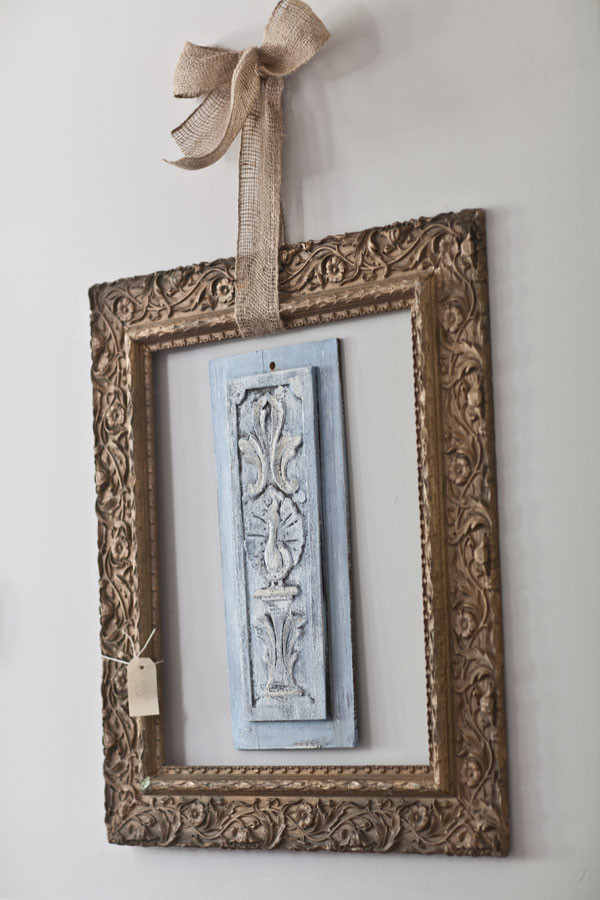 To see more of this series, CLICK HERE.