This is a story about a chair and painting fabric.
This chair has been through the ringer.  It started out
in my daughter's room, then
it was broken (we won't say by whom… hint she is a college student)
put in the garage,
then put it on top of my armoire,
the readers hated it, (I mean you really didn't like it!)
then I fixed it with screws (sort of).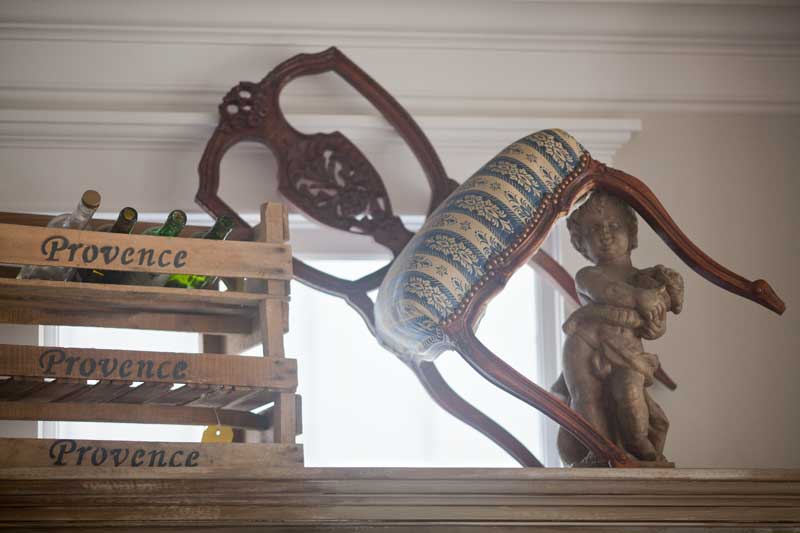 Then it got sent off to the farm.
As I do with some of my decorating decisions, I took to Facebook and asked readers if I should paint the chair, recover it, both or neither. Boy, did you have an opinion on that!!
With over 230 responses, the suggestions were all over the map, paint it, don't you dare, just recover it, etc., etc.
In the end (you guessed it) I painted the chair, but here's the twist, AND the fabric.
Now I don't often paint REAL antiques like this hand-carved chair, but remember it had been broken and therefore was not worth much.  I repaired it in an awkward, unprofessional manner, but hey it is still together and Mr. CH sat in it WITHOUT breaking it, so there you have it.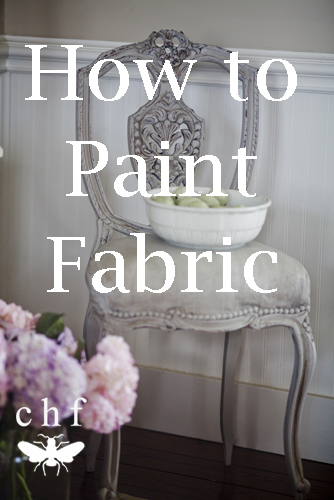 Yes you heard correctly, I even painted the fabric.  When you paint the fabric, it does get stiffer, and feels more like leather.  That's okay, this just got moved to a bathroom, so the seat should hold up rather well in there.
I used a chalk based paint.
It covered well, needing 2 coats, which I would expect. No priming, or prep work was done before painting. I did lightly sand after painting to distress the paint.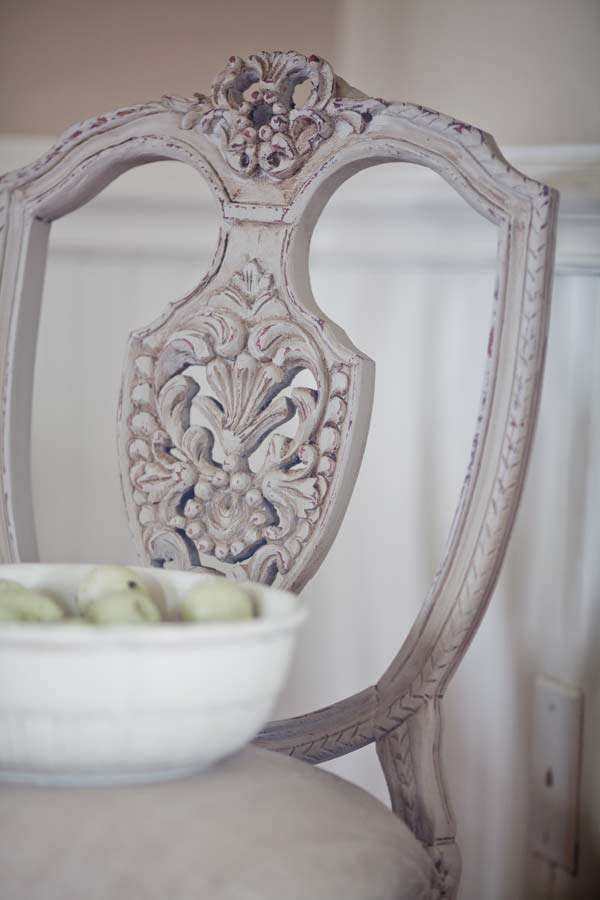 I then applied a coat of Howard's wax in the Walnut shade. Let me just say the paint and the antiquing wax made the carving pop.  I ADORE this paint, and have used it on quite a few things so far.
When you paint a chair that has nail head trim like this chair, it is difficult to just paint the wood, without getting any paint on the nailheads or the fabric. That is why I decided to paint the fabric.  I thought i it didn't turn out, I would just recover the chair or make a slipcover. I wasn't worried. But I have to say I have been wanting to try painted fabric, and now I have. If you want the fabric to maintain it's softness, I would not paint it.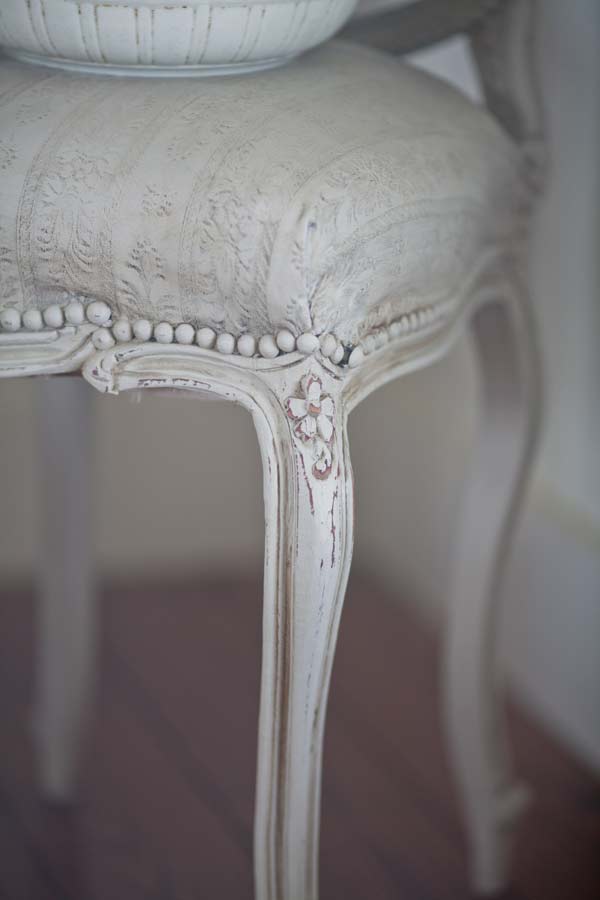 As you can see, the pattern is still visible through the paint. I kinda like that. I might have been able to cover that up with a few more coats of paint, but I liked being able to see it.
I have to say the chair turned out even better than I imagined it would. I am very happy I painted it.  I am pretty pumped to show you the other things I painted as well, but we'll have to save them for another day.
You can order the paint online, so you don't need a retailer nearby.  The color chart is on the website.  I have used Stanley, Mini Pearl, and Otis.  This chair is less blue in person than it appears on my computer screen.  Also keep in mind that the antiquing wax does slightly change the shade of the paint.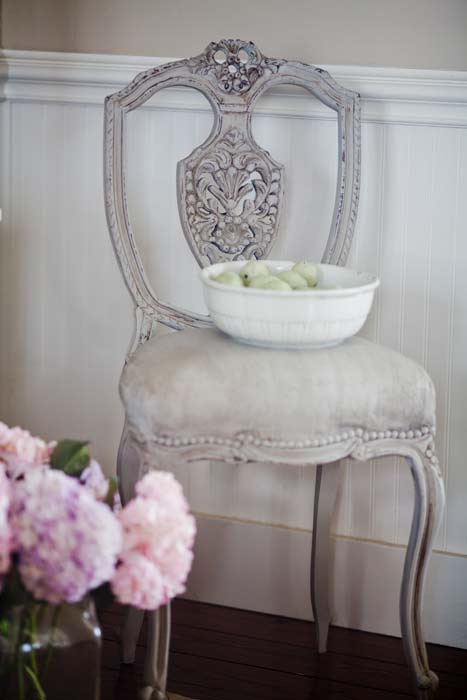 Another happy ending at the farm, well unless you voted for me to not paint it.  But remember, when the chair was broken, readers were suggesting that I saw the legs off and use it like a shelf, so who's the barbarian now? Oh I'm just messin' with you.  I enjoy all of your suggestions, unless they include jumping in a lake.
If you have any questions about the paint you can leave your questions here, and we get your questions answered.