Welcome to Cedar Hill Farmhouse!!! I'm on my back porch enjoying the fresh air, adding some Christmas touches to our house.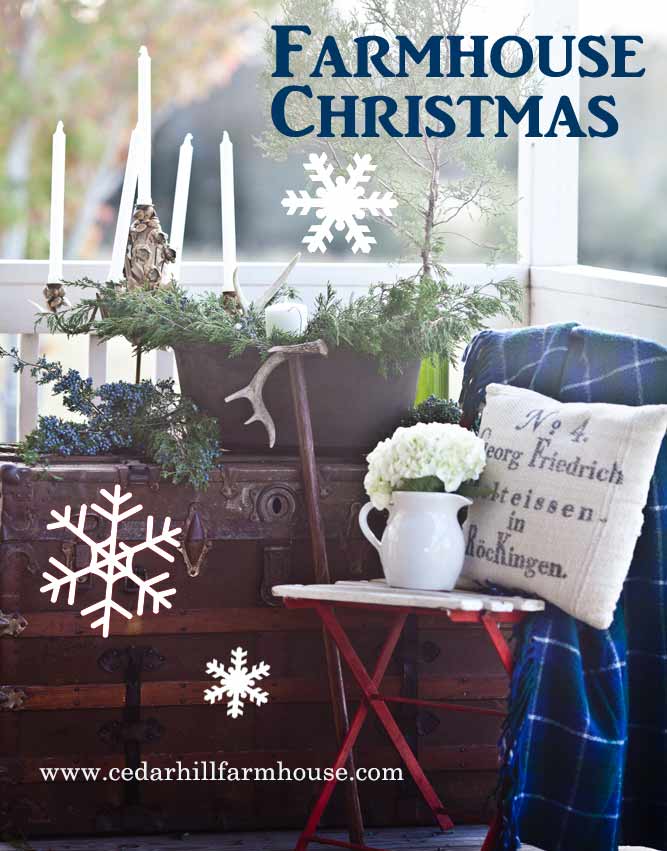 I wanted to show you more very simple, use what you have on hand, Christmas decor.  Here I created Farmhouse Christmas decor using what I already had and just adding cedar from the farm and I bought some fresh hydrangeas.  Everything else I had in my house.  The greenery, cut from our cedars, is in a old iron pot used to boil hams long ago.  The antler cane is one that we inherited.   I also used an antique ironstone pitcher to hold the hydrangeas.  An old blanket drapes over the back of my French folding chair.  An old trunk from the thrift store acts as a table in the background.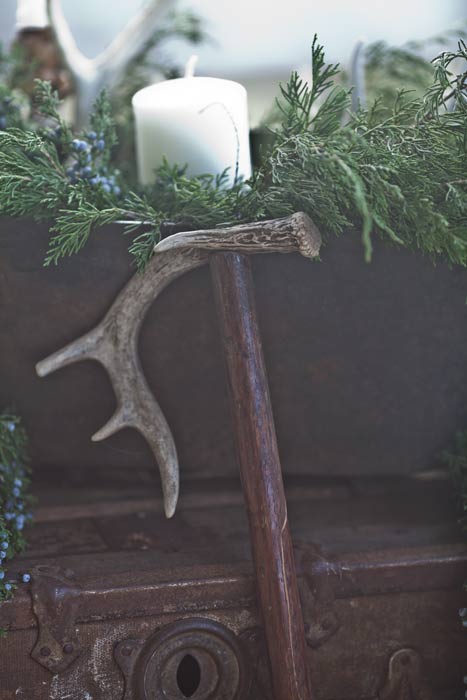 Deer shreds or antlers from our pastures make great seasonal decor.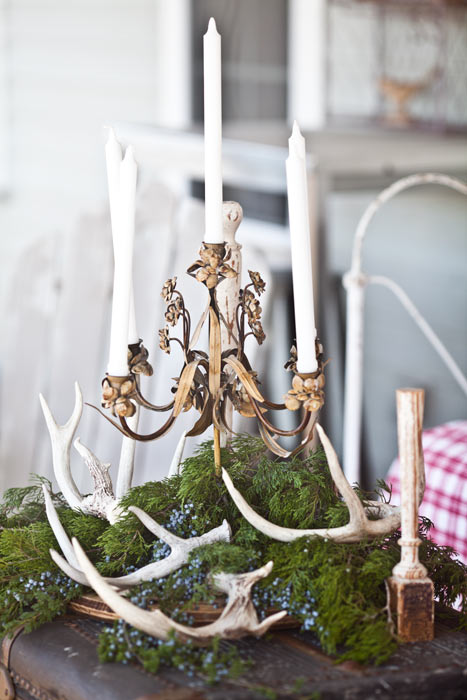 An old enamel pail makes for a great wine cooler.  I added the bought hydrangeas to this iron stand to add some softness, but later moved the flowers to my table. I just couldn't decide where to use them.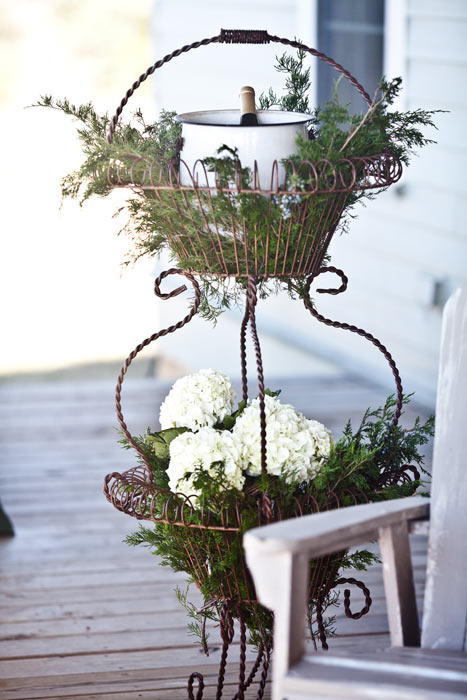 The cedar is covered in these beautiful berries.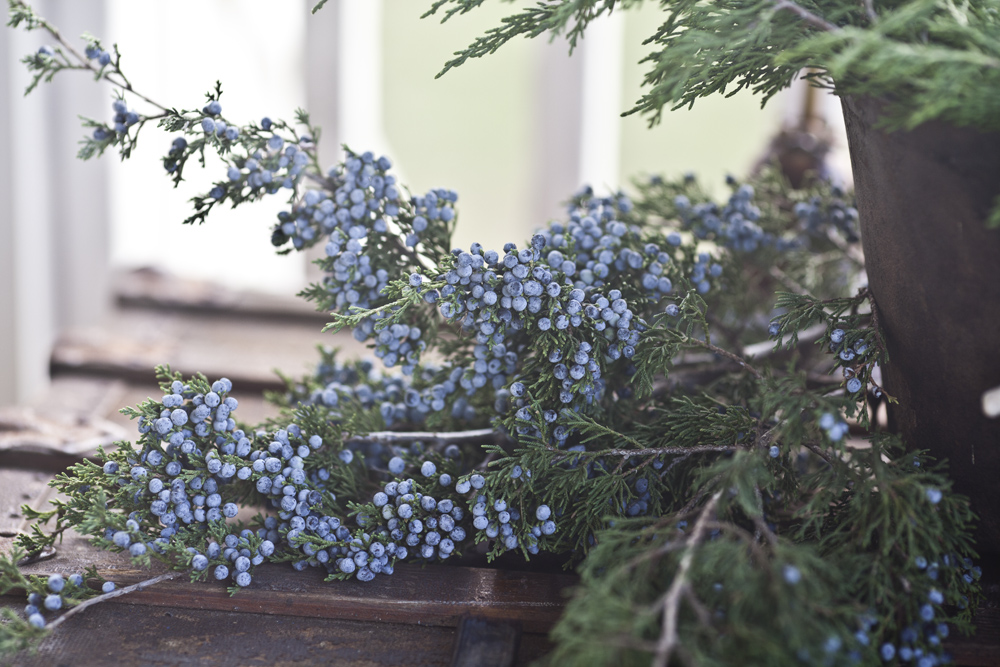 One of our favorite things to do this time of year is to make hot chocolate.  It's a Christmas traditional at the farm to enjoy a cup of hot chocolate at the treehouse after dark.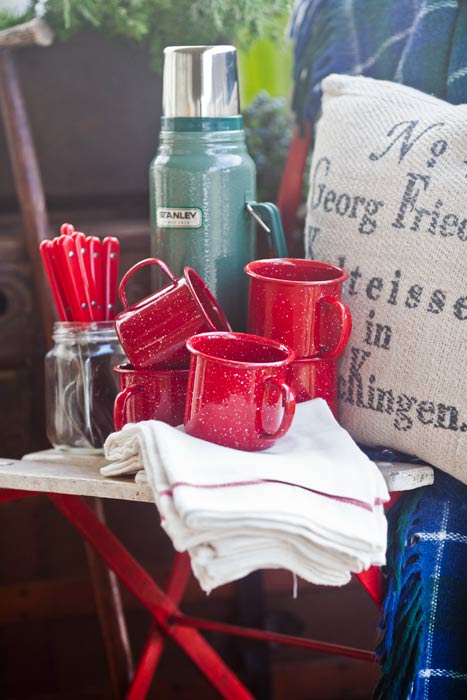 We grab our thermos of hot chocolate, some blankets, then around dusk we head down to the creek.  Often it's quite cold (well, for Texas I mean) so the blankets and hot chocolate really warm us up.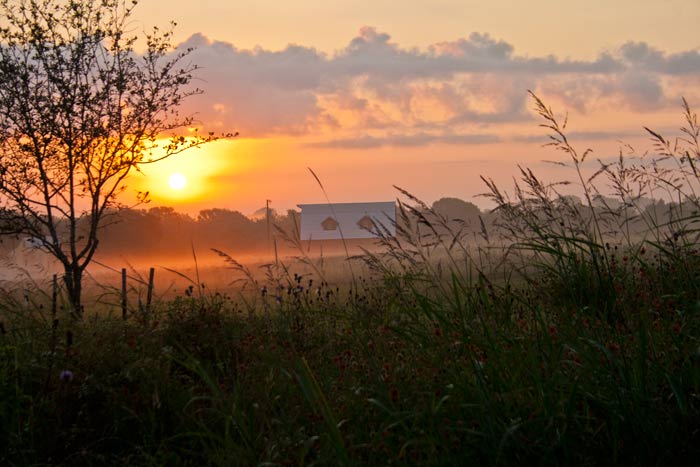 When we get to the tree house we snuggle up in blankets and enjoy our hot chocolate as we hear the babbling creek below.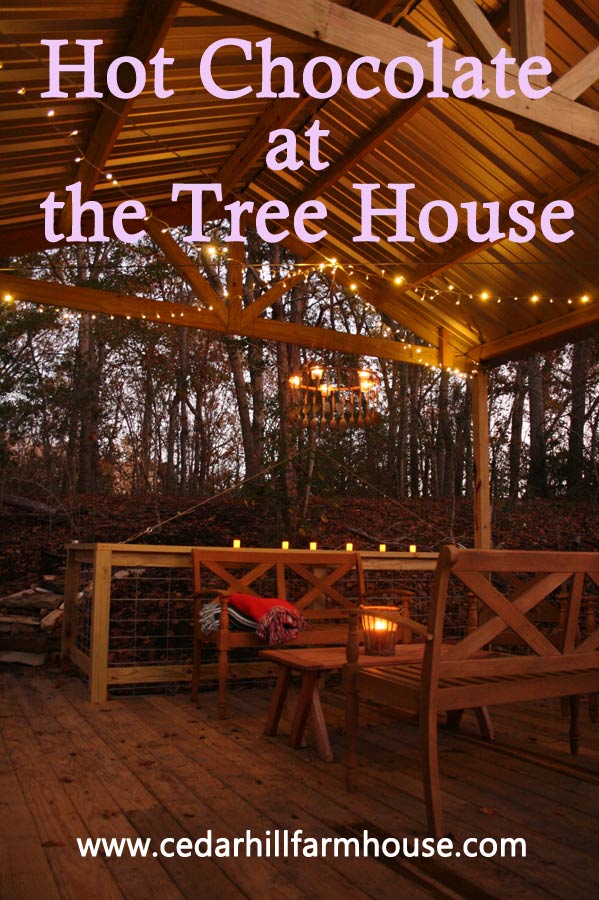 After trying the flowers in several places, I decided they worked best on my back porch table in my big wicker tray.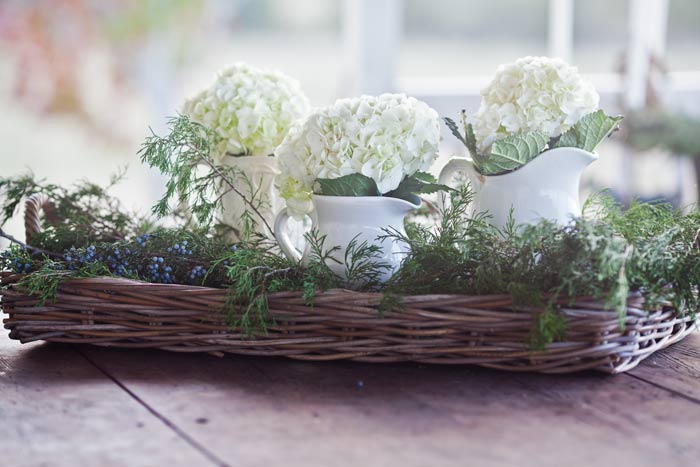 I used greeenery all over the house, even in my bedroom.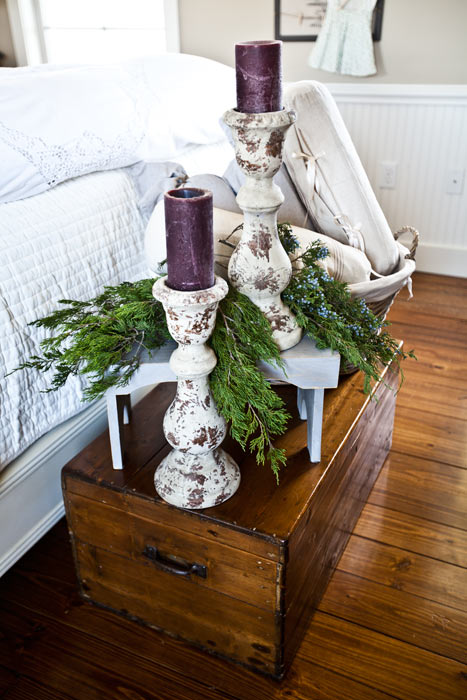 Even a red checked tablecloth looks festive and Christmas-y this time of year.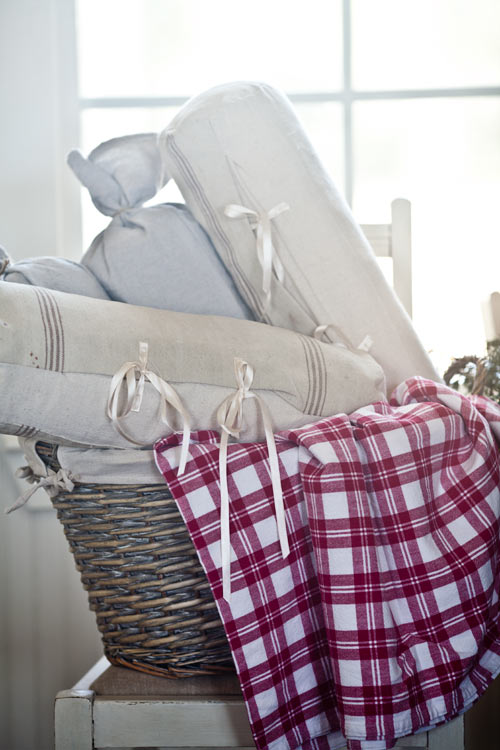 I have to be honest, this is the simplest Christmas decor I have had in a long time, and it's really my favorite. I hope you don't stress about your decor this year, and that you are able to enjoy your families. I joined several other fabulous bloggers for this tour.  You can find them below.