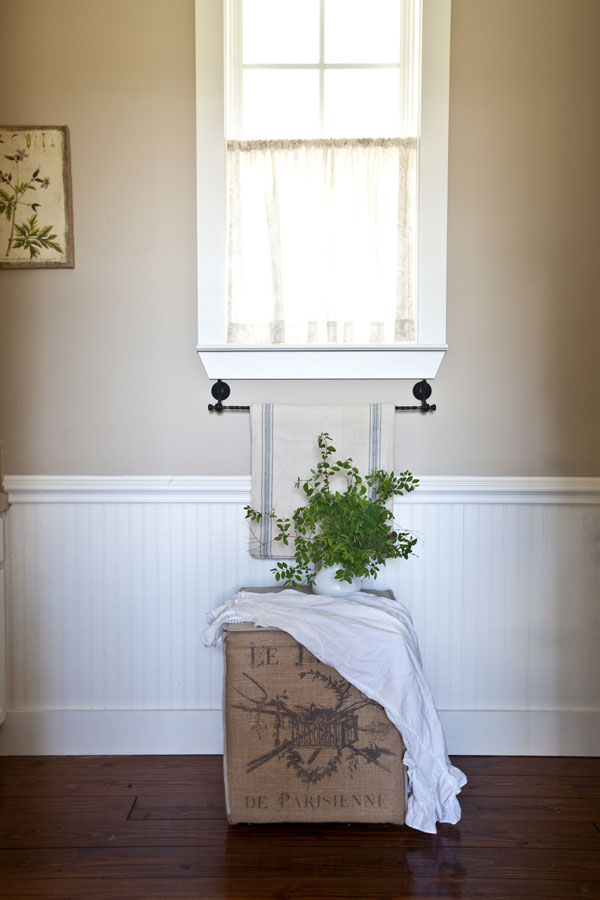 The farmhouse bath down the hall got some much needed updates recently. We painted the cabinets. I just realized I didn't get a photo of all of the cabinets. but you can see the much of the changes. Below is a photo I took years ago, but you get the idea. The cabinets were stained.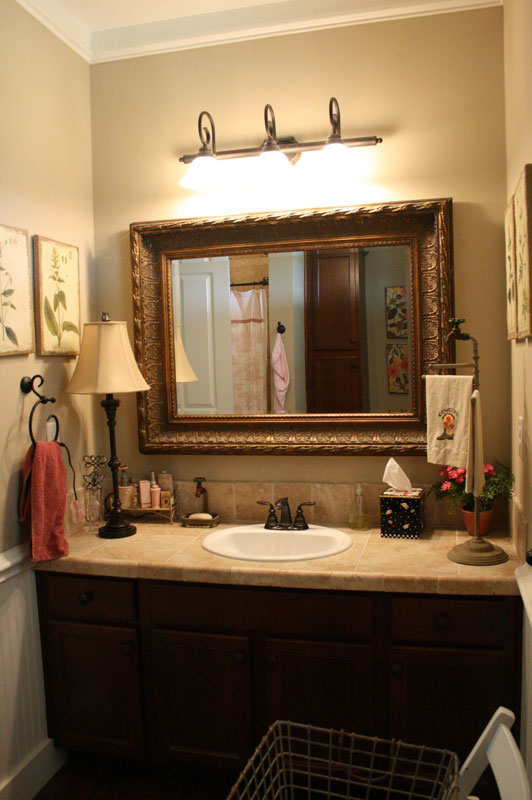 I love the fresher, lighter look of the painted cabinets. The counter top is tile. It is the country after all. You can see another set of cabinets in the mirror. Well I'll take more photos when I can to show you the rest of the room.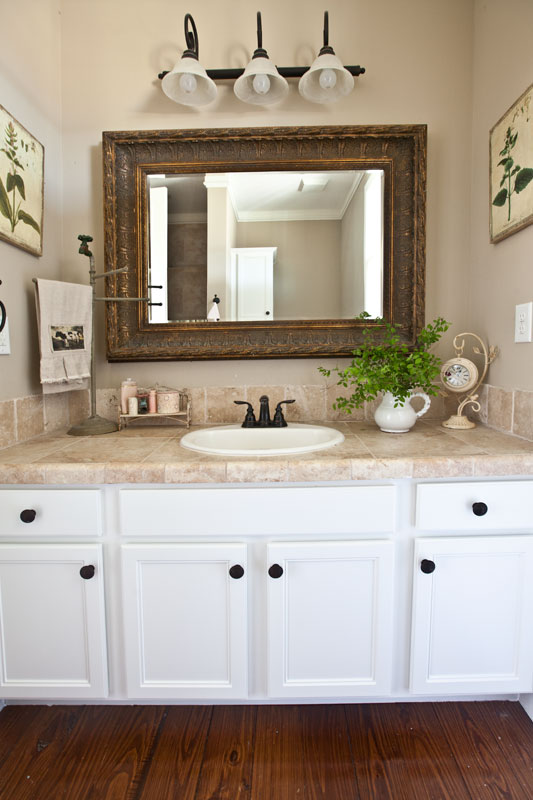 Am I going to rip out those counter tops just because I'm not so crazy about them right now? No. I am leaving them. They look fine, not great, but fine. I know that I am not the only one working with older selections that aren't the height of fashion. I wanted to get the most bang for my buck, so I just focused on the paint.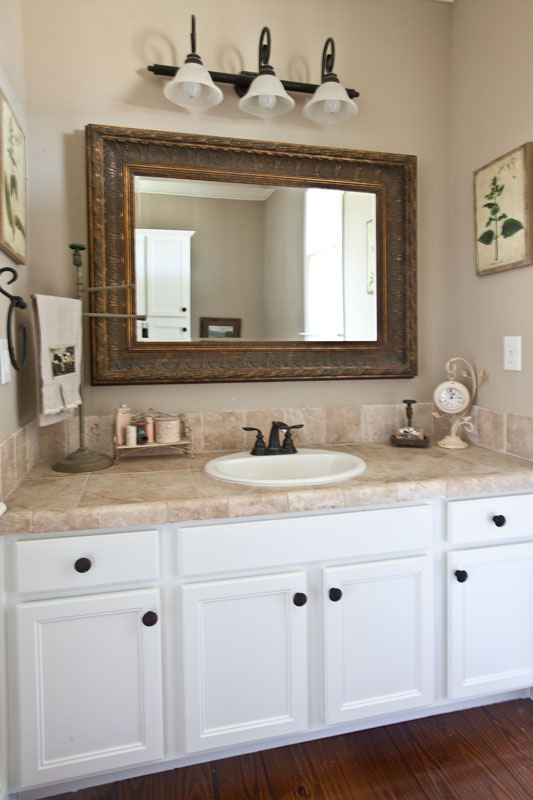 And really, it's amazing what a few cans of paint will do for a room.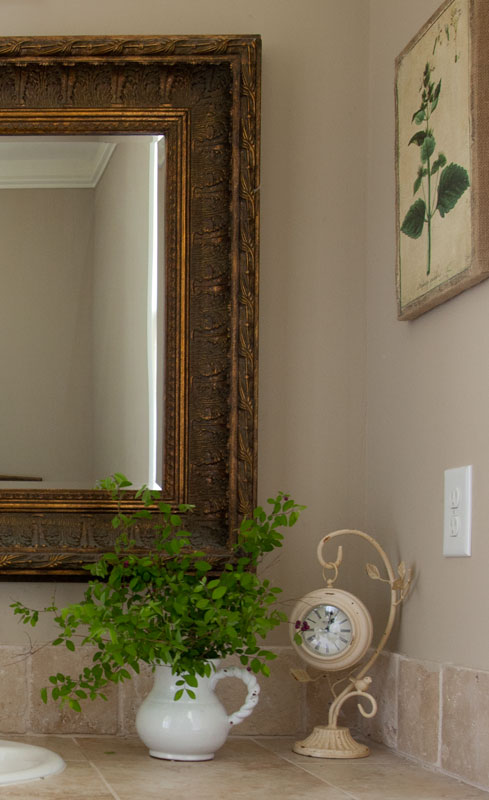 So what do you do to change up the look of your bathroom?
If you are looking for some Farmhouse French style for your home, I've got some goodies in my shop right now.
Grainsacks! I've sold half my stock in just a few days.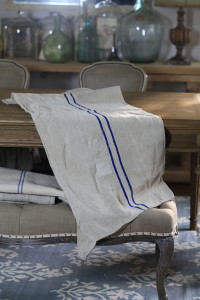 And I love architectural prints too, so I've added a few fabulous ones.