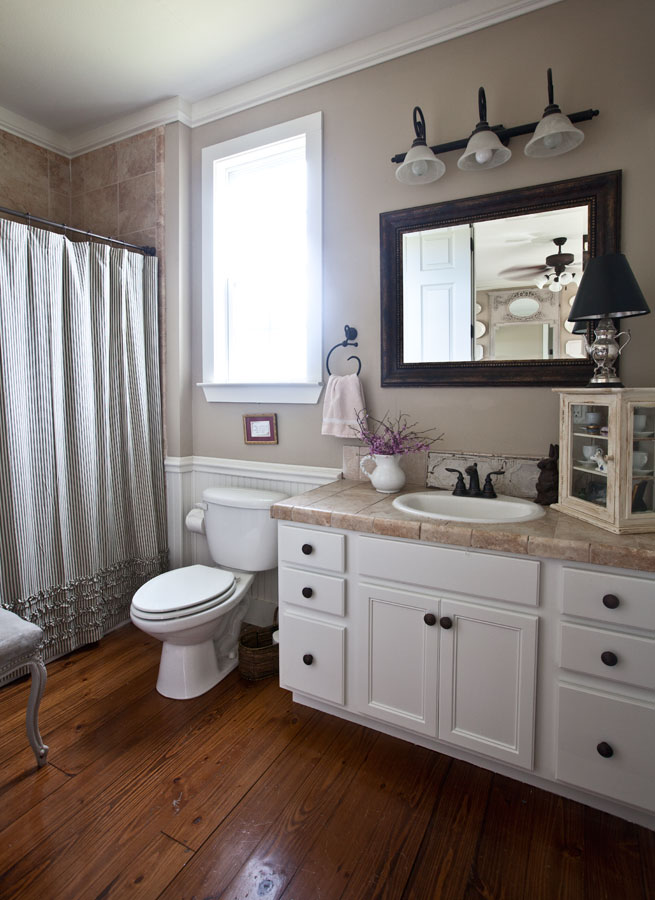 I've redone the farmhouse bath and today I've showing the big bathroom reveal.
You have probably never seen this room before. Well if you looked closely you might have seen it here. MORE BEFORE PHOTOS.
Here is one I found that was taken shortly after the house was built.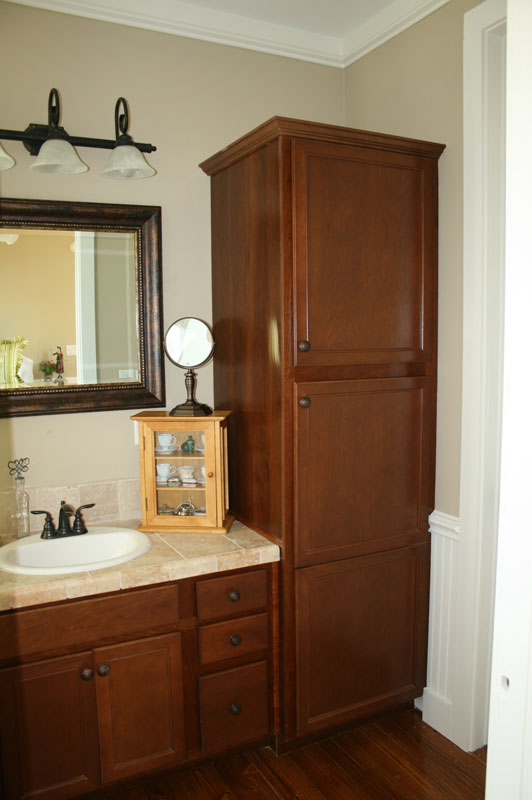 We've given it a nice coat of paint. It's a very simple bathroom. I might change out the pulls later, but I haven't had time to do that yet.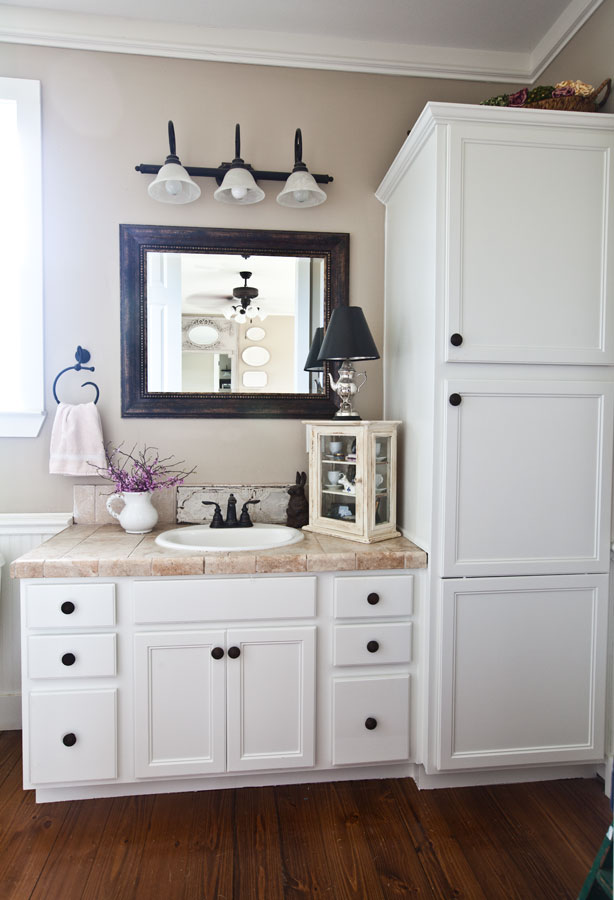 I had already changed out the shower curtain and added the antique chair. I painted the chair including the fabric. Details are in this post. PAINTING FABRIC 
I'm thinking I might like a lighter mirror frame, but again, that's on the back burner. Rome wasn't built in a day, right?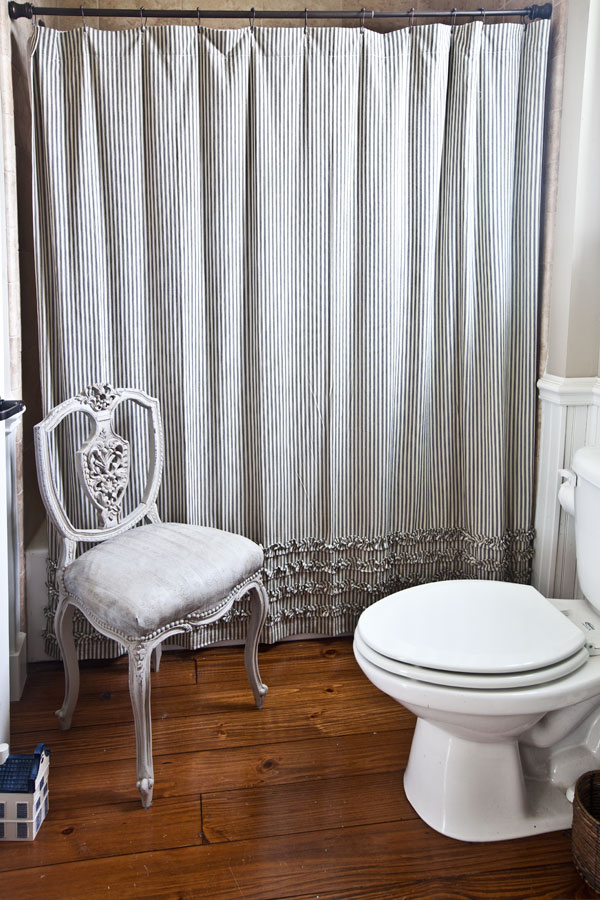 So what did I learn from this paint job? That I really don't like this kind of painting job. I hired someone to do it, and it was well worth the money. Don't get me wrong, I've painted many a room in my day, but I'm stretched thin, so I decided to give this one to the professionals.
The other thing I learned is that sometimes my husband is right. (Don't make me repeat that.) He said he never wanted the stained cabinets. I picked them out years ago because I was bored with the painted cabinets in our previous home. So in the end what is wanted is what I finally agreed to years later. I don't remember him saying he wanted the cabinets painted, but that doesn't mean anything.
The last thing I learned is the incredible power of paint. I guess I already knew this and I am sure you did too, but still it amazes me every time what a difference paint can make in a room.
If you want to know, the paint is Sherwin Willaims Alabaster, and it is oil-based paint.