I have a confession to make. Well it's not really a big deal… unless you're a blogger. I love Fall, but I'm not so crazy about doing a lot of decorating for Fall. Well a lot of the orange color looks great in other blogger homes, but it doesn't go so well in mine. So I decided to make it work for me, and here you go. I think you need to go with what works in your home.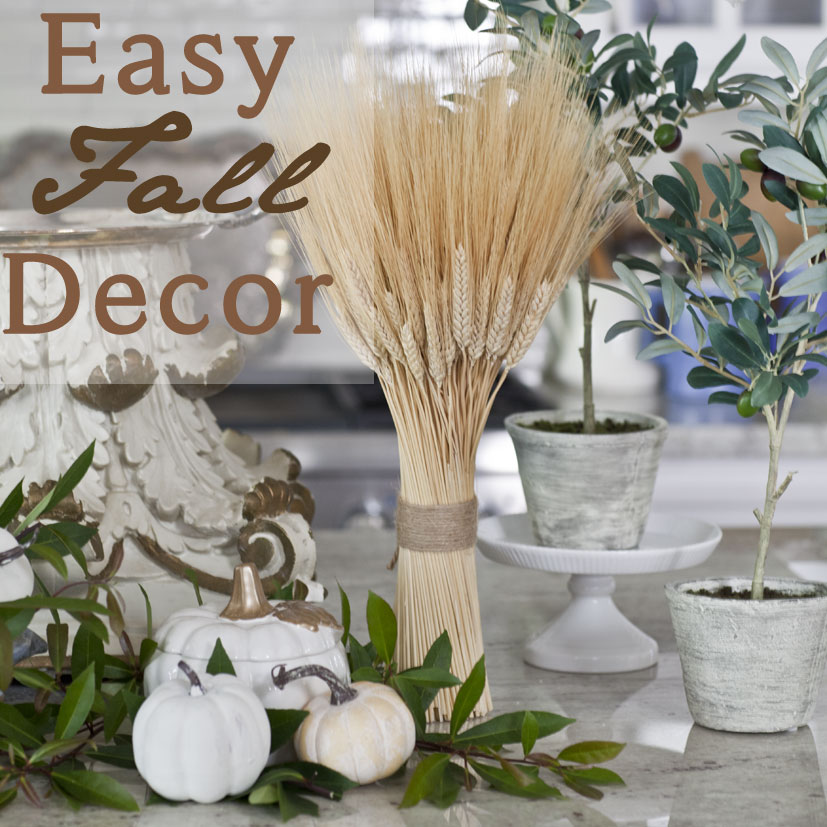 The first thing I did was buy some Fall things. I bought the pumpkins at a discount store.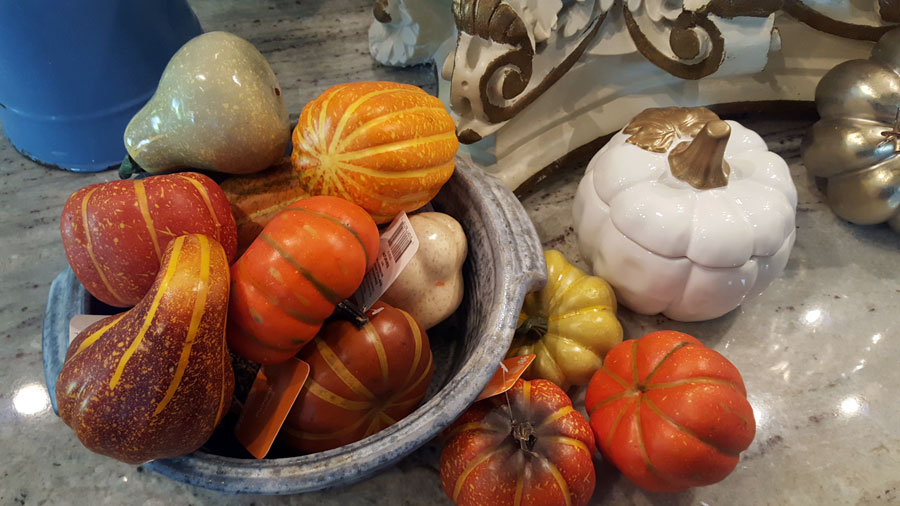 Then I got out my paints and painted away. I used a white chalk type paint.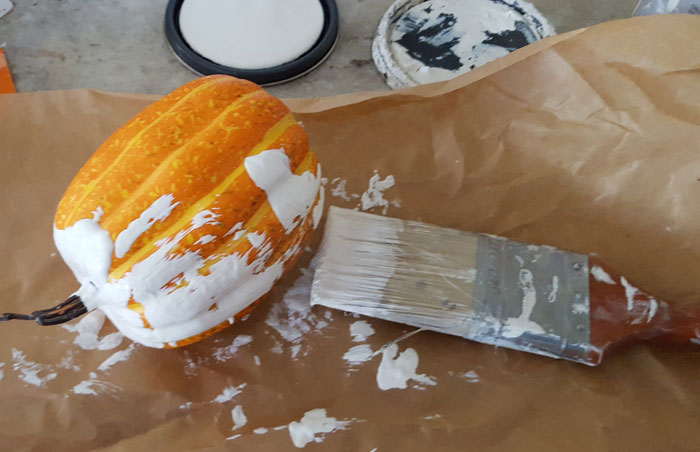 It took a few coats, and then I was done. I trimmed a bush in my yard and used the cutting for part of my display. And I found some fresh sunflowers that made me happy.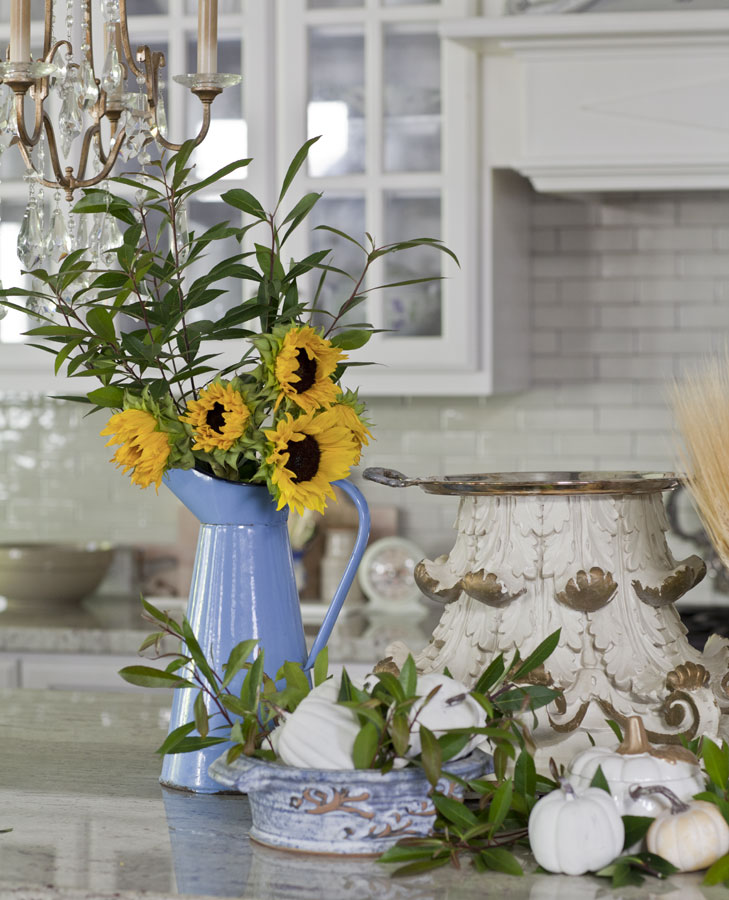 I had a bunch of pumpkins. I added many of them to this dough bowl, that I also filled with moss and dried flowers.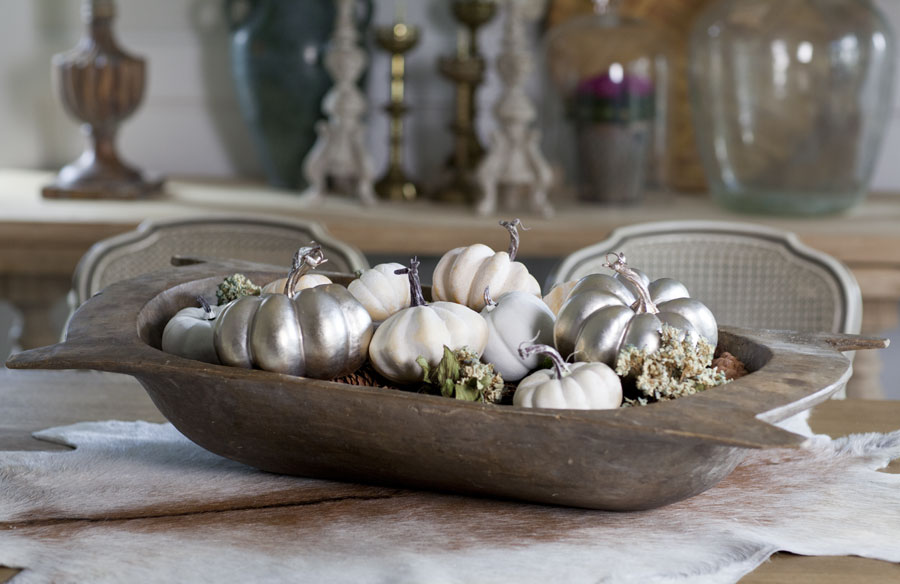 I was very happy that I was able to find a way to decorate for fall that worked with my decor. Painting the little pumpkins took a few minutes, and then I was free to arrange my goodies. I grabbed a large dough bowl, the blue enamel pitcher for the flowers, and the blue pottery baking dish shown above. This is a good way to save money. Add your seasonal things to items you already have in your home. No need to buy a new container for the pumpkins, you can use what you have.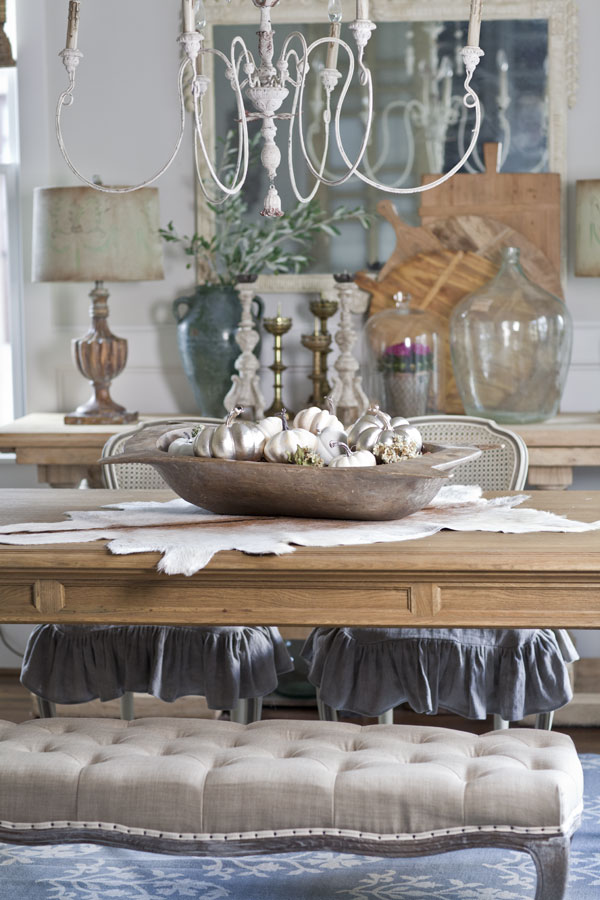 Some things went in my kitchen and some in my dining room. I spread them out in my home.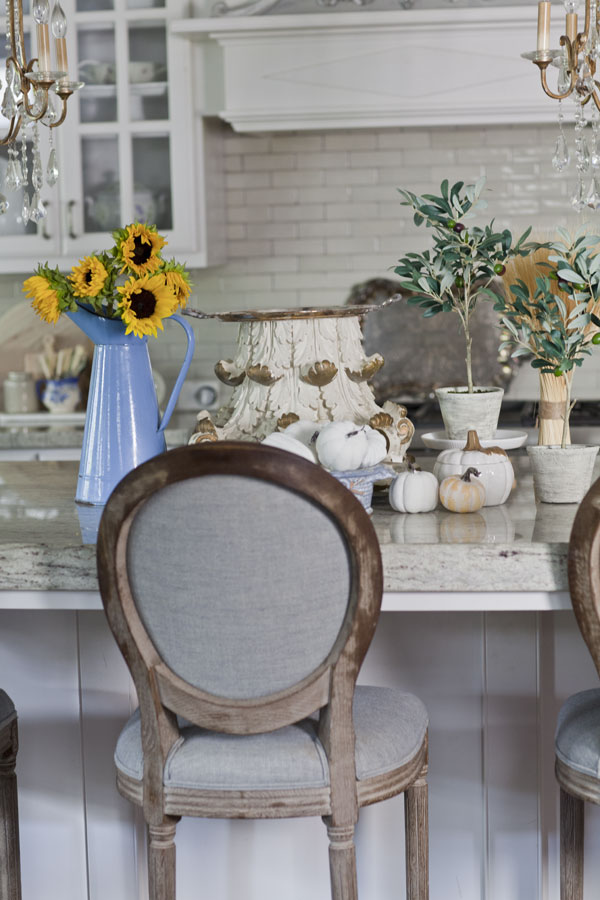 Below I have chosen some of the items I used and a few more that would go with this look. These are affiliate links. Click on them to see more information about the items I selected.

PIN FOR LATER.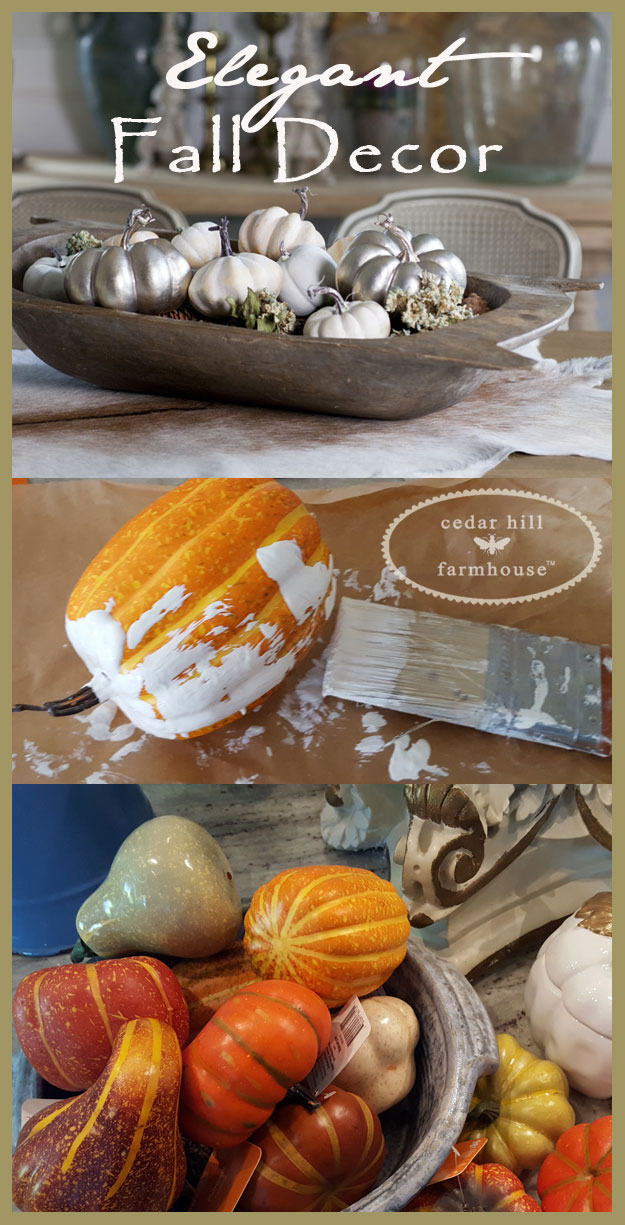 And be sure to leave a comment so you'll be entered to win my contest. Fine print here.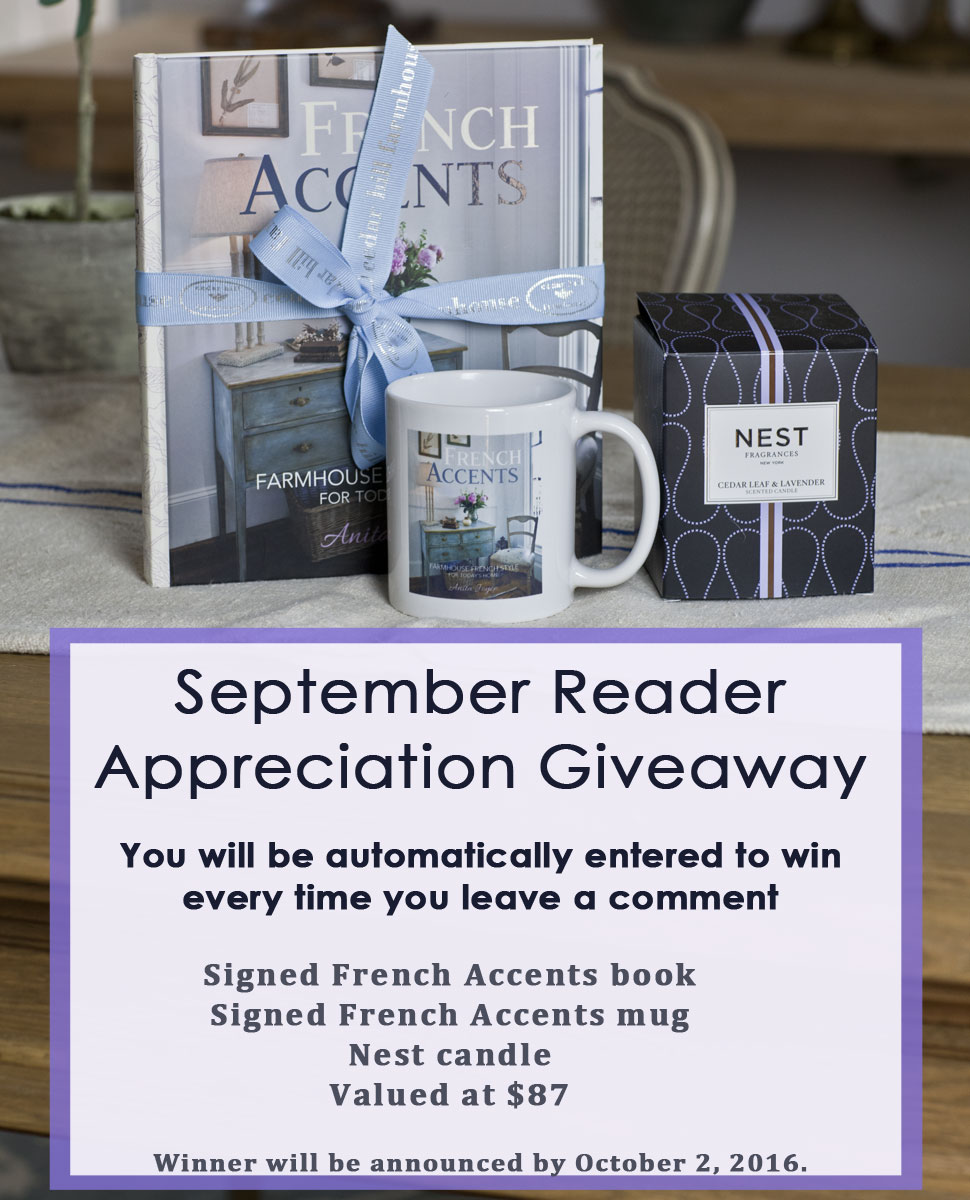 This is part of my DIY TIPS AND TRICKS monthly event. I sure hope you'll check out what my friends are cooking up today.