Today I used all vintage and mostly French items for my Fall table. I used soft pastel Haviland Limoges dishes rather than brown plates. If you use white pumpkins and lavender flowers, I think this look can work for the fall. I love bringing something unexpected to my decor and table.
In times past, families would only have one set of dishes, so the dishes would have to work for every holiday, no matter the colors of the dishes.
Today I'm focusing on using vintage items for your table for an elegant look. Sometimes I focus on new items, but not today. I think it's a great idea to add some vintage touches to your table to kick up the elegance factor.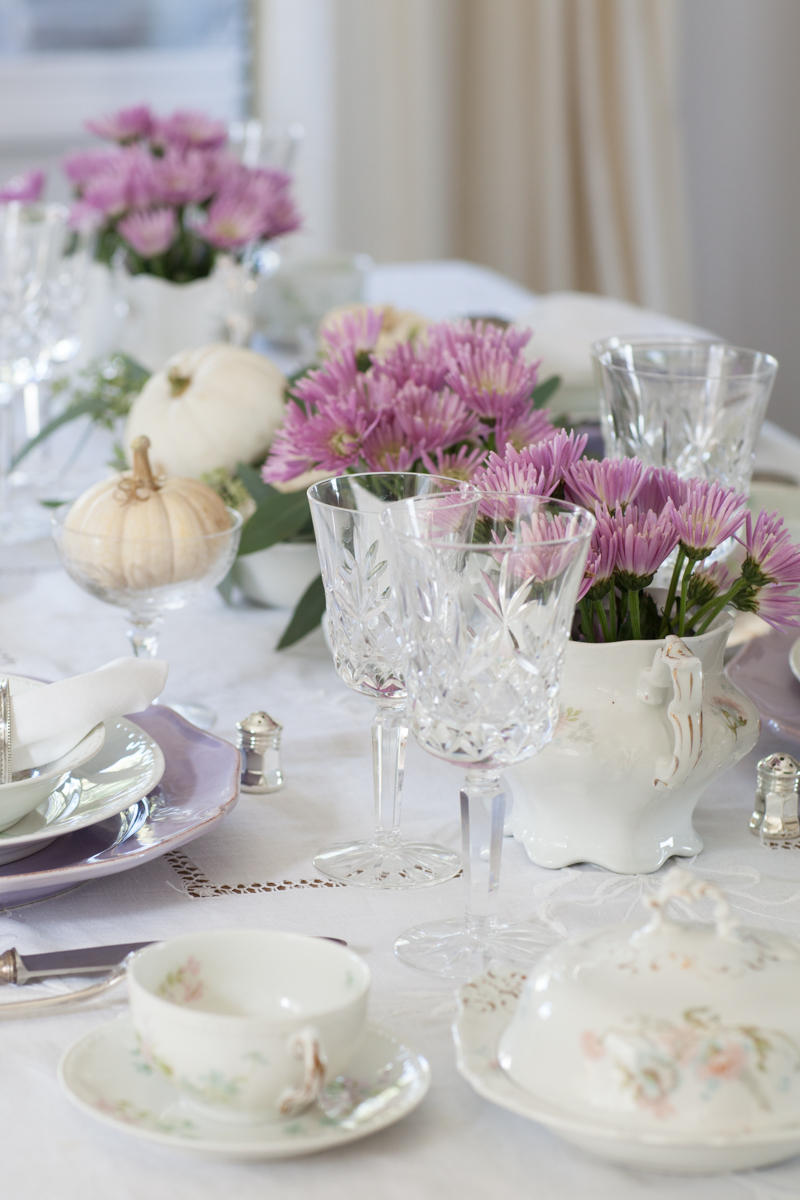 I filled one of the Limoges bowls with pumpkins and seeded eucalyptus from Trader Joes.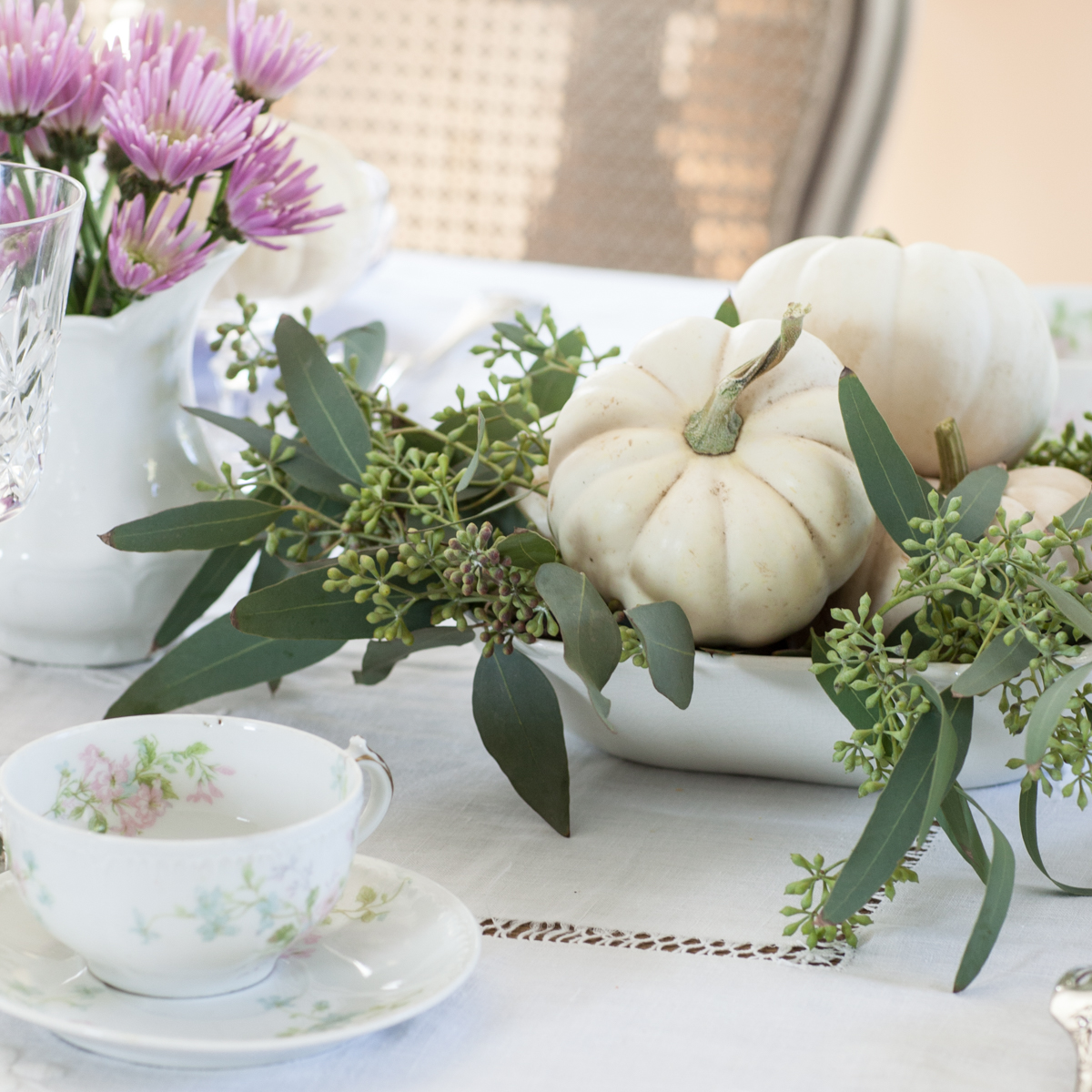 I used another tureen filled with more pumpkins in the dining room. This lavender one is from Holland.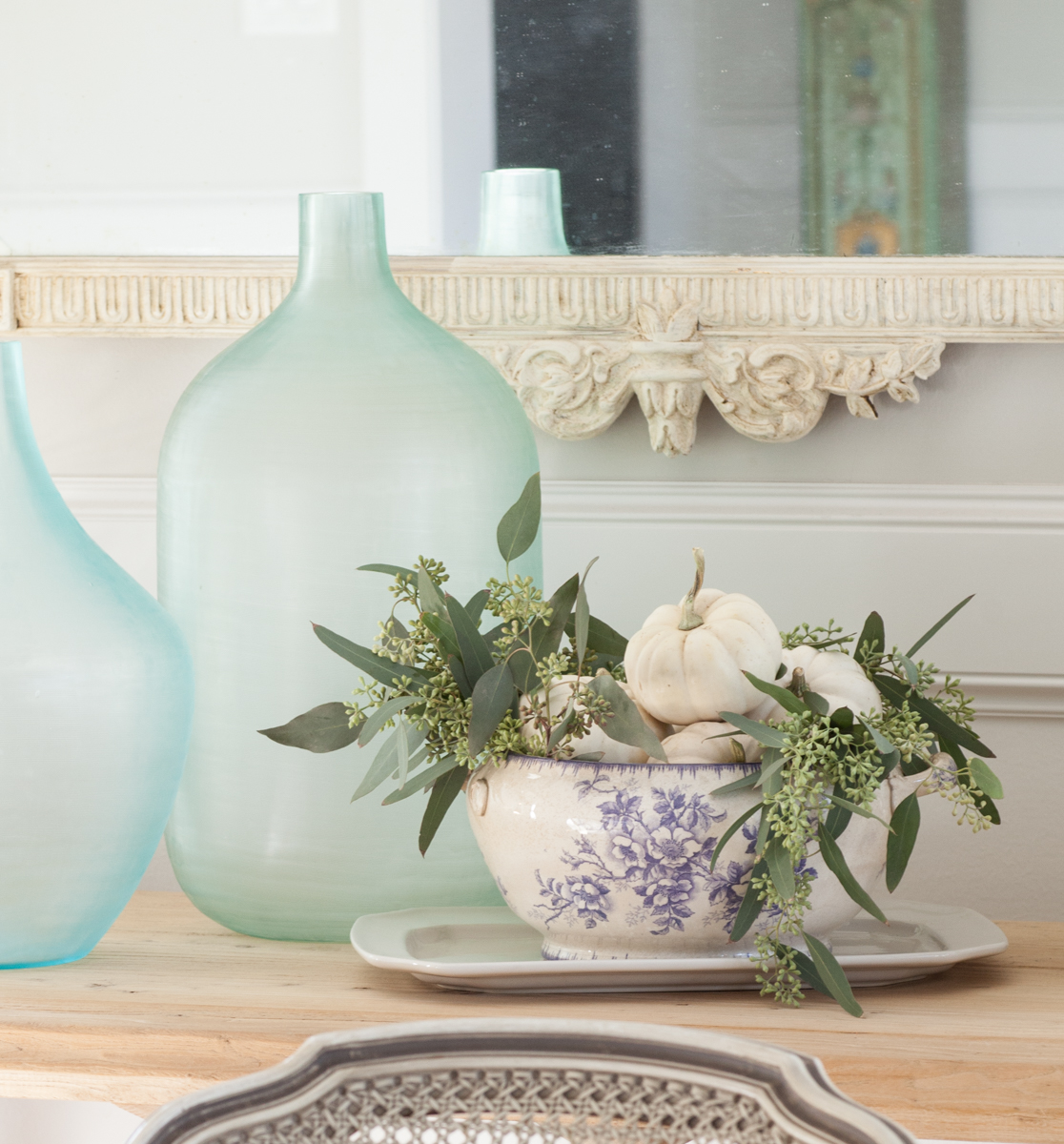 Some of my cups have a nice surprise on the inside of the cups. These Limoges cups have the pattern repeated inside. The dishes are thin and delicate. It's amazing they survived this long. I am guessing they are about 100 years old.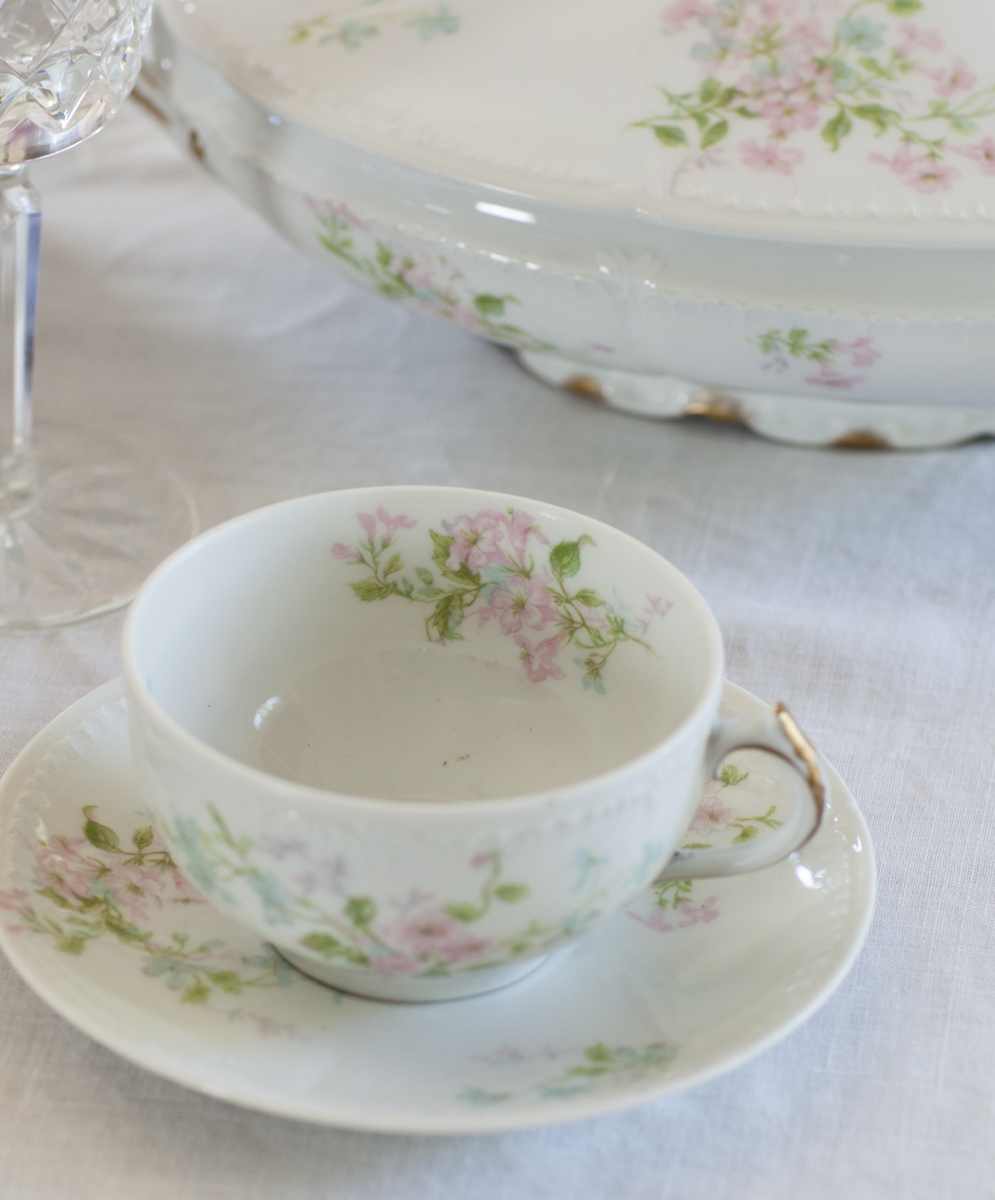 I also added some of the baby boo pumpkins to some of my crystal stems. These are vintage American crystal glasses we inherited from the 1940's.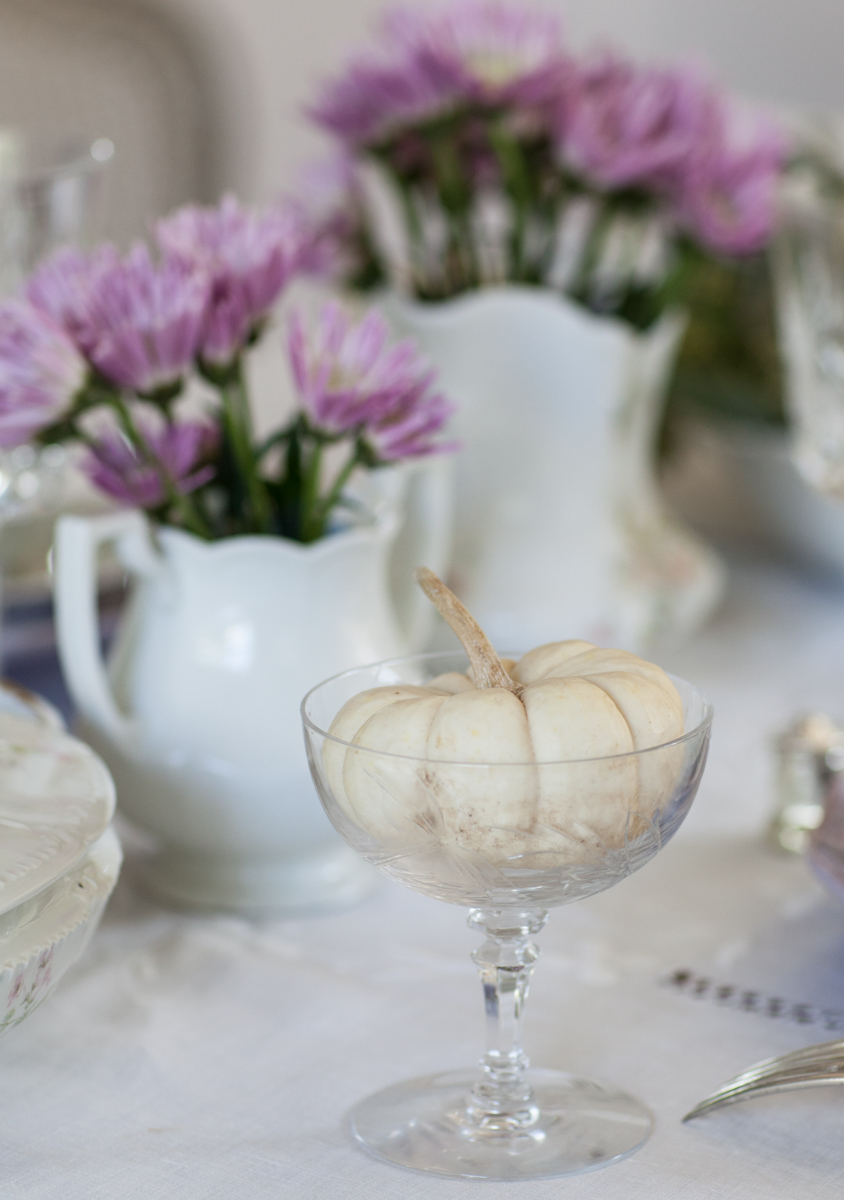 I am so thrilled that I recently came across a bevy of silver napkin rings. This one is French. The French ones are very hard to find in the US. Just look at the elegant detail on this one. I suspect this one is very old.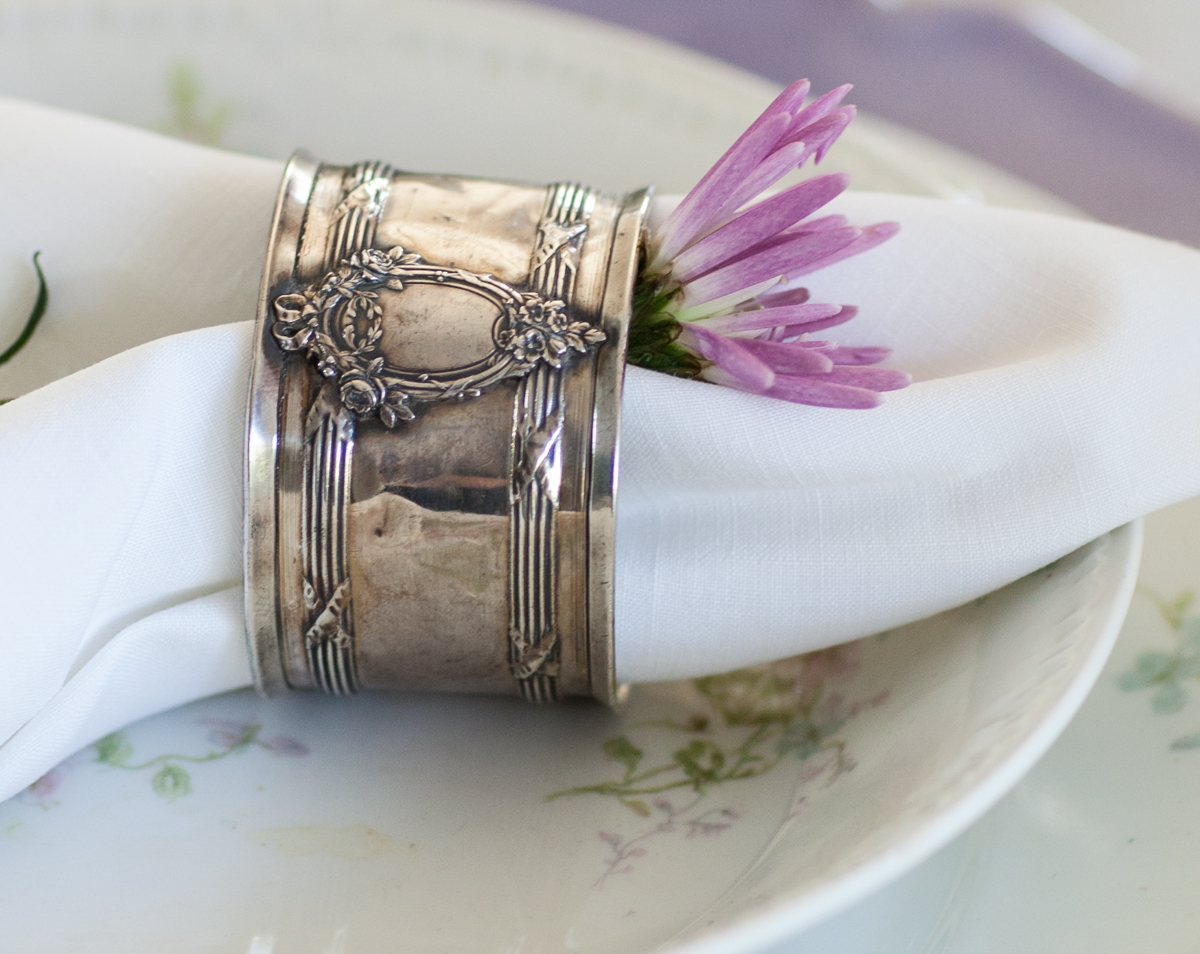 The silverware is Christofle silverplate. These are also French, so not easily found in the US. I just love the incredible detail on these! Even though they are silverplate, the Christofle brand means they are well made. As with most French silverware, the detail is on the back of the fork, so you put them on the table with the tines down. The monogram is not mine, but I don't care. The monogram adds so much character to the silverware.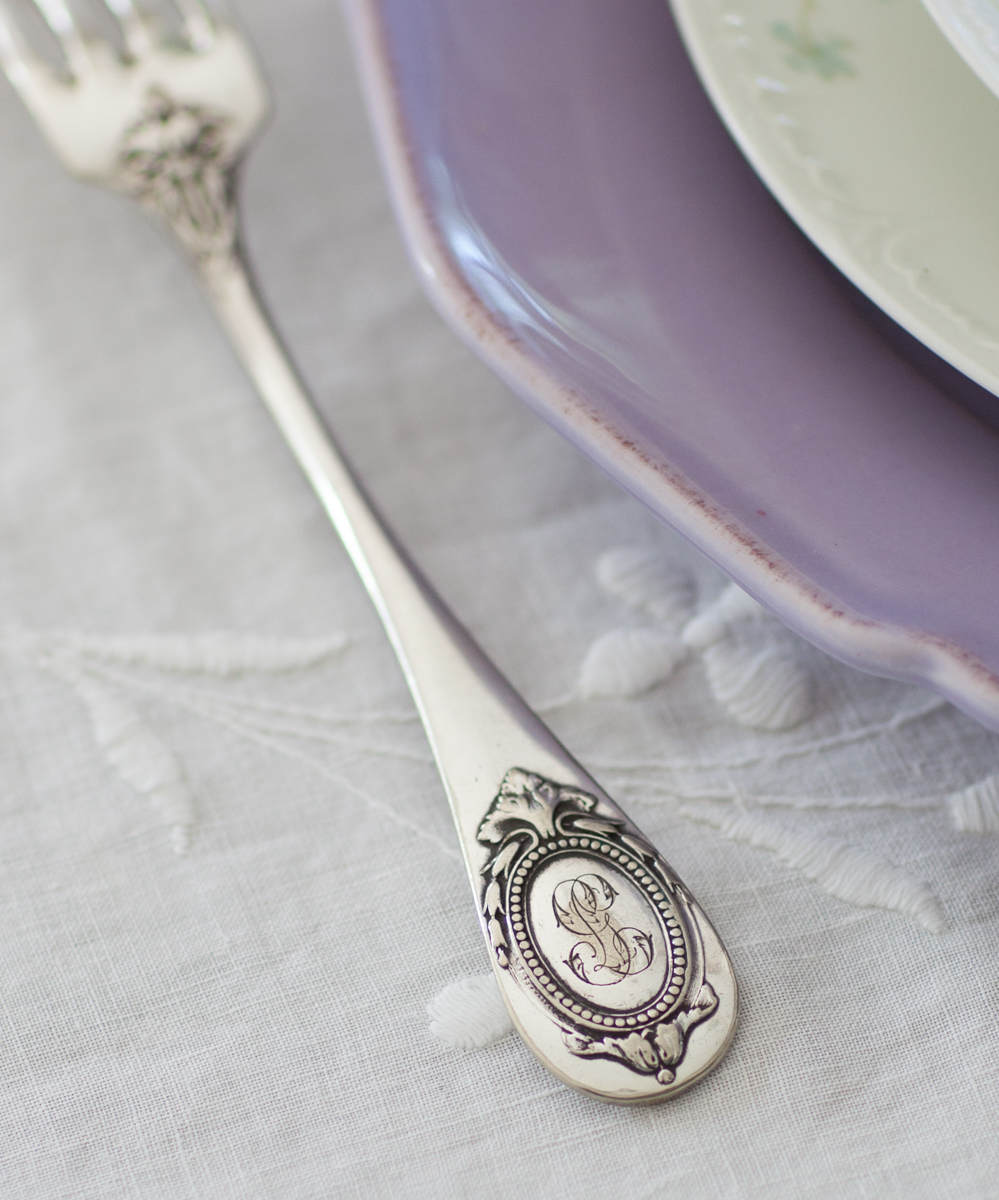 The tablecloth is vintage linen, as well as the napkins.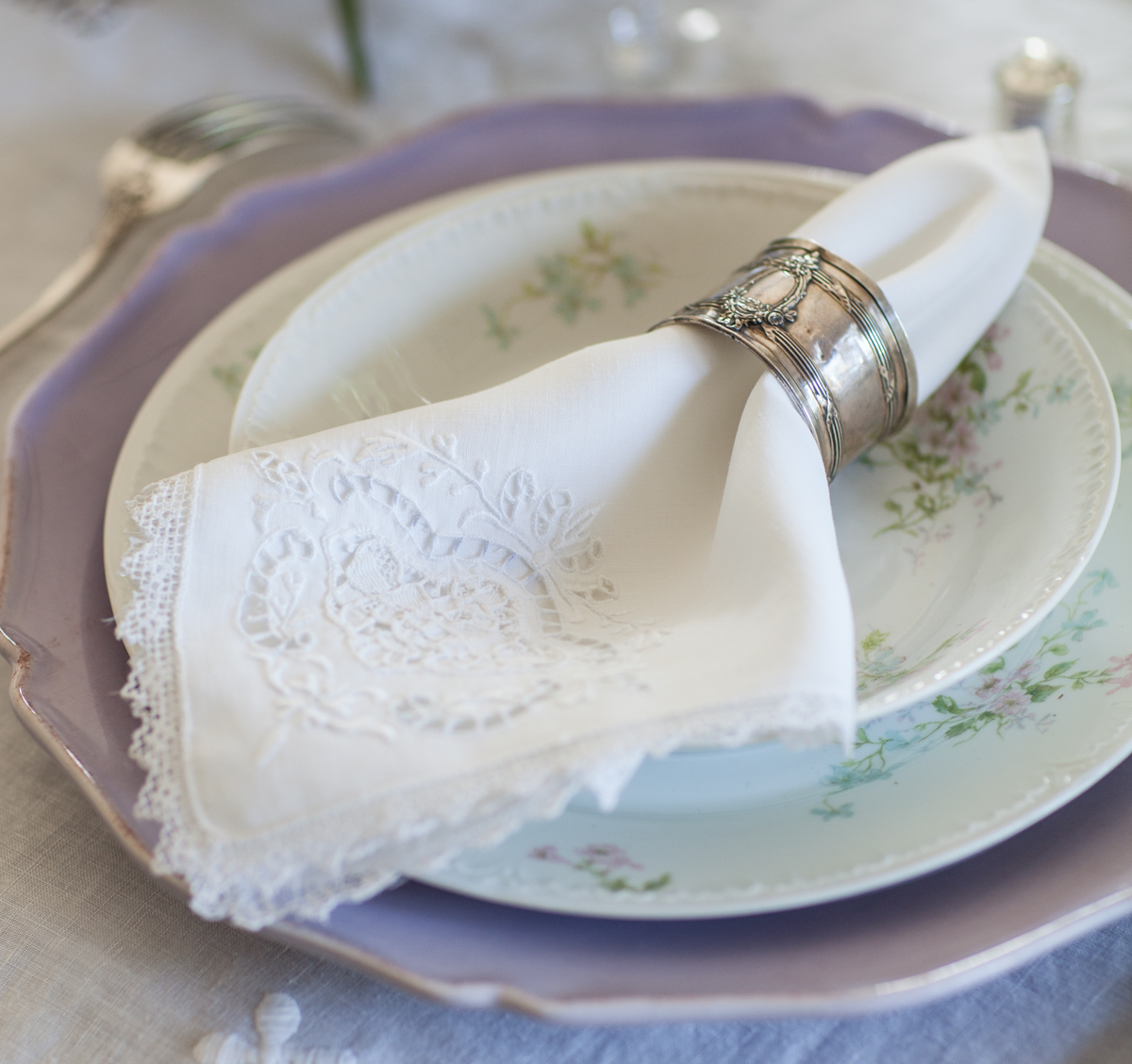 I found these fabulous individual salt shakers for each place. It's fun and totally unnecessary, but that's why it's such a lovely addition.