It's the time of year when I like to reflect on the past year, and count my blessings, which are many.
The year has had its ups and downs, but I choose to focus on the good and not the bad. I think we are much happier at the end of the day, if we don't dwell on the bad stuff, don't you think?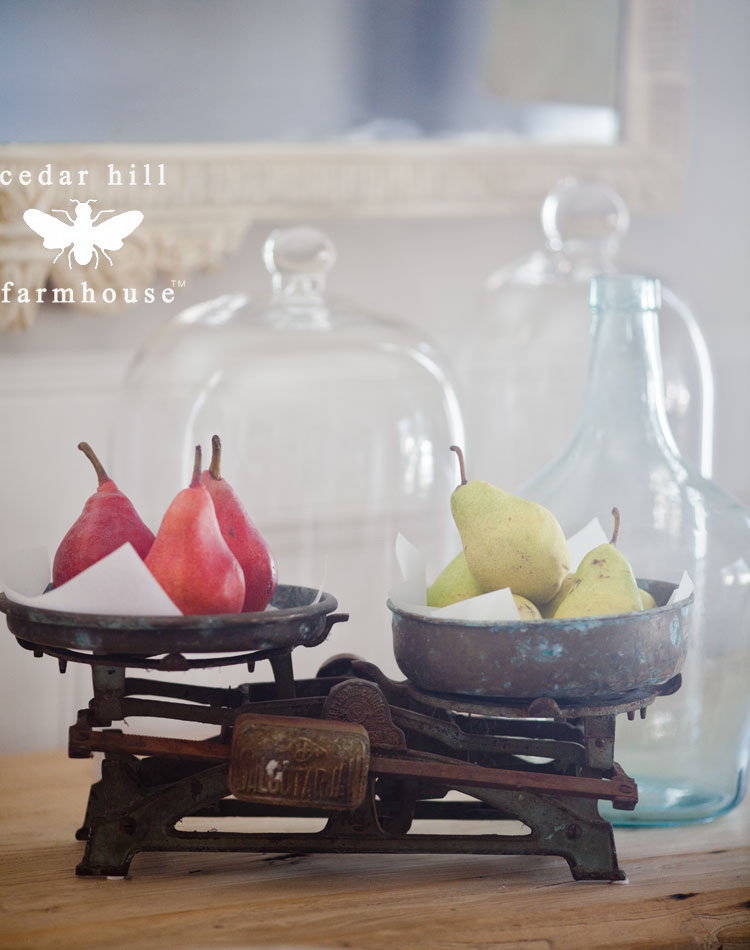 I know this space is mostly about interior design, but today, I want to reflect on what I am most thankful for. Yes, I am boring, it is my family and friends, and God. I love my life, what I do, and hanging out here on this blog, but at the end of the day, it's the relationships that are most important.  They bring me more joy than any accomplishment or accolade.
I'm not trying to suggest that my relationships are perfect and without conflict. Life with people can be messy. They disappoint, they are selfish and don't think about us maybe as often as they should. They can be annoying and difficult. Still where would our lives be without our family and friends?  The worst part is that sometimes that describes us, or maybe I'm just talking to myself.
I recently found this old prayer book Grace before Meals. Inside was a written prayer. My mother-in-law said many public prayers, as the wife of the seminary dean, then later as a minister's wife.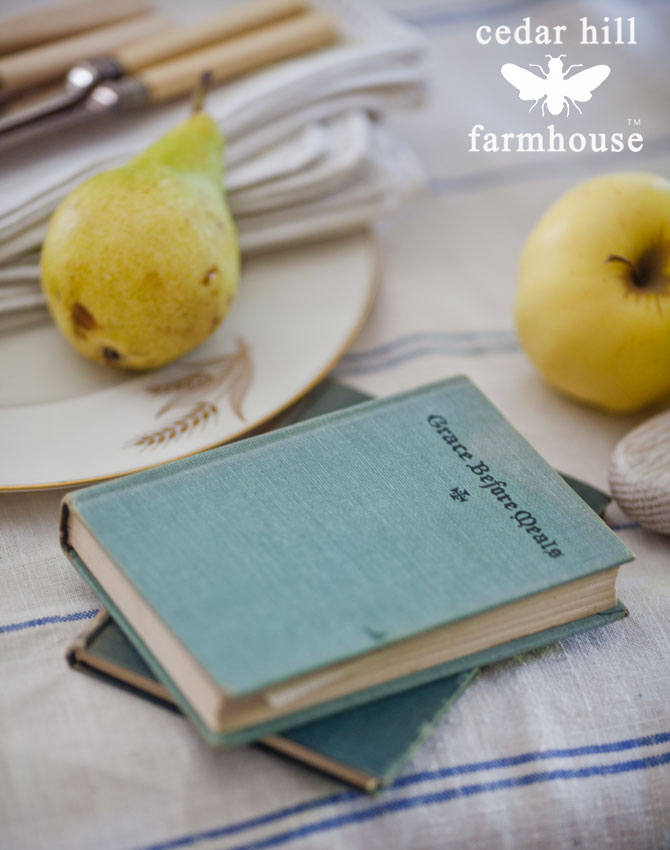 I found one of her prayers in that little book. She probably wrote it for a specific luncheon, then carefully stuffed it back into the book, since she never threw anything away.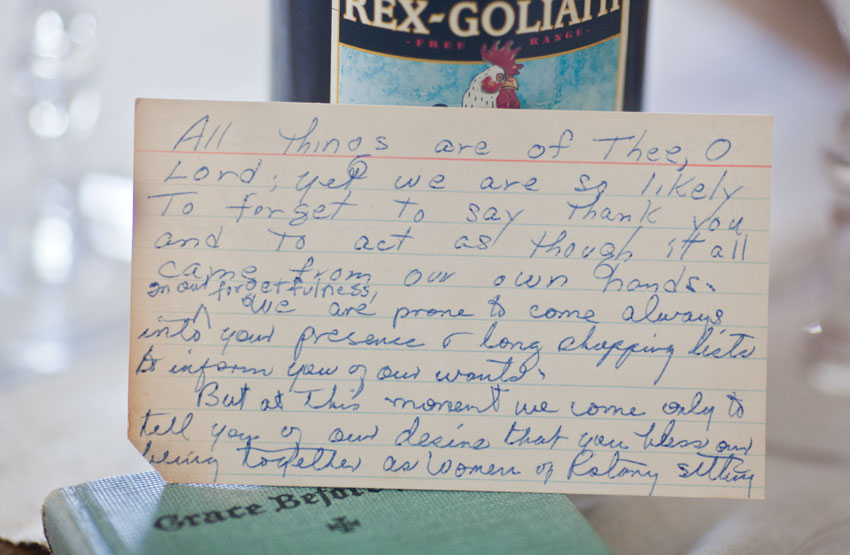 We didn't always get along, my mother-in-law and me.  I had done the unforgivable… I married her son, an only child. Our relationship was complicated, sometimes very close, and sometimes strained. She was my 'sandpaper'. Dealing with the relationship, sanded away my rough edges. I loved her. I just needed space, more space than she was willing to give.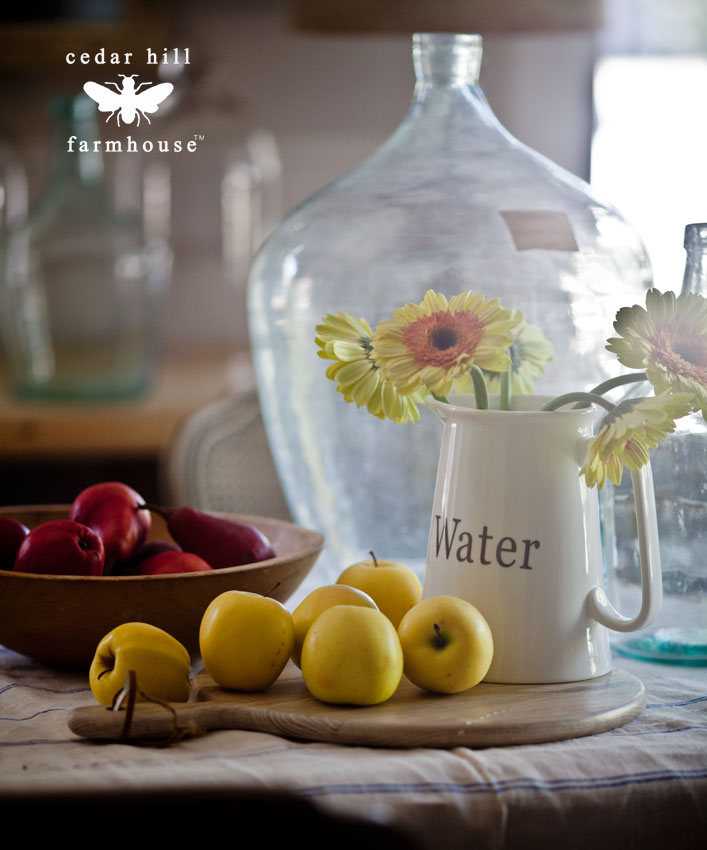 I do think about her a lot. She's gone on to heaven, but I am surrounded by her things. These crystal stems for example were wedding gifts.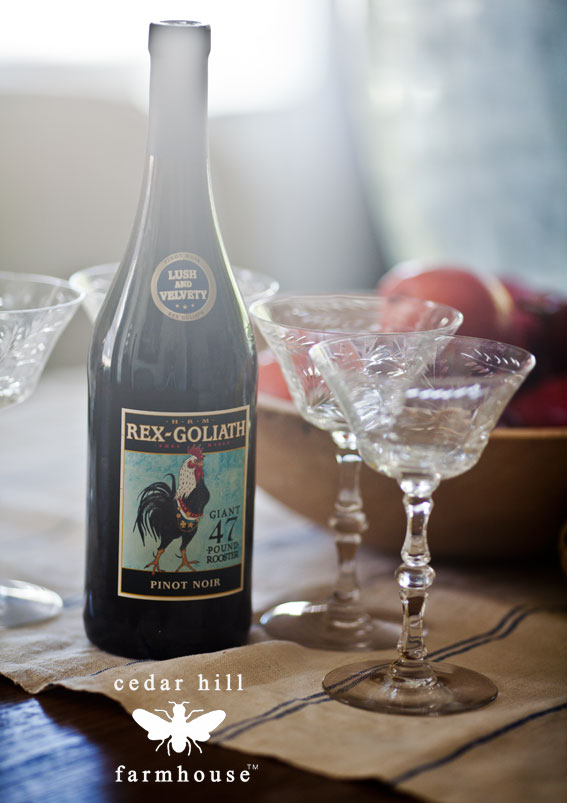 We, of course, never actually got to use them when she was alive.  The wood dough bowl belonged to her grandmother. The plate shown above was also hers.
I'm thinking about her this season, and I can honestly say I miss her. Maybe it's part of getting older, but I just like to extend grace to people. I figure they are just doing the best they can. I know I want people to give me the benefit of the doubt and to assume the best of me too. Grace is a gift I can give everyone and it doesn't cost me a cent.   My name even means 'full of grace.'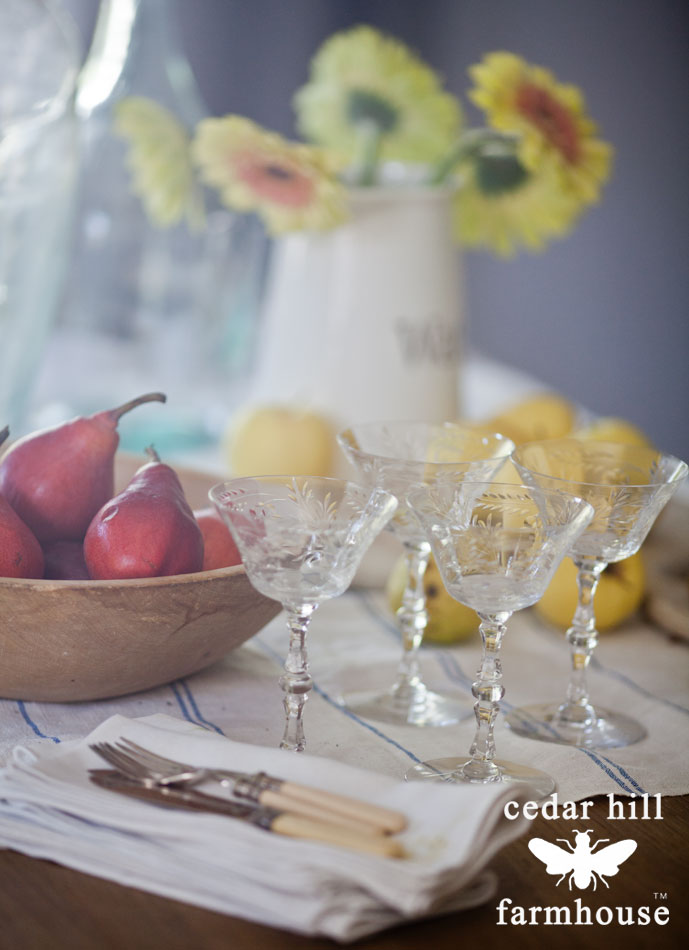 Grace before Meals –  to me it represents not only a prayer before meals, but a reminder to offer someone grace and forgiveness.