The weather has been warming up, but with a breeze, the evenings have been quite nice. I love setting this table for friends as we watch the sun set and enjoy the breezes.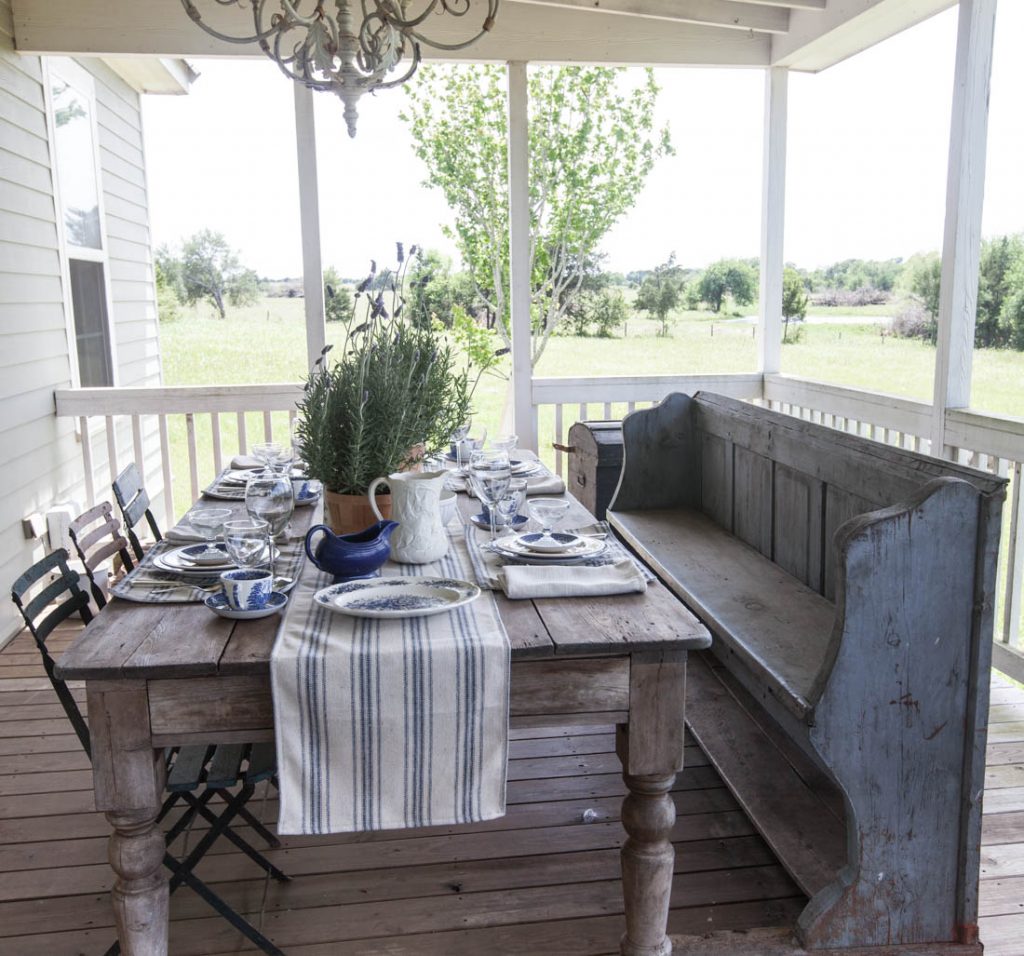 I even  have blue and white chairs for my porch.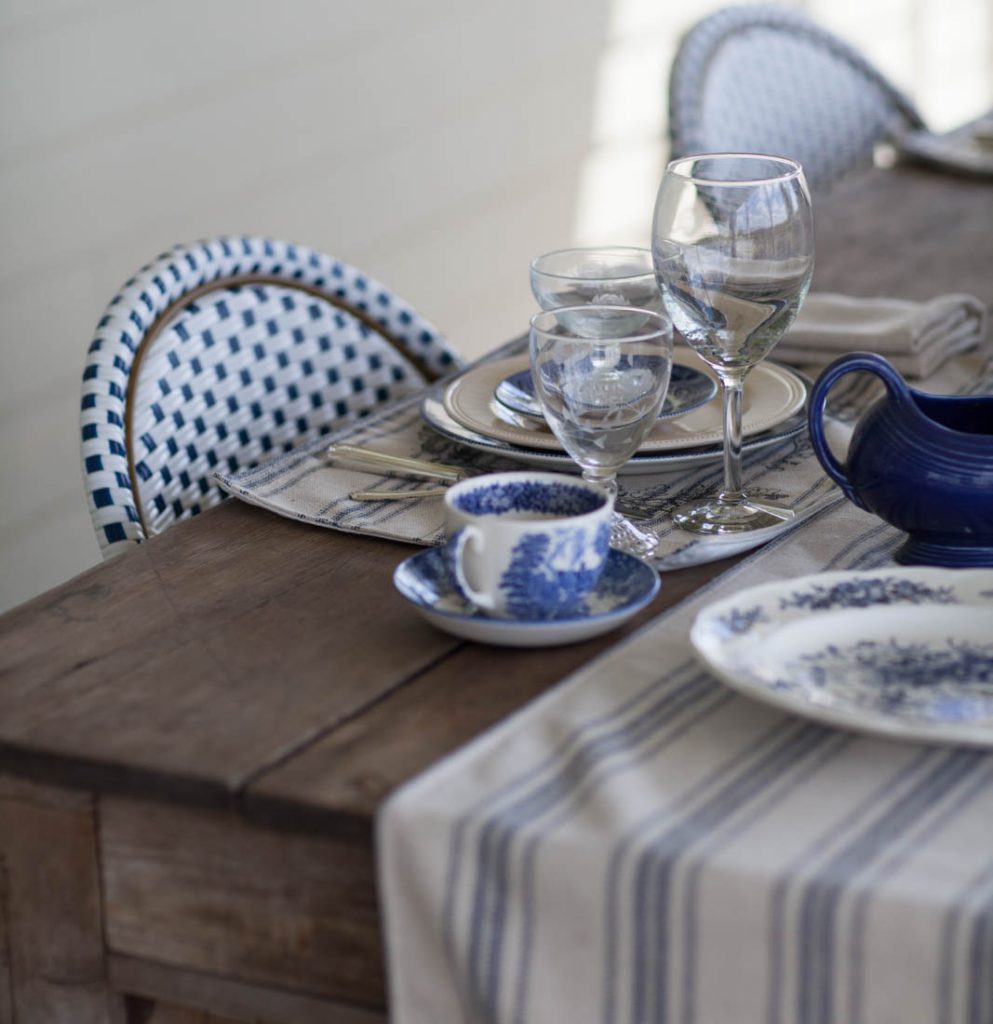 I like to set up a table with drinks so guests can serve themselves. And although we have a table inside, this is my preferred spot to entertain. We (and the neighbor) recently had a new fence built, which means they've torn down the old fence. Along the old fence were a lot of small trees and shrubs they had to remove when they took the old fence out. As a result of that work, we can now see the neighbor's pond, which I very much enjoy. Here ponds are called tanks. There's speculation that they are called tanks because the German word for pond is teich which sounds a lot like 'tank'. This area was settled by German immigrants, so there's that theory. The other theory is that it is called a tank since the stock or cattle drink from it, so it's considered a 'stock tank'. Either way, it's a great way to tell if someone is from the area, or just visiting. If they say 'pond' I know they aren't from here.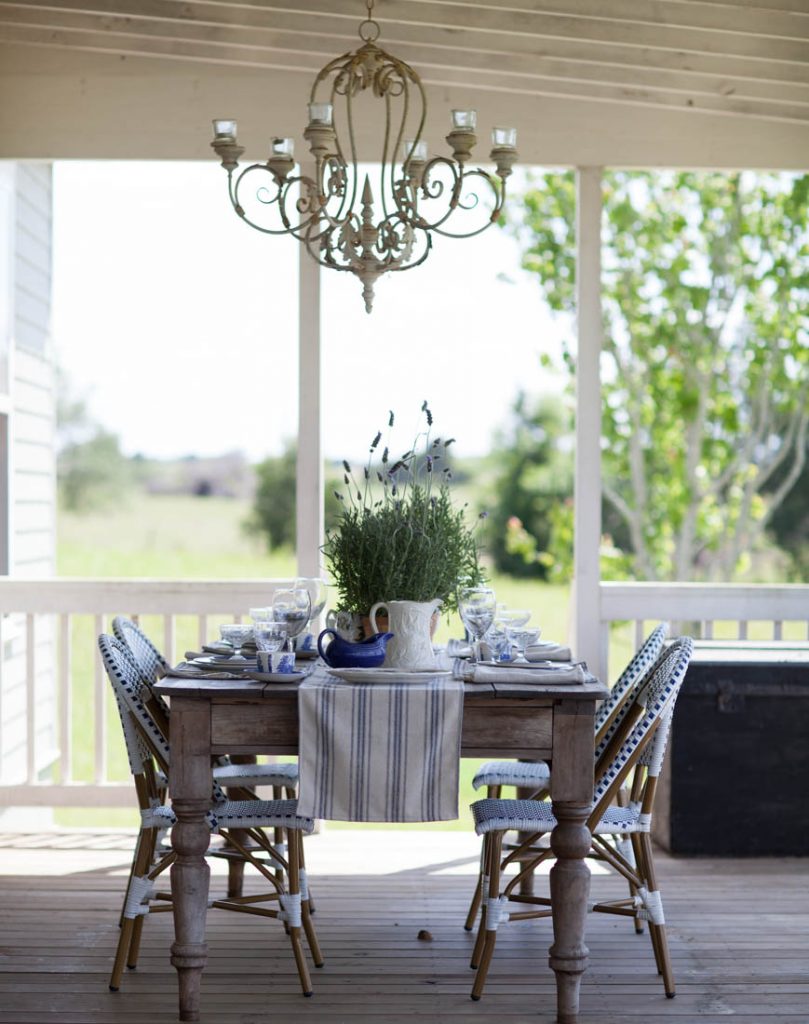 A little lavender on the table reminds me of my beloved France. No I'm not from France, but I do have ancestors that were from there. My French is terrible; basically I just know how to order food in France, which really is the important stuff if you ask me.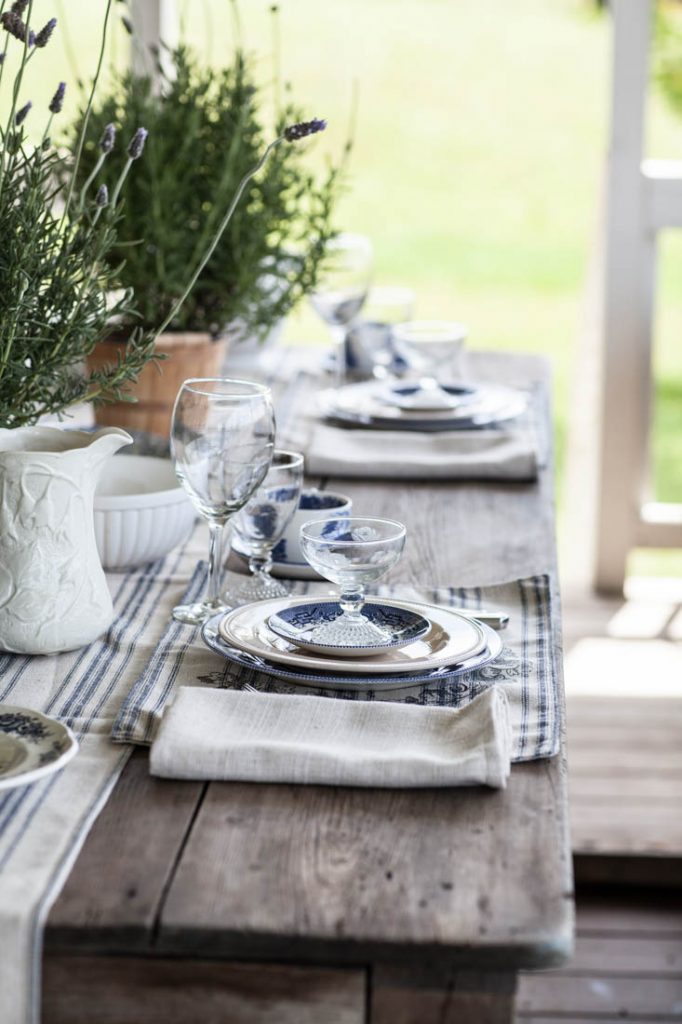 You can usually hear the birds all day, sometimes I hear a cow or two, and in the evening the frogs start singing. At least that's what we think we hear. I love leaving the windows open, but we're past that point until probably December. It's just too hot most of the year.