When decorating for the holidays, I like to focus on one or two colors or a particular theme. Today's theme was rustic French red and white. Okay, I added a bit of lavender to round out the color, because lavender goes with everything, right?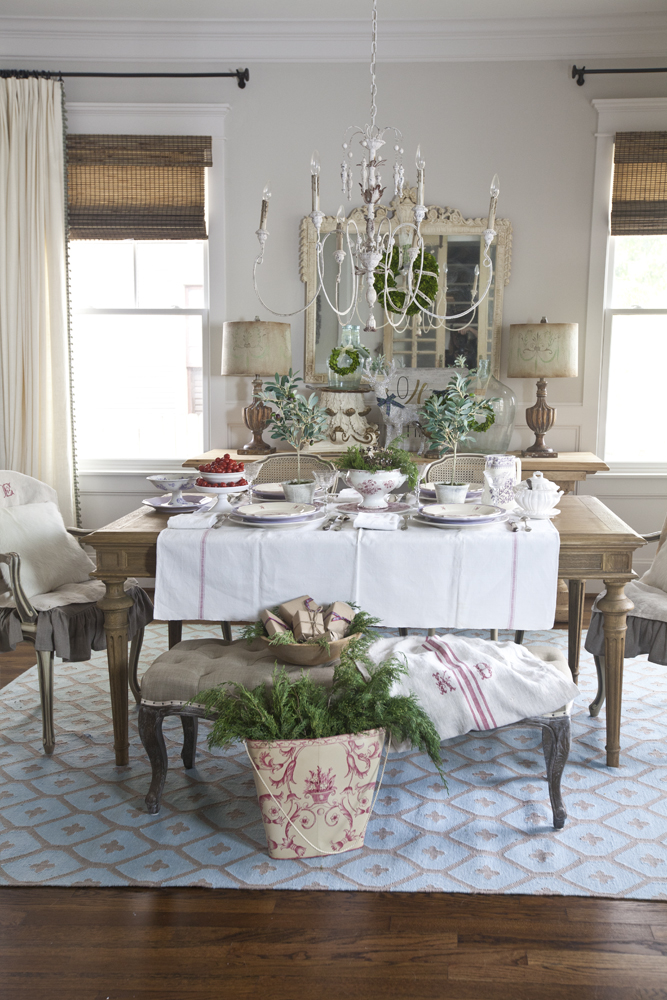 This is an antique from France.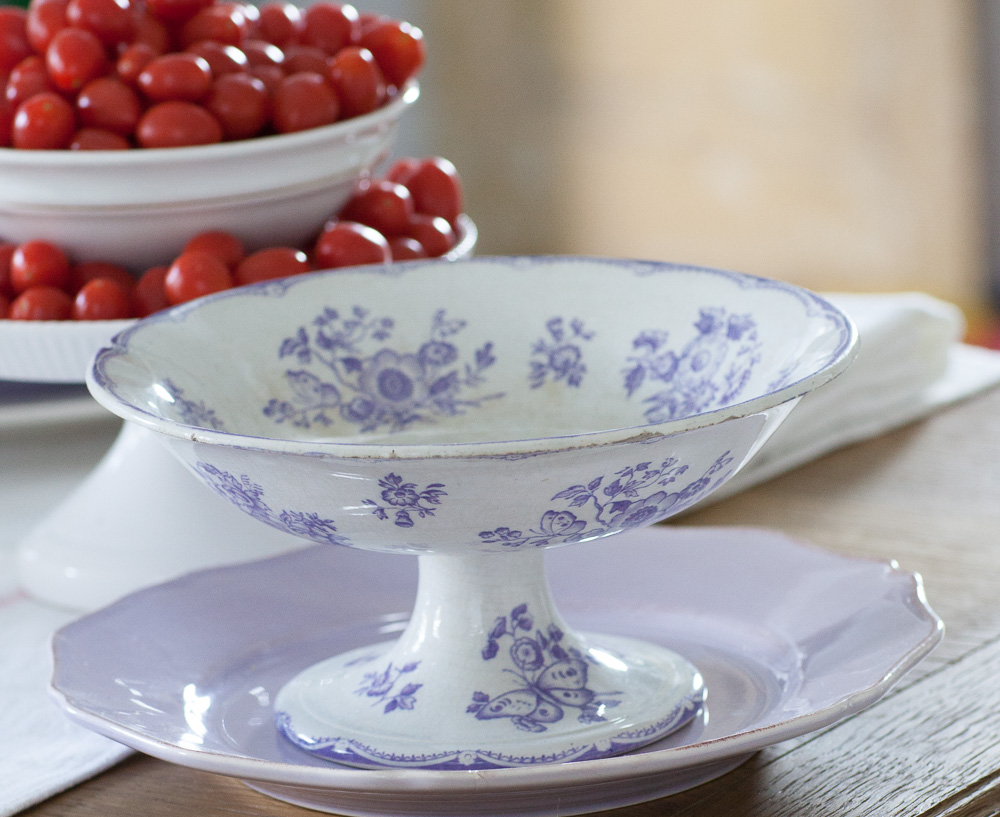 So I started with cream chargers, added a very large lavender plate (made in Italy, topped with a toile red and white plate made in France. French and Italian things usually go very well together. These red and white plates are some of my favorites. Each plate depicts a season. This one is Winter.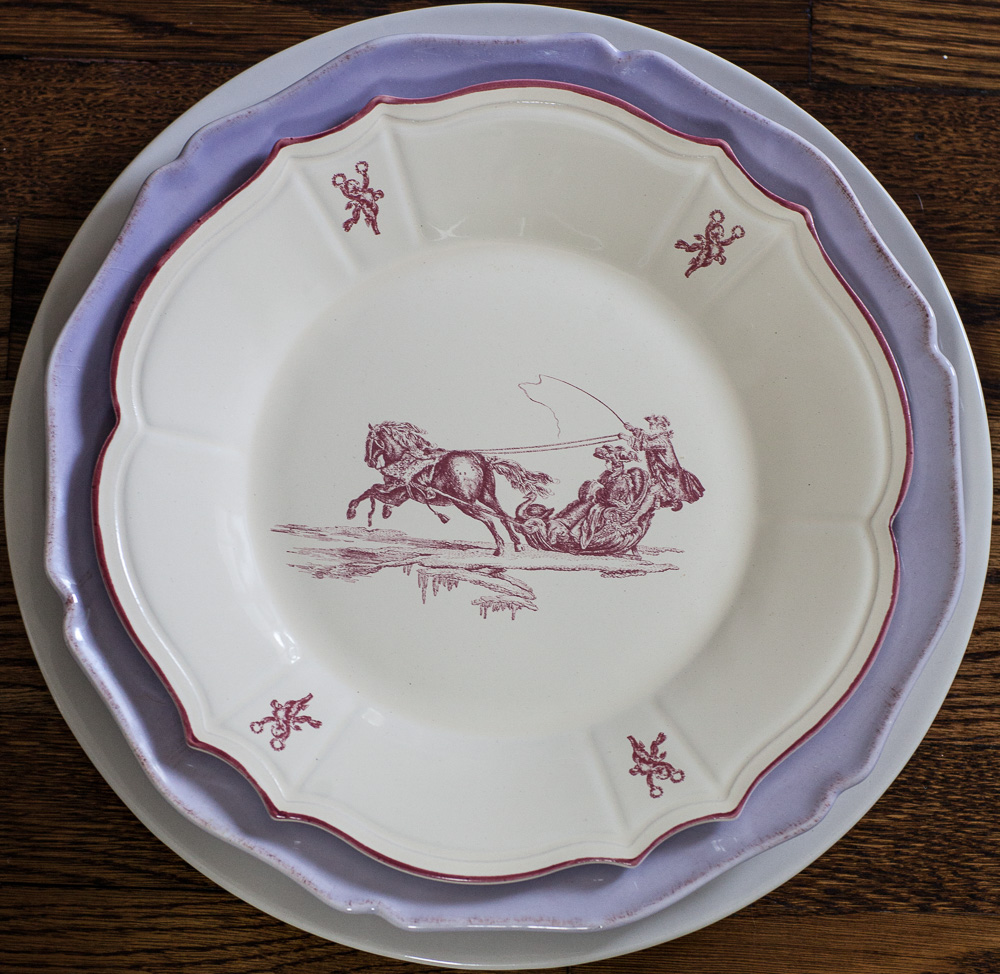 I used French silverware. Note the silverware is 'upside down'.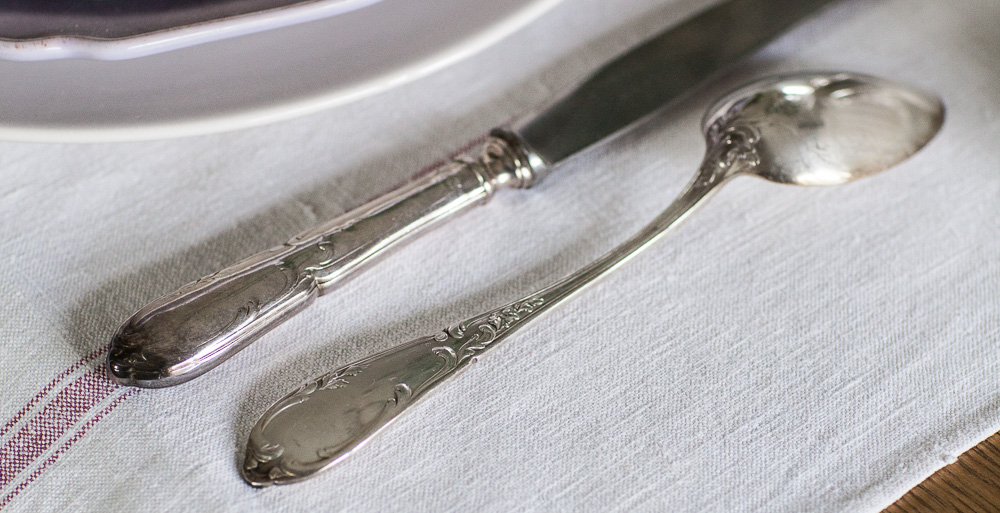 This is the French way to set a table with the silverware upside down. And you can tell this is the way the silverware is meant to be placed on the table, because the design is on the back side of the forks and spoons.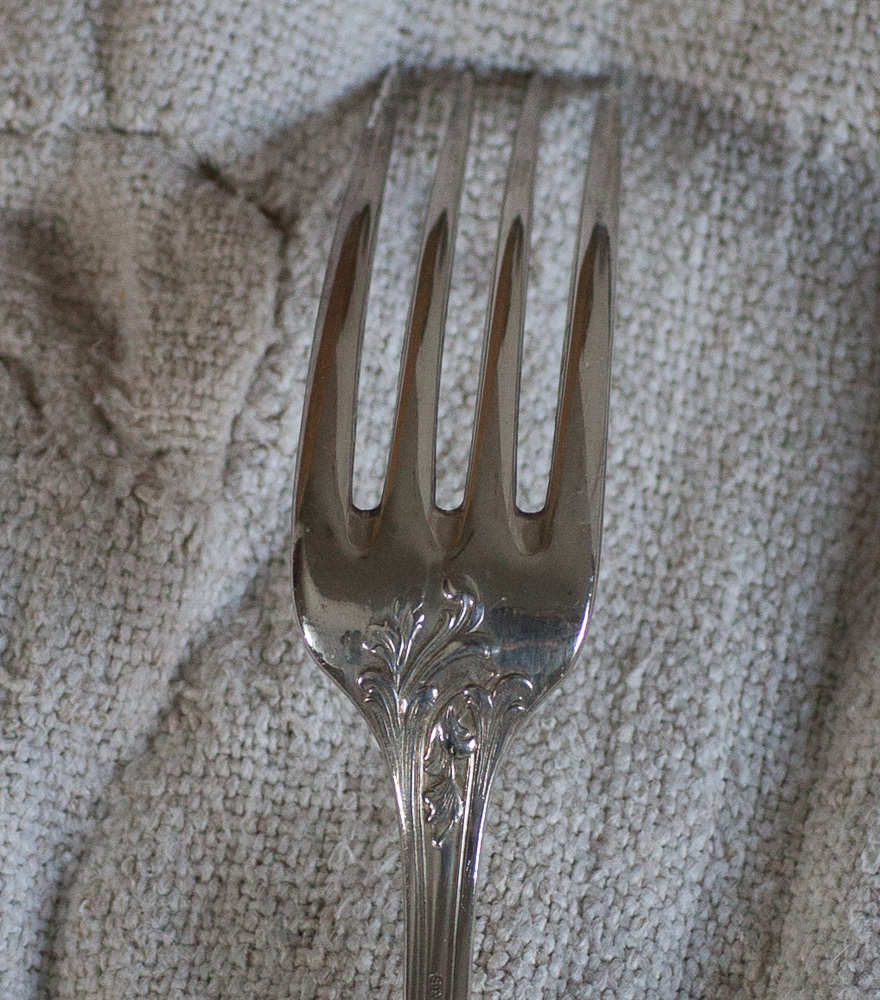 The tablecloth is an antique linen one made probably on a loom at home. You can tell because of the center seam. Small looms used at homes were not very wide, and thus most things have a center seam.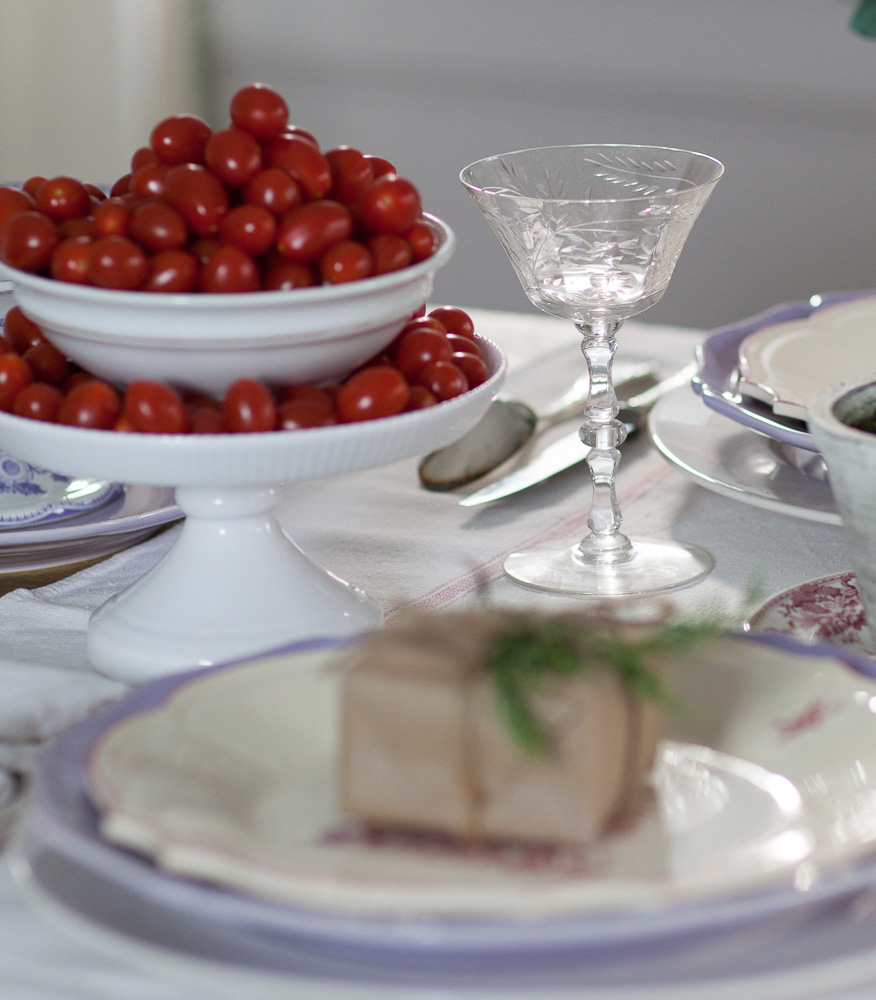 The crystal is vintage from my mother in law; from the USA post-WWII. Notice the red and white tureen? It's another French antique with a sweet crown. I added cedar from our farm CEDAR HILL, of course. It's sitting on top of a Spode red and white cake plate.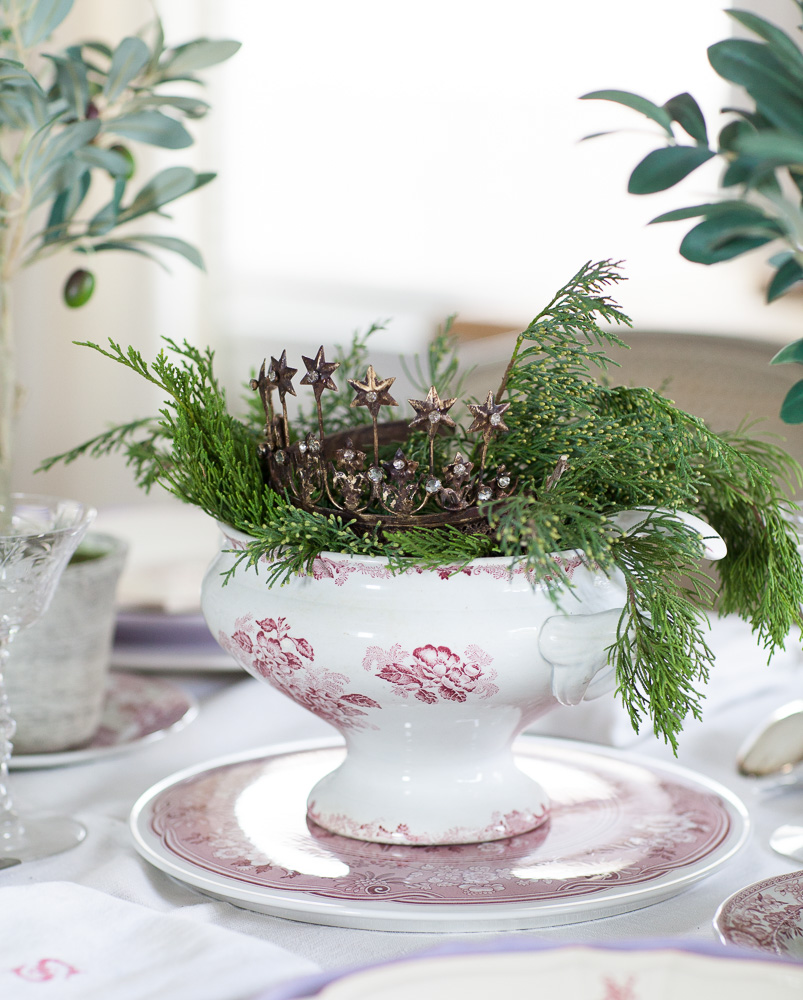 I like to add something to the places, but the design on the plates was too pretty to cover up. Aww what the heck? I did for this shot.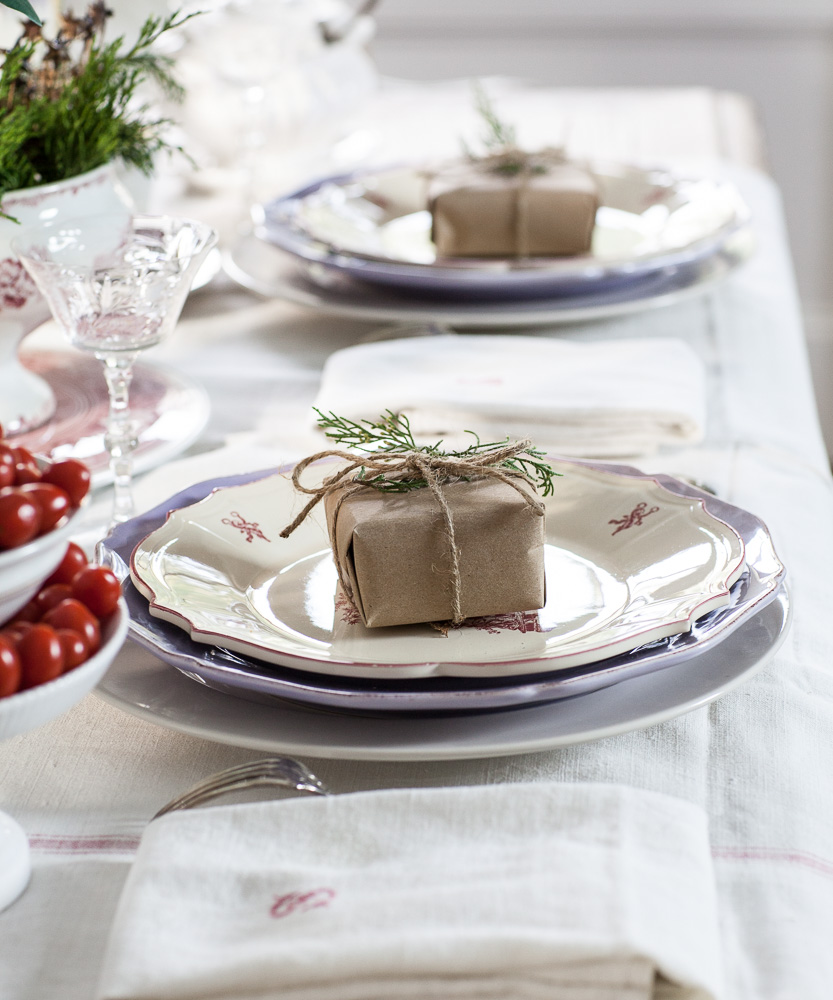 The napkins are also antique French linen with the S monogram.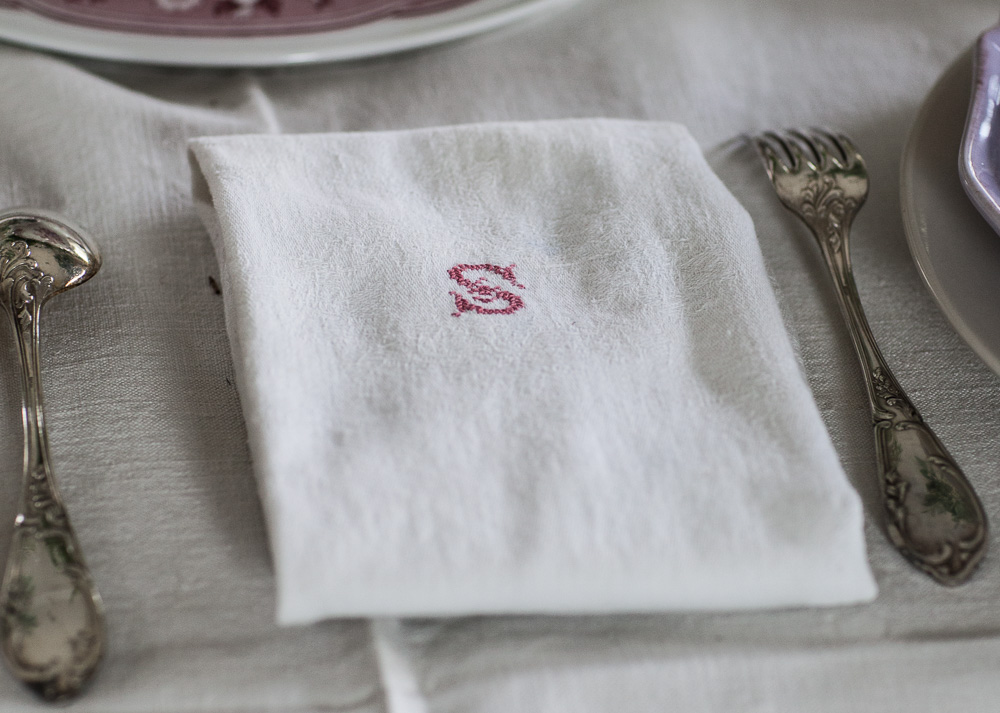 I added some gifts wrapped with brown paper and red tartan ribbon from the UK. There is more cedar in the toile bucket. And the wood bowl is sitting on a red and white monogramed grainsack.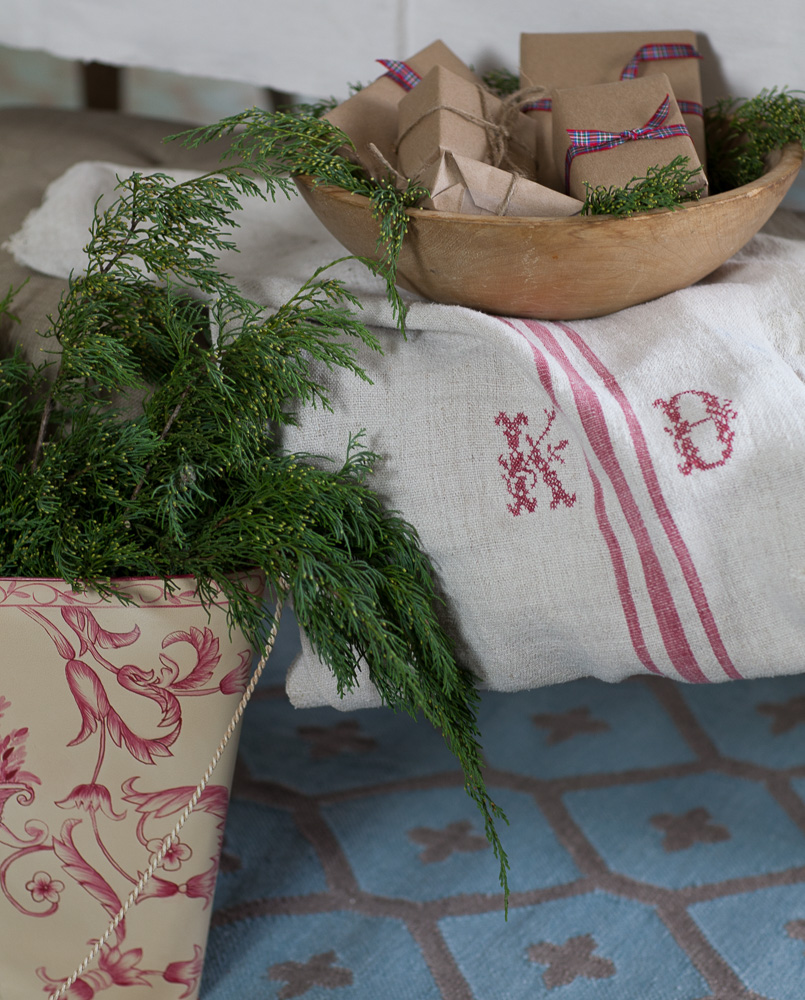 I'll back up so you can see more of the table.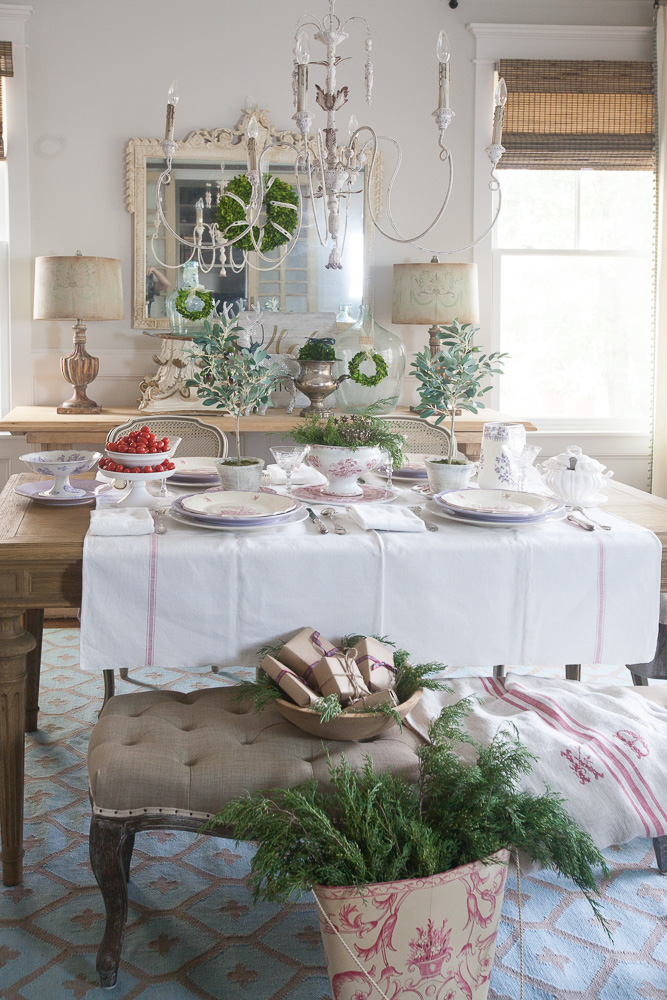 I used matching grainsacks on the two chairs at each end of the table.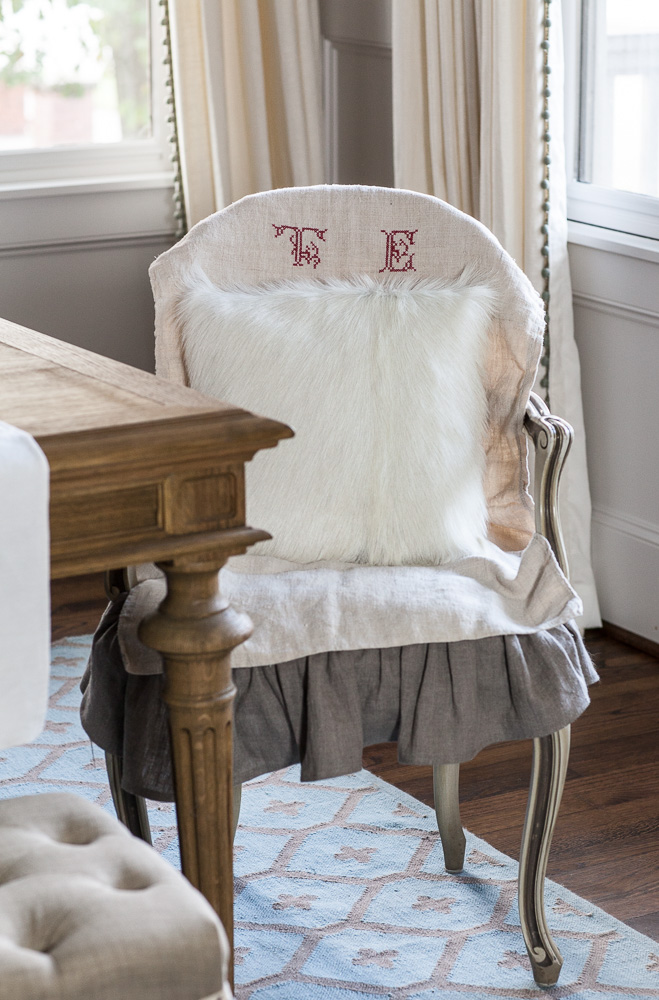 I got this little vintage creamer last summer, and I have just been waiting for just the right post to show it off. I thought it was so adorable. But I do feel the need to warn you, if you are coming to my house for a meal this season don't get your hopes up. The pitcher won't be attached to any real gifts. The mini pitcher stays here (for now.)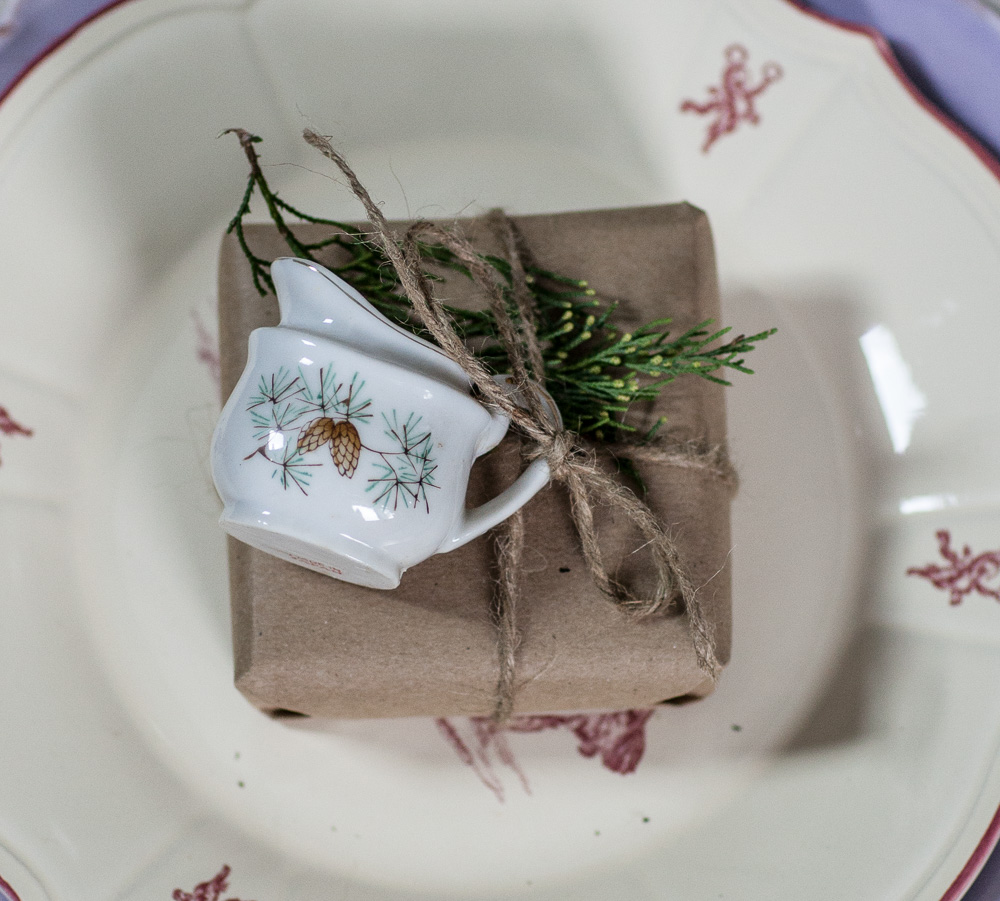 On the back wall I have several boxwood wreaths, because I love them.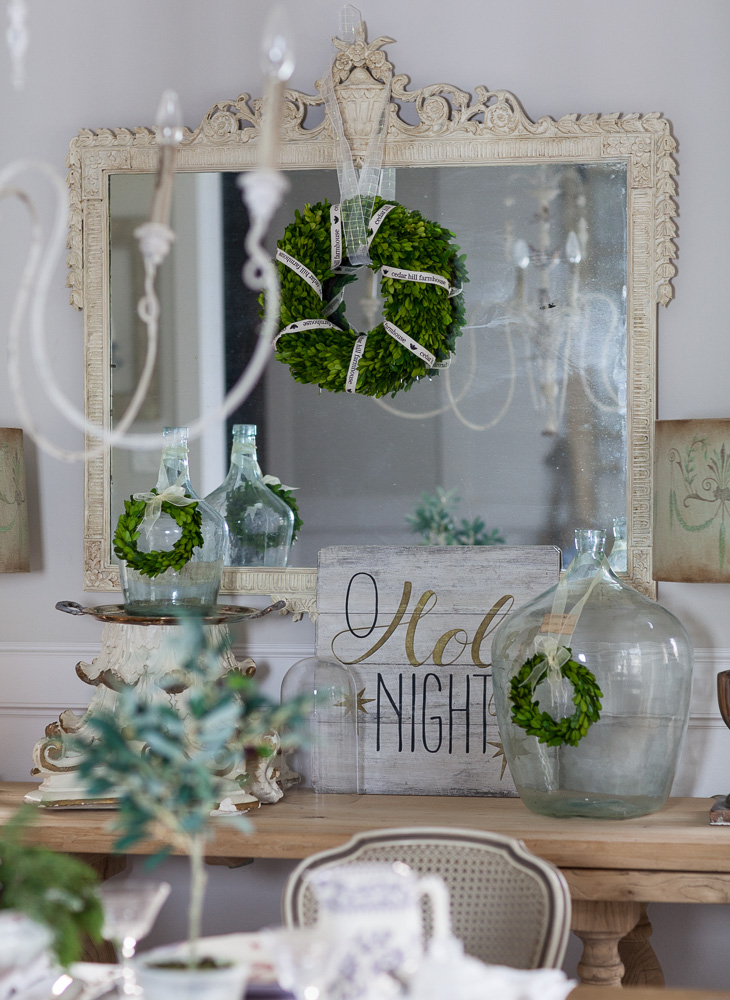 Okay I think I've shown you everything. Oh no, I didn't.  I forgot the little tree.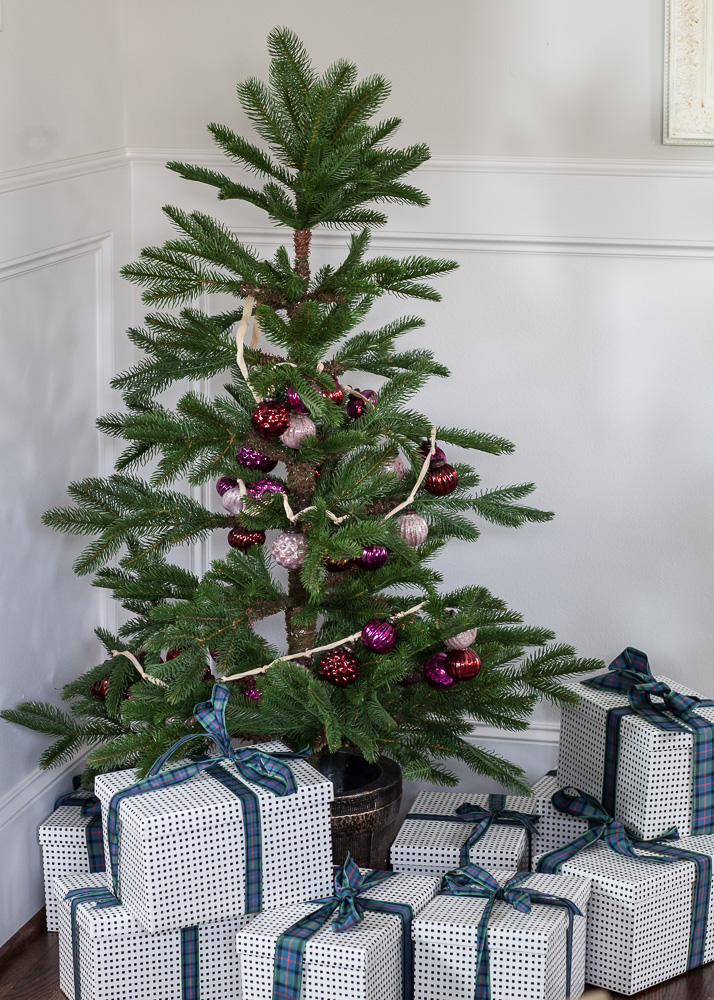 And that's that.