I do love a party and any excuse to bring out my dishes. Did I mention I also love tea? So this look is something I adore.
Welcome to our Spring styled and set tour. I know some of you are coming from French Country Cottage. Today I thought it would be  a great day to talk about entertaining for spring.
If you are having a tea party, petit fours are perfect! I love these delicately sized cakes that are perfect for one serving. I found these at the local HEB. They just built a brand new 2 story store in our neighborhood. The shopping carts have their own escalator.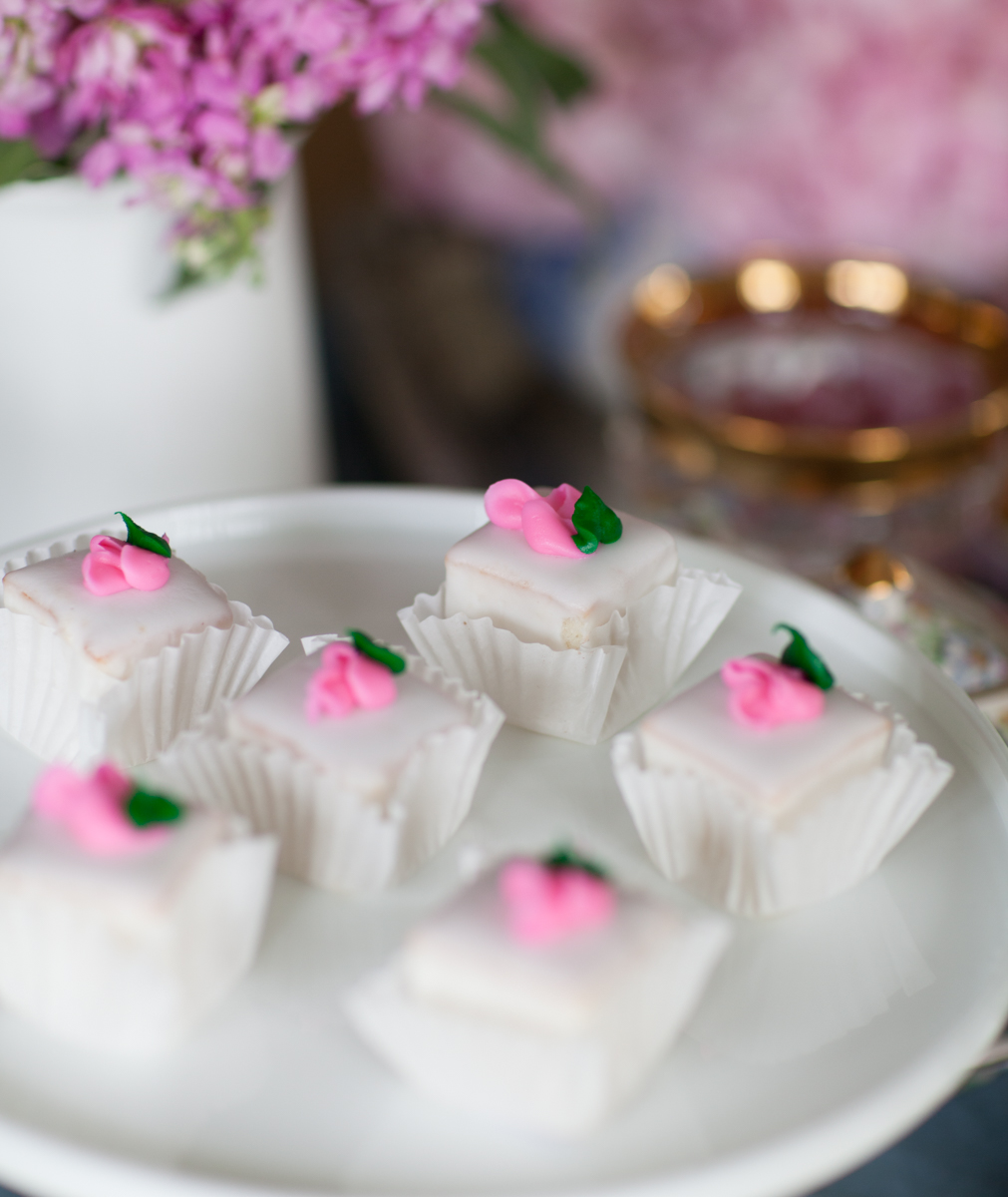 I also love to serve macarons. They are colorful and perfectly bite-sized. I love serving these treats when I have guests.
Tea parties are such a great excuse to use your favorite silverware and dishes. The forks are inherited from my aunt, and the dishes are from France. I love these Faience dishes that were produced to commemorate the 200th anniversary of the French revolution.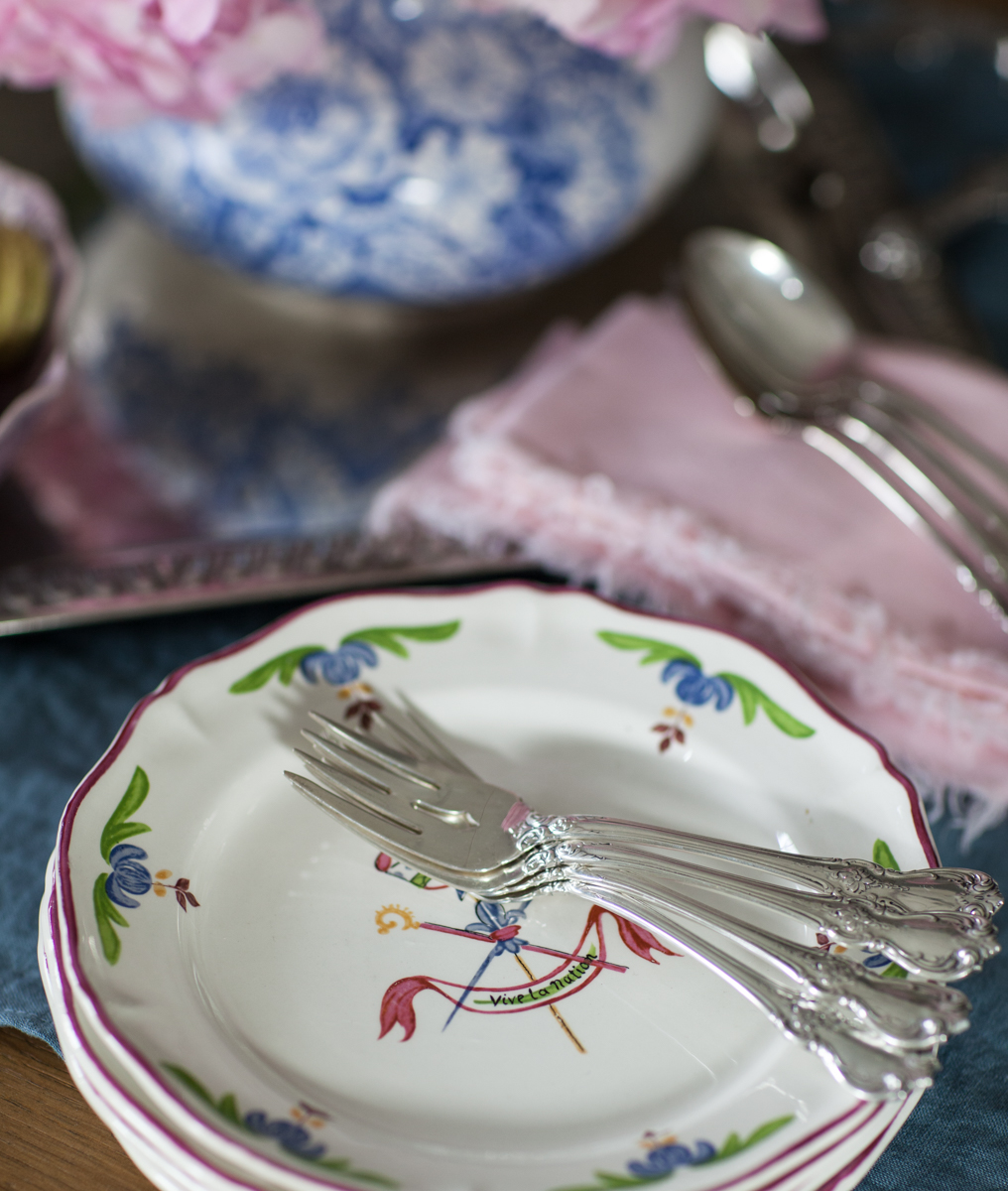 I love using mismatched pieces, like this tea pot with the French cups and saucers. The teapot is very English with it's chintz pattern. Each plate and cup and saucer have a different pattern. I love it when each person has a different cup or plate. Sometimes I set the table so that each person has a completely different cup and saucer than everyone else. That makes for a fun event.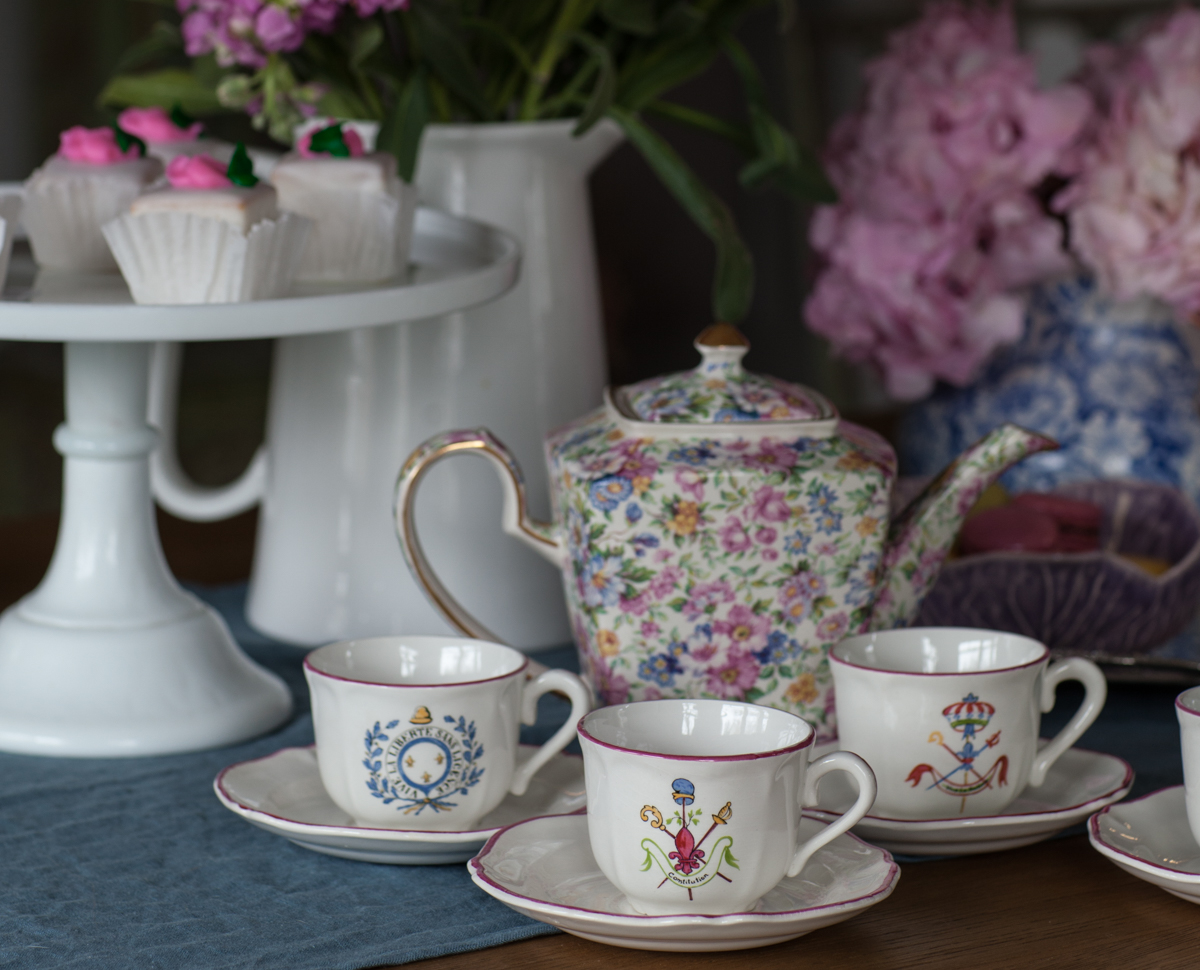 Elevating some of the food on footed stands gives the table more interest.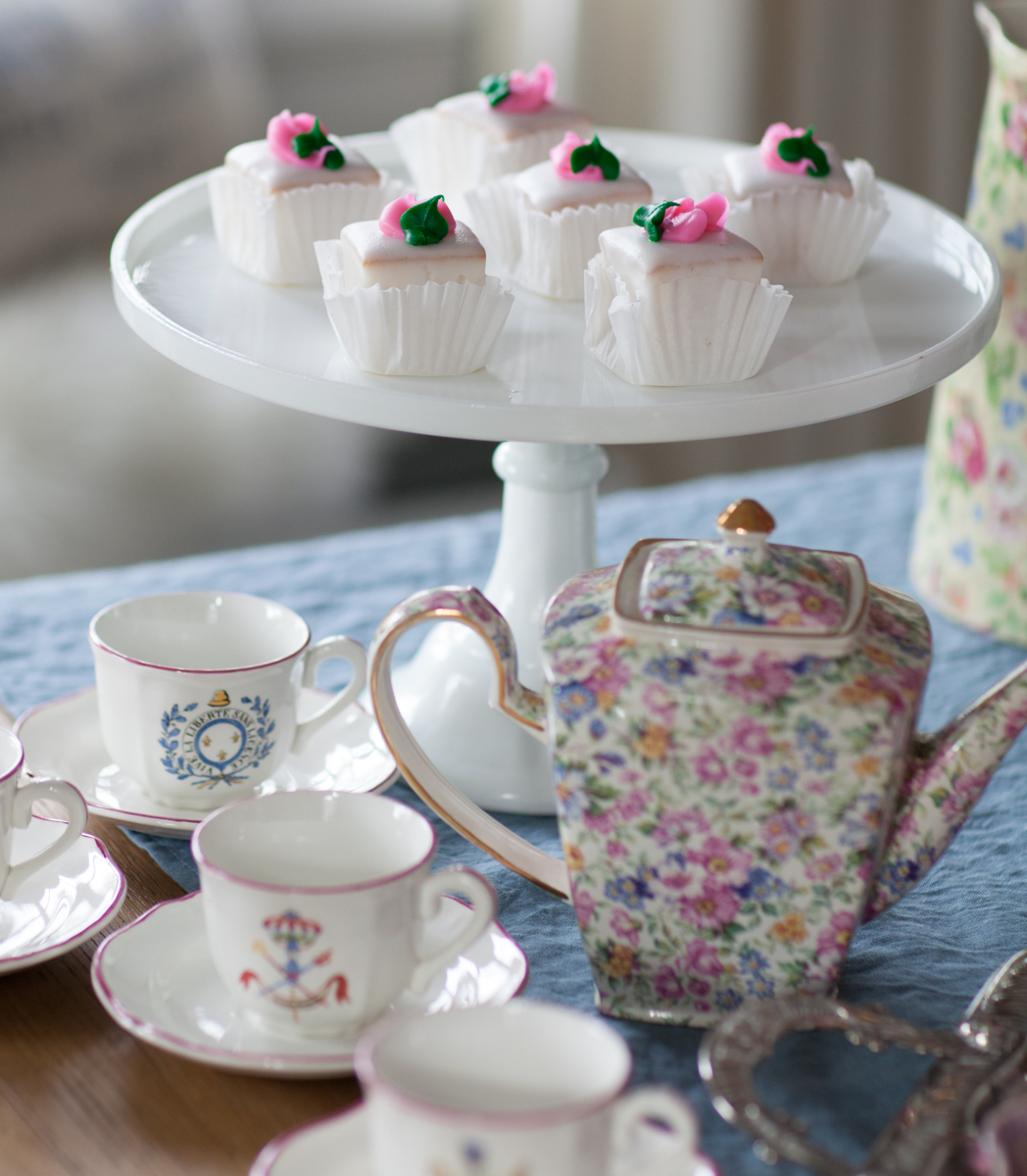 I also love to add flowers that go with the dishes I've chosen. Today, pink is THE color! (Actually pink is the color almost every day here.) Pink goes with almost all of my dishes.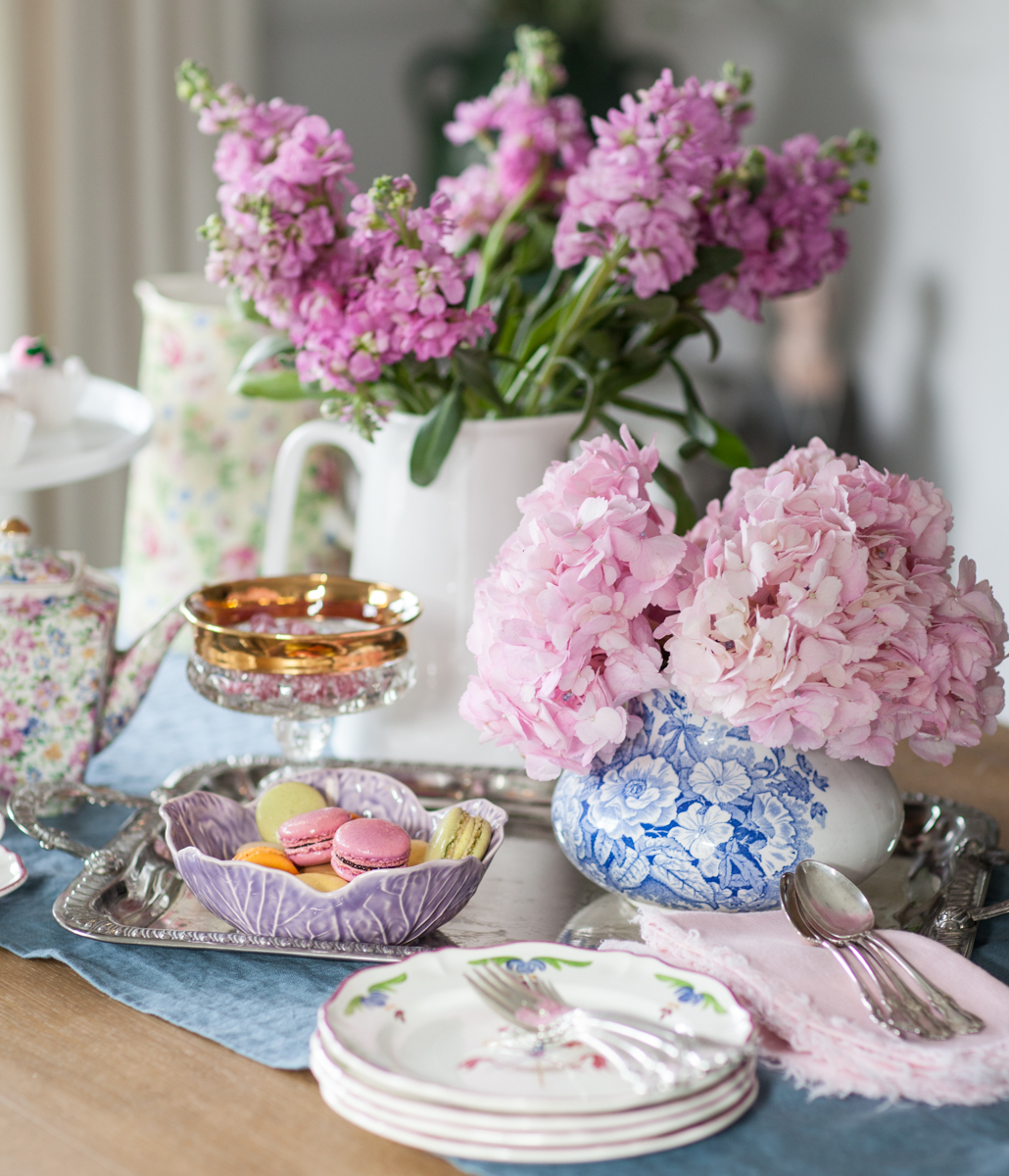 I also used vintage pink napkins finished with a fringe.
I hope you use your nice things as much as possible. It makes me so sad to think of waiting to use your good dishes. My mother-in-law showed me her good dishes and silver when I married into the family. She said those things were reserved for special occasions. I wondered when they would be brought out for use. Thanksgiving came and went a few months after our wedding, but they didn't make an appearance. Surely I thought they would be used for Christmas, but they weren't. Then New Year's Eve rolled around, and still they weren't used. Birthdays came and went, and even Easter, but they never were used on the table. Years went by, and I gave up looking for them. I knew by then, that the dishes (in her mind) were for the past and not for the here and now.  Sadly, she passed away without using her nice dishes for over 30 years.
You have them to enjoy, so enjoy them!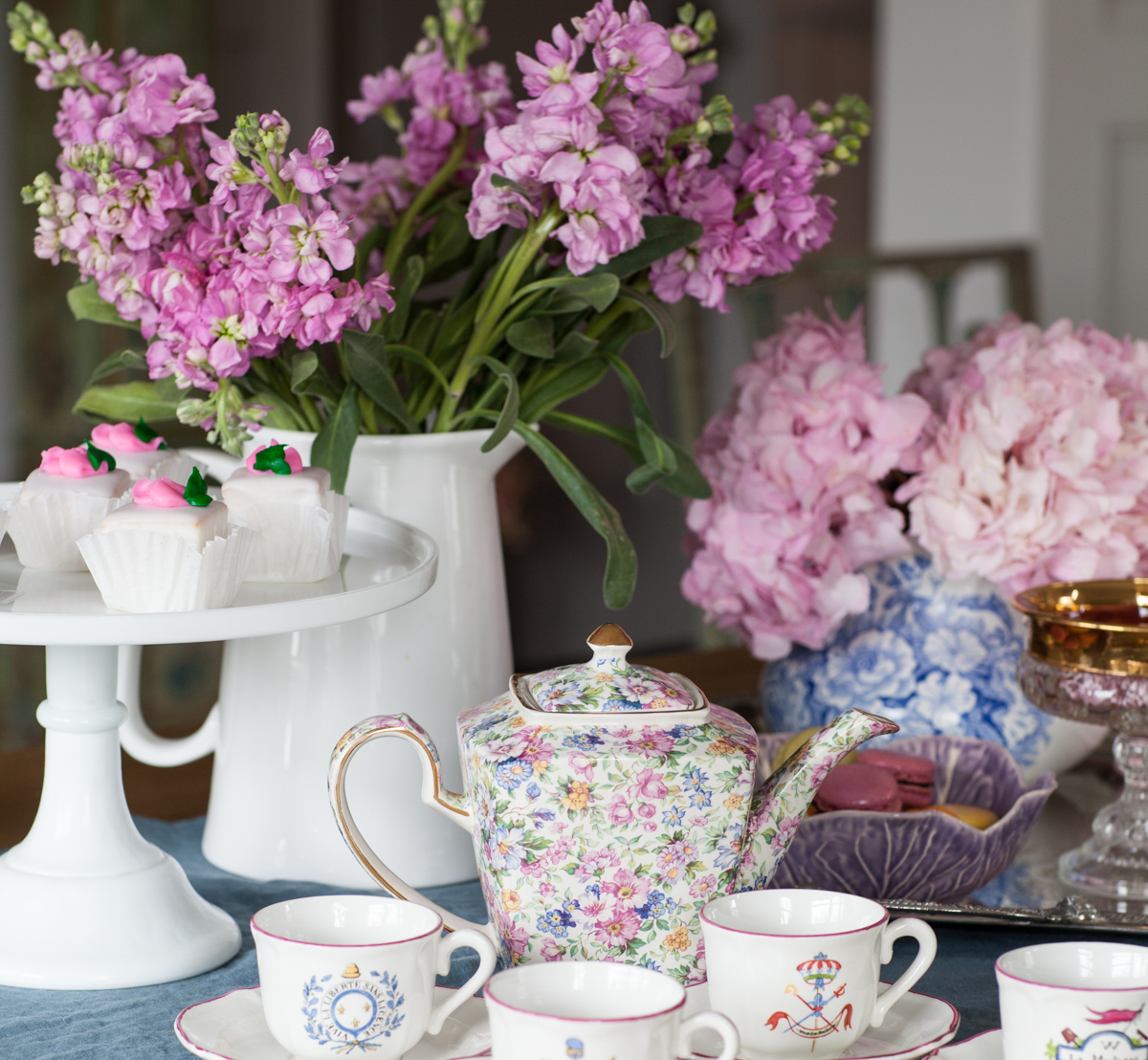 Thank you for visiting and if you are following the styled and set tour order, then you can go to So Better with Age next. Thanks for visiting!!
TUESDAY's posts:
On Sutton Place | StoneGable | Shabbyfufu
Town and Country Living | Ella Claire | Edith & Evelyn Vintage