It's that time of year. I'm thinking of Easter and how I want to decorate my table this year. Usually I add color with dishes, but this time I'm using my Haviland dishes with very pastel colors, so the color is coming from my tulips, napkins and tablecloth.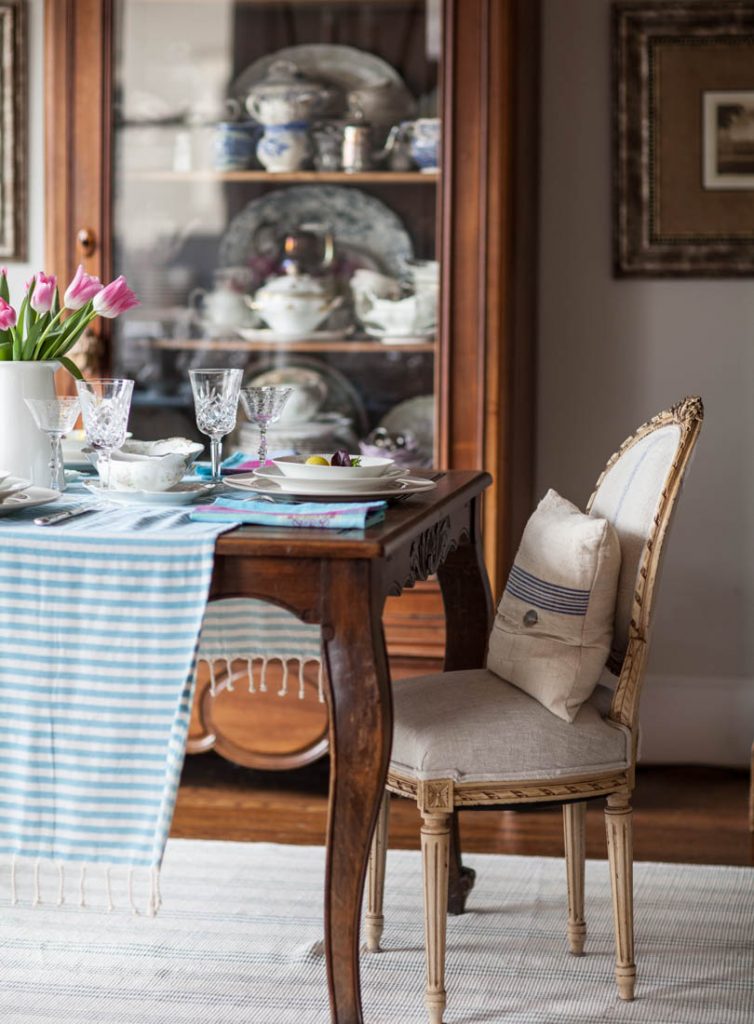 In fact, the tablecloth isn't a tablecloth at all, but a Turkish towel. You can see the details on my dishes below.
David Haviland was an American who owned a china shop in New York City. He admired the fine craftsmanship of dishes made in Limoges, France. So in 1840, he formed a partnership with a manufacturer in Limoges to oversee production of china he would then sell to Americans. These dishes are Haviland, and  based on the pattern, I am guessing they are from the turn of the century, 1900's.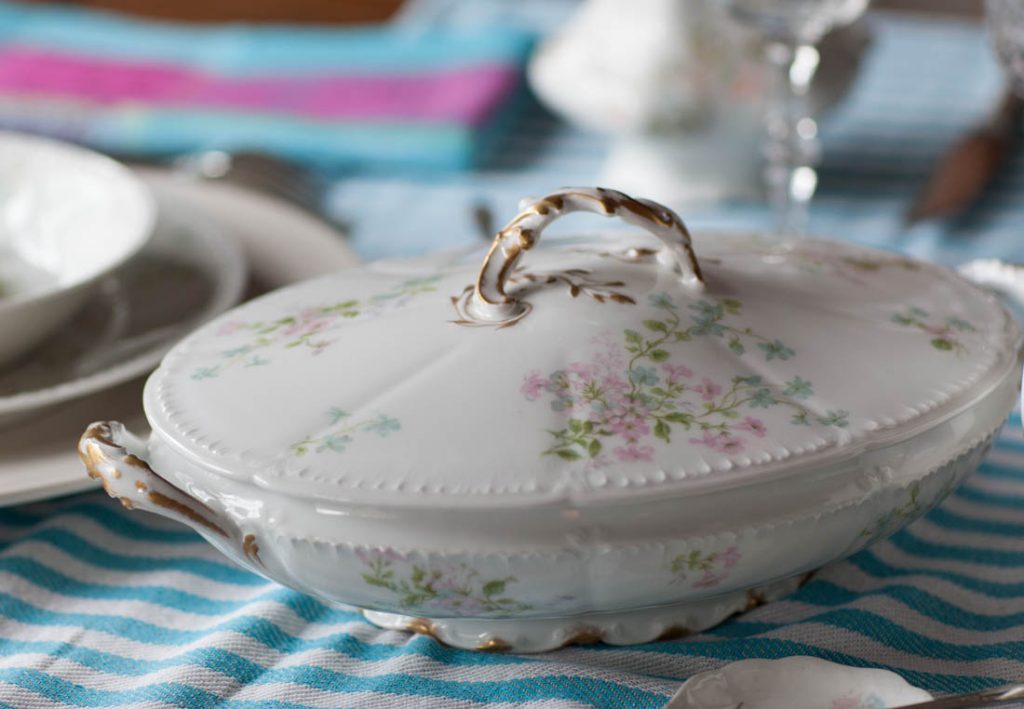 The detail is wonderful. The edges are scalloped, with gold highlights. The flowers are delicate. It's very lovely and I enjoy mixing high and low items, like using a towel for the tablecloth with this elegant china.
The tulips are just starting to open. They are in a simple water pitcher.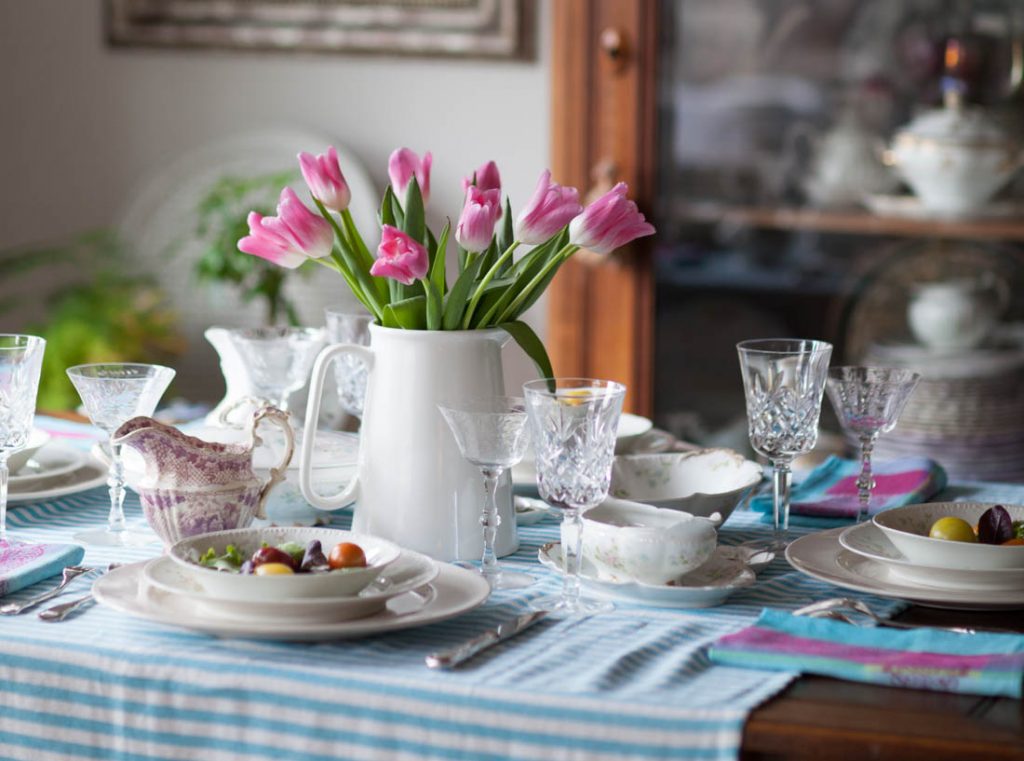 I usually serve special meals in our dining room, but wanted to have this meal in our breakfast nook. It's smaller, but nice and cozy.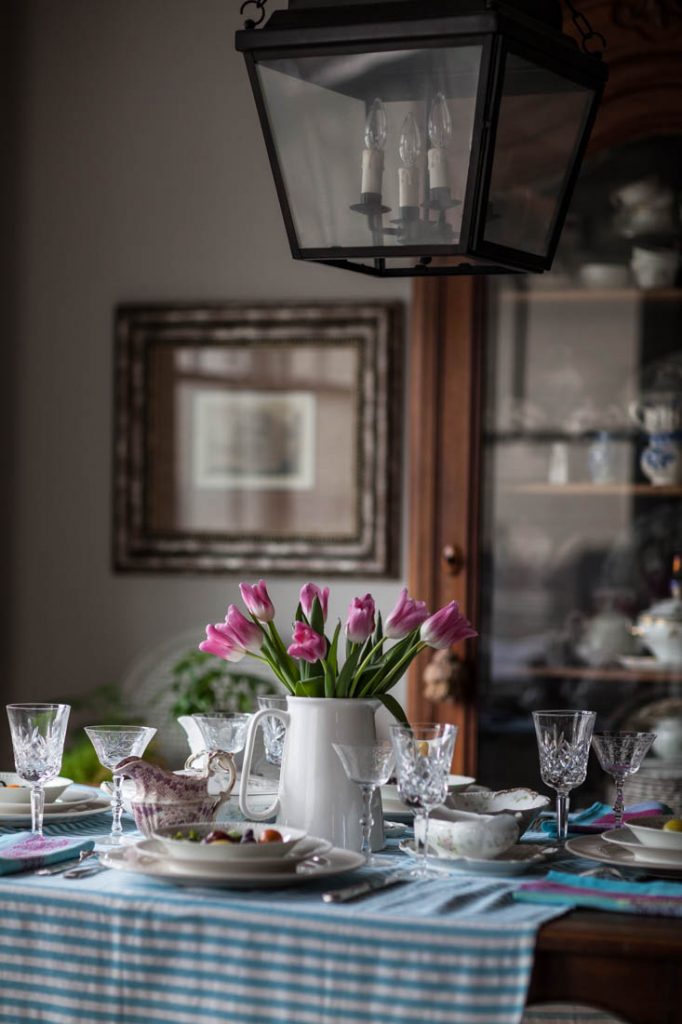 I put the forks upside down by American standards. From what I understand, the French set their tables this way at home. Many of my French forks are very elaborate on the back, and this way you can admire the beautiful designs. These French forks are simple with no design on the back, but the hallmarks are on the top, so it appears these are also to be placed on the table upside down.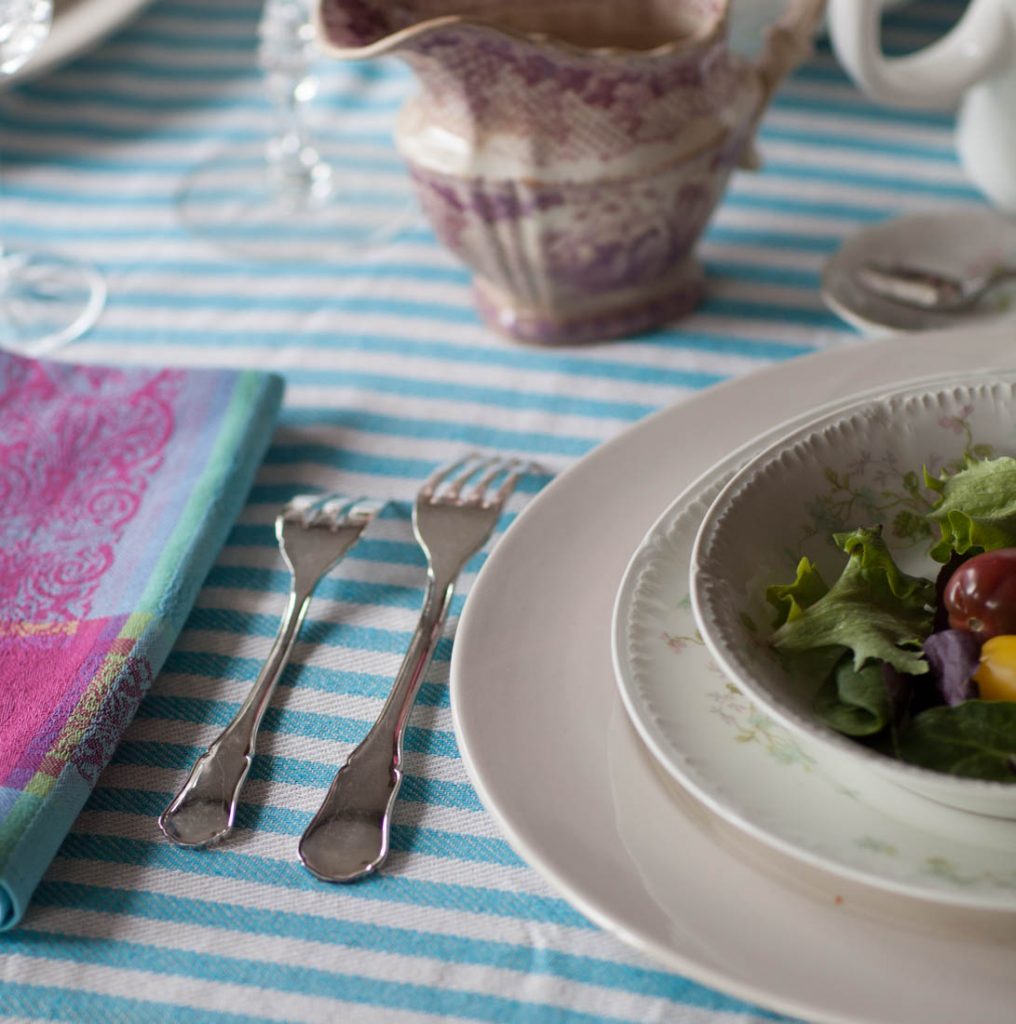 I found these small plates that coordinate with my dishes, but they are not Haviland. I am guessing these are for butter pats, but I wasn't sure. I thought they could also be as salt cellars.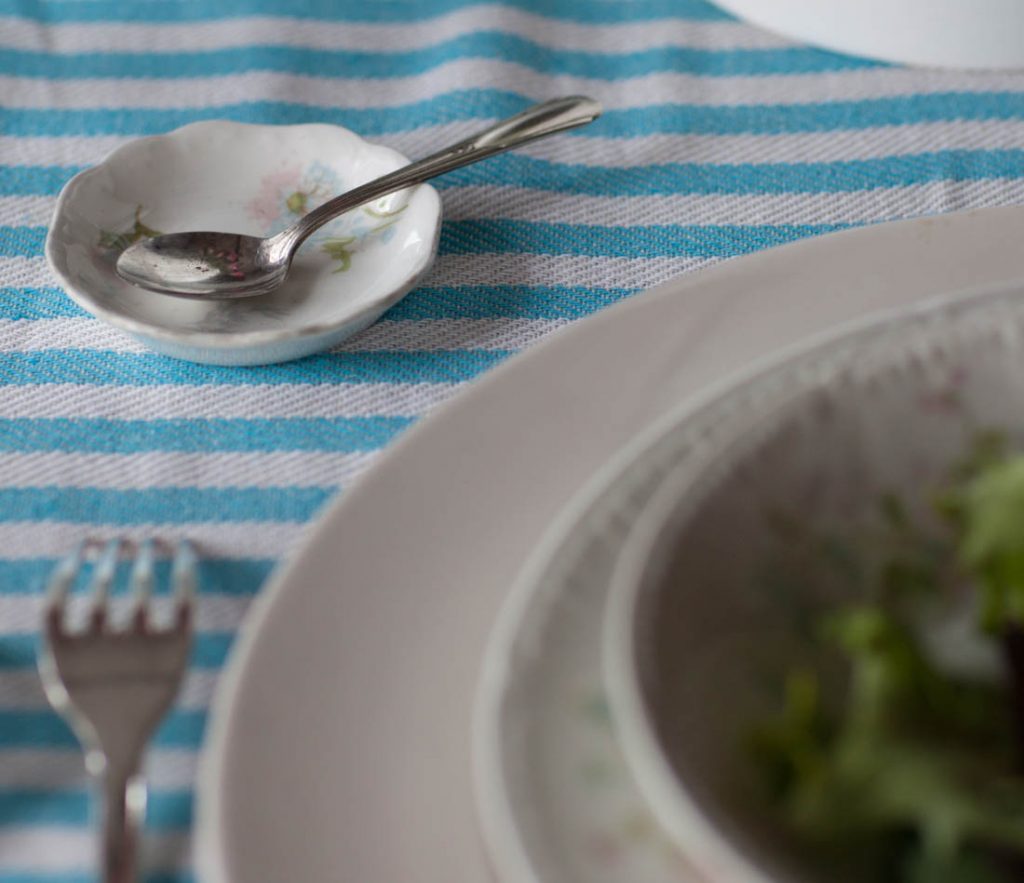 I love this creamer from Peggy. I love purple transferware and this piece is dreamy. It shows sign of wear, which make it even more charming.