I've already shown you fall at my city house here, so I thought I would take you to the farm today.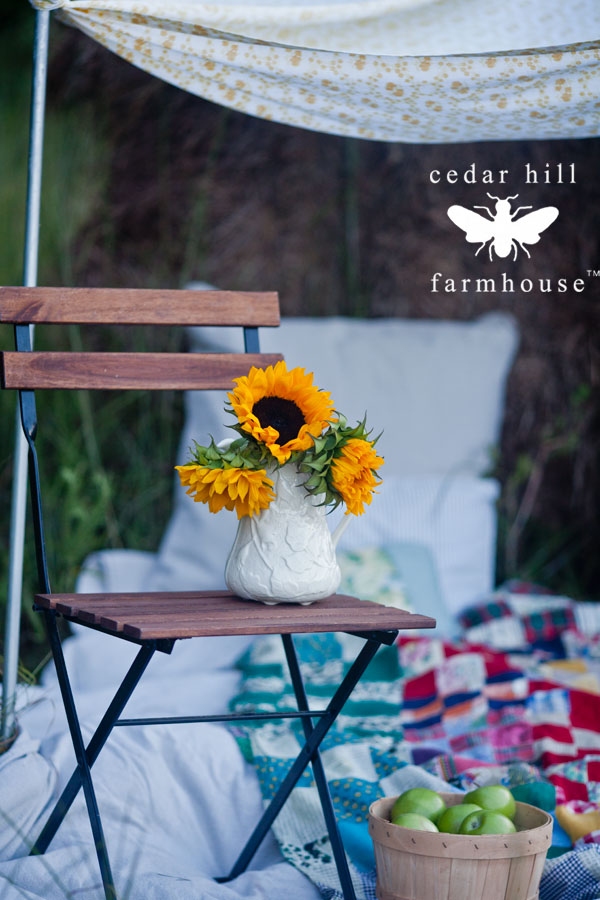 I actually set up a little tent so I could relax in the pasture and enjoy a slow afternoon. I know you probably don't have a big bale of hay in your backyard, but still I thought it would be fun to share the photos.  I thought this would be such a fun idea, but then realized I had no sticks to use to hold up the sheet. Well I found these pieces of conduit in the shed, and decided to put them to use.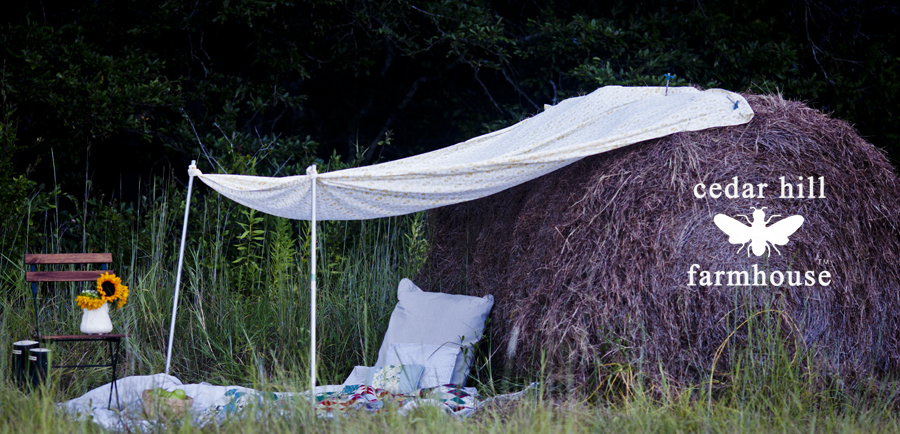 The sun was setting, so I had to hurry to get it set up.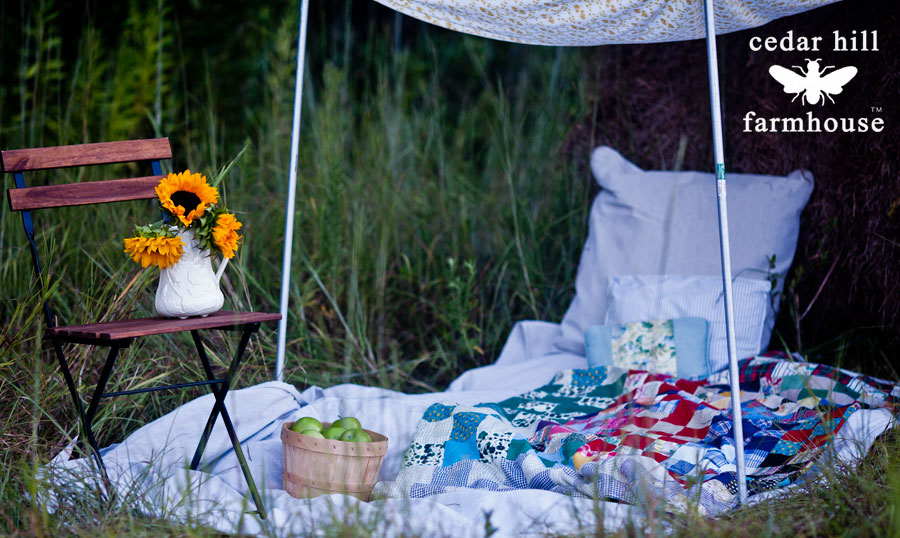 When I'm not out in the pasture I like to hang out on the porch. It's a great place to welcome friends and the coming season.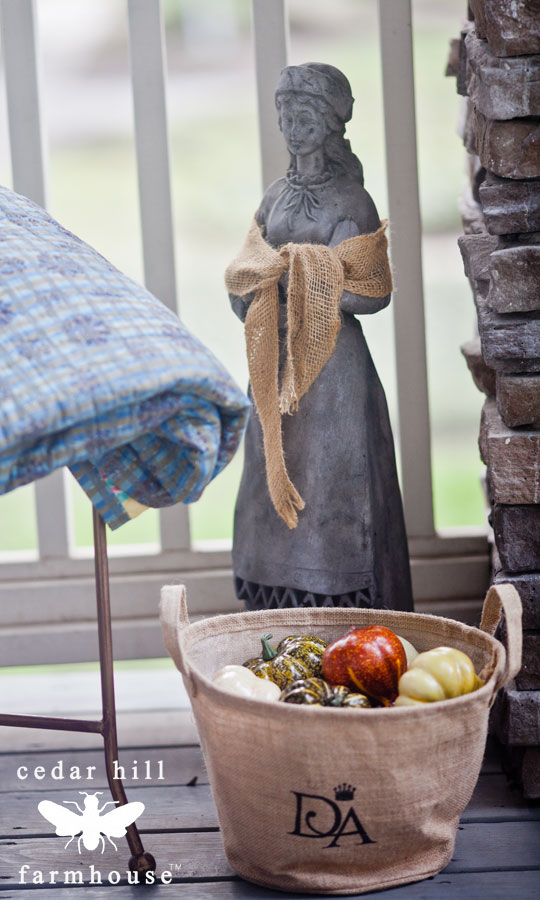 It's also a great place to curl up with a soft vintage quilt. My bench was made from an old baby crib.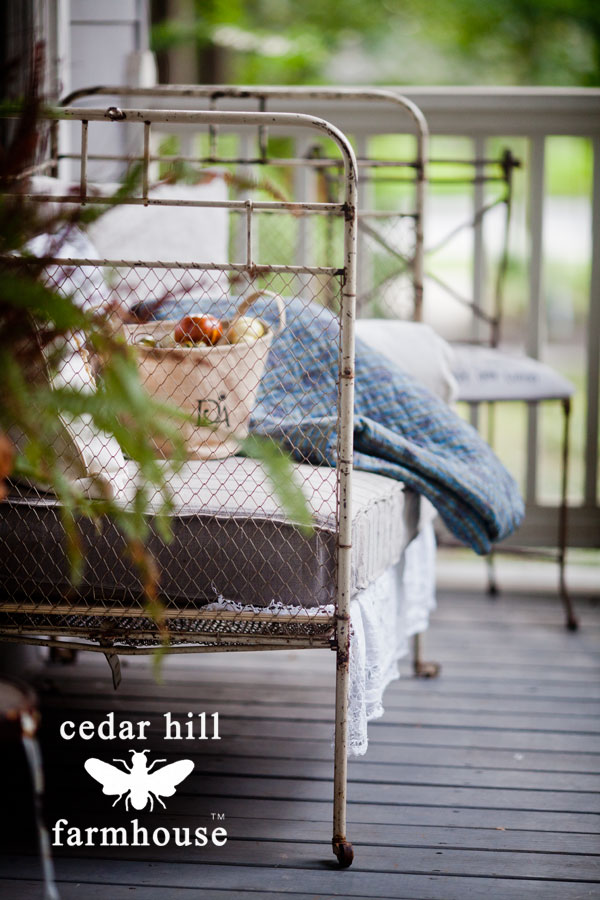 I turned the crib a bit, so you could see it better below.  It's makes for a very comfortable seat now.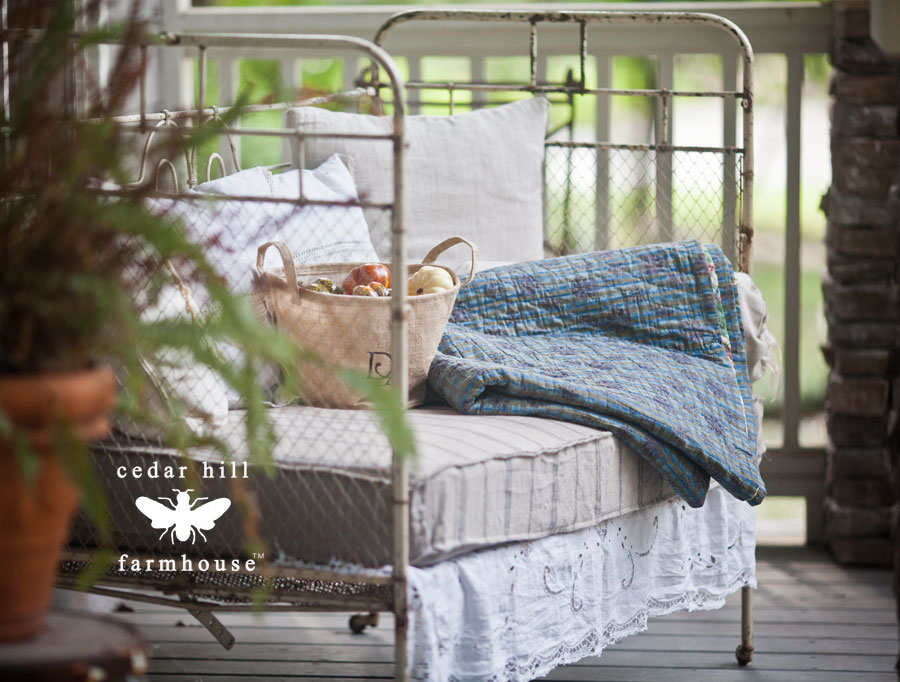 Come on inside and I'll show you the kitchen.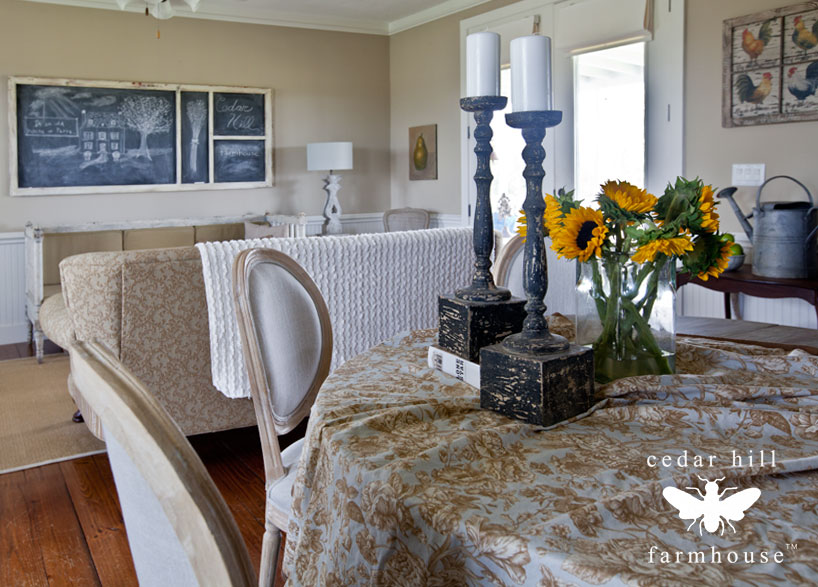 I really like a low key look for fall. Some apples or pears in a bowl, some fall foliage and I am pretty much done. Once I get my home the way I like it, I don't like covering it up with too much seasonal decor. Simple and easy is my motto.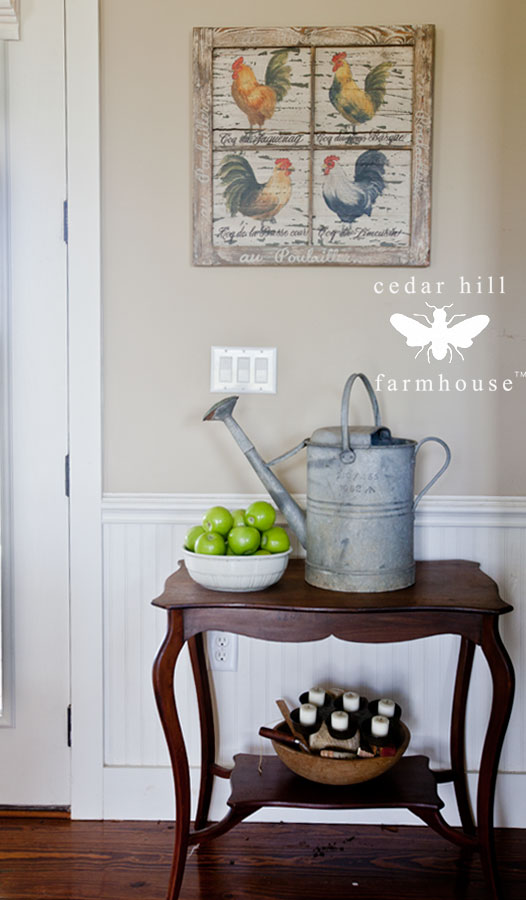 I think sometimes we over-think things and make things complicated when they don't need to be.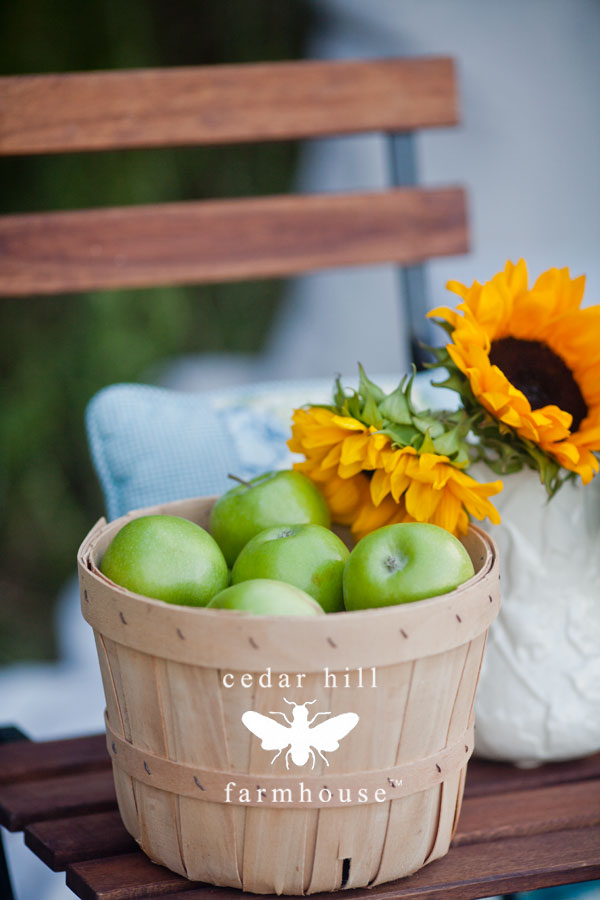 Here's our bedroom.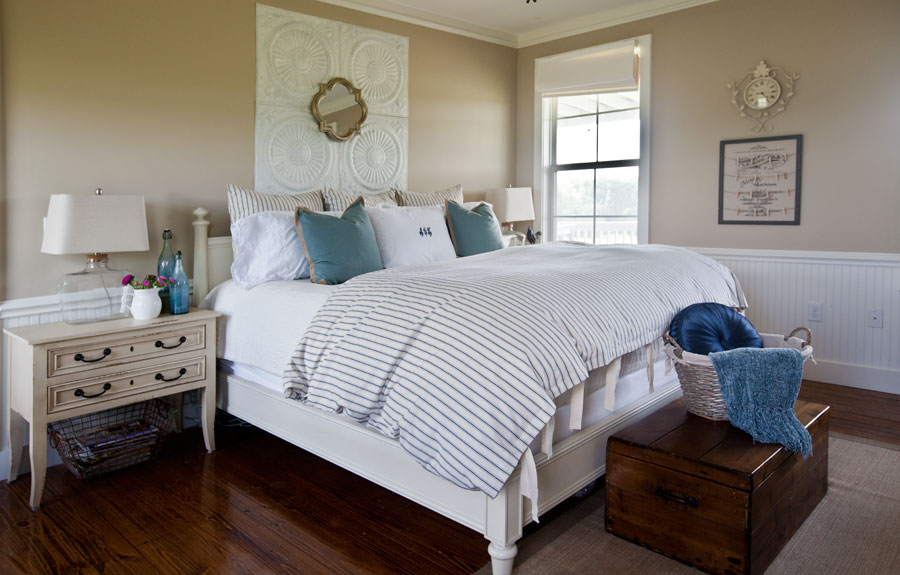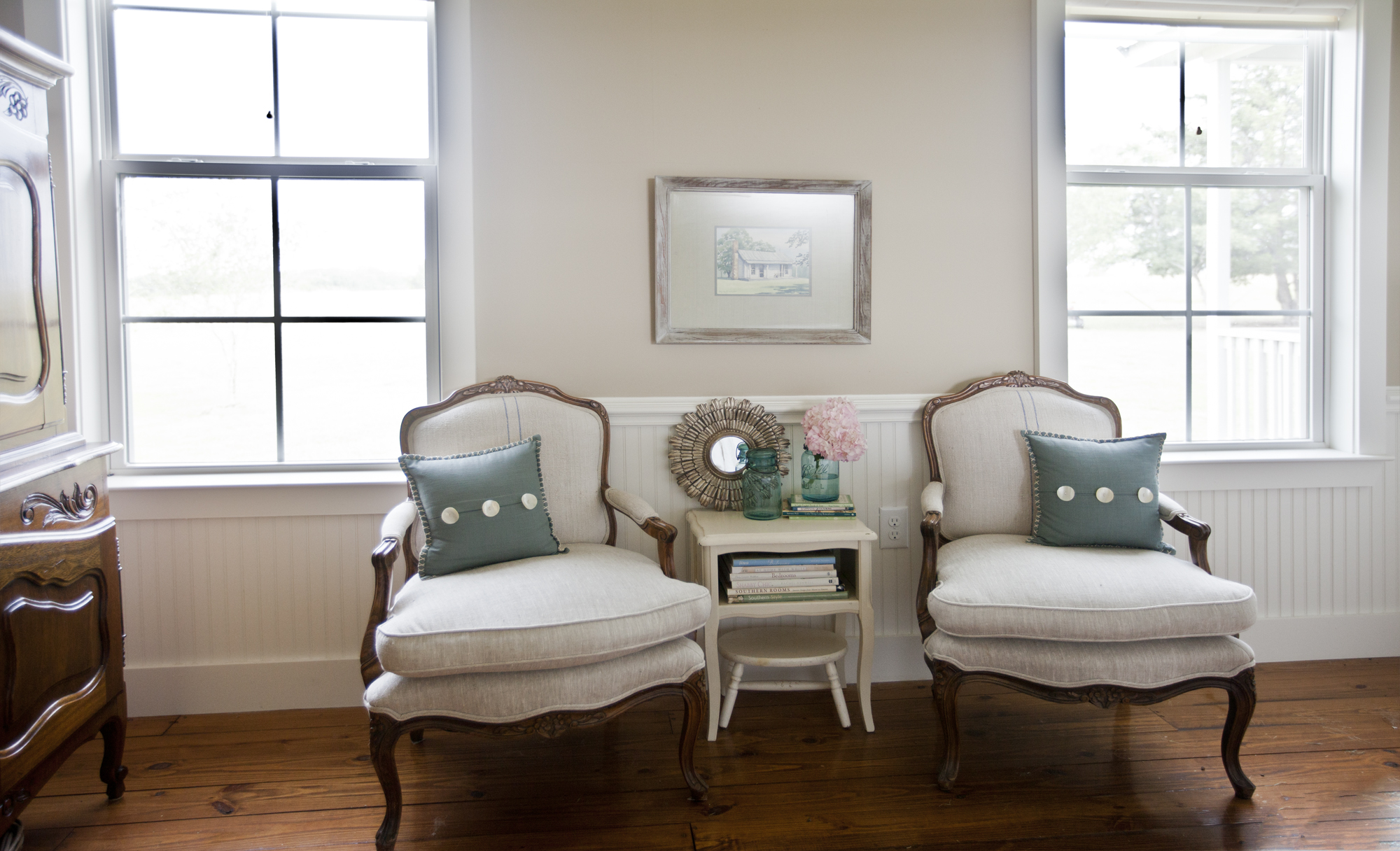 I'm still working on the girls' room, but here's a peek into there.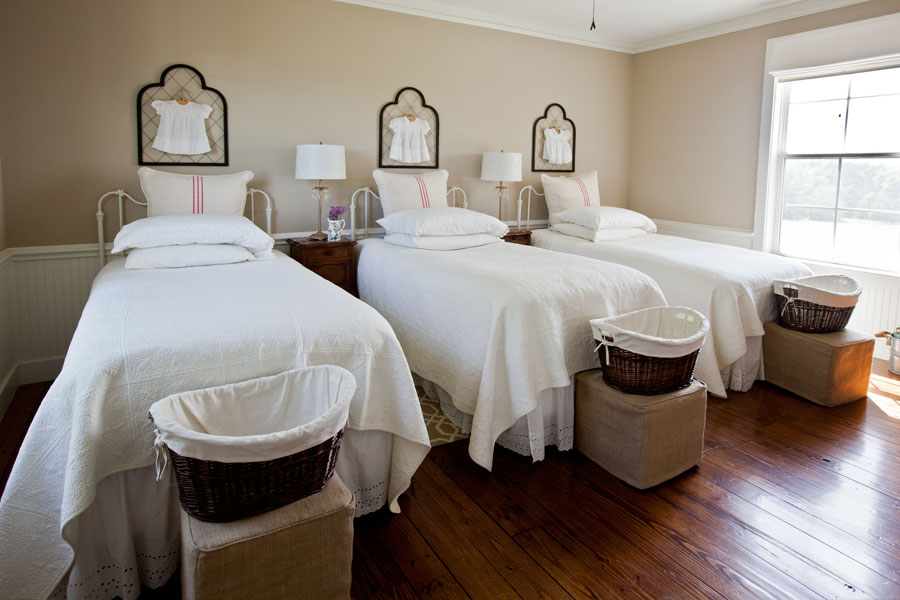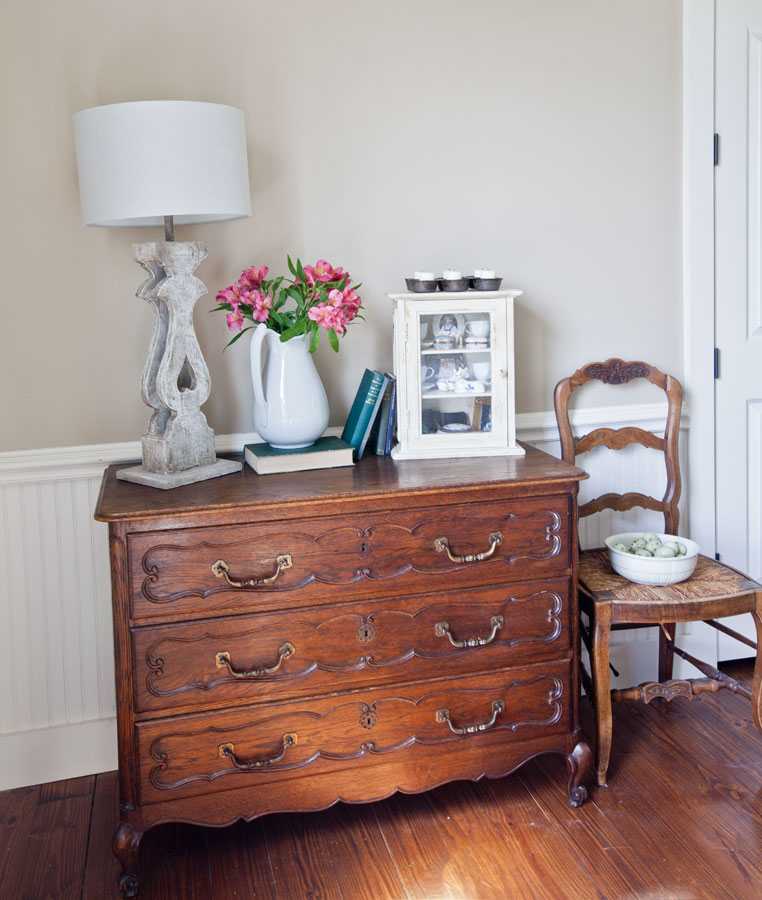 But really where we spend our time is on the back porch.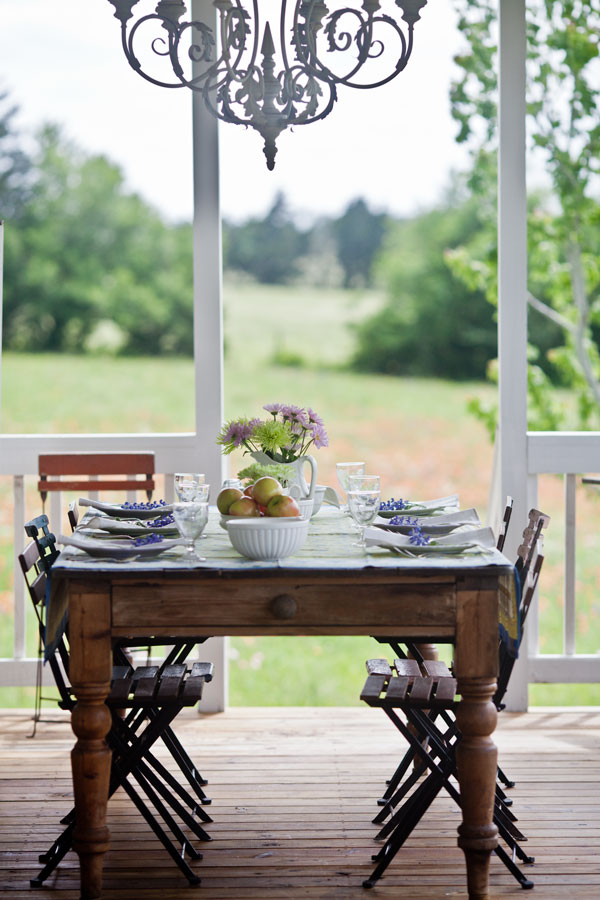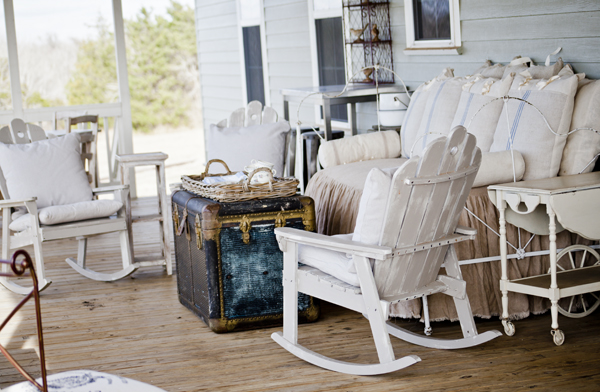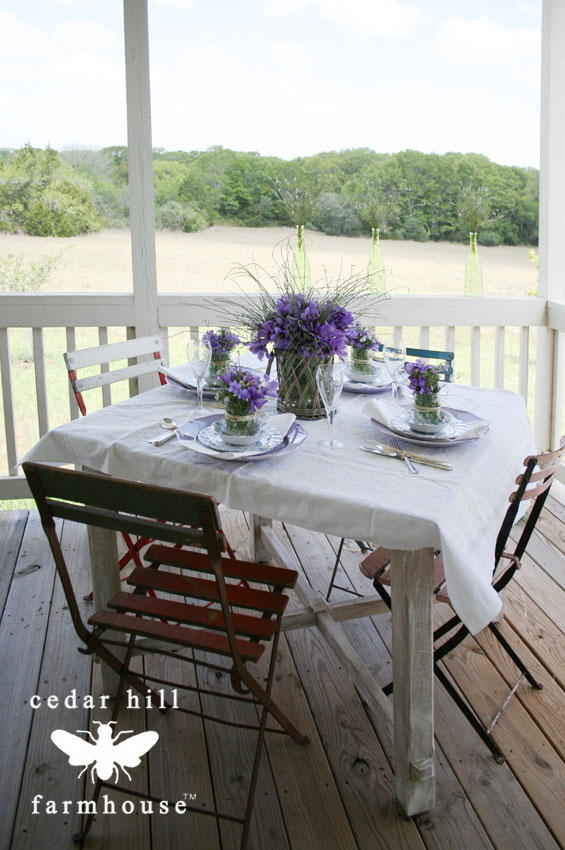 I know the view off our back porch isn't fancy, but it makes me SOOO HAPPY to see this view. It's so private and we feel tucked away. I never understood my my dad wanted a farm, until years later. Now I get it. There are no sirens here, or blaring music, or cars speeding by. It's just peaceful. Here things happen on 'country time.'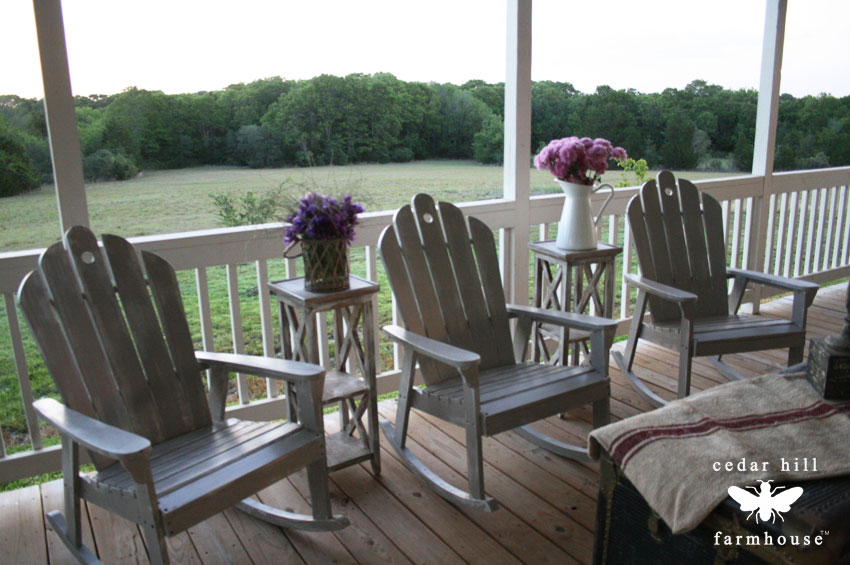 I even have a china cabinet on my back porch. Now before you give me a hard time about that, my mother-in-law before she passed away, begged me to keep as much of her things as possible.  This was the only place I could find to keep her china cabinet.  I filled it with a lot of her things too.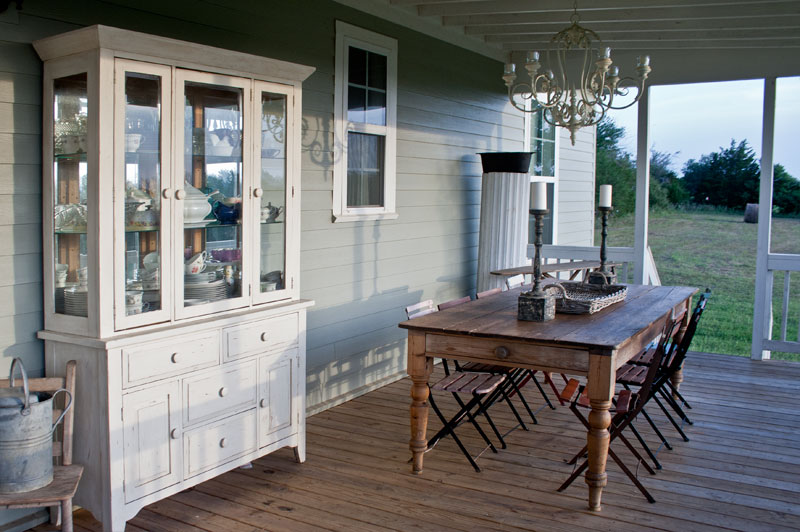 I prefer to enjoy Fall out here! I wish you could smell the fresh air and the newly cut hay.
If you haven't seen the full tour of the farm, come on over! You can find it here. FARM TOUR
More of a city person?  Here's our city house. CITY HOUSE TOUR
I'll leave you with another of my favorite views at Cedar Hill.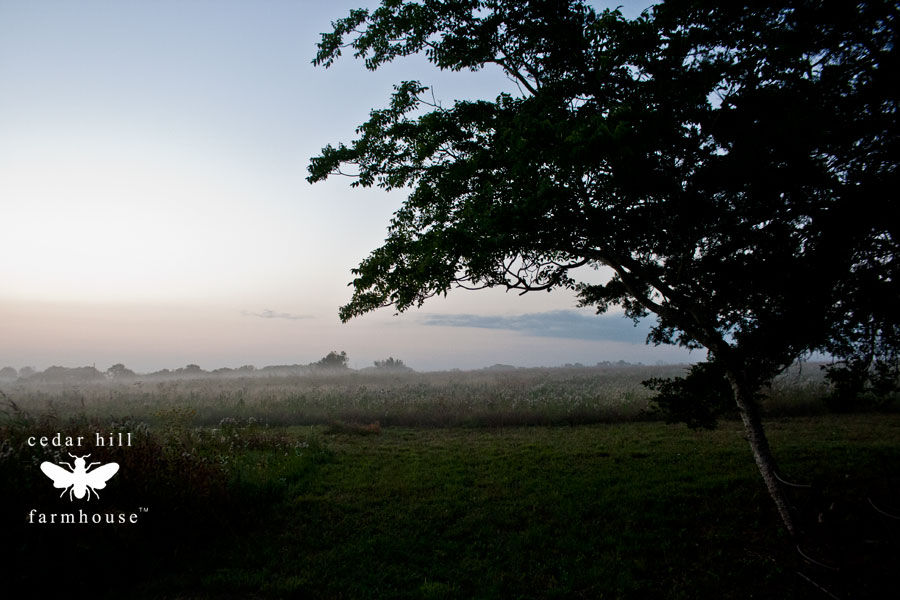 Please visit the other blogs on this Fall tour.
(Note: I'm posting this the night before because my post didn't go live as scheduled last time. I didn't want to be late to the party, so I'm posting it before I go to bed. So, some of the Tuesday tours may not be available when I post this. )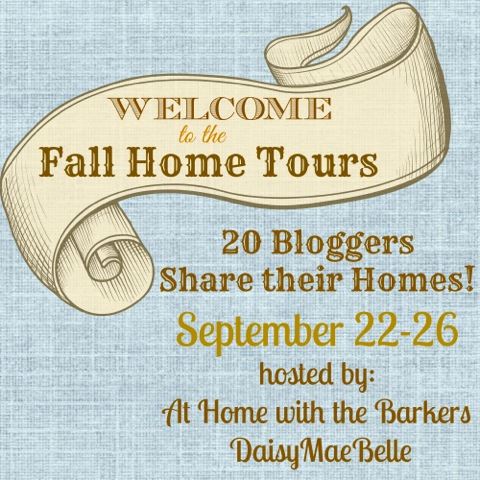 Monday
At Home With The Barkers
Daisy Mae Belle
City Farmhouse
The Wood Grain Cottage
Top This Top That
Tuesday:
Our Southern Home
Petticoat Junktion
On Sutton Place
Lilacs and Longhorns
Wednesday:
Dimples & Tangles
Refresh Restyle
Cedar Hill Farmhouse
Craftberry Bush
Liz Marie Blog
Thursday:
So Much Better with Age
Setting for Four
At The Picket Fence
Two Thirty Five Designs
Liz Marie Blog
Friday:
Stone Gable
My Soulful Home
The Happier Homemaker
The Golden Sycamore