Welcome, welcome to the Easter table tour.
I love to set a pretty table for Easter! We don't usually have company, but still, it's a very special holiday and I love all of the touches of spring also. Last year's Easter table can be found HERE. That table was carefully crafted with each item having a special meaning. This year I did something a bit different.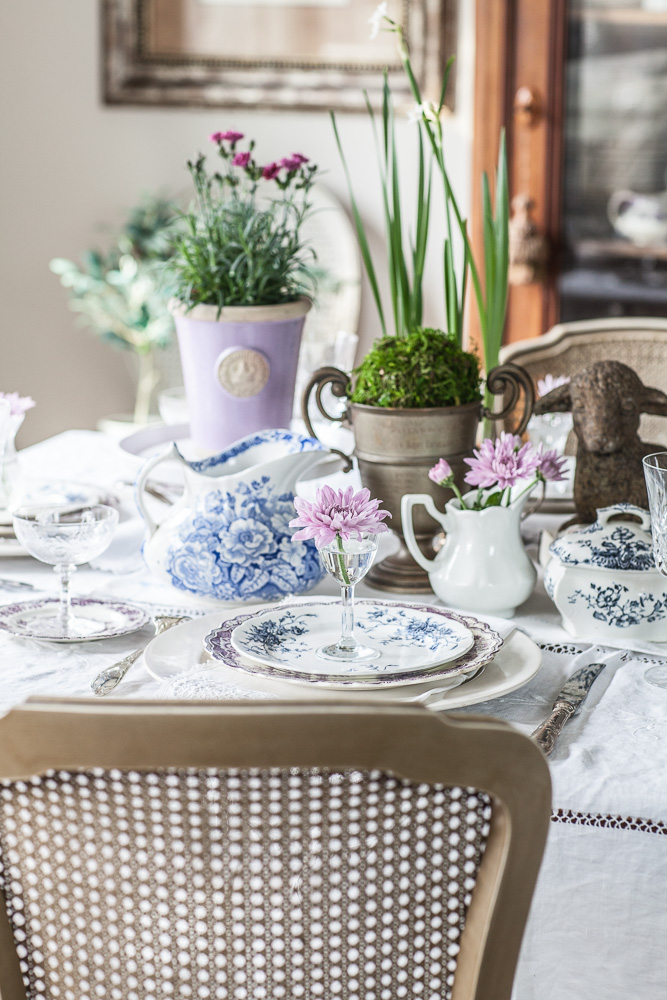 Before I dive into the Easter table, let me mention our podcast episode today is
DECORATING SHELVES
I love to use real vintage linen napkins are these are especially pretty. They are a bit frayed in places, but still have loads of charm.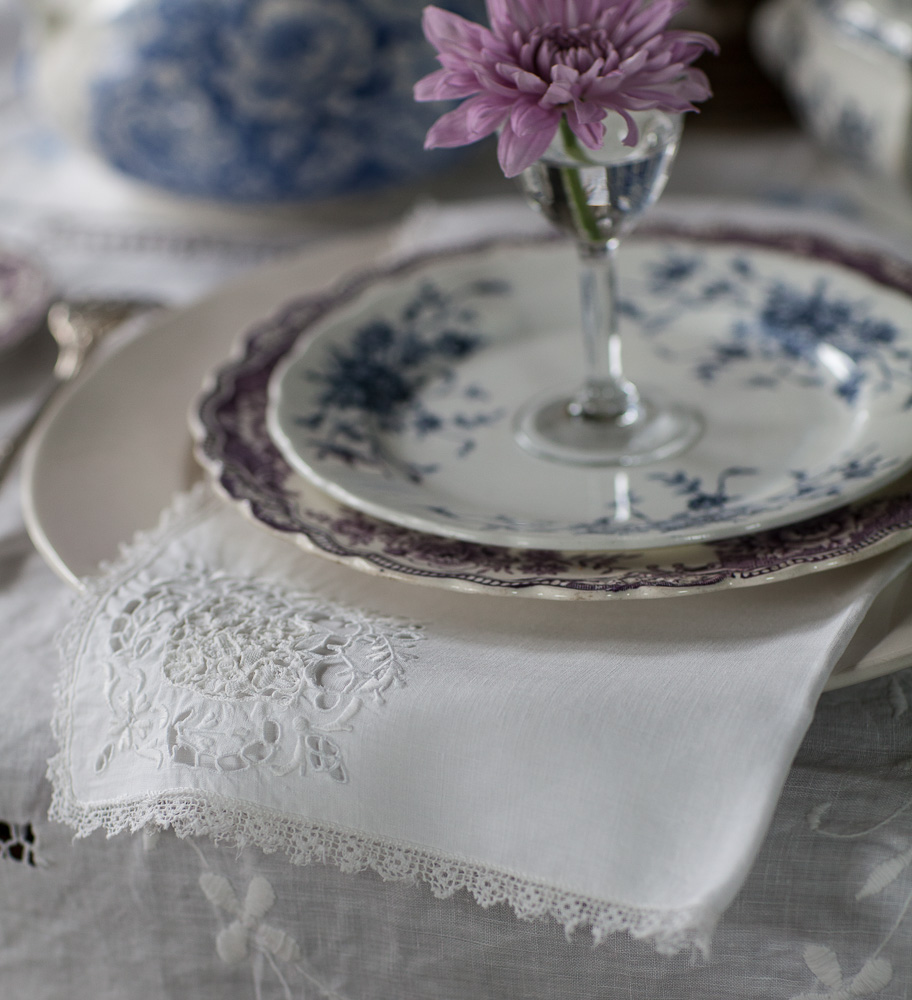 I love lambs and of course since this is Resurrection Sunday (AKA Easter) I have to have a lamb on my table. This one is made of concrete.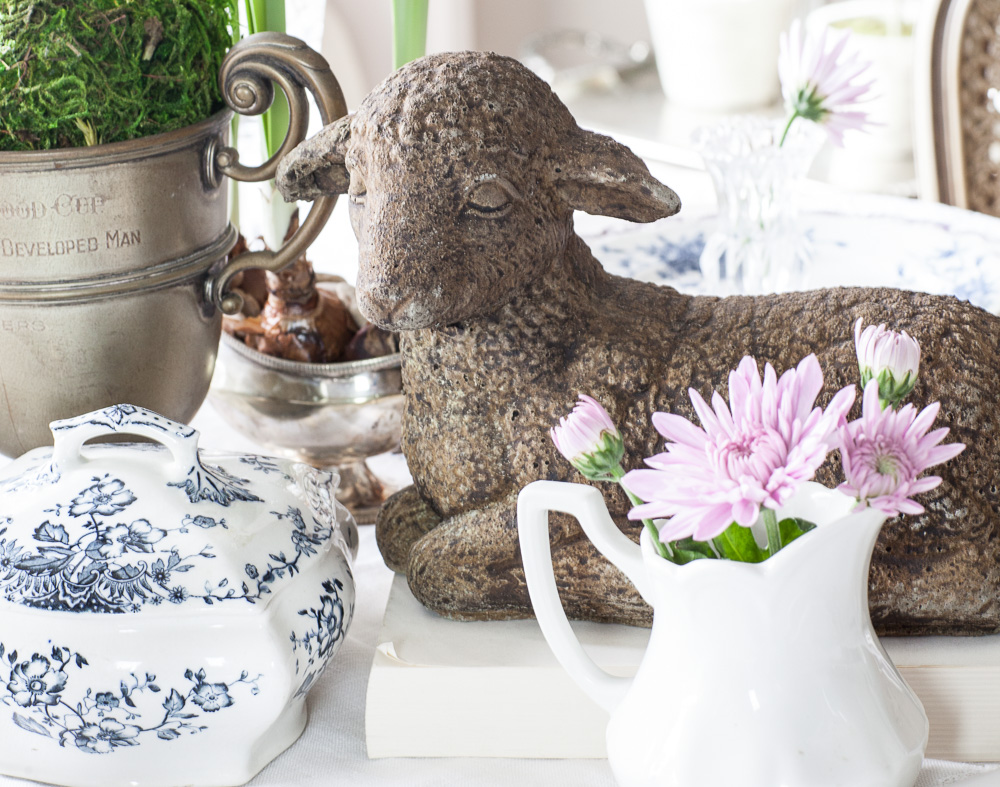 I've got some lovely plants on my table, because I love seeing something pretty and alive. Some of my paperwhites shown are still blooming. I talked about forcing paperwhites, HERE. I've also got a moss ball on the table, directions HERE. It's nice to use some of your prettiest dishes for these special occasions. The large blue and white pitcher is from France.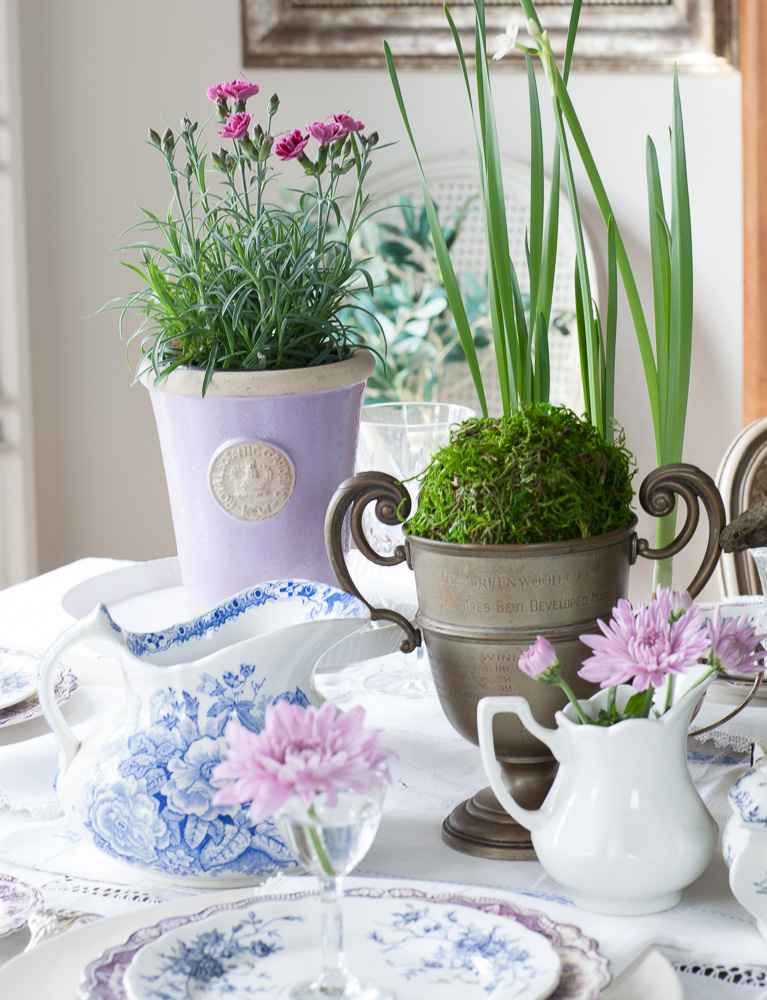 You can use bud vases for flowers at every place or use little cordial glasses like this one from France. I used very old lavender plates and blue and white plates. I love blue and lavender together.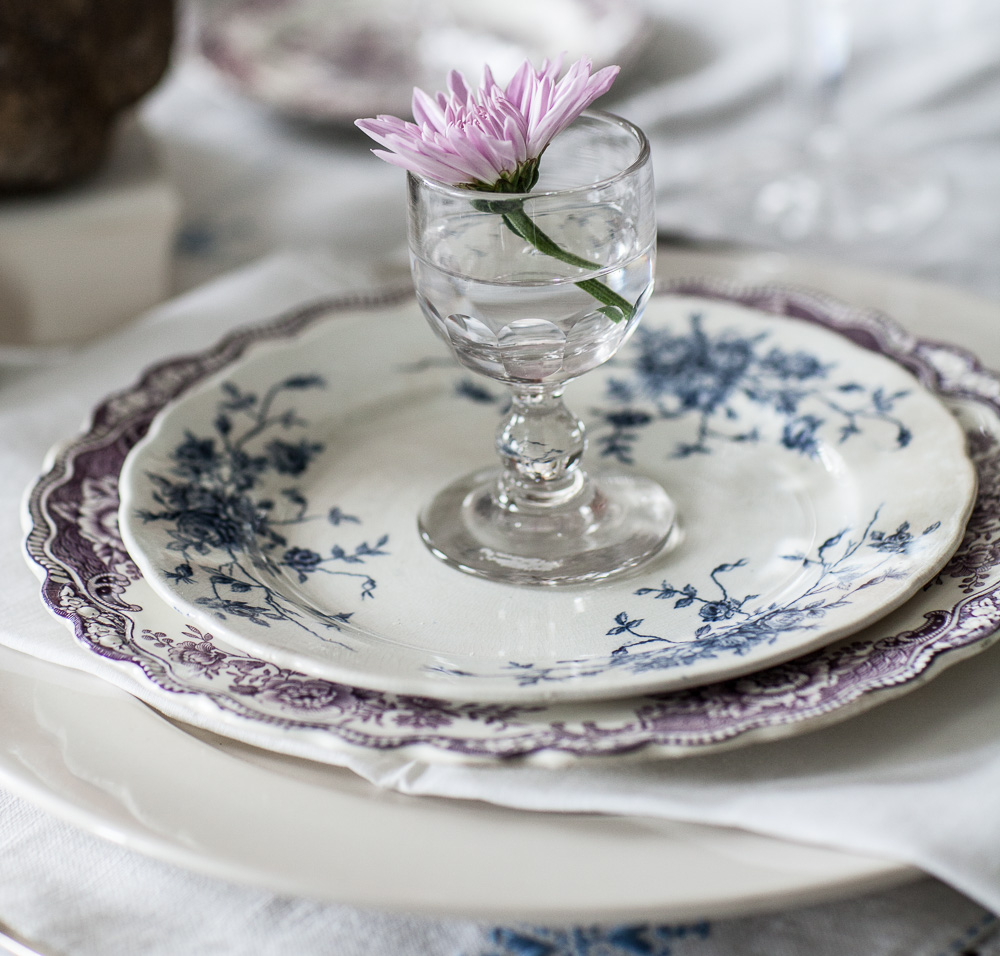 I've got more lavender dishes in the plate racks.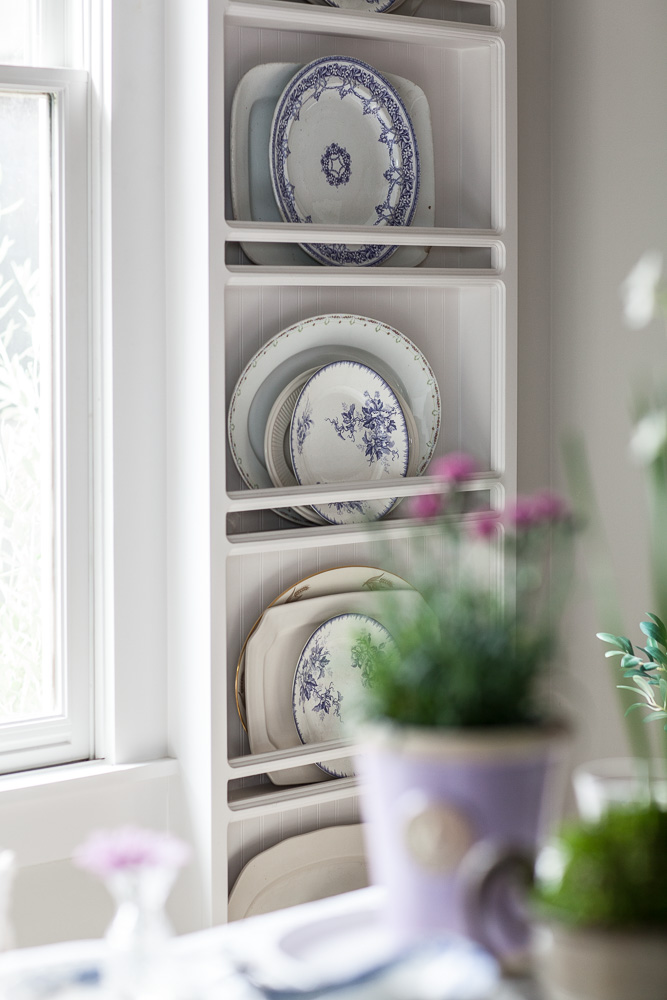 I've shown this silverware before, but it's one of my very favorites. This is a set of French silverware I found on eBay.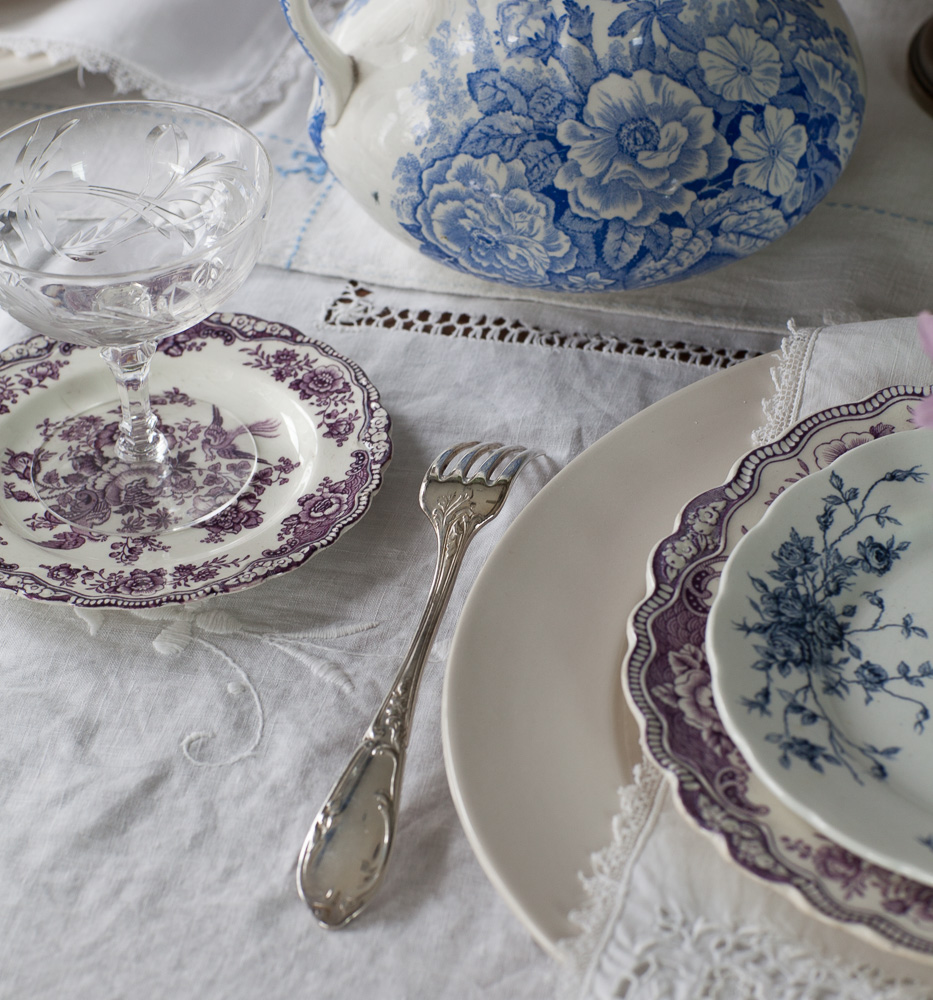 I hope you have a blessed Easter!