This spring I will celebrate 5 years of blogging. That's five years of writing, photography, decorating, sewing and painting. I've painted a ton of things I have shown on my blog, and used quite a few different paints, (click HERE) but this is the paint that honestly is the easiest to use if you want a subtle antiqued look with paint.
The paint and products I used were graciously provided by Amy Howard At Home.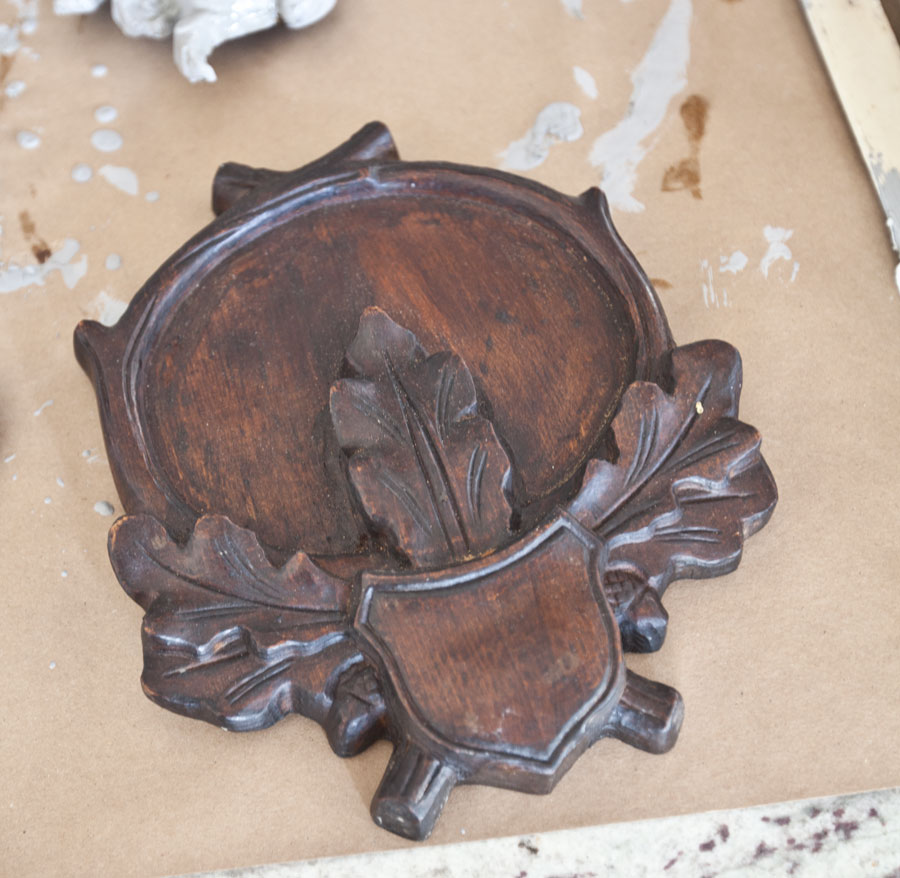 Here is my raw piece. It's a vintage European piece. It's hand-carved wood. So the first thing I did was to dust it off. It was very dusty. Then I mixed up my paints. I used Amy Howard Toscana Paints.
I mix 1 part Toscana Noir paint and 2 parts Toscana Cote d'Azur. I stir the powders until they are completely incorporated. Then I added water until it had the consistency of pancake batter.
Next I painted the piece. You can see how dark it is.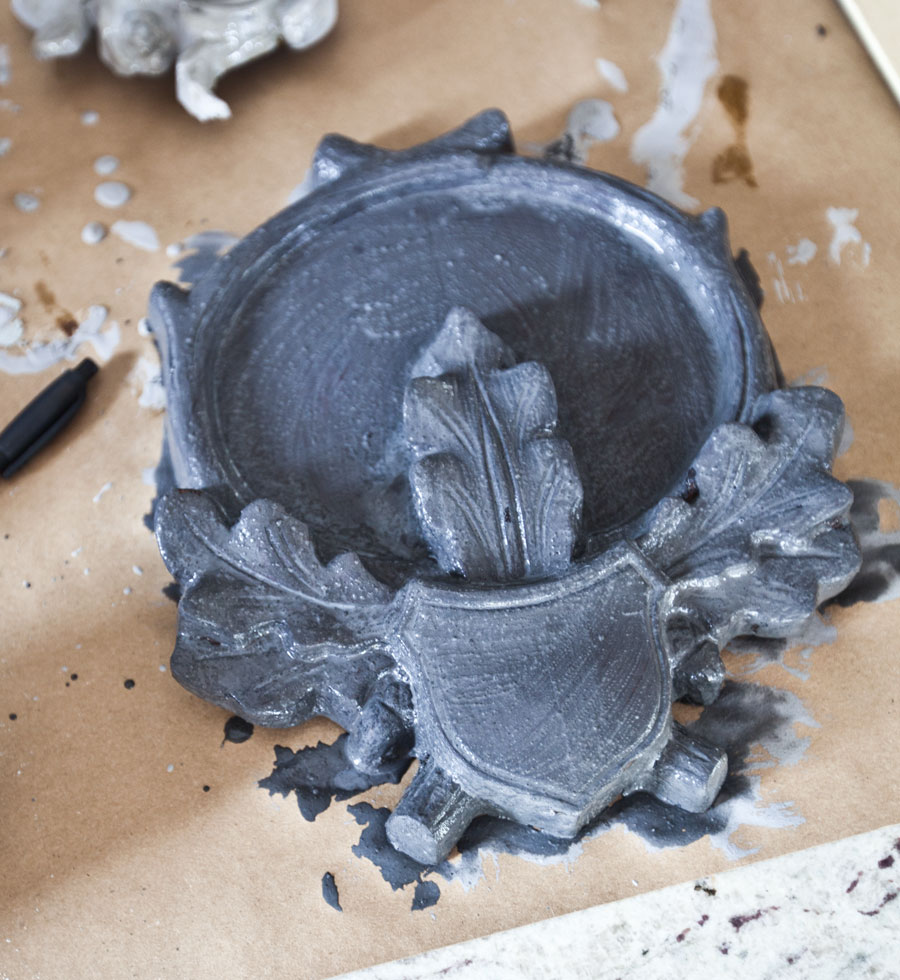 The paint dries quickly, even faster if you use a hair dryer. See how much lighter it gets as it dries?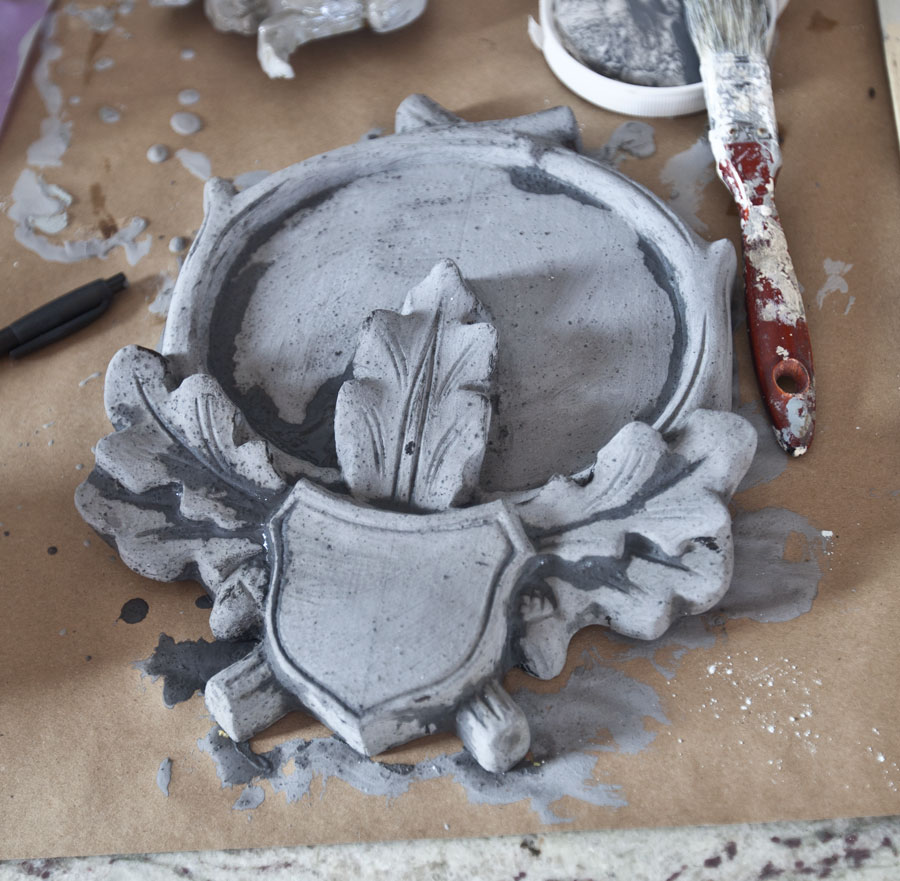 And here is it all the way dry. Notice the spots. That's the specs from the powder that did not fully dissolve in the water. It happens sometimes and I am guessing that if I used warm water that would help keep this from happening. But still we're fine. Let's keep going.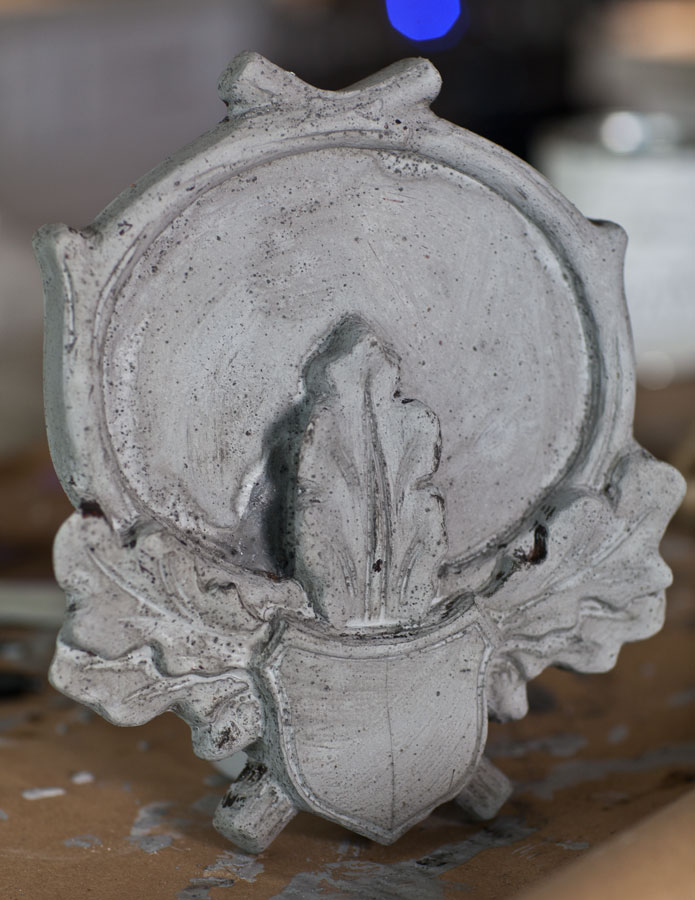 Now I flecked on some of the antiquing glaze using a flicking motion. Then I applied more with a sponge. It usually looks like a wreck at this point, but I'm still not worried.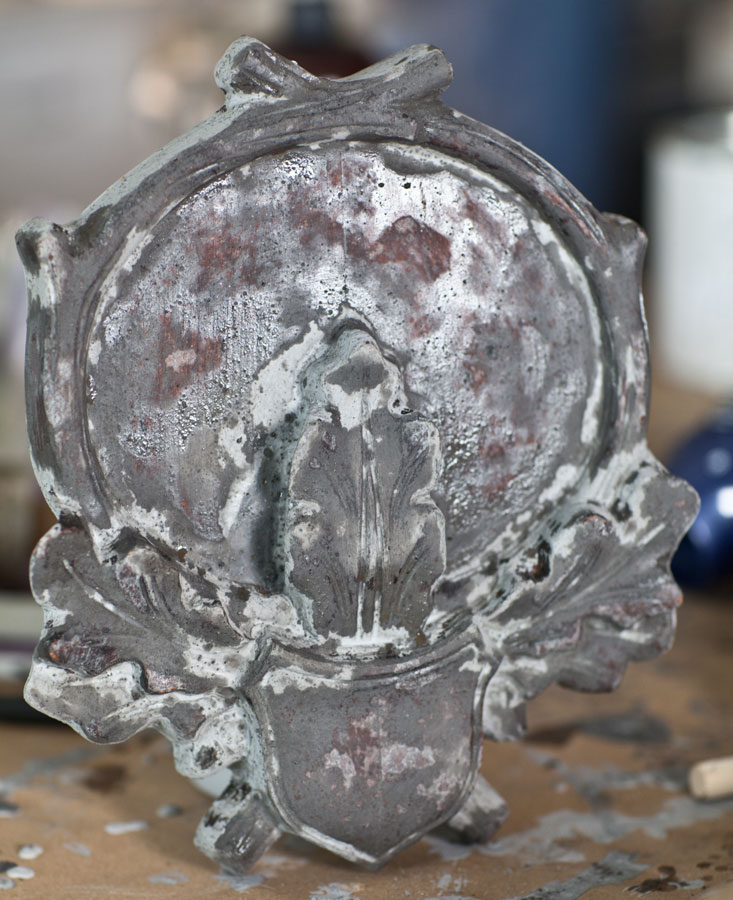 Now I let the piece dry again.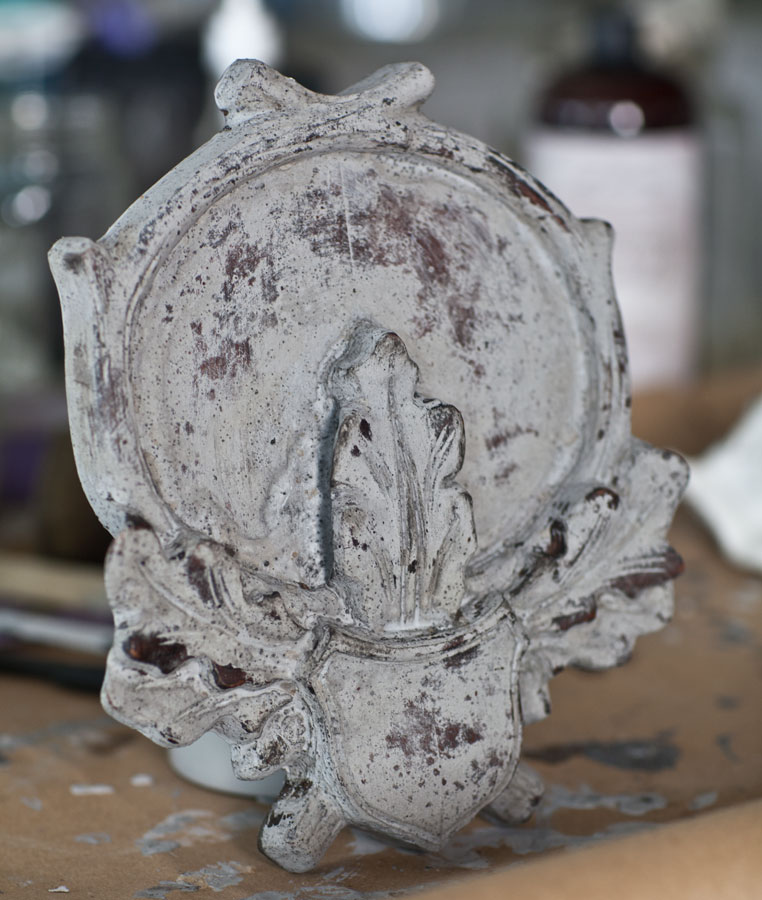 Then I applied the light antiquing wax. And there you have it. I'm done. This process removed a lot of the paint. If you want a look with more paint, then use less antiquing glaze. Use more if you want less paint left. I think it looks as if the paint has worn off over time.
No sanding required!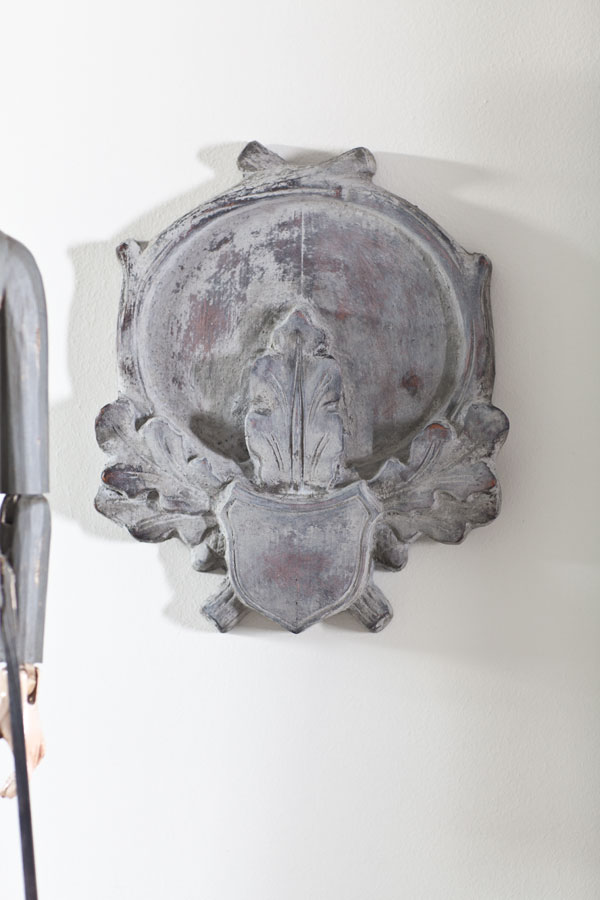 And here we have it on the wall in the bathroom. That's it. It took me less than an hour of active time. I'm not counting the drying time. That's not much of an effort really. Here are a few tips I have for you.
Find pieces to paint at a junk shop/antique store/thrift store/flea market. It is difficult to find hand-carved wood like that in a new piece, so typically you'll need to find a place that sells vintage or antique things.
Look for a piece with carving for an awesome look. You don't have to (CLICK HERE for a non-carved example) but the carved pieces can look amazing when antiqued.
Practice your technique on the back of a piece or on a test piece first. That way you won't have any surprises.
Always finish with a wax coat on your piece to protect the Toscana paint since it is activated by water.