I love real flowers. I used to have fake flowers in my house, but then realized they in no way compared to real flowers.  And so I buy flowers every so often. I was throwing out the flowers when they died, but then realized they were almost as pretty after they dried.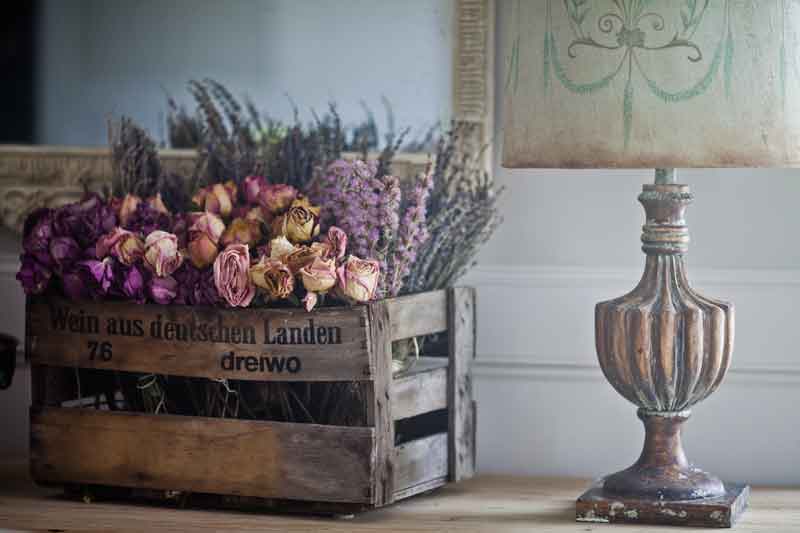 I even used the flower petals that fell off. They are in the vintage metal scales.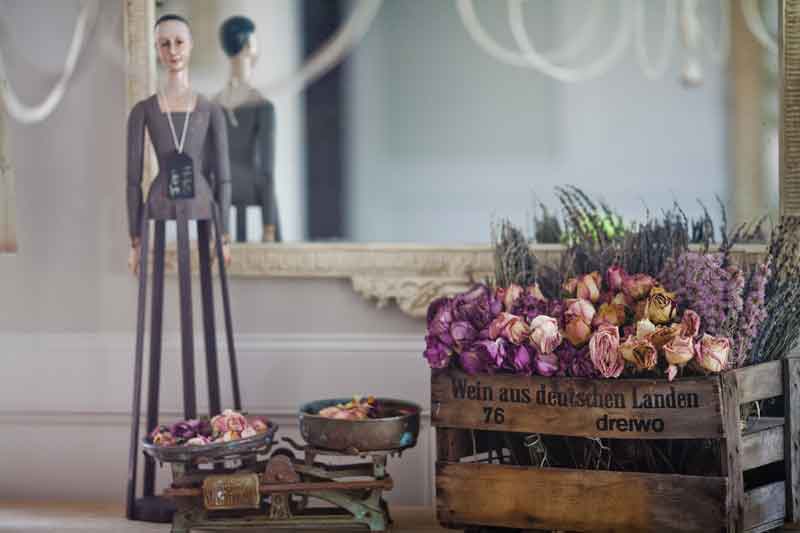 Sitting in the vintage wood box, the dried flowers look right at home.  I also threw in some dried wildflowers from the farm and some purchased dried lavender.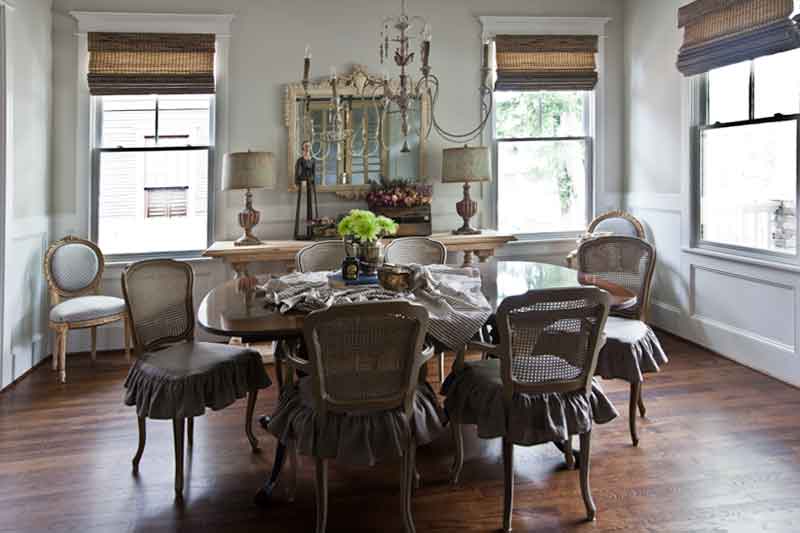 I'm always trying new things on the dining room table. Today it is a simple display.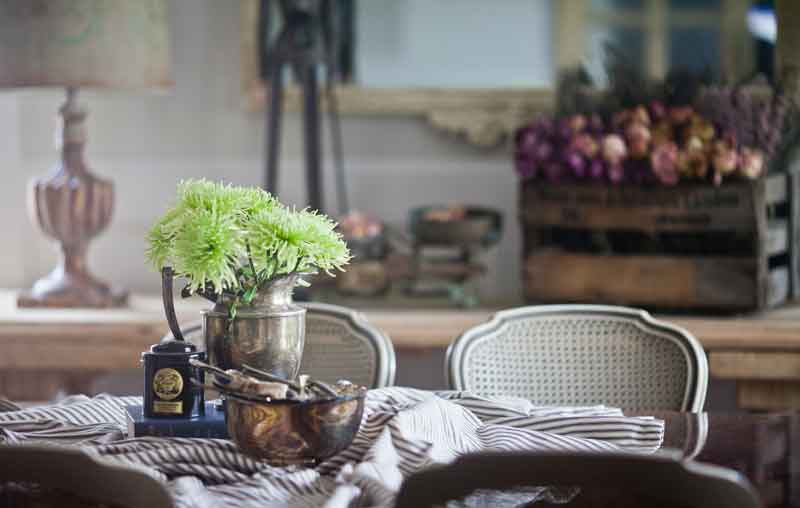 So even if you don't have an awesome vintage crate like this one, you probably have something in your home that would work well holding dried flowers.
I don't have a special technique, except that at night I store the flowers (when they are alive) in the refrigerator. They seem to hold the color better that way.  Then when I go to dry the flowers, I tied them with string and hold them upside down.  They eventually dry in place.