This project is super easy and is a perfect way to use that china cup you love. Let's say you don't actually use it for tea, but you don't want to relegate it to the back of the china cabinet either. How about using it as a pin cushion? The best part is that this is totally reversible if you even want to use it for a cuppa again.
First start with a tea cup, poly fiberfill, string and fabric.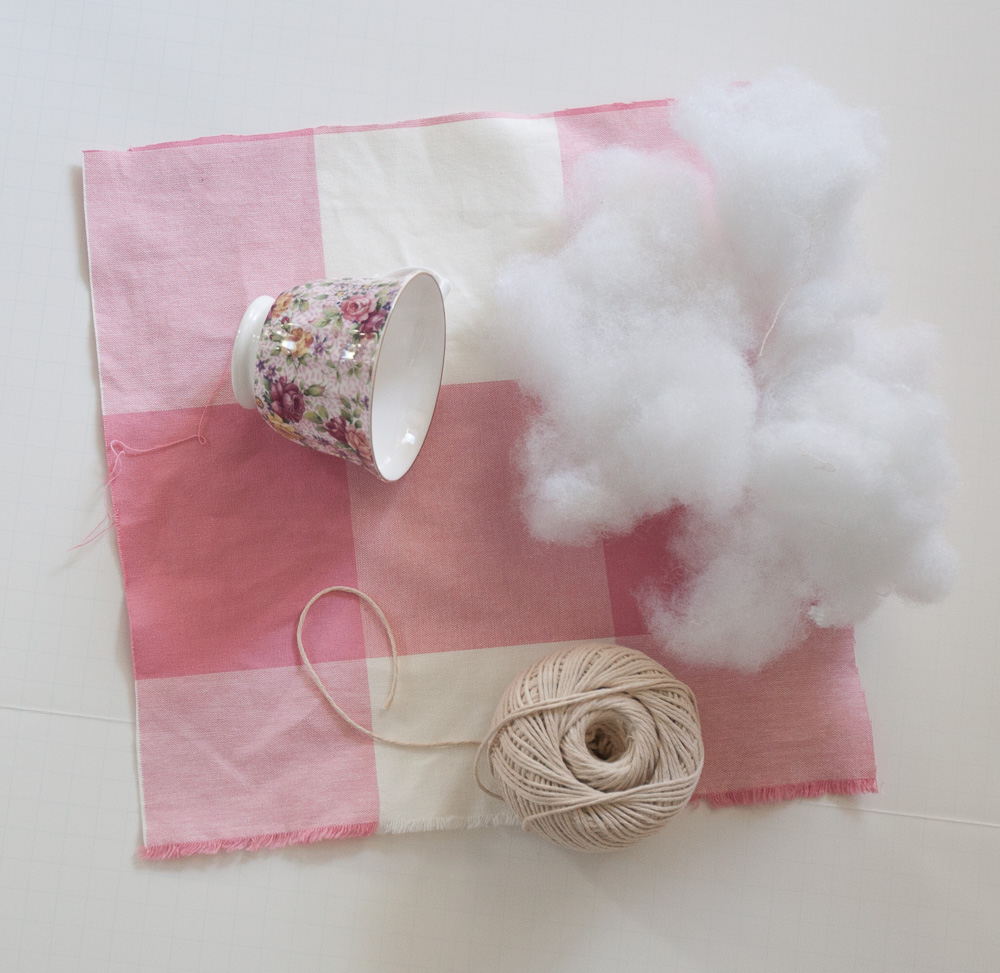 Keep in mind that you do have to push the cushion part into the teacup, so I wouldn't use a delicate teacup. Make sure it is sturdy without any cracks. You don't want to further damage an already compromised teacup.
Next choose a fabric that will coordinate with the teacup you selected. I spent a lot of time going through my fabric to find just the perfect match. I found a large pink buffalo check that will work beautifully.
Cut a piece of fabric about 12 inches by 12 inches. Then stuff it with the fiberfill. Test it by sticking the top part in the cup to see if you have the right amount. You may need to add or remove stuffing as needed.
Make a ball and tie the string around the fabric as shown.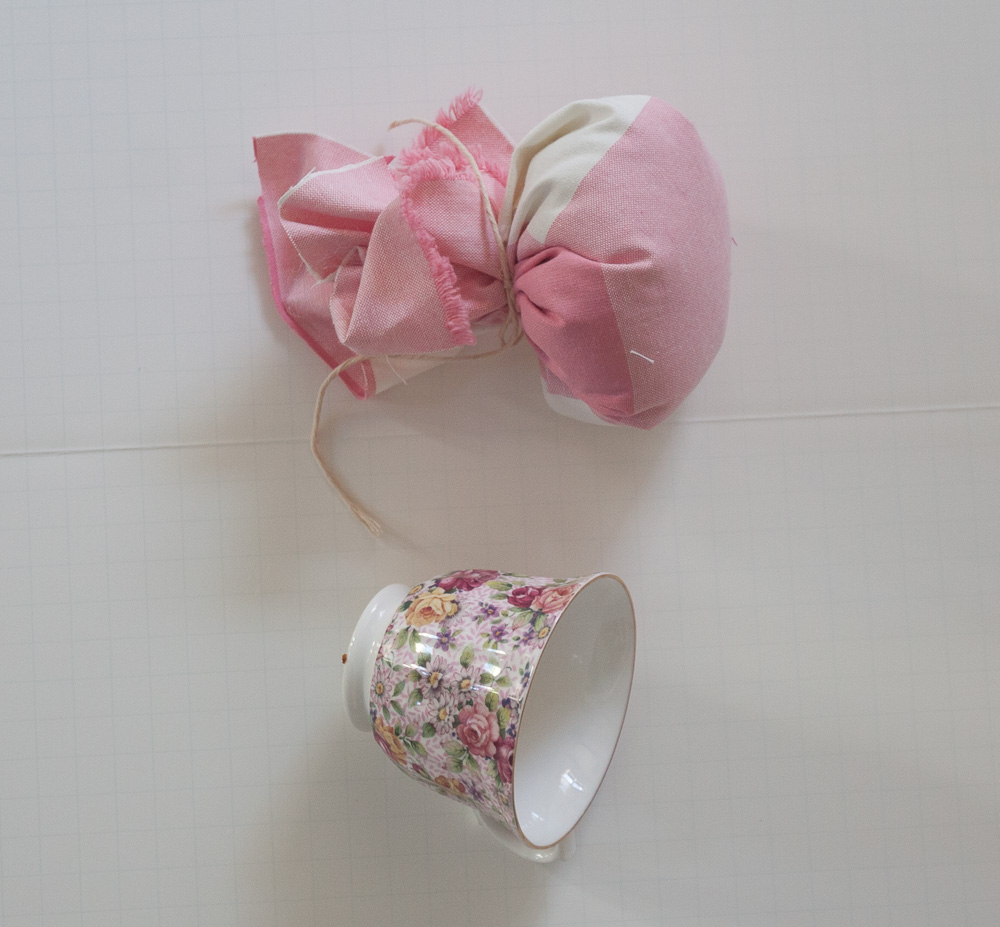 Yes it looks a bit like a fabric jellyfish. Trim the fabric below the string. If you have too much excess, it won't fit in the cup. I trimmed most of this fabric as you can see below.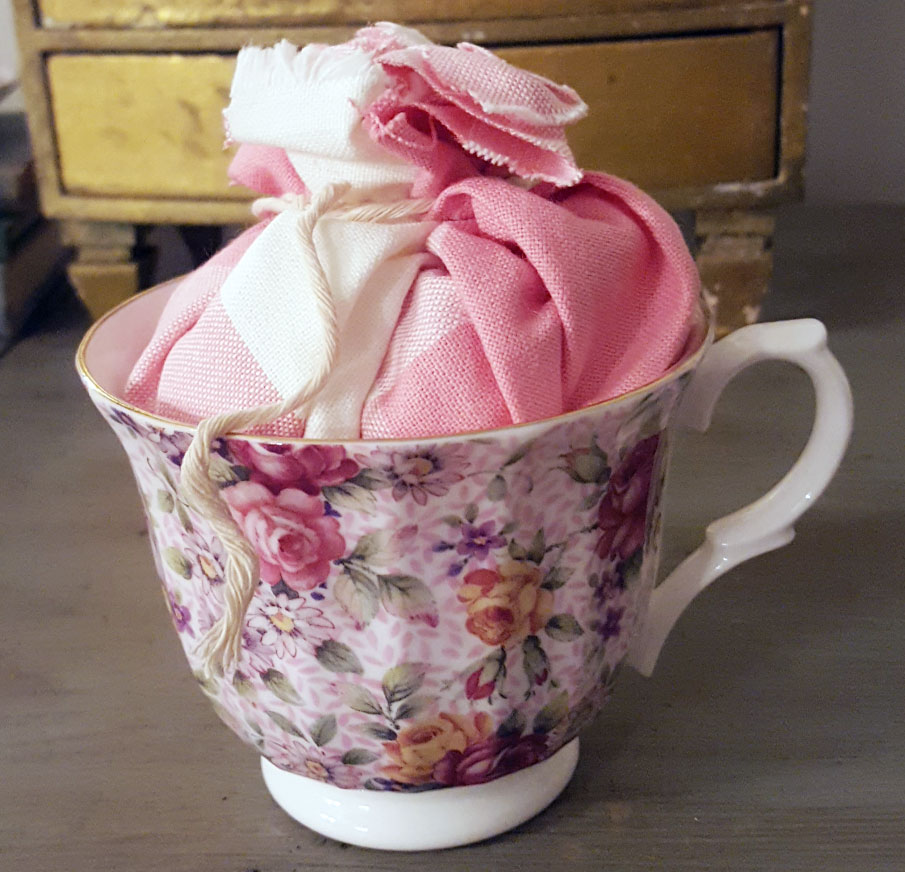 If the top part of the cushion fits in the cup, then once you trim it, it should fit when you turn it right side up.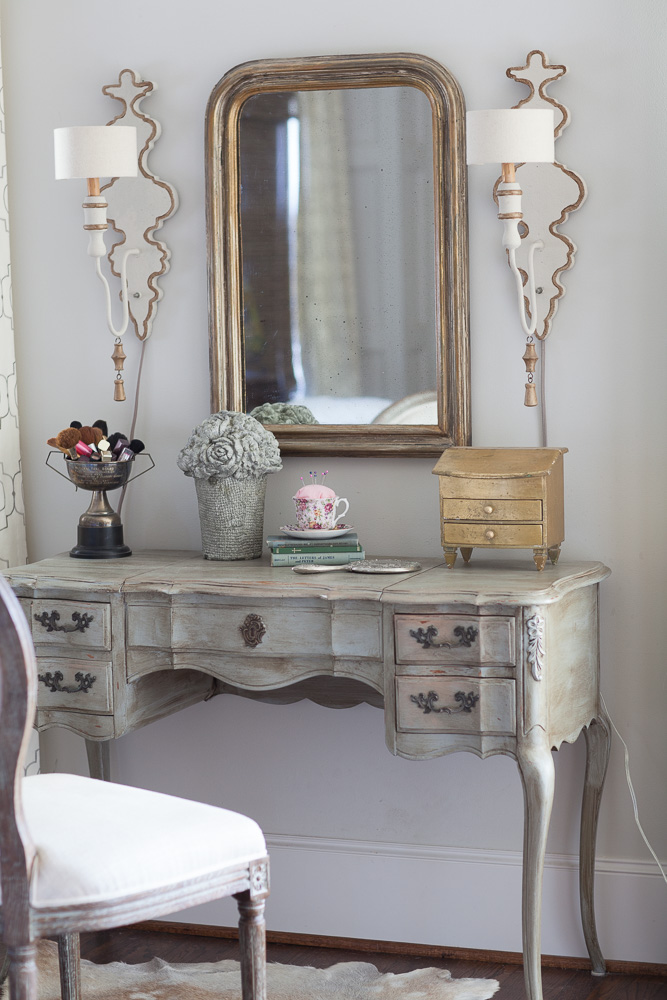 That's all there is to it. It isn't going to look perfect. Well maybe if someone else made it, it would look perfect. But I'm happy with it the way it is. I like imperfections in my life.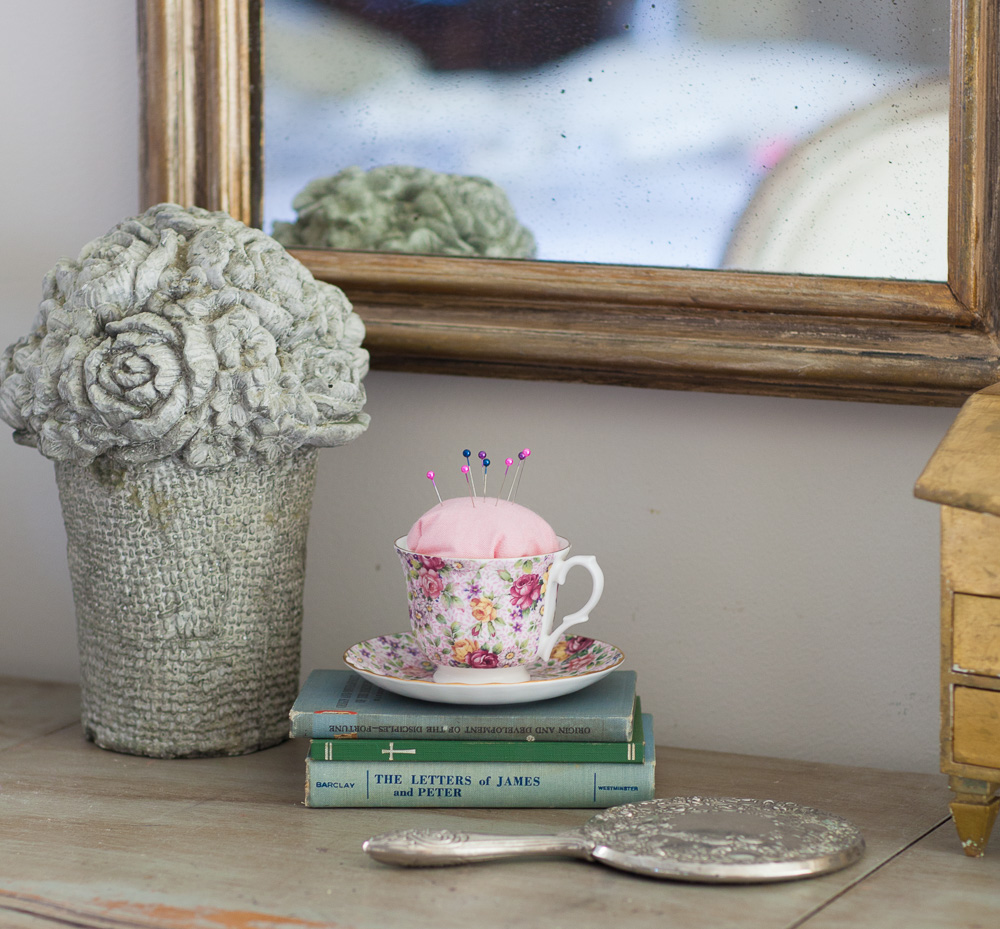 If you want to get all of the folds out, you probably could if you added more fill to the cushion. It's a cute little number and it took about 15 minutes to make.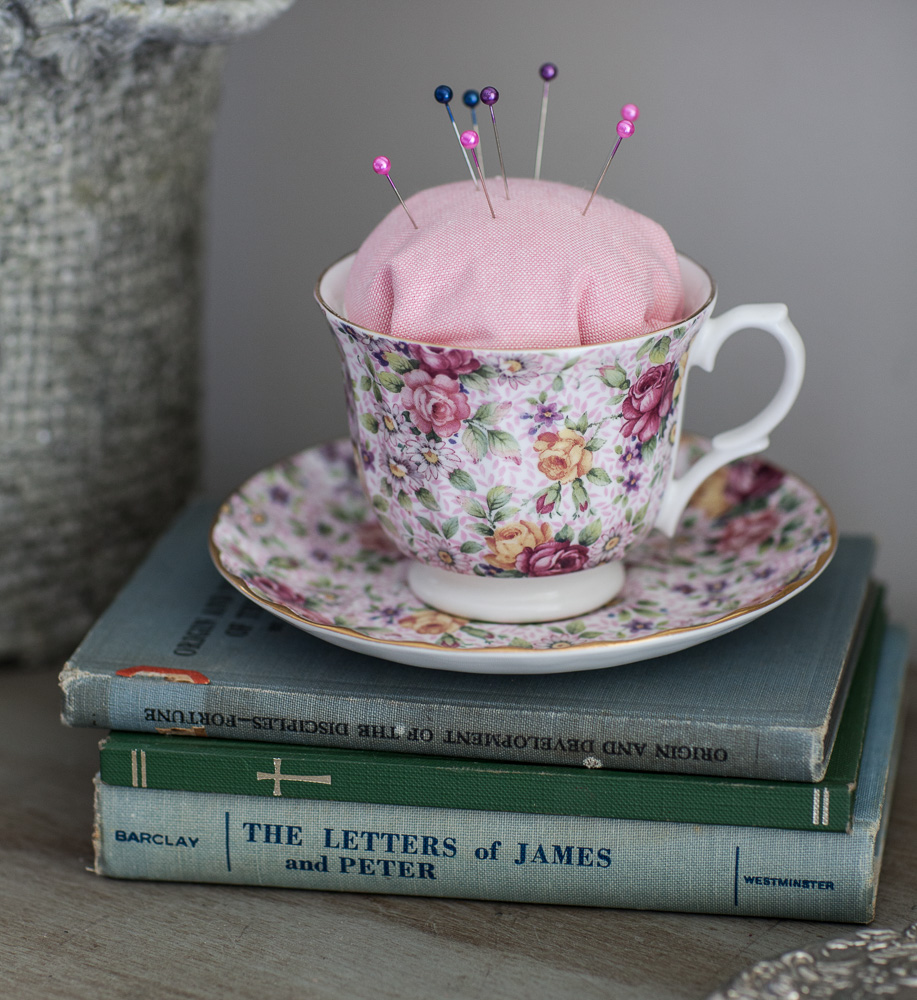 What do you think? Are you going to try it?