I admit it, I have a thing for cake stands. I love this ruffled one below. Readers have been telling me they want inexpensive alternatives to what I do, so this is an easy and fun DIY cake stand. That's right, we are going to make our own.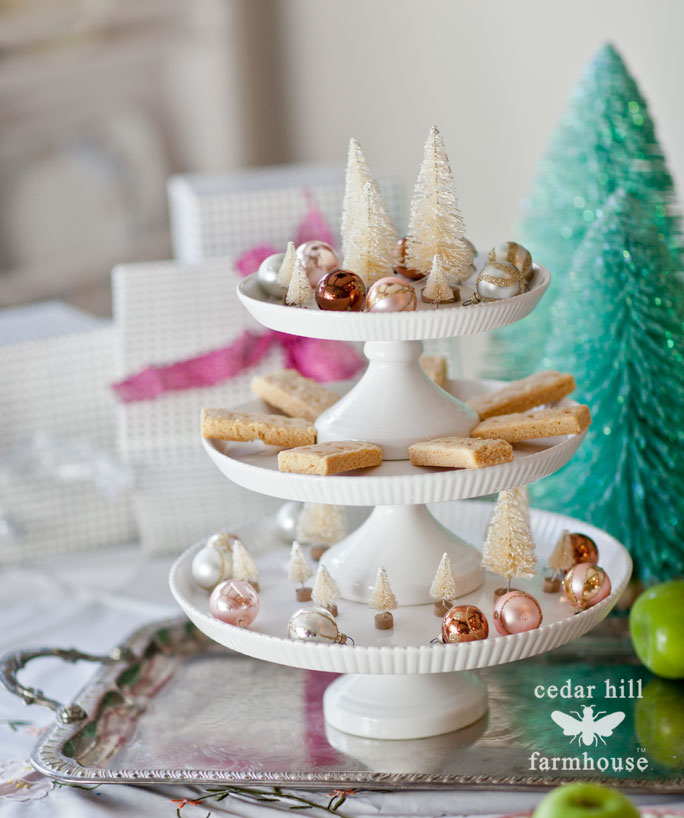 This project is very straight forward and easy. I do want to mention that I would not put food on it after you spray paint it. I doubt the spray paint is food safe. First you need a couple of things before we get started. First a tart pan. Usually they come with a removable bottom, which is fine, but if you can find one without a removable bottom, that's even better. I have a few resources here where you can buy the supplies directly from Amazon with these affiliate links.

You are also going to need a glass candle holder like the one shown above. Usually these are clear glass. You also need glossy spray paint and glue. I ended up using a glue gun because the craft glue didn't hold. Gorilla glue might work.  Karen (in the comments) mentioned using an epoxy glue. Sounds like a great tip! I applied glue to the top of the tart pan, then placed the bottom back on it. Lastly you'll need spray paint in primer, and in a glossy white.
Some glue squished out, so I wiped that off.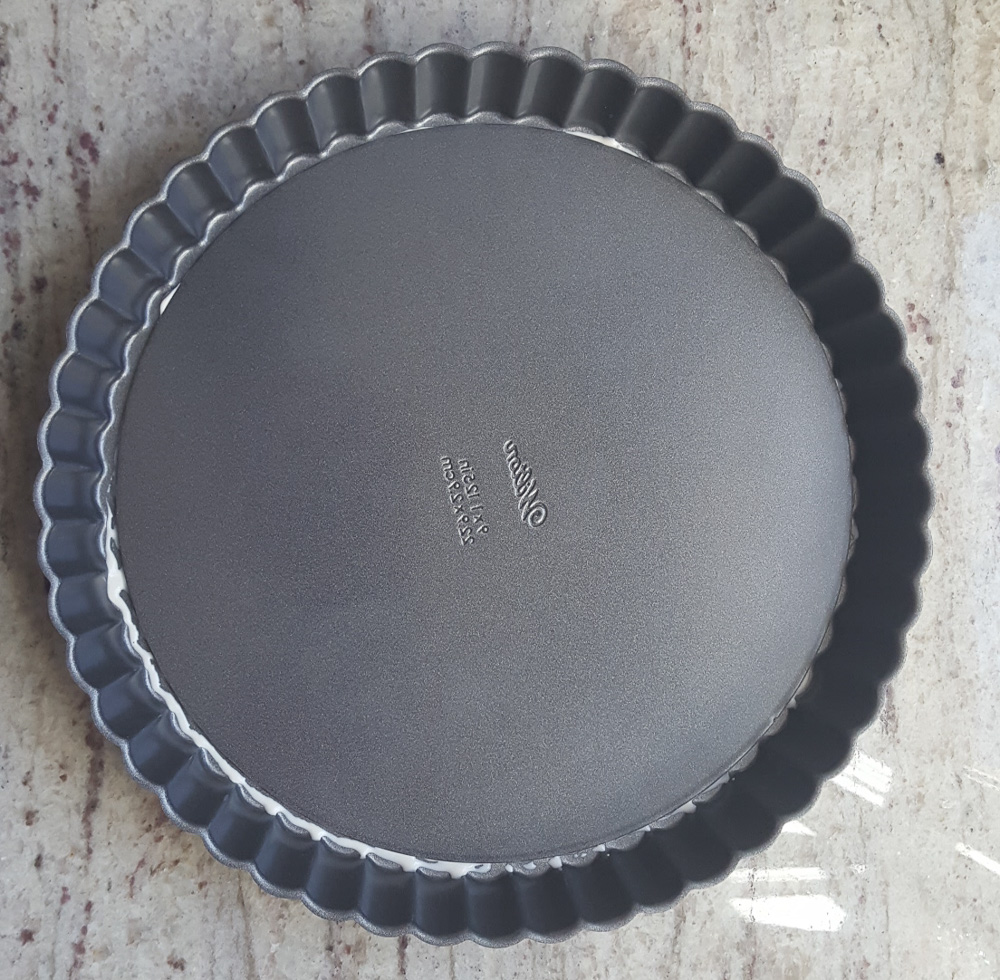 Then I placed some heavy tiles on the pan while I waited for the glue to dry.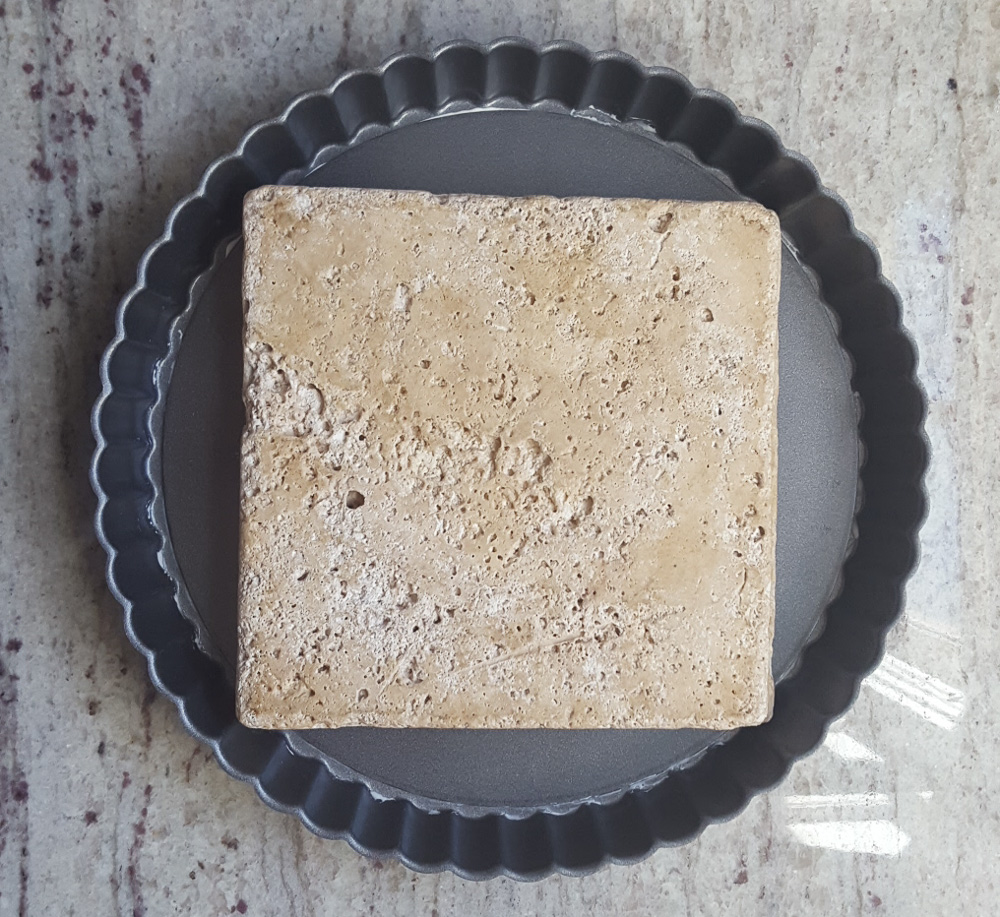 Next I spray painted the glass candlestick holder with glossy spray paint. The paint did not stick well, so be sure to use a coat of primer first!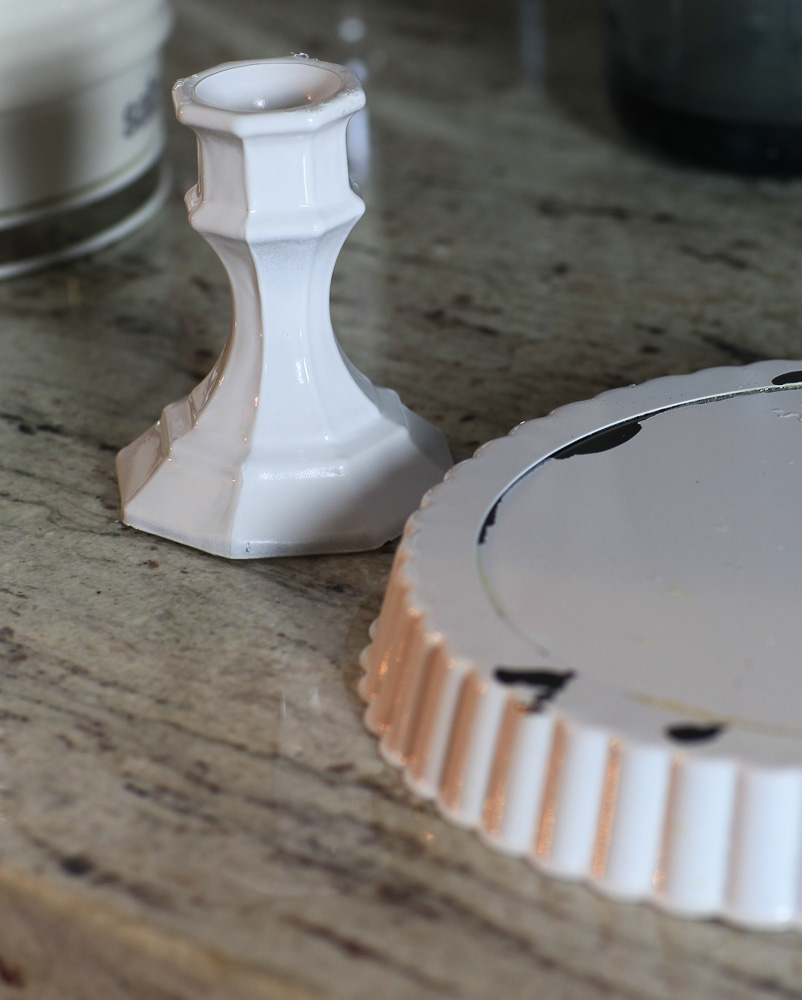 I found my candle holder at the dollar store. After the pan set and the bottom was firmly attached to the sides, I glued the candle holder on the bottom. After that glue dried, I spray painted the entire piece. Ready to see the finished product?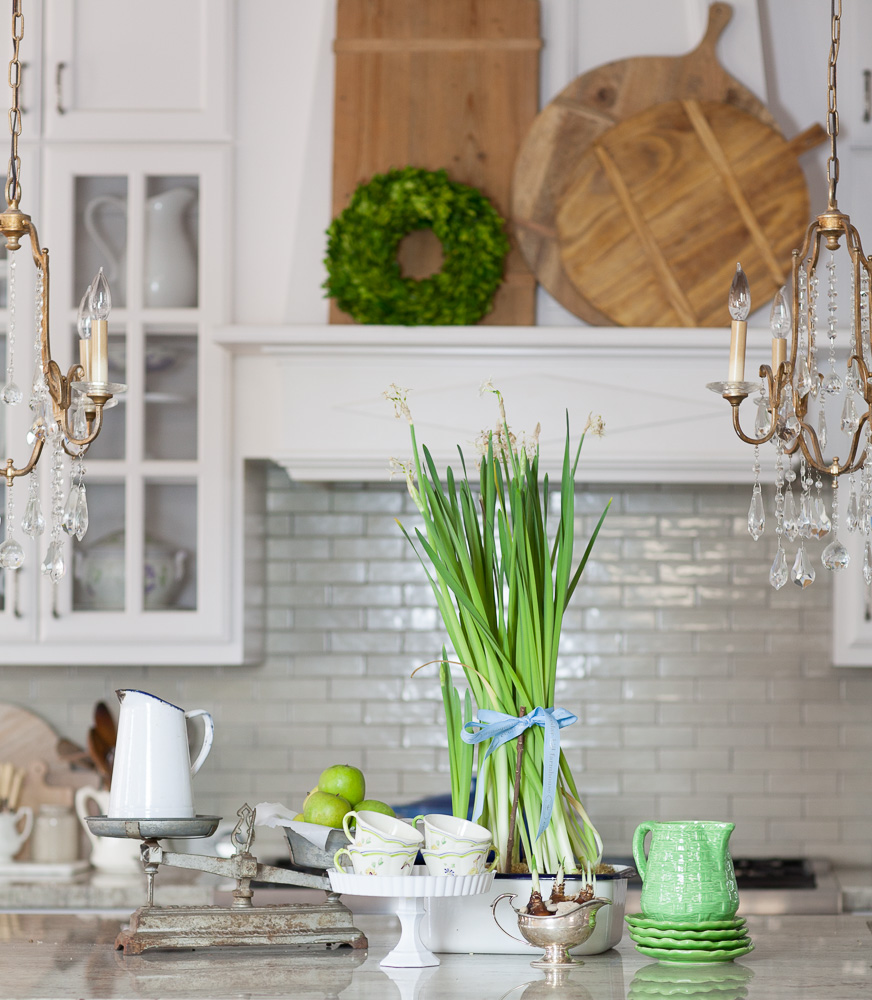 There it is! The tart pan was about $7 and the candlestick holder was $1.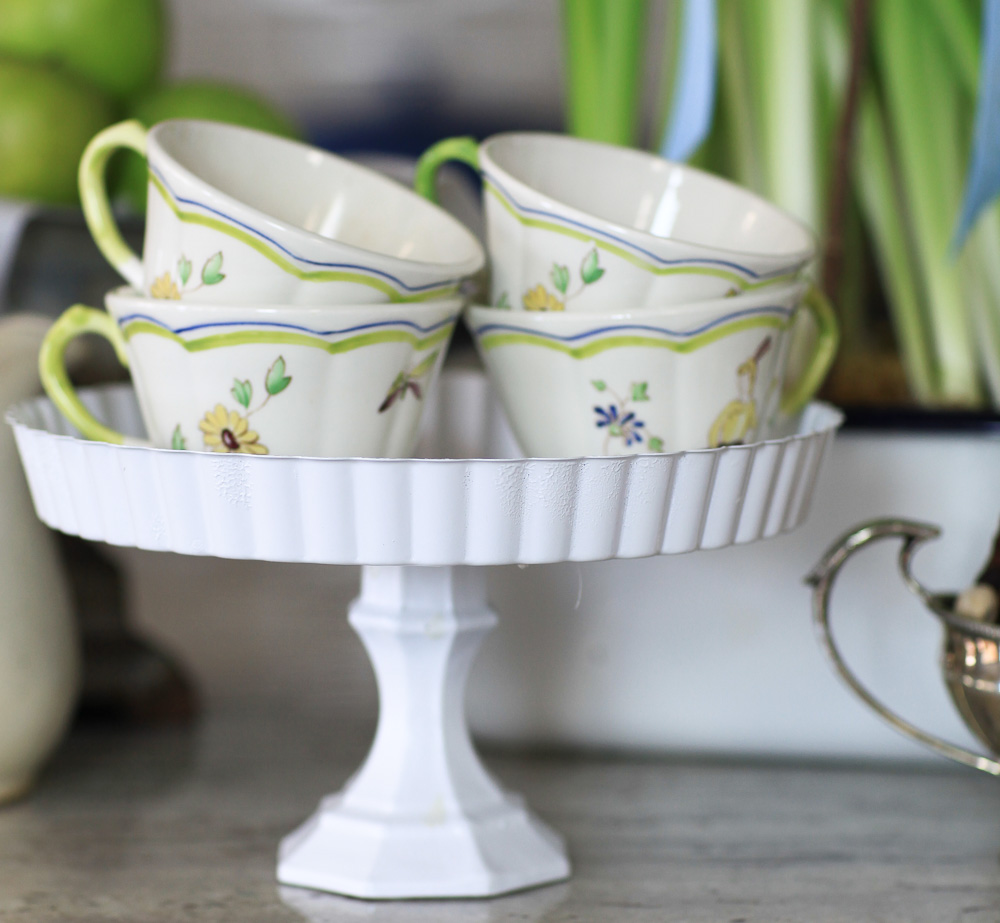 Obviously it used some paint, but there was plenty left over in the can when I was done. So really it was $8 plus some change. I thought it turned out rather well for a non-crafty person if I do say so myself.
Just be sure your glue is holding before you put much on the stand. It's very satisfying making something yourself too. I'm doing an inexpensive DIY each Thursday (until I run out of ideas!)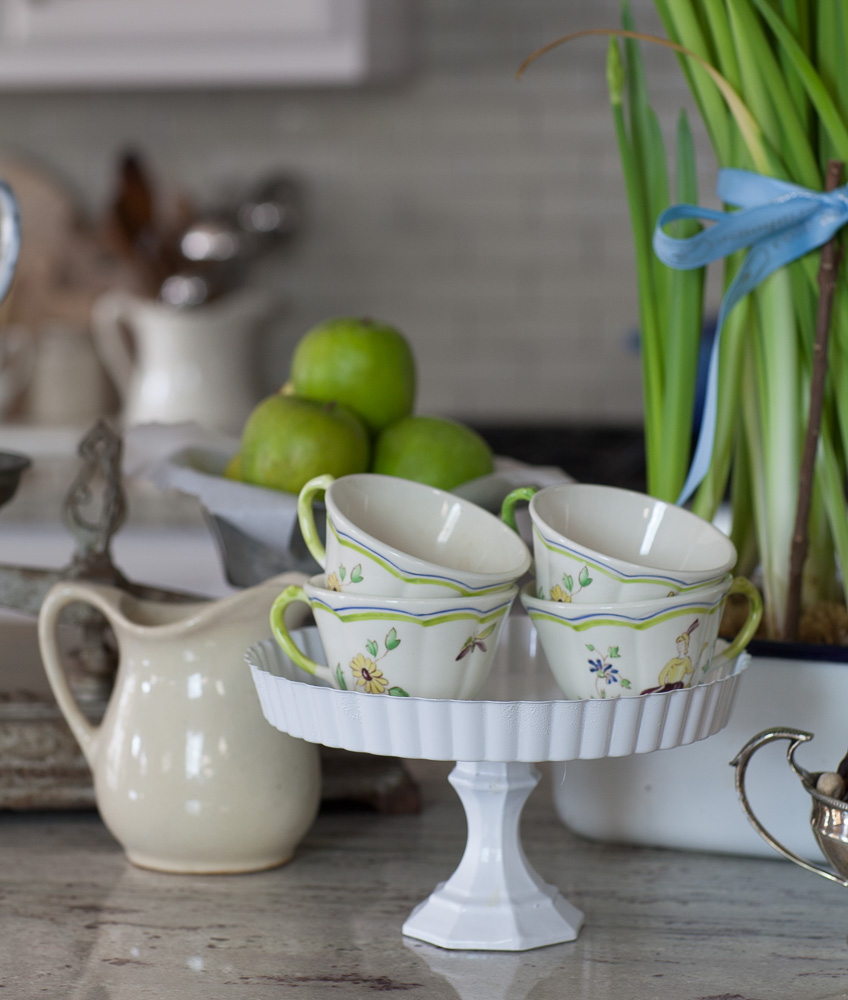 This is part of my DIY Tips and Tricks event. Check out what my friends did today.