I've talked before about how I love to display my mother-in-law's wedding dress.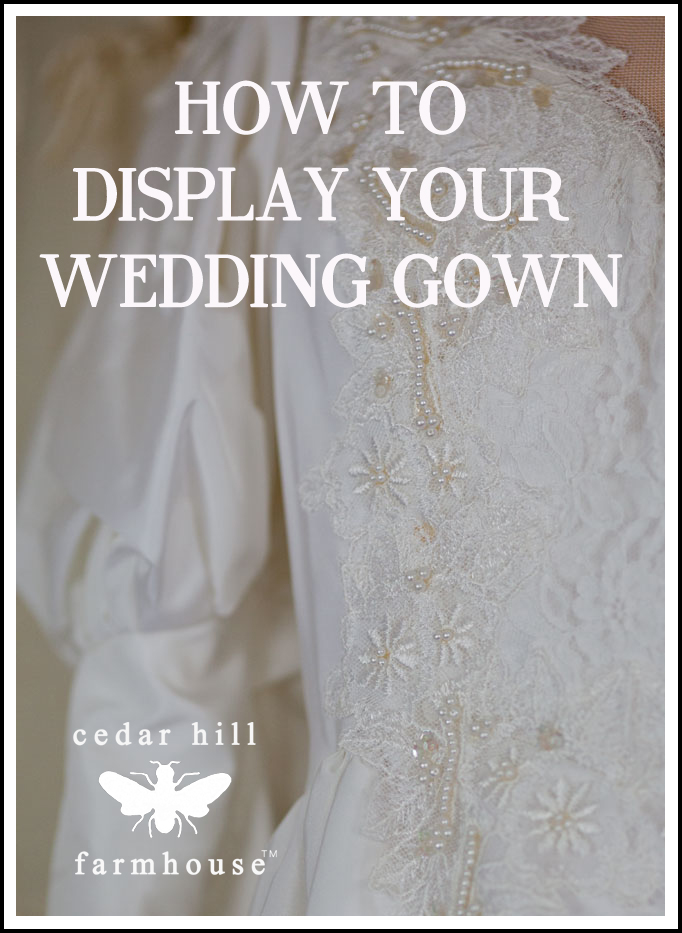 Well then I thought, why not display mine as well?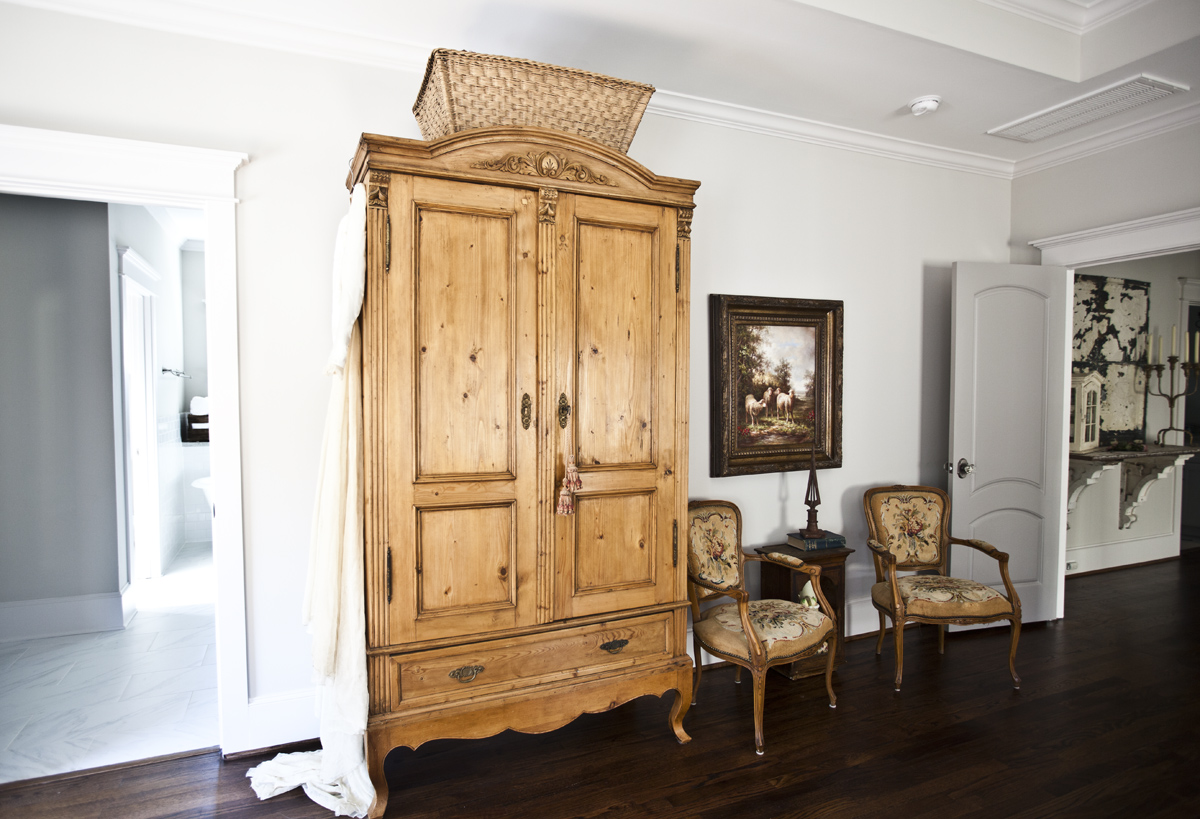 It may not be an antique, but it certainly is vintage.   I got married a little bit after Princess Diana got married. I was still in college. So if the dress reminds you of hers, that's no coincidence.  Two days before our wedding a massive hurricane came straight for Houston. Hurricane Alicia was a direct hit.  Most of the city was without power. The day before the wedding the church said they had no power, and they weren't sure if the wedding could take place. My out-of-town guests had hotel rooms with no water. My parent's house and my in-law's house had no electricity.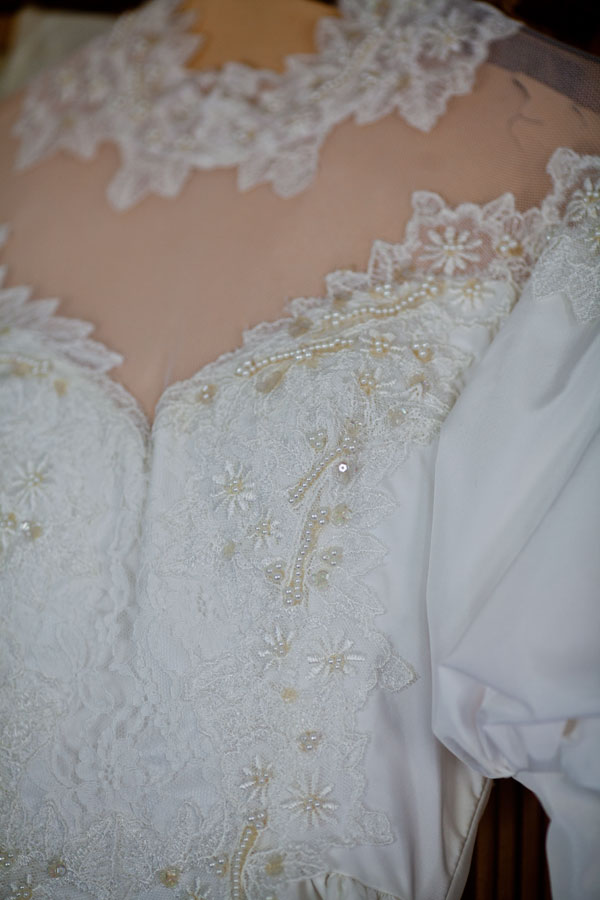 The rehearsal dinner was to take place at my mother-in-law's house. They had no power. Mr. CH and I had just bought our own little house a few weeks before. It was basically empty, since no one was living in it, and we had no money to buy furniture.  Our little house was on the same circuit as a big hospital. That meant it had the power back one, almost immediately. So… the rehearsal dinner was hled out our little house.  We filled it with folding tables and chairs.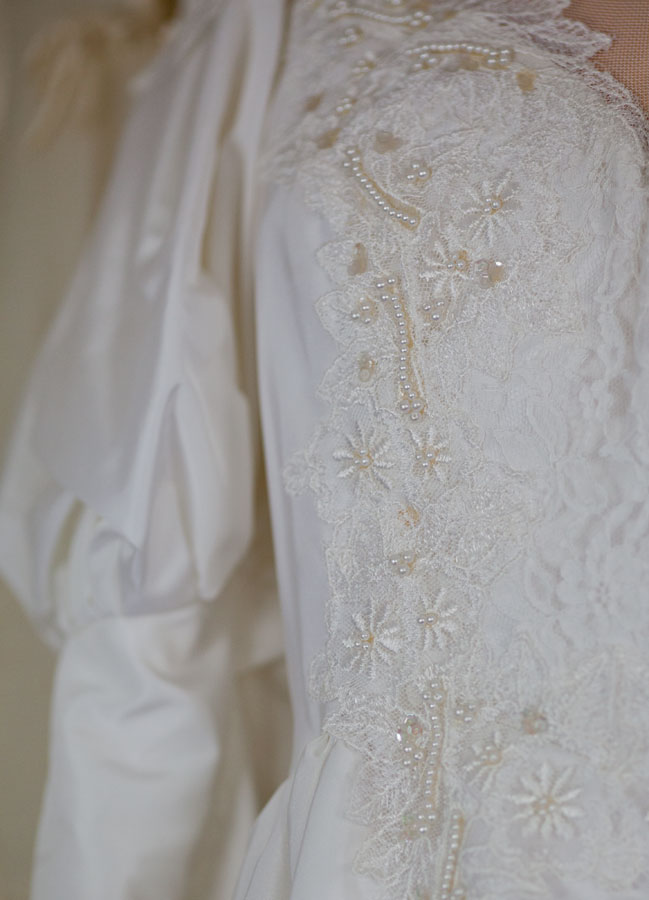 But before the wedding, we had a massive clean up of our new yard. It was covered with massive tree limbs that had fallen from the trees. So the day before my wedding I spent the day hauling tree limbs out of our new yard. I remember my hands were covered with blisters at my rehearsal dinner that night.  The work kept my mind off my wedding which was rapidly falling apart.  We were still waiting on a word about whether the wedding would take place. The paper was full of stories about cancelled wedding plans for that weekend. I told my mom we were leaving on our honeymoon, whether we were married or not. I got a terse look from her. I knew she would make it happen, come hell or high water. Oh wait, we had high water!! (Not a good sign.)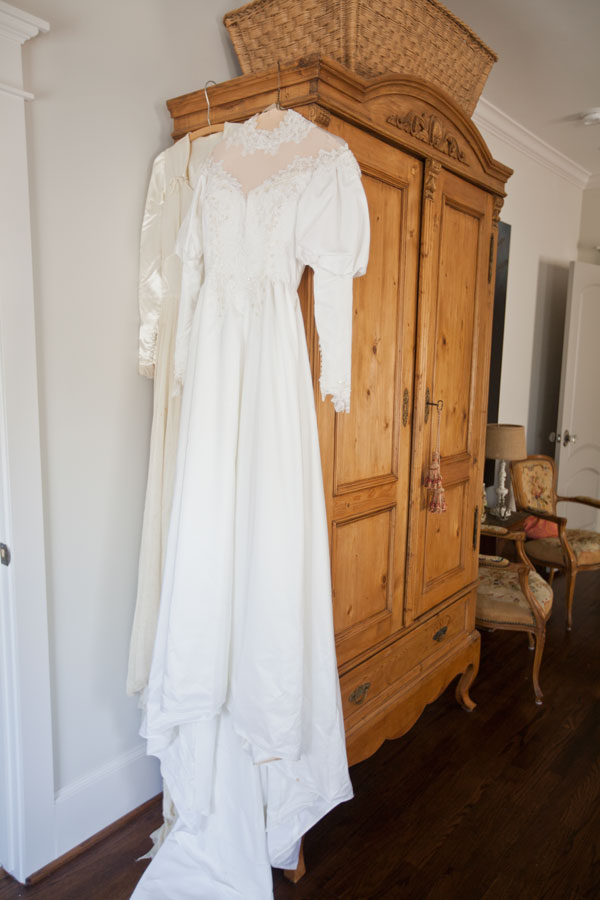 Well the wedding did take place, there was a makeshift reception following the ceremony in the hallway of the church.   The whole ordeal was so stressful, I was never so glad to leave town, as I was the next day when we left for our honeymoon. It wasn't a fantasy trip to the Bahamas. We had spent all our money buying that little house. There was no money left.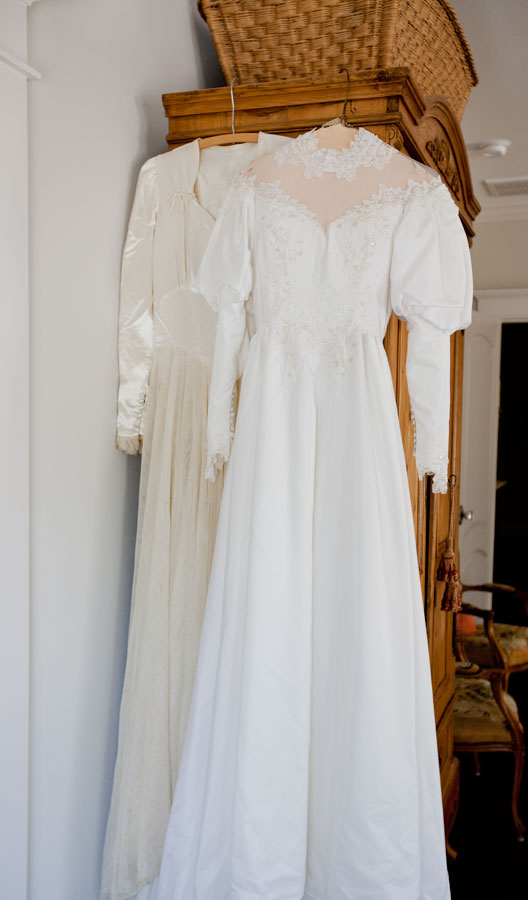 We spent our honeymoon in North Carolina at the family cabin.  Nothing fancy, but we were officially married and finally alone. It's supposed to be good luck if it rains on your wedding. I'm not sure what it means if there's a hurricane.
And so this isn't just my wedding dress. It's a reminder of one of the craziest days of my life.  It reminds me that even if everything is falling apart, God is in control, and it's all going to work out… somehow.  Things might not happen exactly the way you want them to, but you'll make it.
Note: If you are concerned about preserving your gown, seek professional advice. I would not place it where direct sunlight will hit it or where heat will blow on it. If you are concerned, I would not display it for long periods of time.  When stored, be sure to use acid-free containers. I am not an expert on the preservation of material.