Industrial style is so hot right now, and that includes these old beat up vintage ladders.  I recently bought one and just leaned it again the wall, and thought it looked a bit lonely. Even though it looked a bit empty, I still like the ladder by itself. It has a sculptural or architectural feel to it.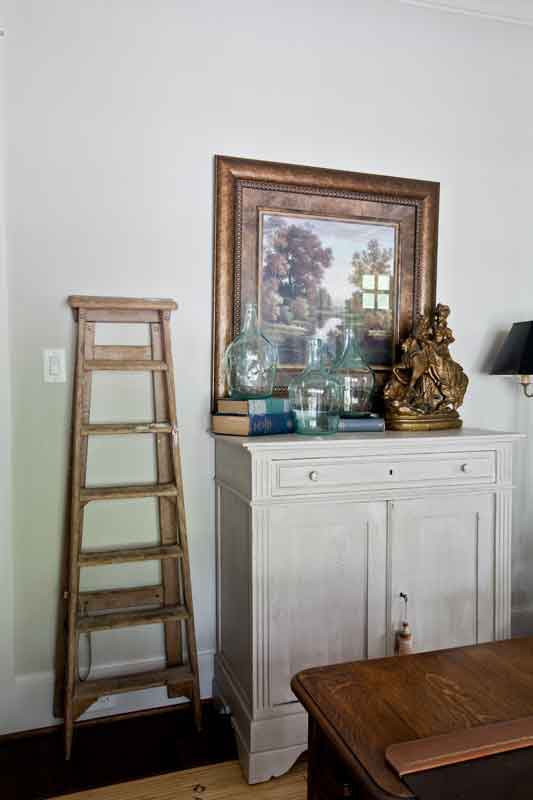 I ened up moving the ladder to the guest quarters, and added these colorful towels to the vintage ladder.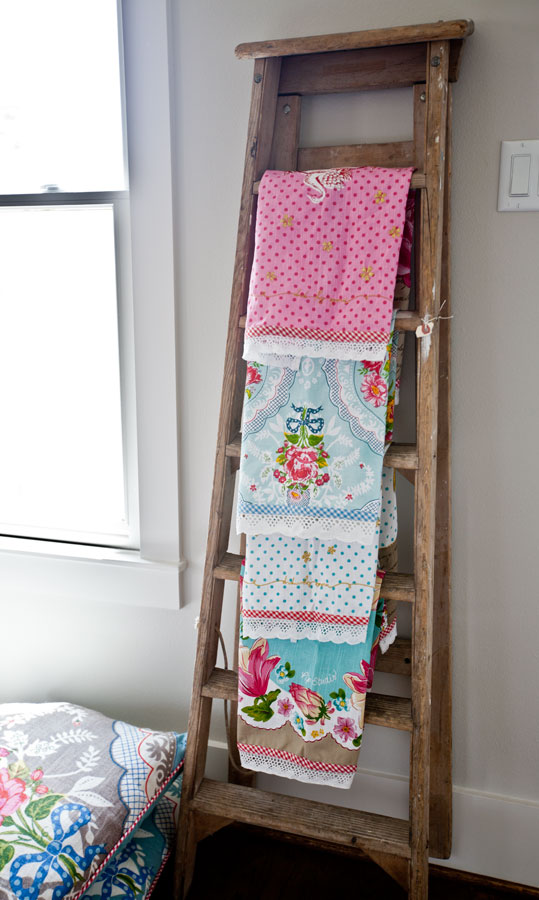 I'm loving the look.  Of course you could put all kinds of things on the vintage ladder —- blankets, bath towels, vintage linens, pillow cases, table cloths, throws, really anything that would fit. You can see the writing on this side of the ladder.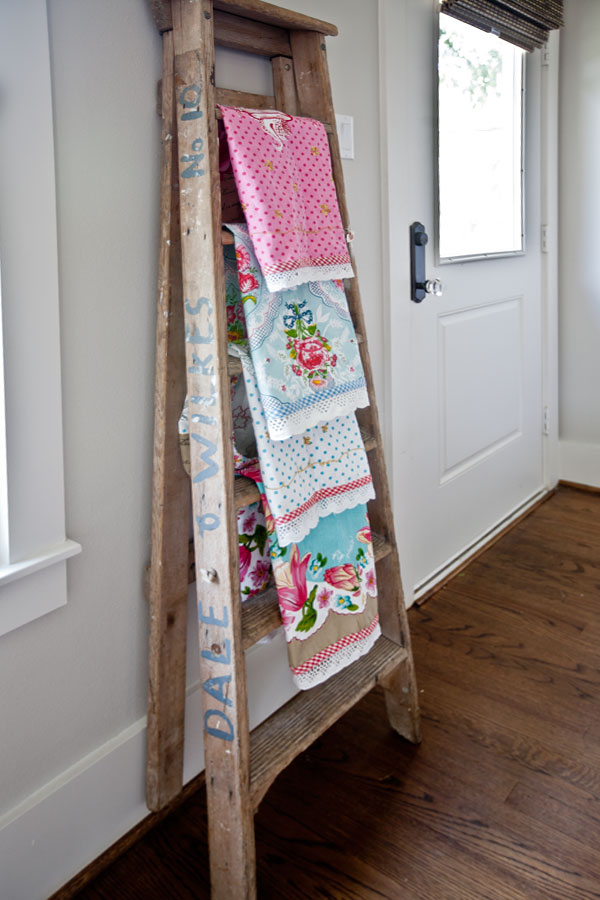 It's such a great display piece.  Of course you'll want to clean it before you use it. (Well I haven't yet, but I will…someday)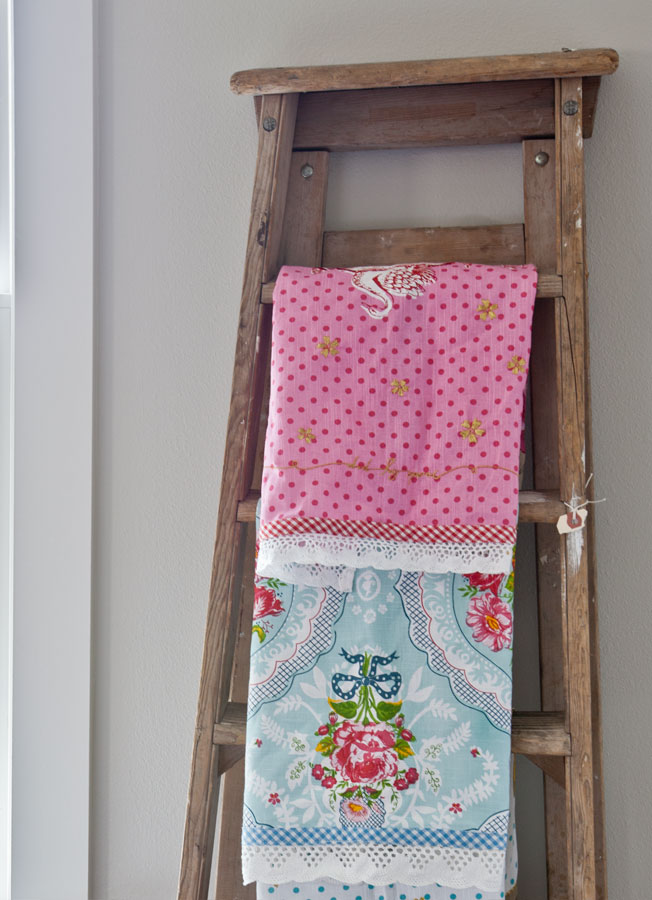 So where do you get vintage ladders?  Try flea markets, or junk shops. I found mine at an antique store. They also have them at the Round Top Antique show.
What do you use your ladders in decor?
Linens courtesy of my partner, Heritage Lace.
I may try some other linens on the ladder to change out the look from time to time.
I would love to see you over at Bali Blinds Blog today. I'm talking about why photographing your rooms will make you a better decorator. BALI BLINDS BLOG