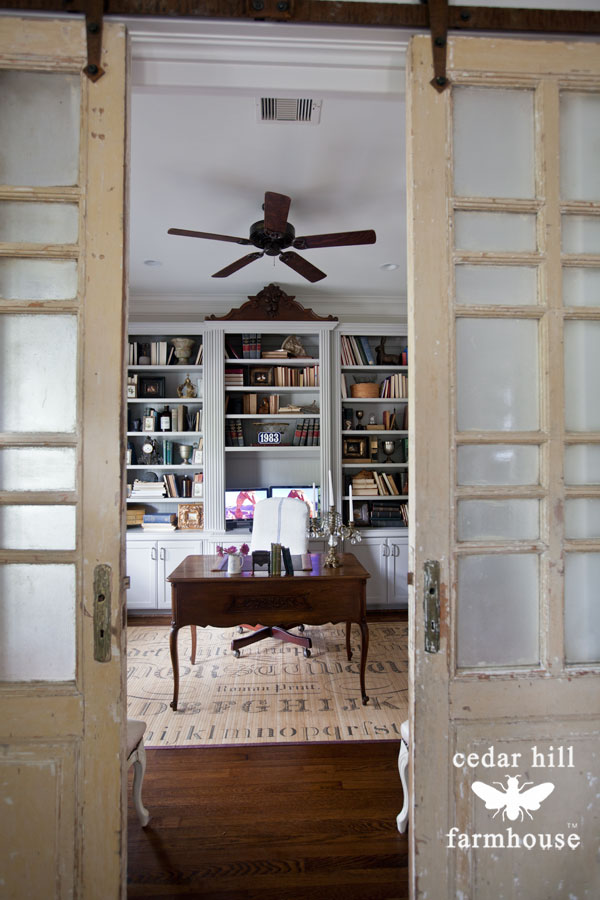 This is my study. Why don't you come on it, and have a seat? Would you like a cup of tea?
Here are 5 things I added to this room to add simple elegance. Are you ready?
1. Old Bottles
These are very old and wavy, and I recommend very old bottles, but even new bottles can look very nice. You don't need to put anything in them, just let them shine in their simple way. I found these at Round Top, but you can probably find some at a junk shop or even on eBay.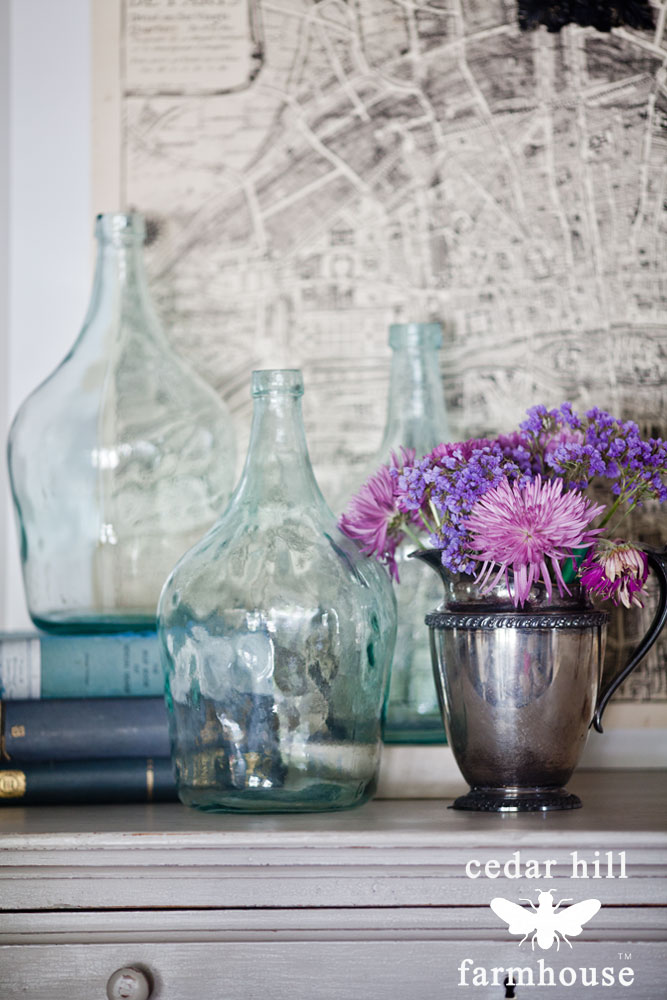 2. a Candelabra
This will probably be the hardest thing to find on this list. I found this one for $20 at the thrift store. Seriously. Again if you don't have a resale shop nearby, try eBay.
They have an incredible selection.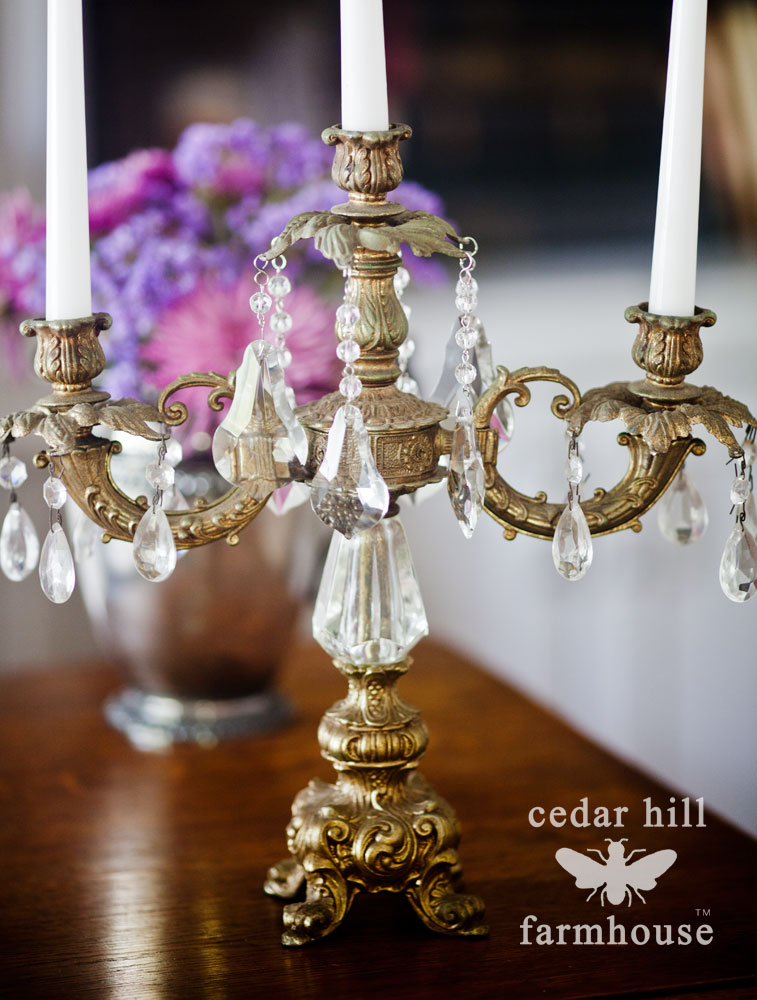 See what I mean?  It looks so elegant on my desk. Of course I don't' actually use it, but I could.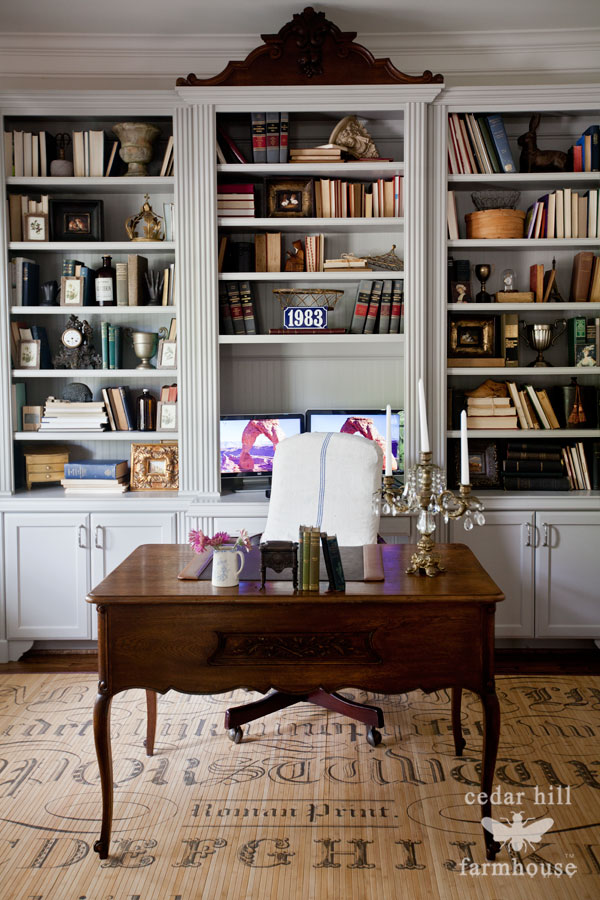 3. An old map.
This one is a brand new copy of a very, very old map of Paris. I found it online. When it arrives, I took it to a framing shop to get it mounted so I could frame it without glass or just use it like it is unframed.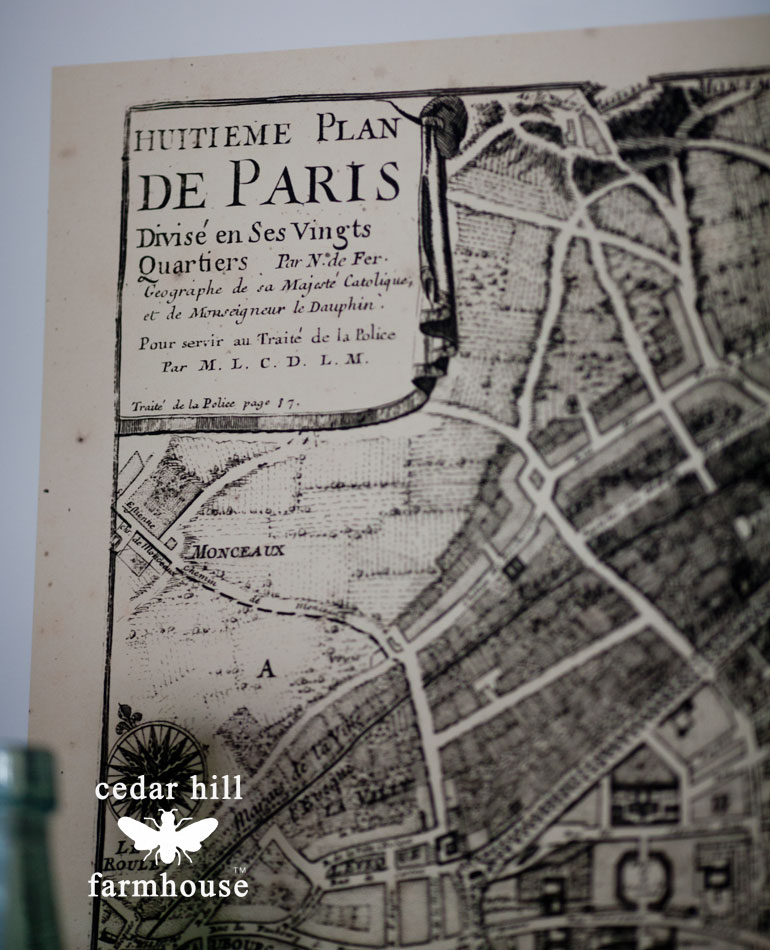 4. Silver pitcher
I have several and seriously you NEED at least one. The 'ill-informed' are getting rid of them, so they are easily found in resale shops, consignment stores, and for sure on eBay.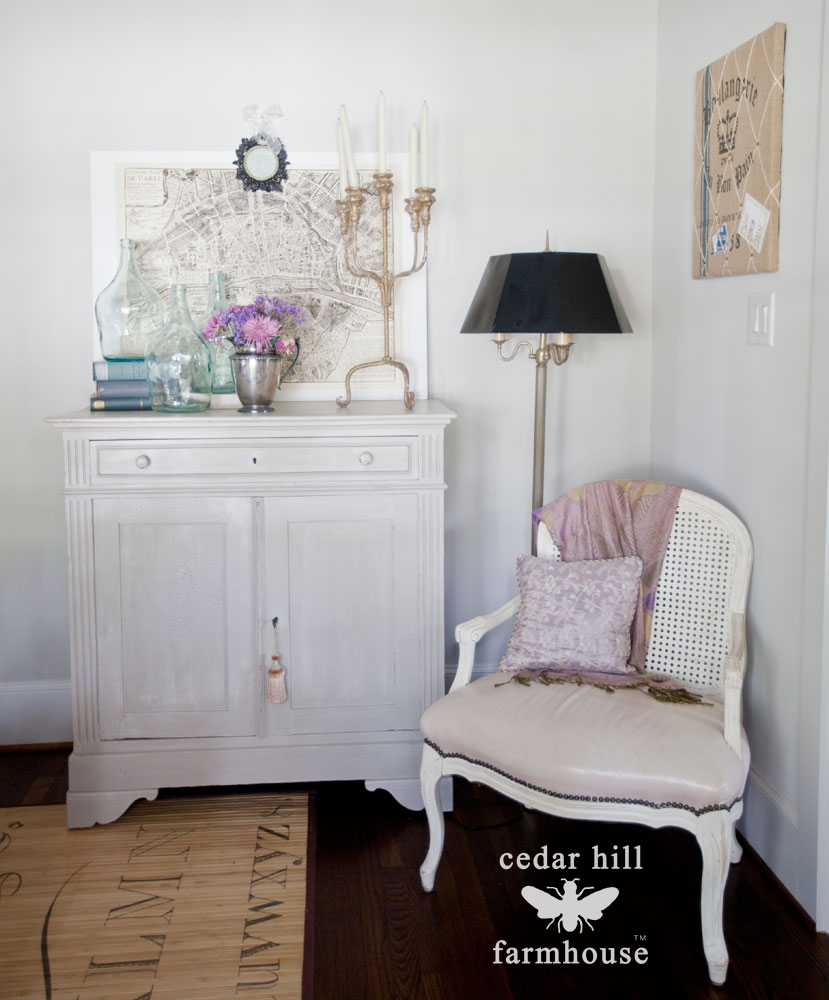 5. Vintage books
This is another MUST HAVE! If you cannot find vintage books, then try using newer books, and covering them in white or parchment paper. They just look so inviting and cozy. And I think they kinda make you look smart too. I keep a lot of them, so I look super smart. Well maybe not, but I still love my vintage books.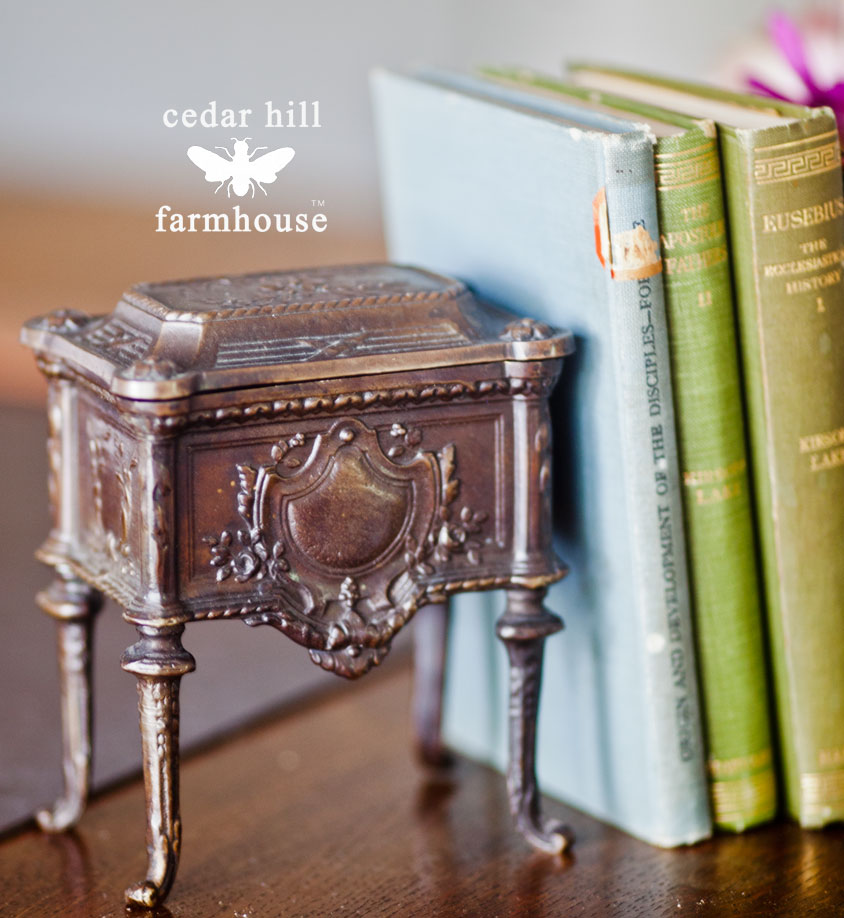 The bookcase is full of vintage books.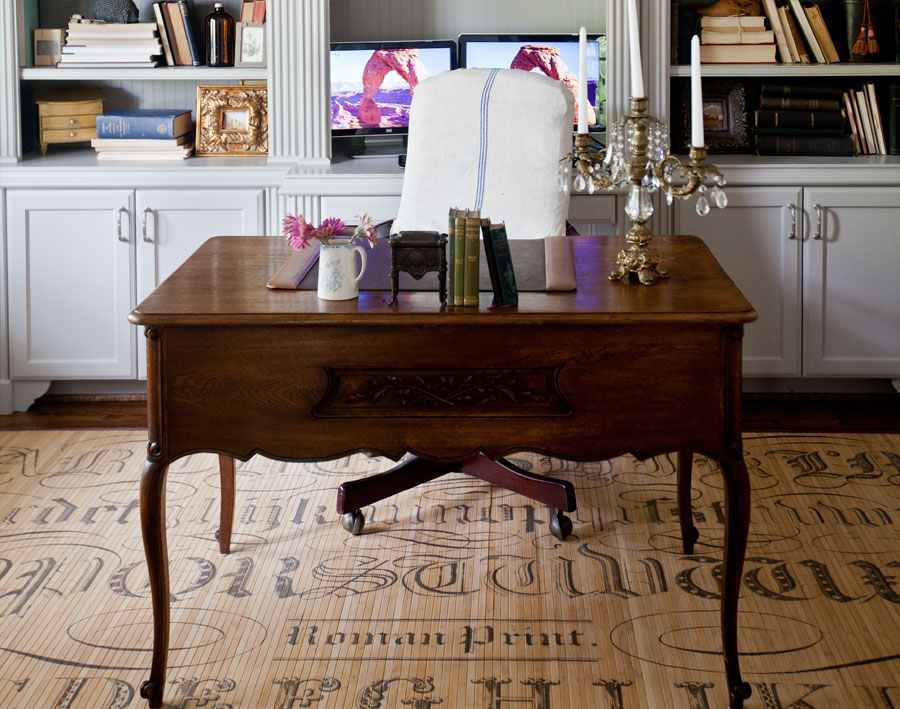 And I just want to point out that most of these items are vintage not new.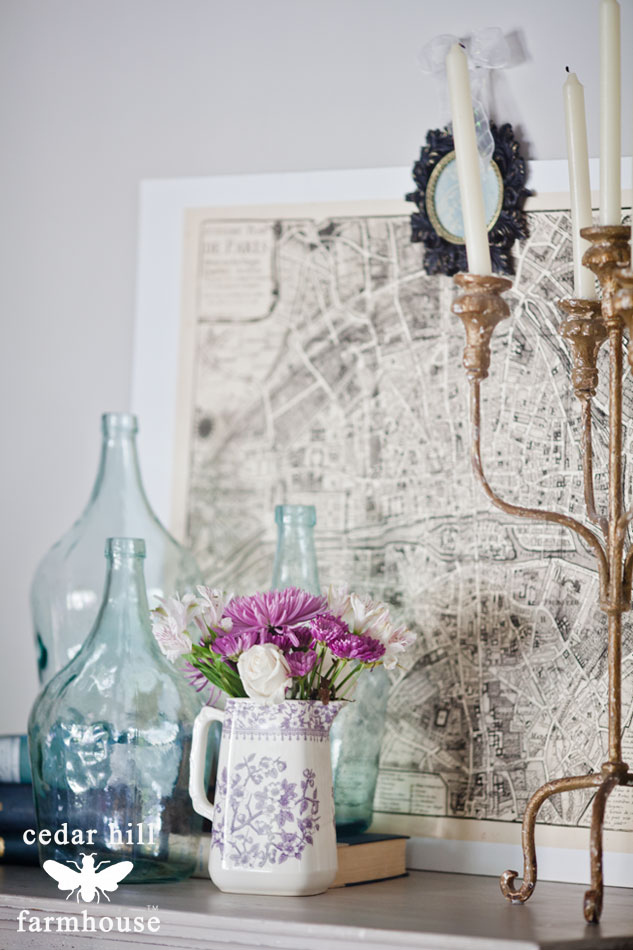 And what's with this little frame you ask? It keeps my map in place so it the wind comes in the front door, my map doesn't go flying. And that's where the nail was for the artwork that was in here. Why do I tell all of my secrets. I really need to work on that.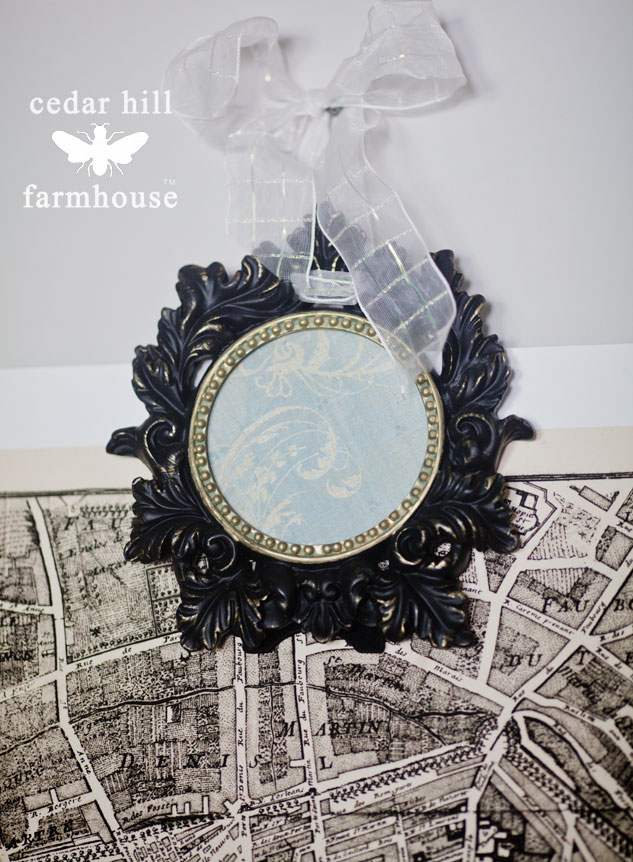 Just one last thing. I want to give a shout out to my daughter Evie, since it's her birthday today. She has grown up into such a lovely person on the inside and the outside.
When they are young, you have images of what your children will be like when they grow up. I really had no idea what Evie would be like when she grew up. Evie was headstrong and had her own ideas that didn't always agree with mine. Some days she had me laughing so hard, while others had me wanting to pull all of my hair out. I was in what I referred to as a 'mom sandwich' because she is so much like my mom.  And today she is unpredictable, full of life, musical, creative, bubbly, enthusiastic, engaging, hardworking, and a beautiful. She is unique and I'm proud to be her mom. LOVE YOU, GIRL!!