Today is Memorial Day and it's a time to celebrate those that have given the ultimate sacrifice for our freedom. My uncle served in Korea, and never made it home. He never saw his son who was born after his death. We salute the members of the armed forces who served and gave their lives. I know this blog is about decorating, but wanted to mention that first today.
Independence Day is fast approaching and I thought it would be great to talk about decorating in a patriotic style for the Fourth of July. I know many of you LOVE seasonal decorating and I'm honestly fairly new to it. I didn't used to decorate differently each season, but hanging out with Yvonne of Stone Gable and Kelly of My Soulful Home has really influenced me.
I also thought it was a lot of work to come up with the seasonal decorating ideas, and then I realized it was as easy as adding a few pillows here and there. That I can do!
I know that we need to honor our country when decorating for Independence Day and be respectful of the flag.
This first pillow resembles a flag but it is NOT made from a flag.  It isn't made from flag material either. I mention this because we are aware that it is disrespectful to cut up a flag to make a pillow, and I didn't want anyone to think we did that.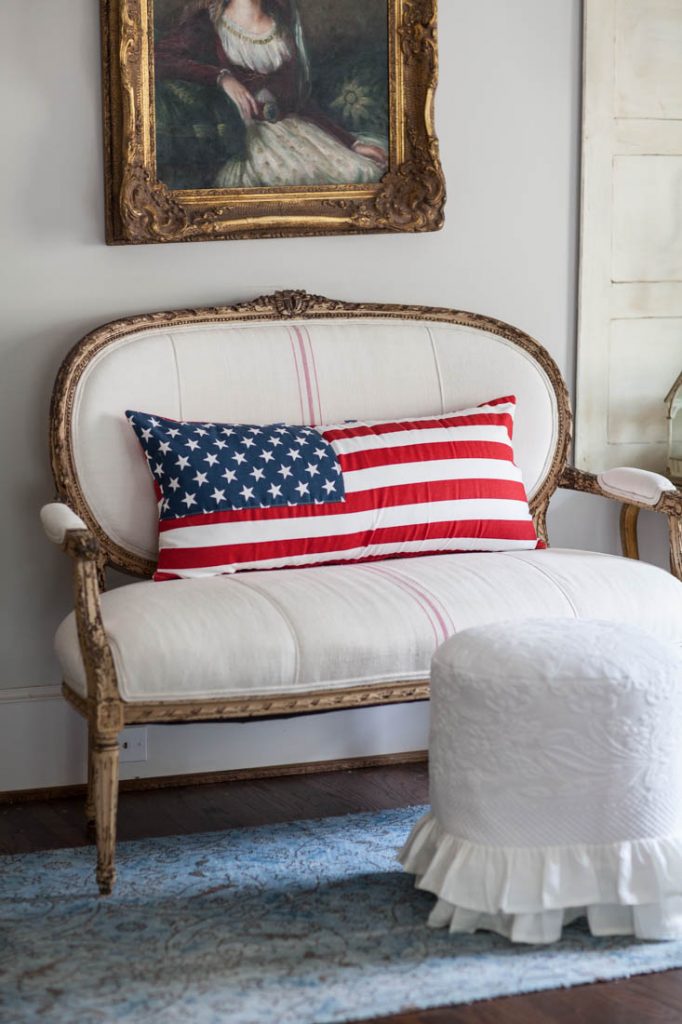 We also created a pillow with stars on one side and stripes on the other. With the three of them, it reminds me of a flag, or you can turn all of them the same direction. Like the previous pillow, these are not made from a flag.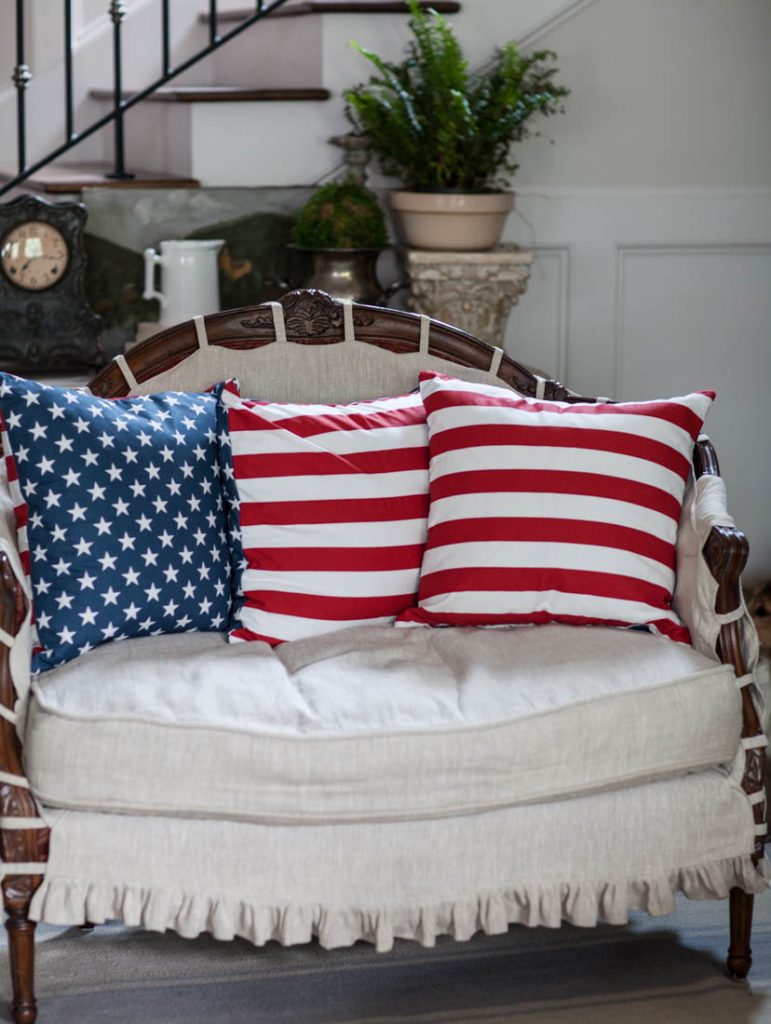 You can position these pillows however you like, and turn them either way.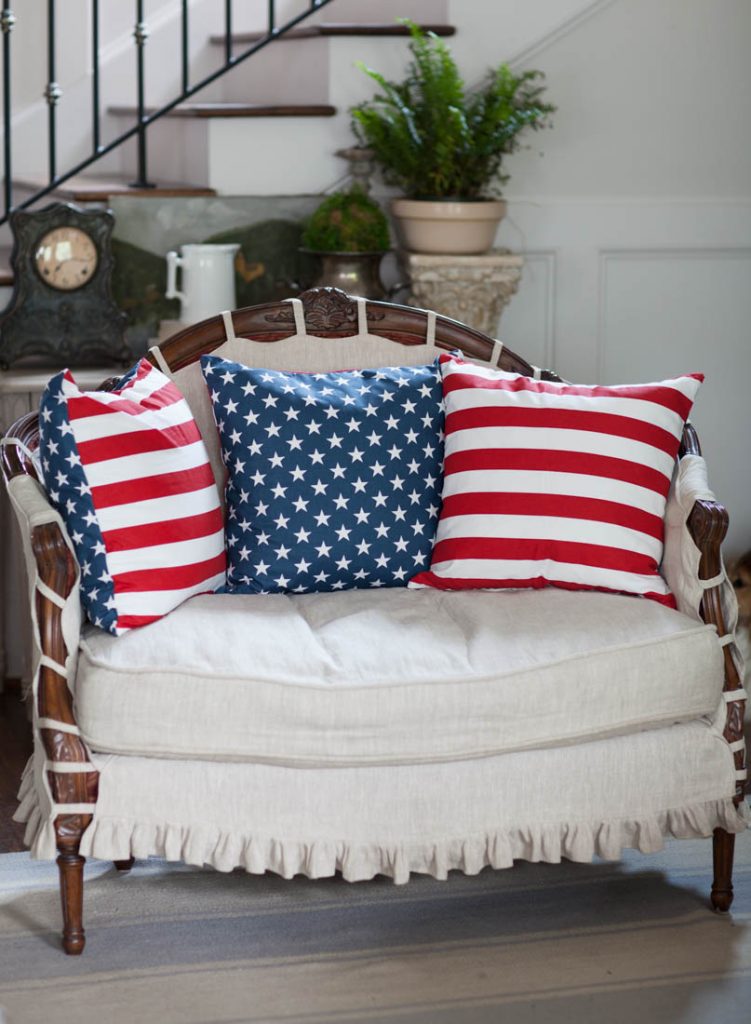 Below I paired an America pillow with two French script pillows. Since the French were our allies during the American Revolution, I thought this was a fitting combination.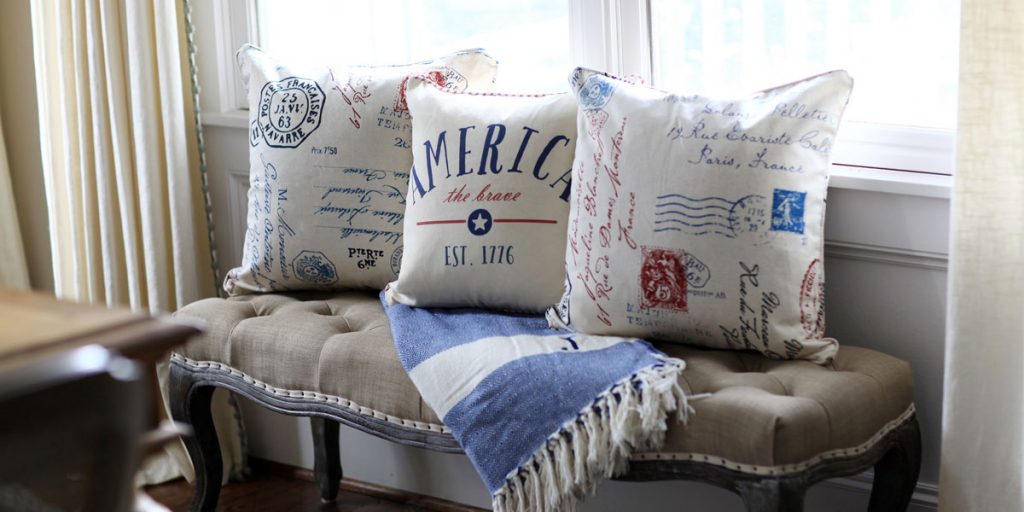 Lastly I thought this pillow added some patriotic spirit in a subtle way.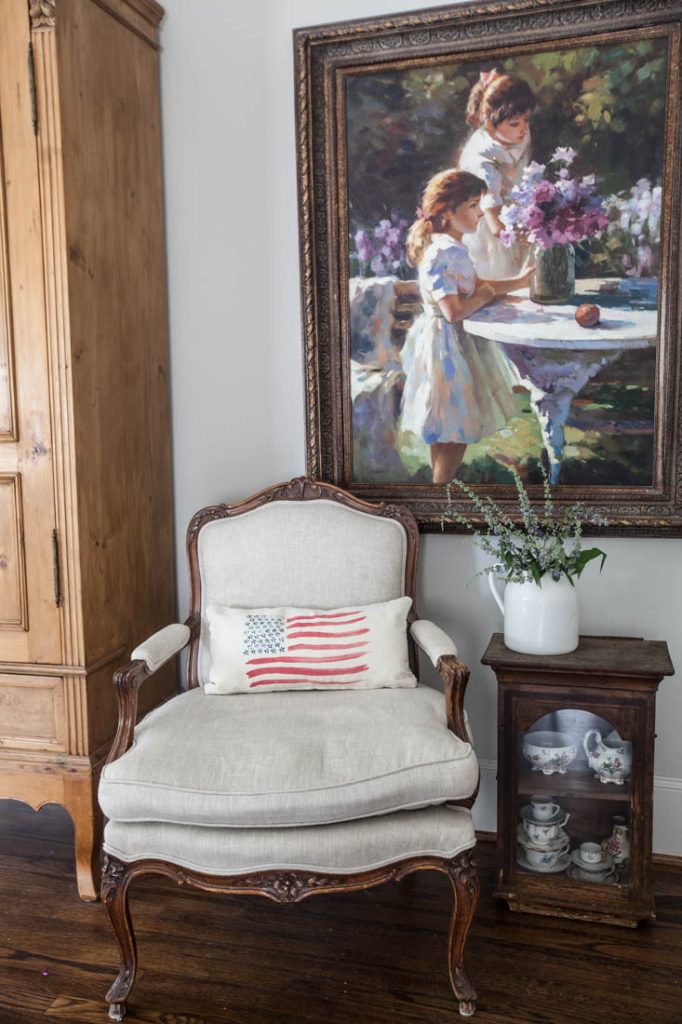 These pillows are no longer available.