Decorating Ideas for Your Kitchen
I have been asked for kitchen decorating ideas, so I thought I would throw some ideas out there for your kitchen.
I've mentioned bread boards before, but it bears repeating. They look great in the kitchen! I found mine mostly at Round Top, but they are becoming mainstream, so they are probably pretty easy to find these days. I typically use antique boards, but the reproduction boards are often lovely.
The other thing I use are white dishes from places like Home Goods. If you have cabinets with glass doors, try using white dishes in those cabinets. It's a clean, simple, classic look.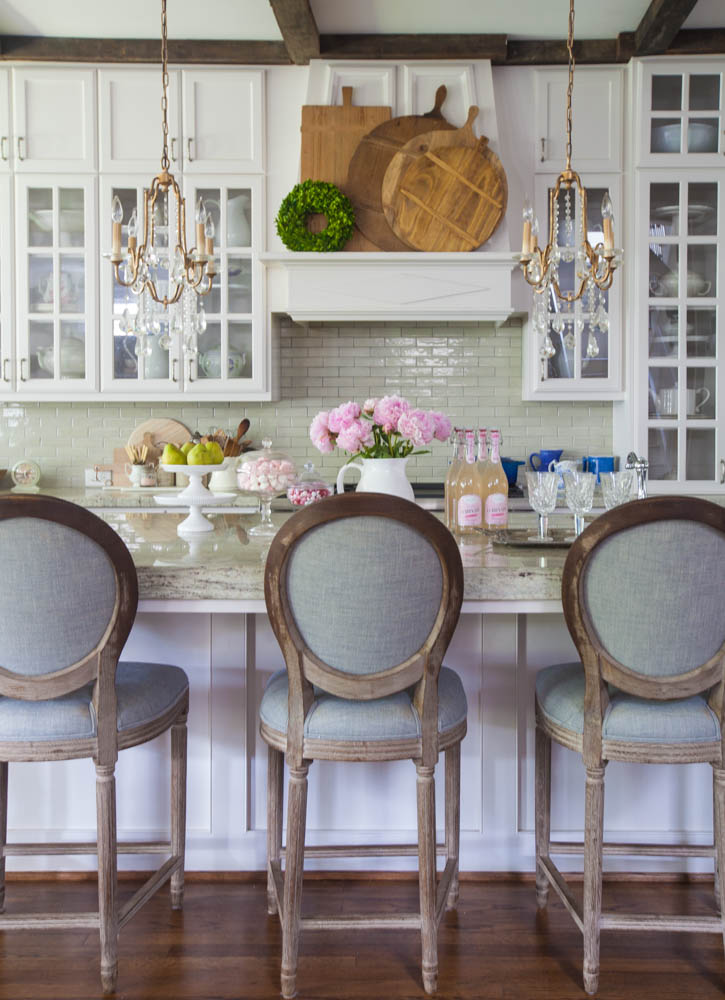 If you have an island, try changing out pendant lights for crystal chandeliers. They are Feiss (I think).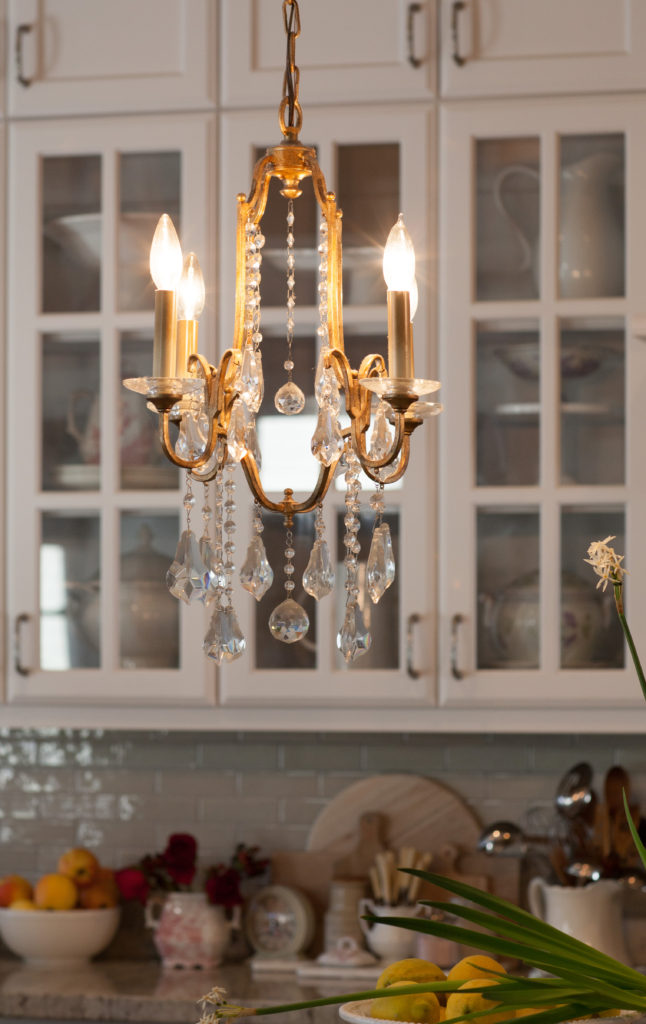 Today is Weds, so it's time for a brand new podcast episode.
DECORATING TIPS AND TRICKS EPISODE 68
ADDING INDUSTRIAL STYLE
The countertop is white river granite. The backsplash tile is Walker Zanger Gramercy Park in Wedgewood. The counter stools are Restoration Hardware. Try using an old pitcher to hold your cooking utensils.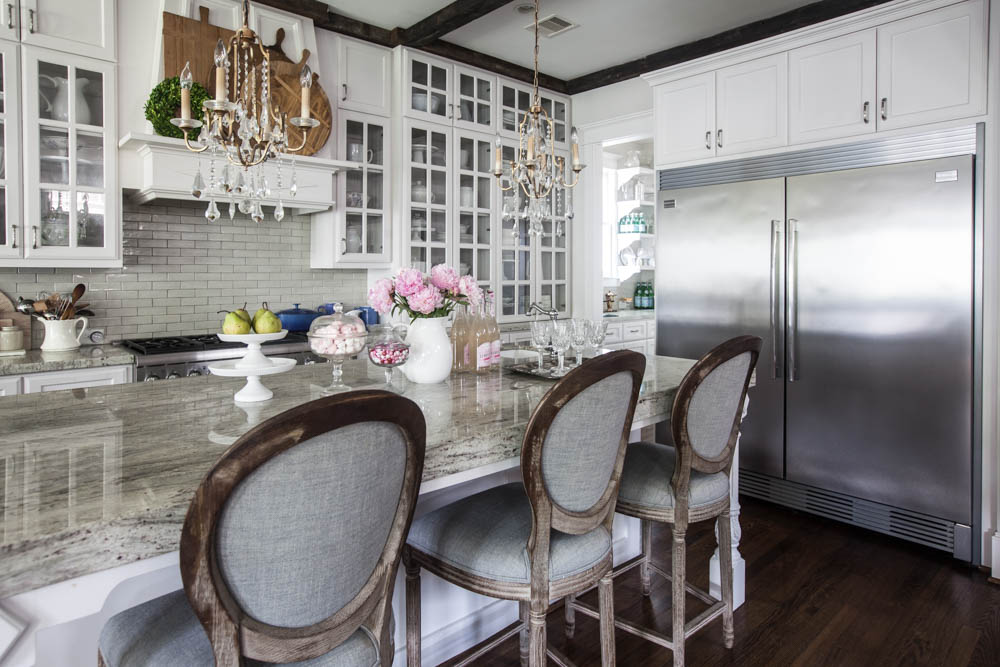 The sink is a farmhouse sink, and yes I love it! It sometimes needs cleaning with bleach, but that's not that much work. The stove and dishwasher are Thermador. I want to point out that you don't need a lot of stuff on the counter top for decor. A few bowls of fruit, and a pitcher filled with wood spoons are about all I have on mine. I prefer only the bare minimum.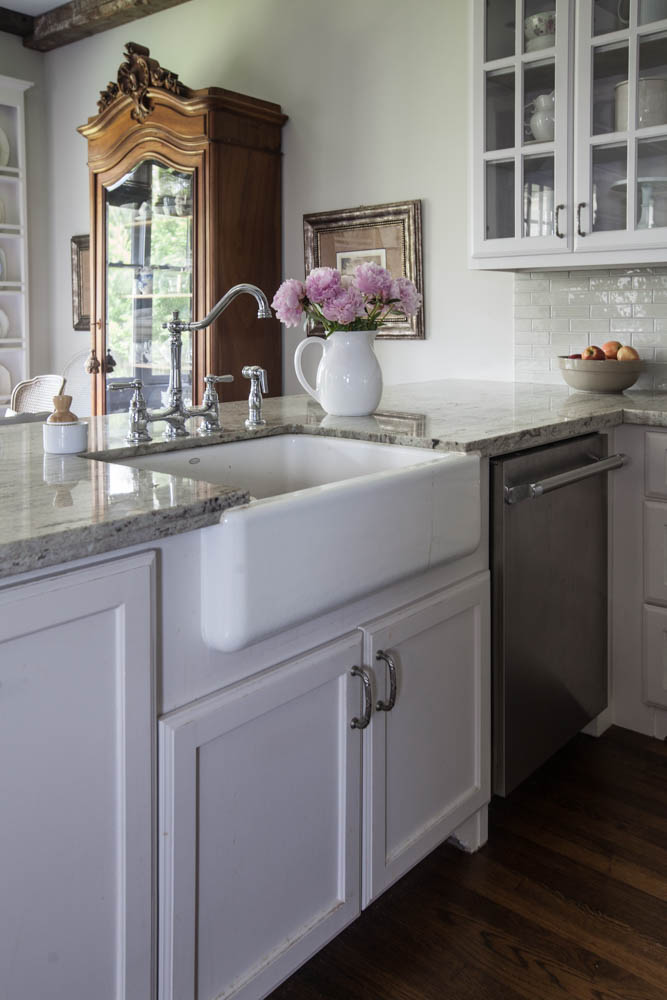 Here is a view I don't think I have shown before. This is the view from the kitchen toward the breakfast room and outside. As you can see, the sun really streams in during the day. I love using dishes in decor, so decorating with plates is a great idea.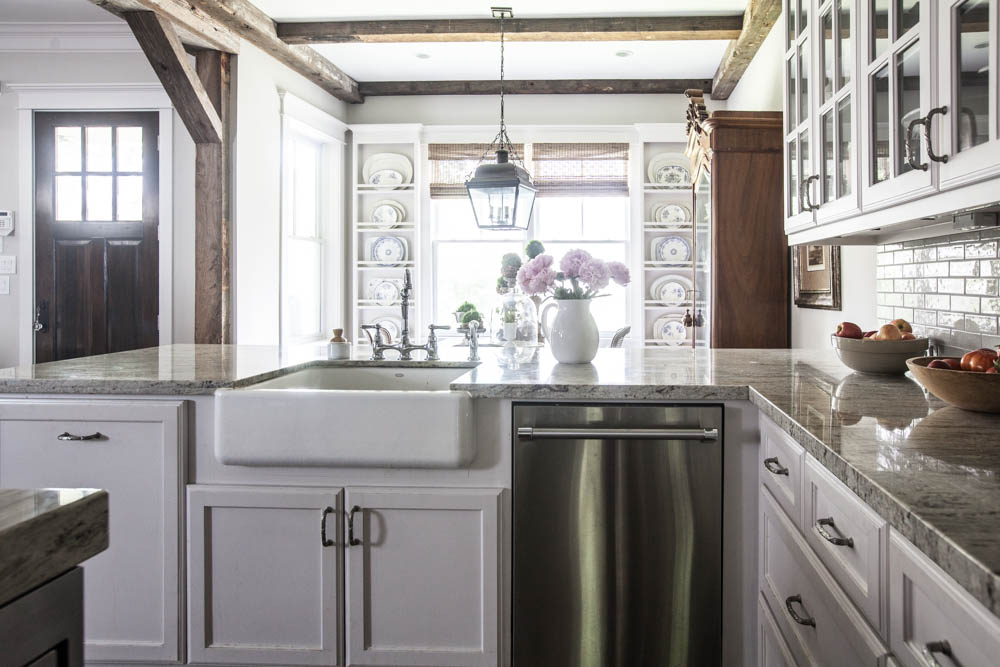 I had my carpenter add these plate racks, but you can hang the plates directly on the wall.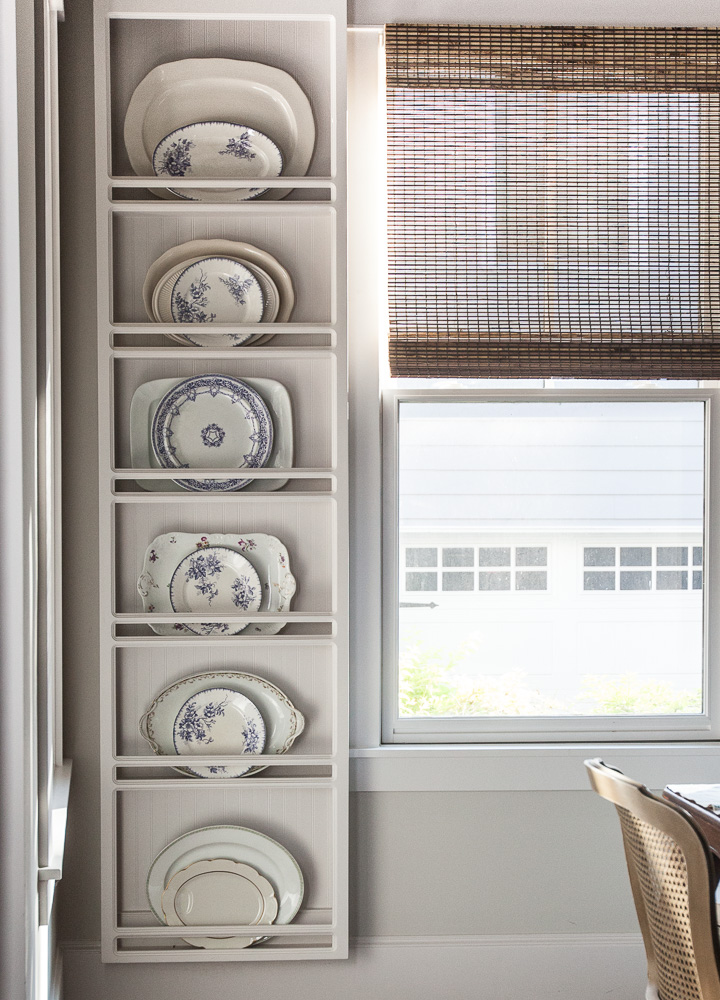 Instead of a china cabinet, I used an old armoire. I removed the silvering from the mirrored door, so that we were left with a glass door. Then we added shelving for the dishes. The light is from Ballard Designs, but has been discontinued, so there's no link to include.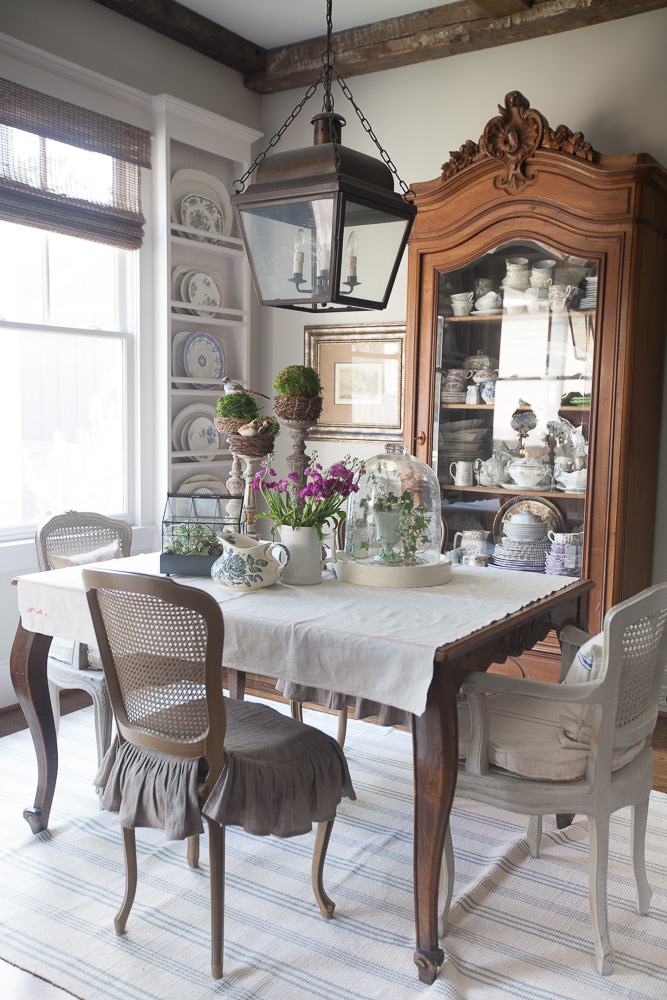 I would love to hear your kitchen decorating tips.