If you've seen my daughter's room before then you know I'm making changes at a snail's pace. I'm doing one thing at a time, slowly because I have a lot of other things going on in my life. I'd love to get it all done in one weekend, but so far, that just isn't happening. One daughter just graduated, and the other one just moved out. We took a celebratory trip to Austin, and my mom came for a visit. I've also been spending a lot of time trying to eat more healthy and working out 4 days a week. I'm also trying to get to bed much earlier. In a word, I'm trying to take better care of myself. I don't have any major health issues, and I want to keep it that way.  I am also trying to live very intentionally, enjoying each day God gives me. That means that I don't get as much done every day, but I'm okay with that.
Today's post is a part of our French Country Friday series. There are some great blog posts linked at the bottom, so be sure to read all the way down to the bottom of the post.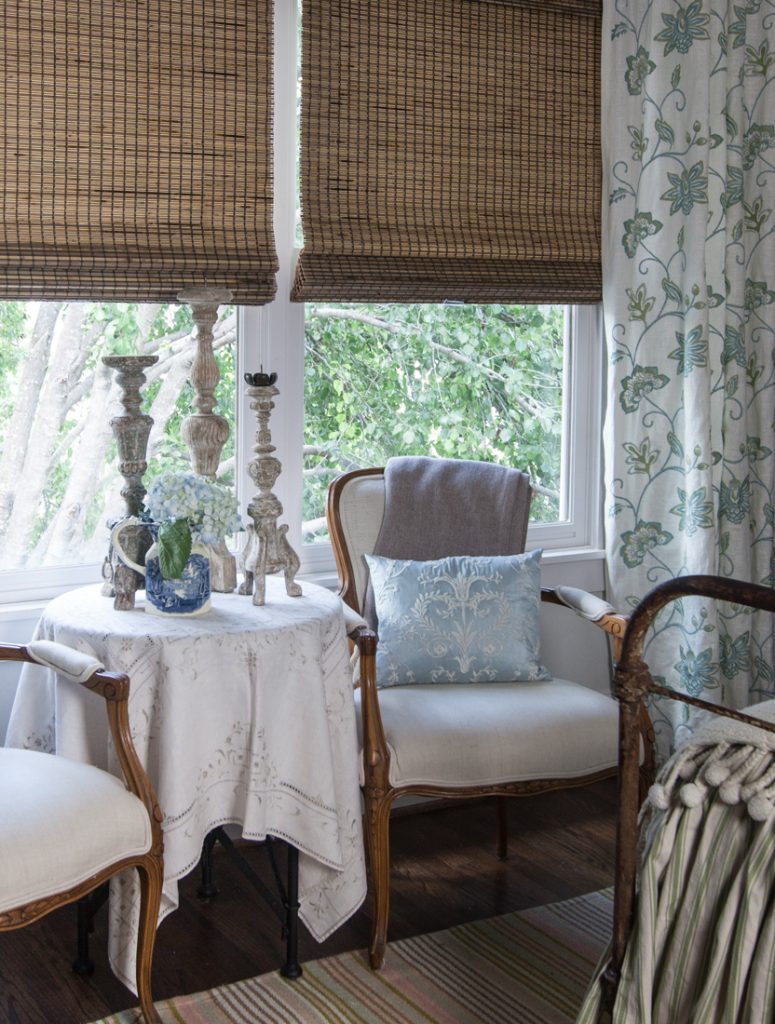 Here's what it looked like yesterday, below. I had too many chairs, so I moved some chairs out. I am purging some things because I felt like my house was getting cluttered again. (How does that happen?)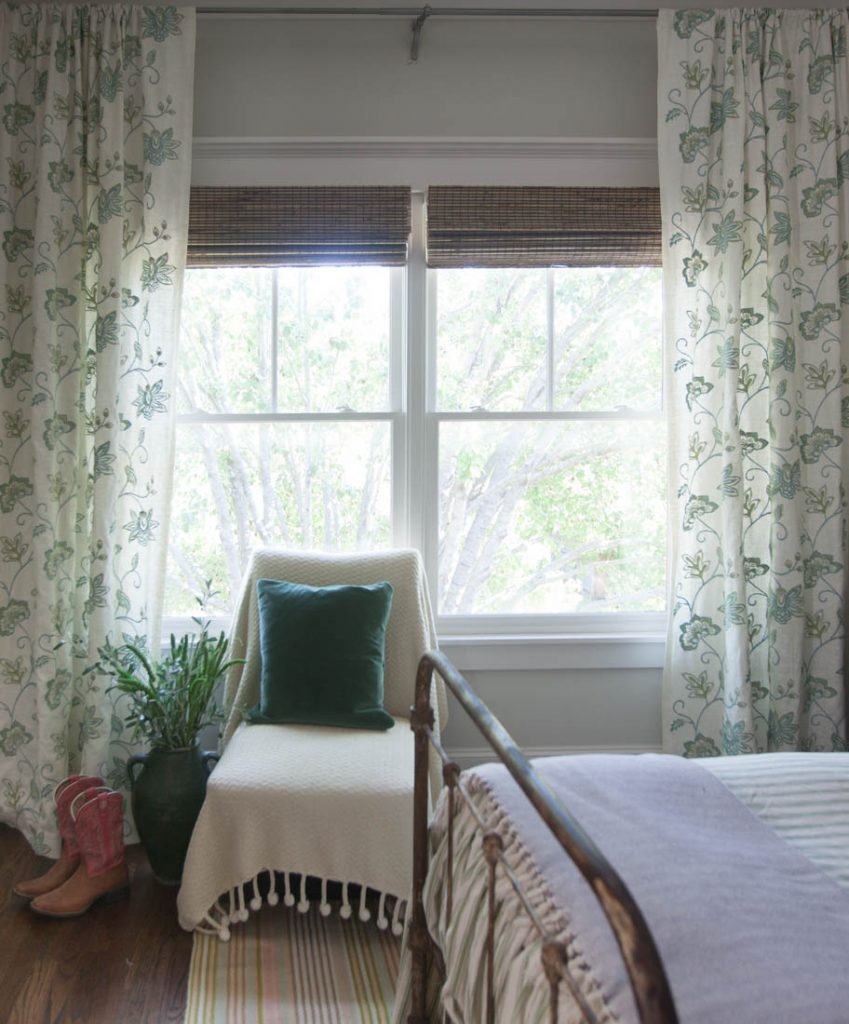 If you want to see how to make the curtains, CLICK HERE. The very next thing on my list is to paint the chests beside the bed. Last night I started painting the chests. Hopefully I'll have a blog post on the chests soon.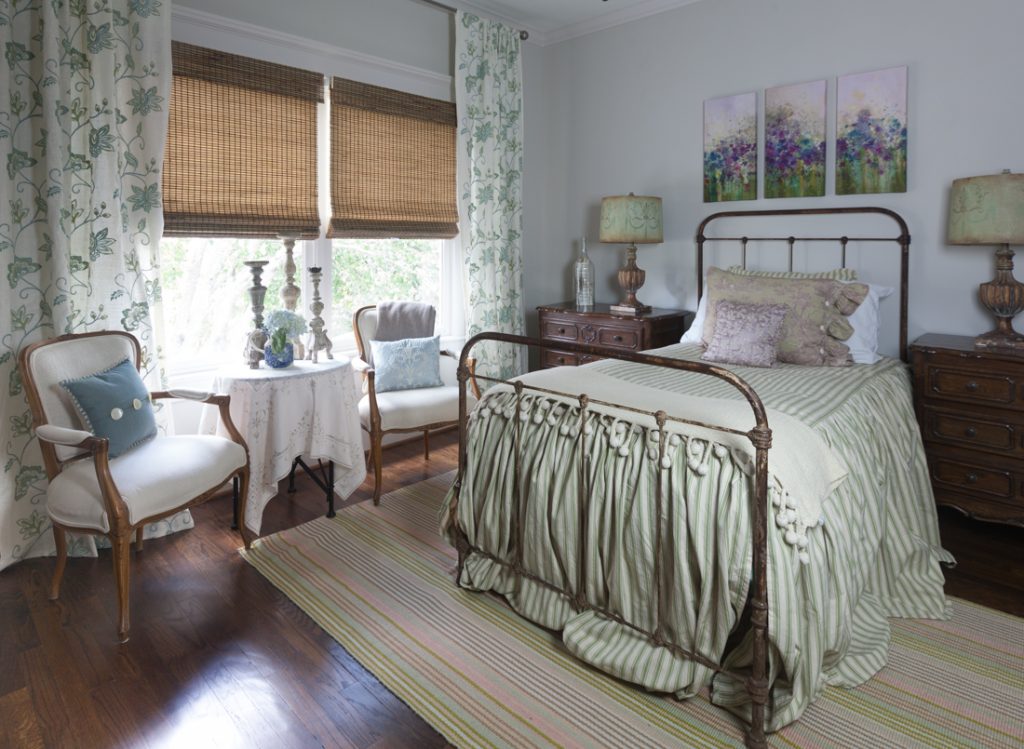 I guess my takeaway for today is that it's okay to take your time. Life happens. I know bloggers seem to magically get things done all the time. But they probably stay up all night to do it, and I don't do that any more.
Shabbyfufu | How To Make A Unique Book Runner
Cedar Hill Farmhouse | Decorating Baby Steps
Designthusiasm | Father's Day Table with a Country Club Theme
Edith and Evelyn Vintage | A Mirror Makeover
French Country Cottage | Knotty Pine Love
Maison de Cinq | French Country Summer Home Tour