My daughter is moving out this fall! That's right, my baby is moving into her own apartment! It's hard to believe (pinch me) but it's true. I am sure she will be home a lot, but I know it's time for her to move into her own place as she starts a new teaching job this fall.
So, I've been going through my stuff and trying to figure out what she can take with her. The apartment is small (around 550 sq. ft.).
The downside to a smaller apartment is that you have less space for living, and for storage. I know most people love having a lot of space, but there are benefits to having a small space. It's faster to clean and requires less furniture to fill it. The rent is usually less and the utility costs are lower. If you can store your extra stuff at Mom and Dad's, then I see big benefits to living in a small apartment.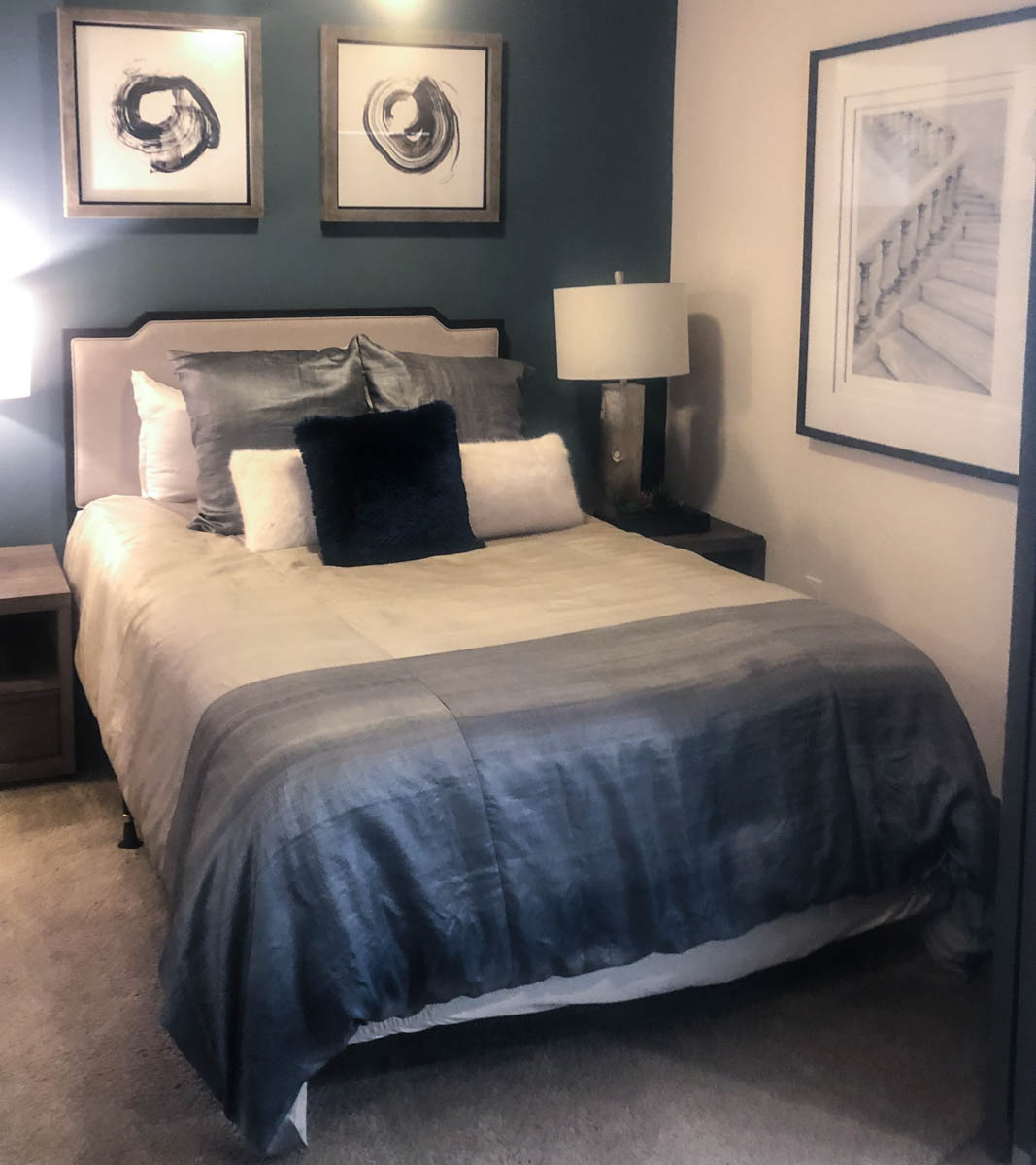 The bedroom shown above is in the model apartment. So the bed does not come with the apartment. The apartment won't be available for a few weeks, but when she moves in, I'll take some pictures and share them with you.
The bedroom is small, but it has a sliding door that can be opened that gives the space a studio feel. I'll try to get a photo of it later so you can see what I mean. The three doors that slide are normal wood doors, not glass doors like you would have to a patio. The bed below is the bed she is taking with her. The night stands will not fit in the smaller bedroom, so we're going a different direction for the night stands.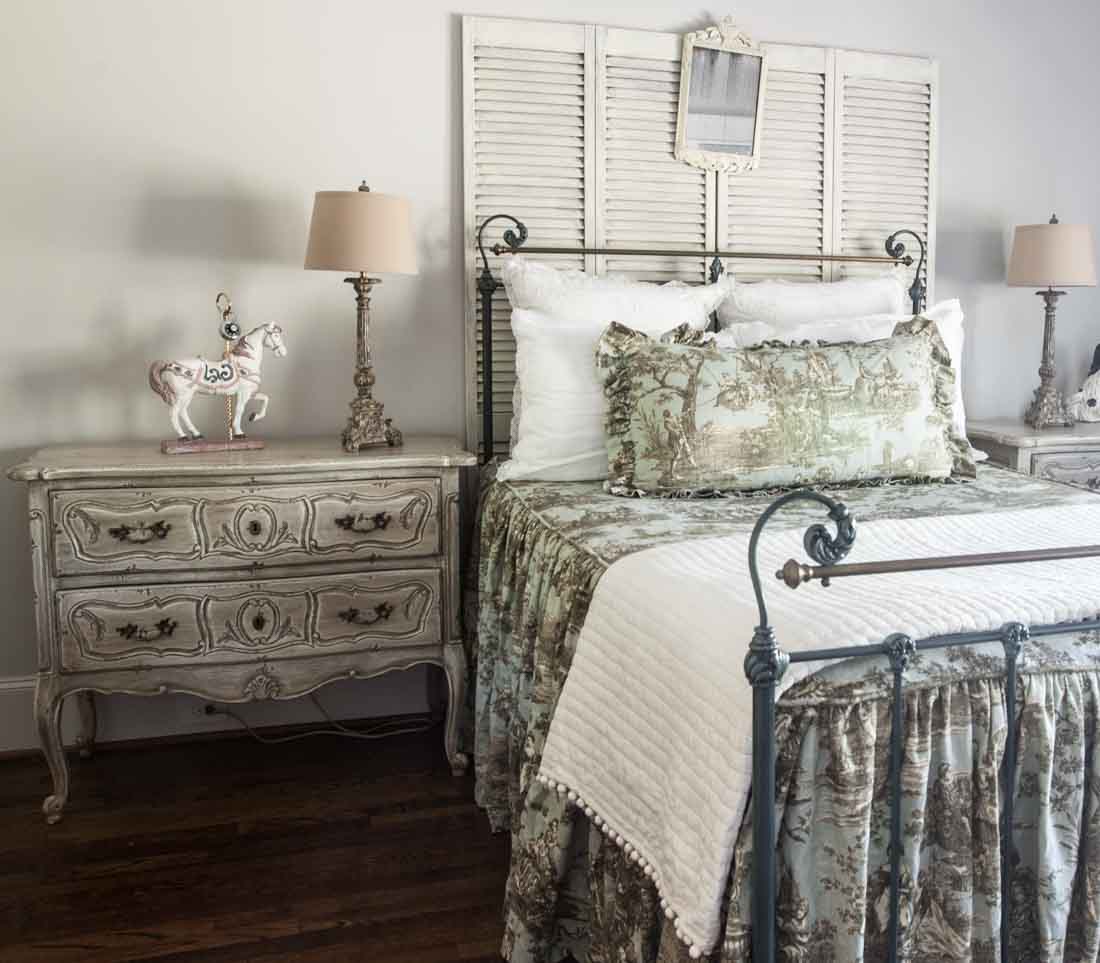 This brass and glass table will be one of the night stands.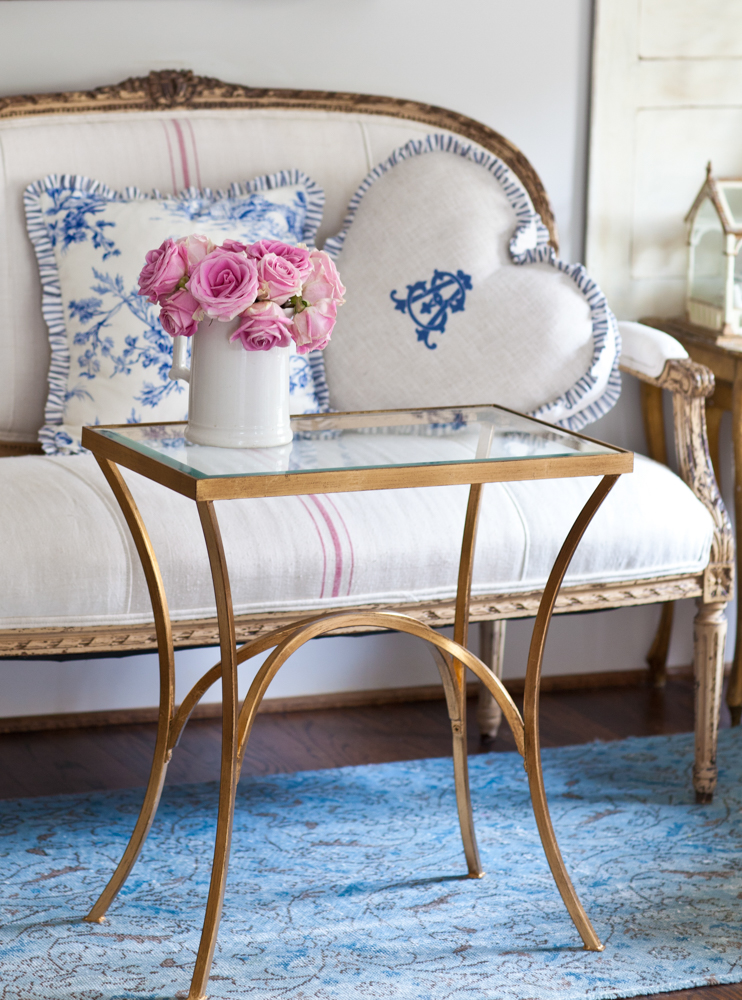 The table to the left will be the other night stand. They will fit in the space nicely. The downside is that they don't have any storage to speak of, so she might buy new nightstands later.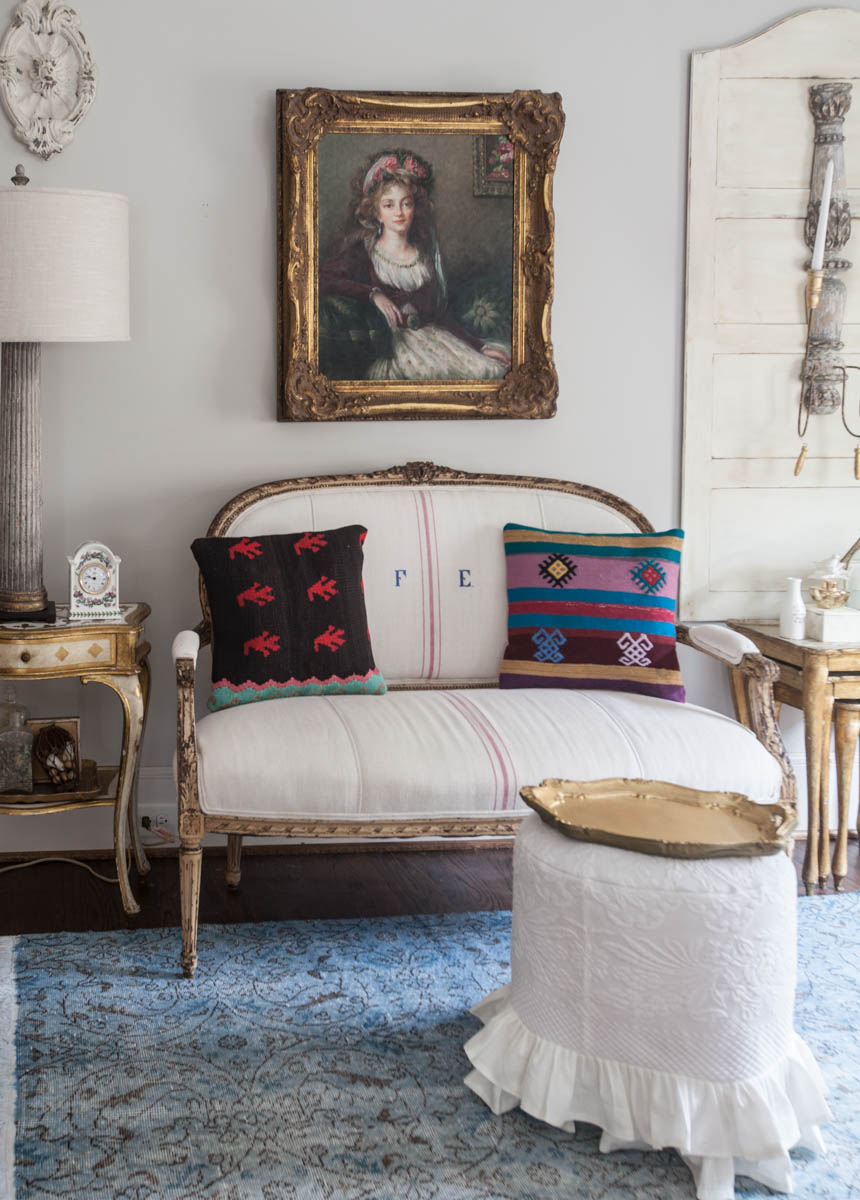 Here's the charming kitchen. The island doesn't come with the space, and looking at the limited counter space, I think she'll need to buy a small island. The cabinets and the counter top are very nice in person. Although the cabinet space is limited, it will be enough.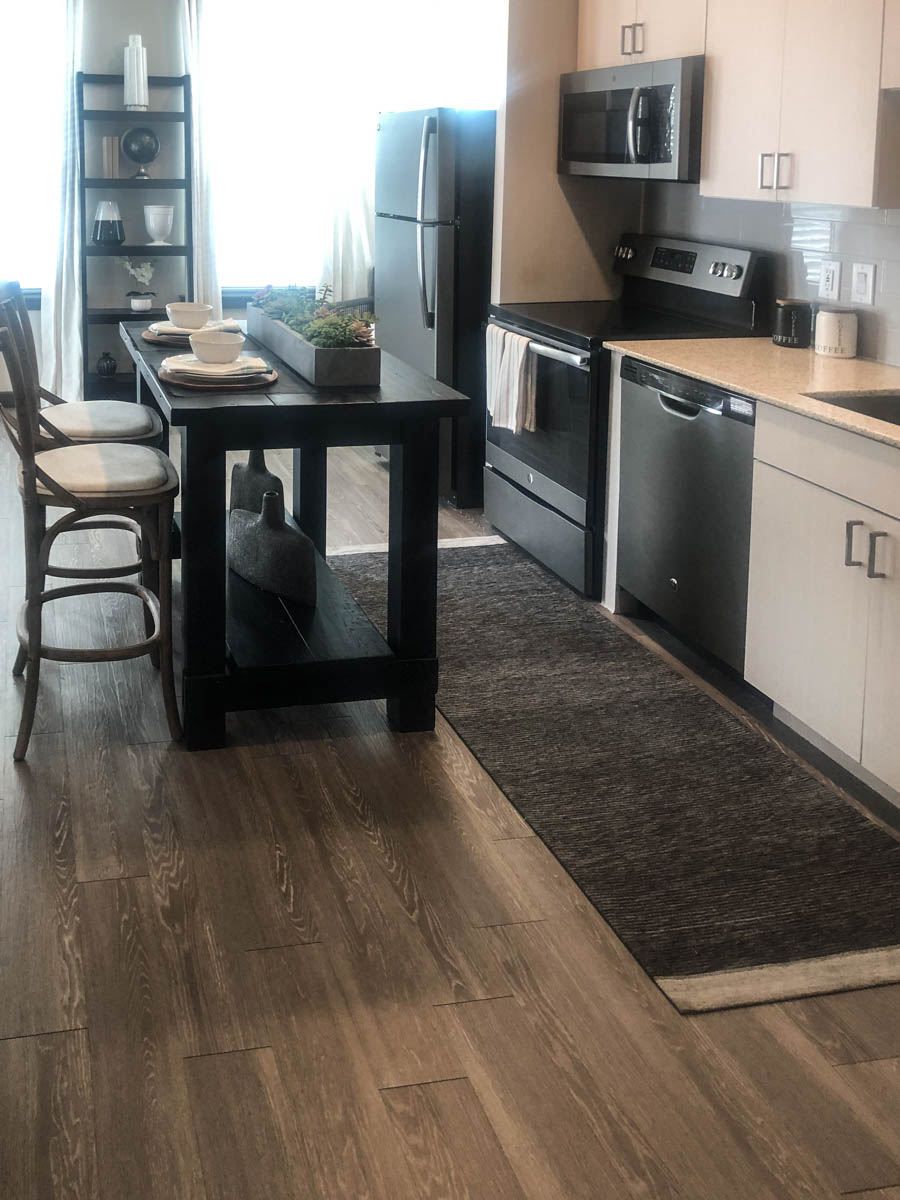 As far as stuff for the kitchen, I have a lot of extra things, so I'll be passing a lot of things on to her, like dishes, pots, pans, small appliances, etc. I have a table she can can use for her table. The table shown below isn't the table she'll be taking, but it looks very similar. She also will get these two comfy French chairs.
As you can see Evie loves French design. I have offered several things, and some things were approved and some of the things she turned down. So she'll be buying a sofa and a kitchen island, but that should be the only furniture she needs.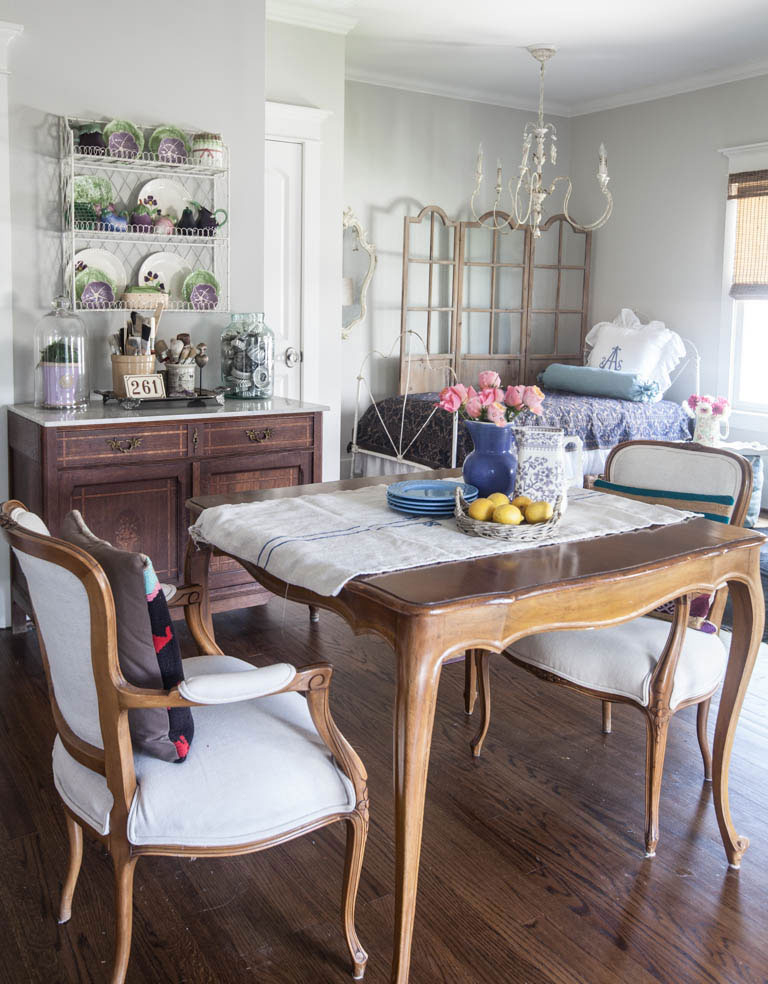 The space for the sofa is only large enough for a 6 foot sofa, so we'll be looking for an apartment sized sofa. We are looking online to find something to fit the space. To save on buying an ottoman, I am giving her one of mine.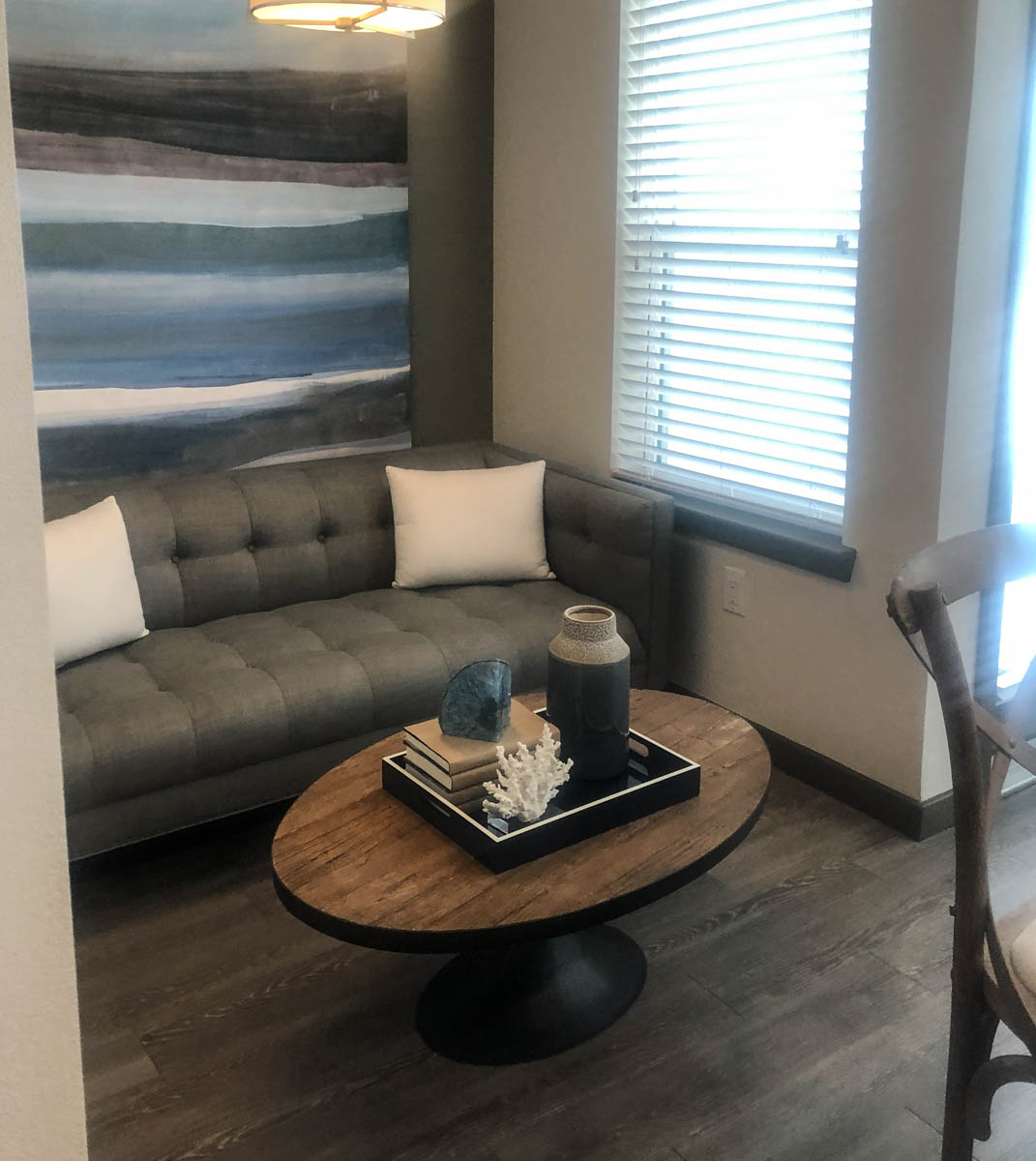 The ottoman below will be her sofa ottoman for now. It might be a bit small, so we'll just need to see. It can't be too big, or you won't be able to get past it to get to the sofa.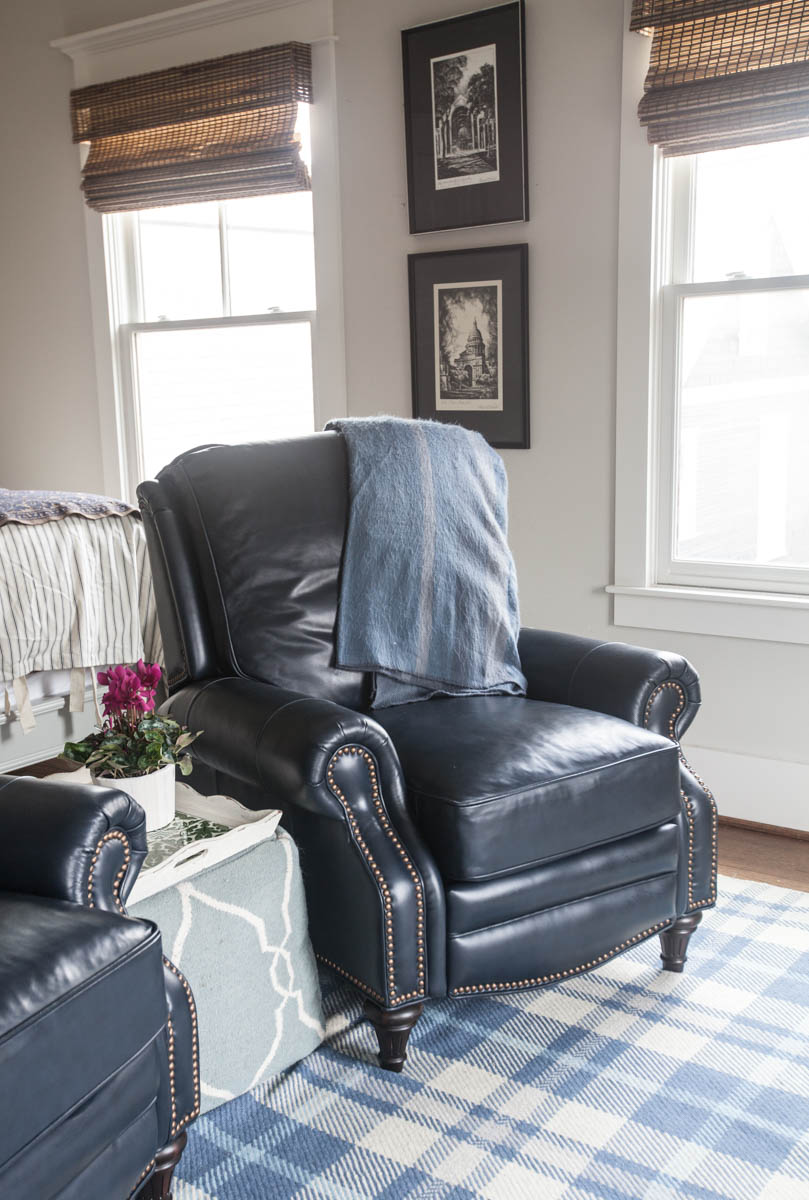 The apartment is really charming and I think she'll love it. It's close to the school where she will be teaching. I'm sad to see her move out, but so excited for her! Still she'll be less than an hour away, so I expect to see her often.
So the next question might be 'What am I going to do with the 'holes' in my decor. The answer is thin things out. I try to not overcrowd my rooms, but sometimes even with good intentions it happens. I don't plan to replace anything that's leaving.
I'll update you with photos when she moves in!