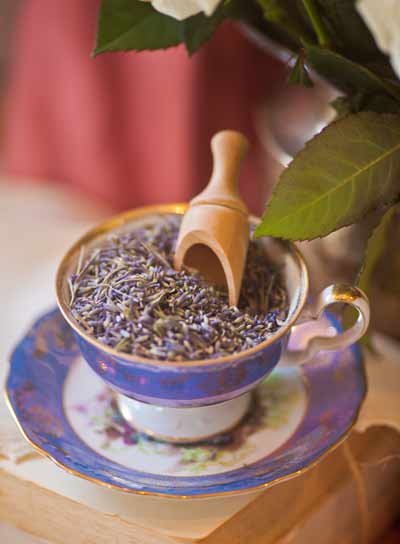 I love dried lavender, don't you?  I love seeing it, and enjoy it's relaxing, refreshing scent in the room.  There is just something about it that makes life better.
I had purchased quite a few bundles of dried lavender, so as you might imagine I had oodles of dried lavender bits left in the boxes.  So what's a girl to do?  I really couldn't stand the thought of throwing that lavender away so I scooped it up, and then thought, what the heck am I going to do with this stuff?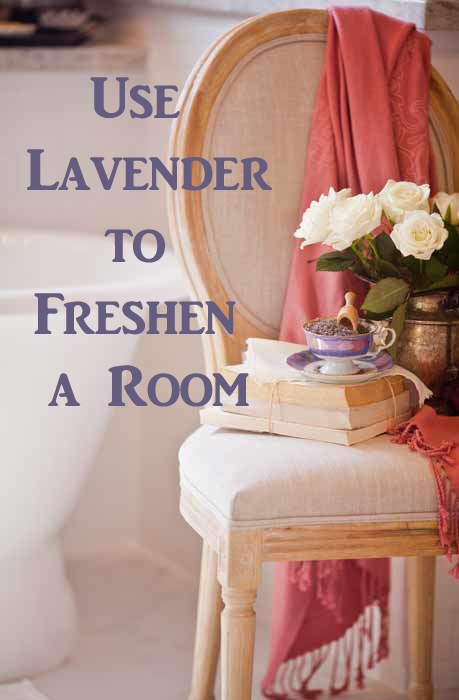 Then it occurred to me, of course I will put it in teacups in the bathrooms.  Of course, the answer was right in front of my nose all of the time.  This way I get to see my pretty teacups sitting out, which is a treat in and of itself.
As I walk by, I scoop up the lavender and give it a stir.  It's like spraying the room with lavender water.  I love that I can use natural ingredients for a fresh scent rather than artificial this and that.  Just stirring the lavender releases a bit of scent.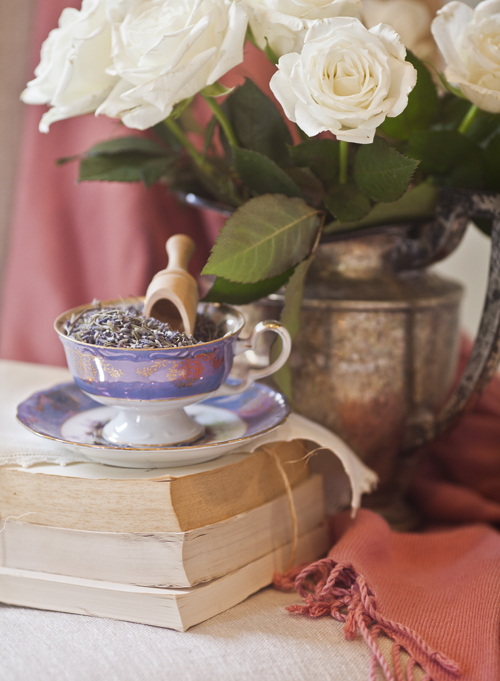 It isn't overpowering either.  And wouldn't you rather see a teacup than a spray bottom of room freshener?  Well I know I would.  Give it a try!!