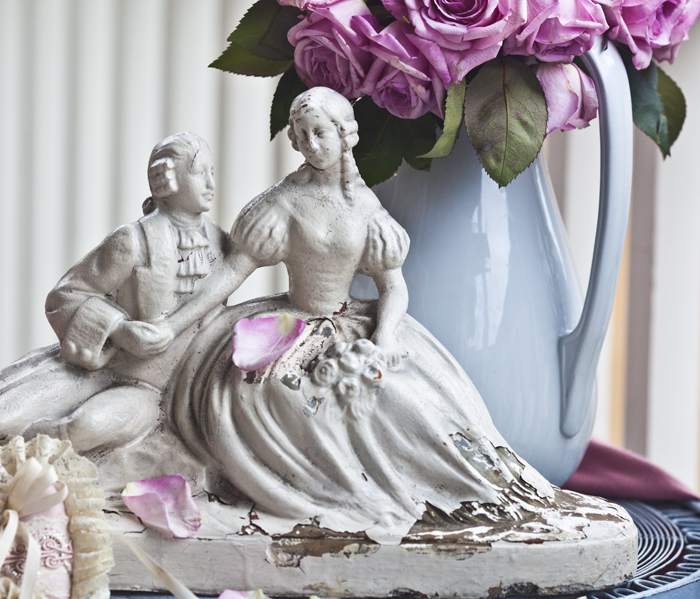 If you like this little piece of art, then I think we would get along famously. We would probably get along even if you don't like it, because I like pretty much everyone.   But the point is, if you see the glass as half full, believe the best about people (unless proven otherwise) like to surround your self with pretty things, enjoy savoring the moment THEN you might be a romantic.  Romantics see things that other people miss, like the beauty of dropped rose petals.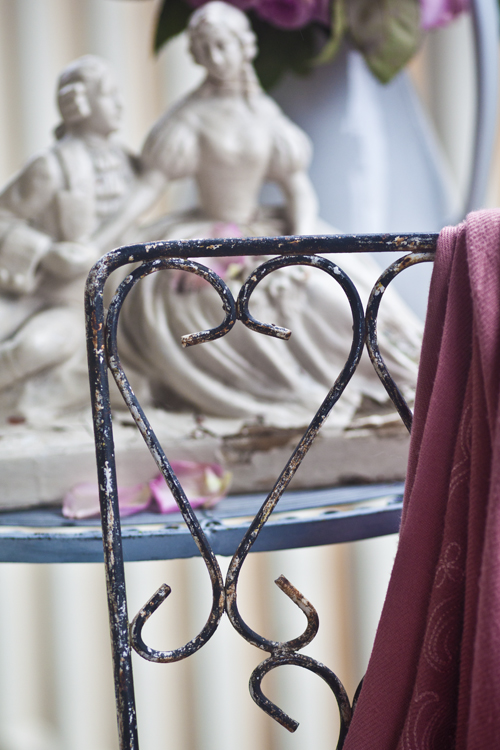 Or they might miss something else.  Did you see the post I did about these $5 chairs? Did you notice something about them?  The back of the chair has a heart design on it. I decided to start there as I worked to add romance to my porch for Valentine's Day.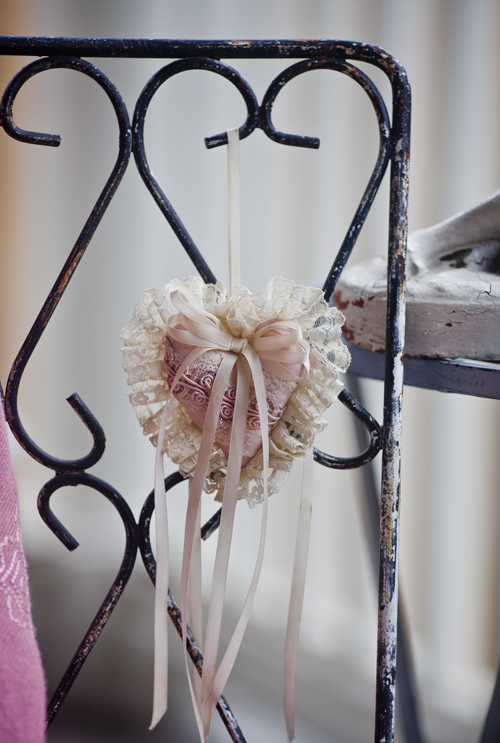 I really like my little pink heart pillow.  This isn't just any little heart. It's one that Mr. CH gave me when we were dating many years ago when we were in college.  I had lost it, but when we moved into the new house, I found it!  So sweet, but the funny thing is that it isn't exactly the way I remembered it looked.  Still I was delighted to find it.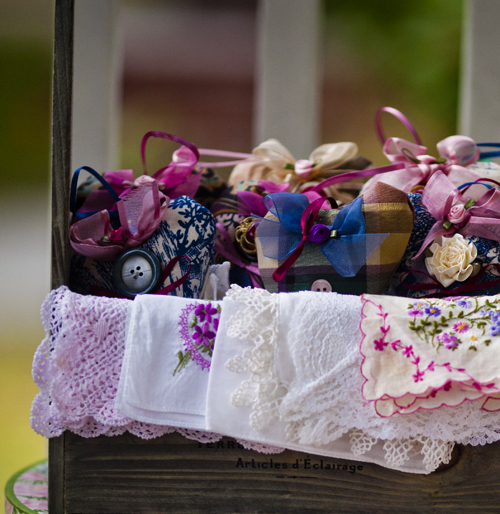 Also to get in the Valentine's day mood, I put several of my handmade heart pillows in a tote box with several inherited vintage hankies.  I love all of that delicate lace.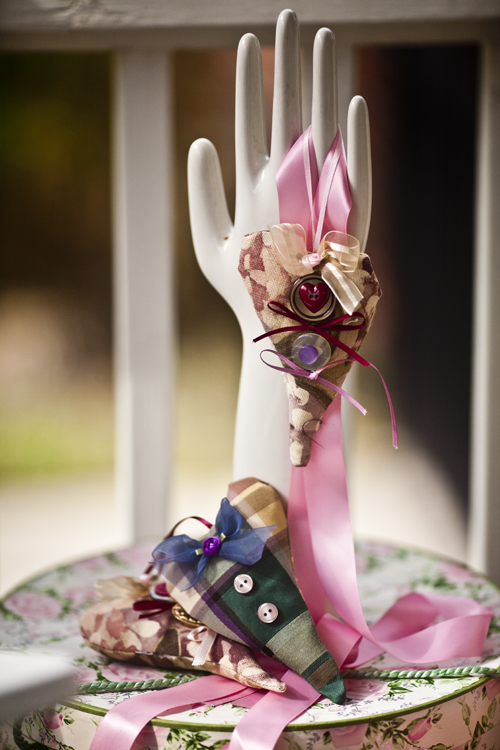 Out came the hat boxes, ribbon, lace, and all things romantic to add a touch of Valentine's day to my home. The vintage glove mold is just the thing to hold another one of the handmade hearts.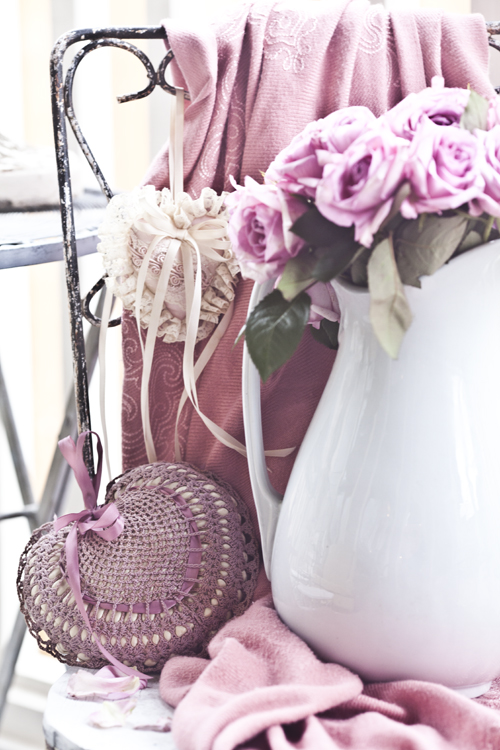 The other pink/purple heart is from my grandmother.  It was a pin cushion long ago, and I think it is from the 40's.
So my tips for adding a touch of Valentine's Day to your home during the holidays is to add
Heart-shaped things,
Anything pink,
Fresh flowers,
Anything lacy or frilly, and finally to add
Anything that you find to be romantic.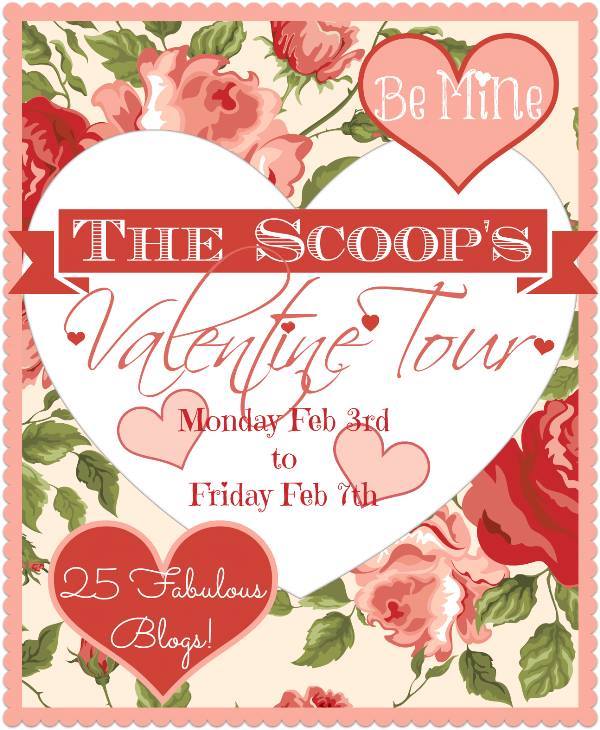 Monday

Tuesday

Wednesday

Thursday

Friday