If you have owned an a store, then you know the drill. You buy stuff for your store, and then some of those items never make it to your store.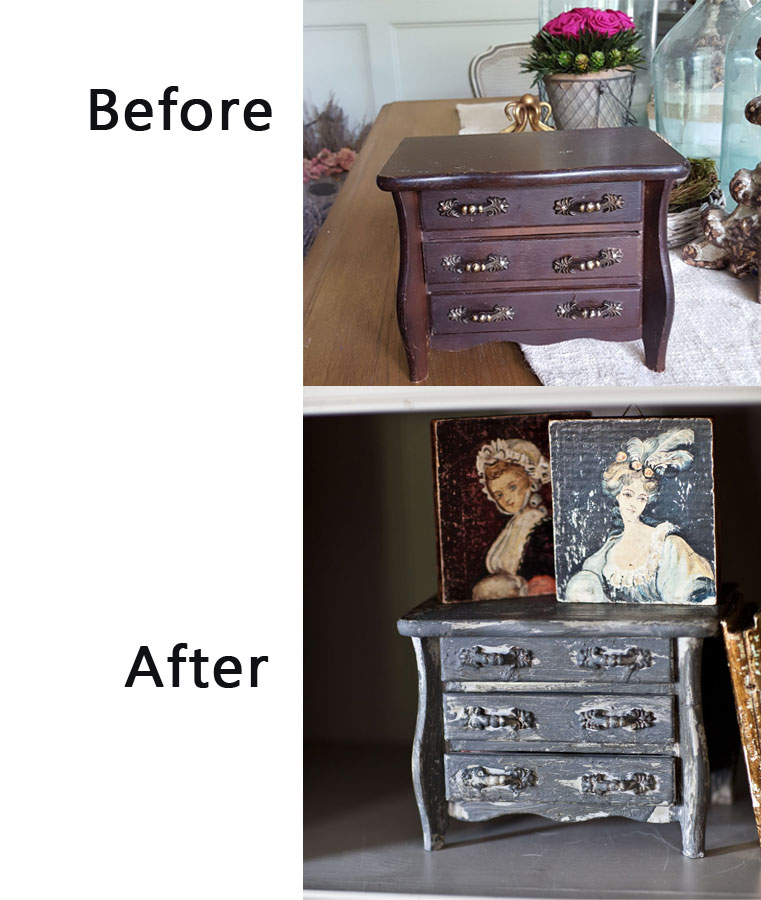 This is the case of the tiny dresser or chest. It's a jewelry box, and I thought if I painted it, I might want to keep it myself. It's something I picked up in Round Top and it is from Europe.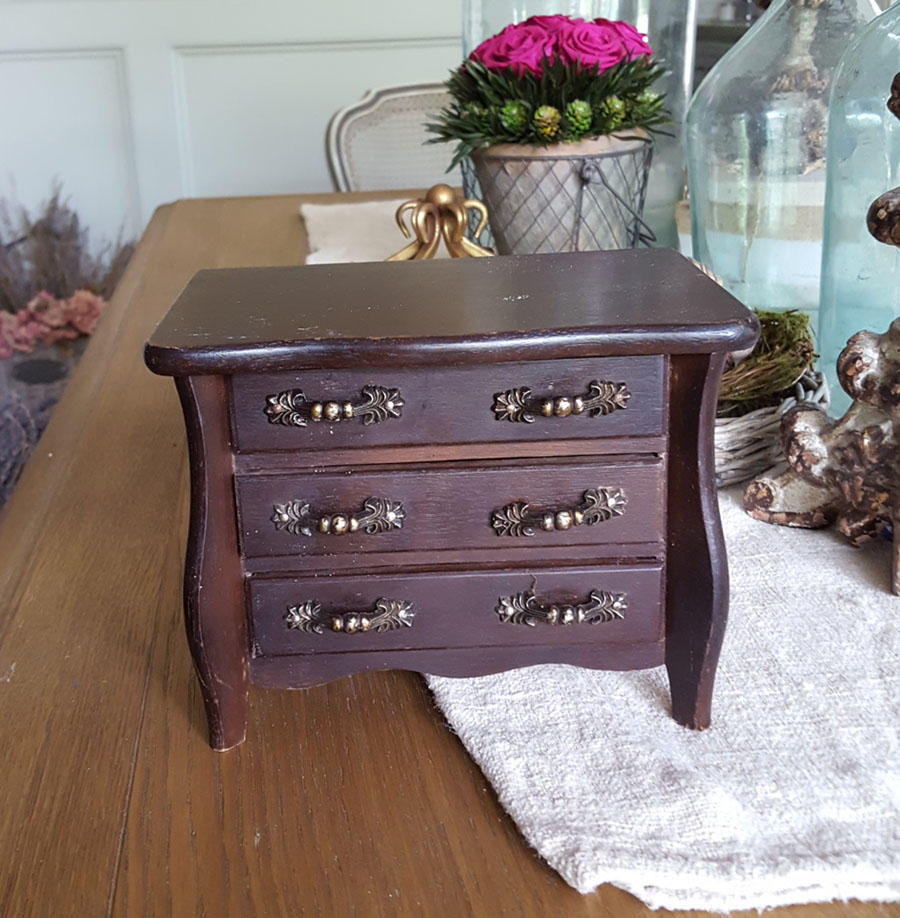 Some of the products used for this project were provided by Amy Howard at Home. If you want to see my full disclosure policy, you can see it HERE.
The first step was to paint the chest with Amy Howard at Home One step paint, color – Atelier. use two coats of paint if needed.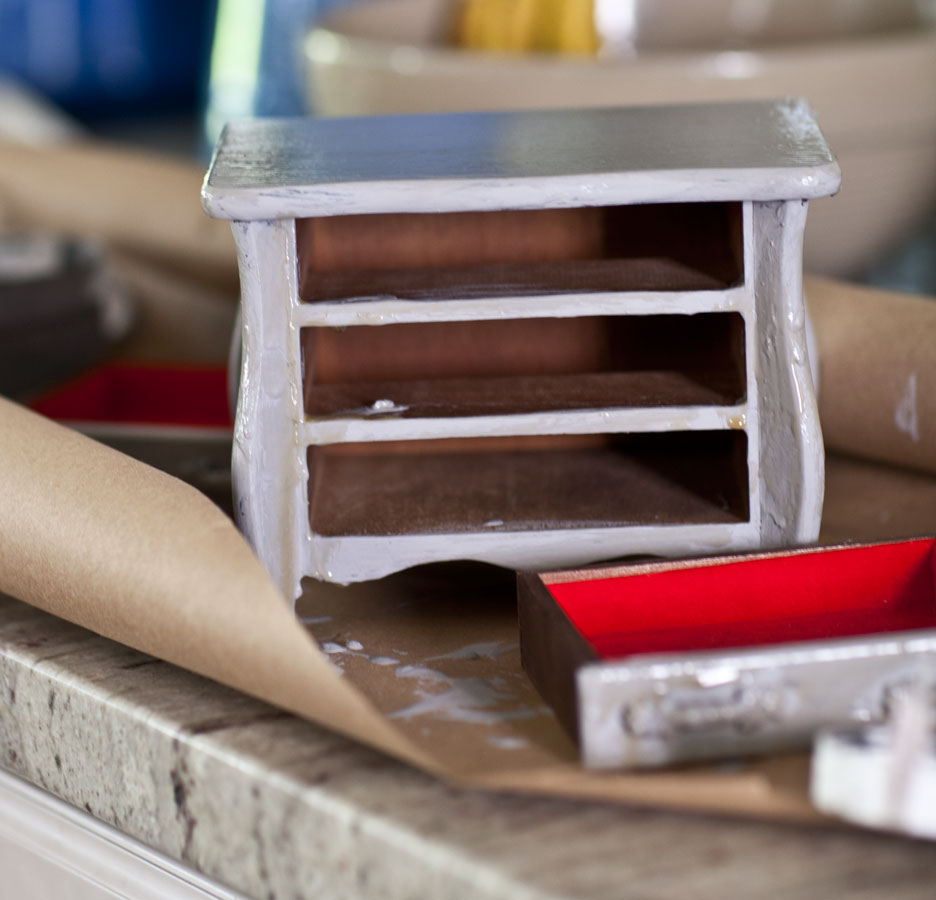 After the paint dried I went over it with Crackled Patina. It's a liquid that you brush on.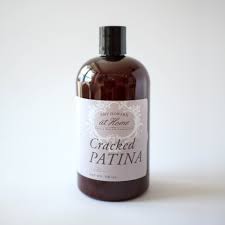 It makes the piece look glossy and it bit more brown. You want to apply it will long strokes of your brush. You can see I missed some spots on the bottom, but that's okay.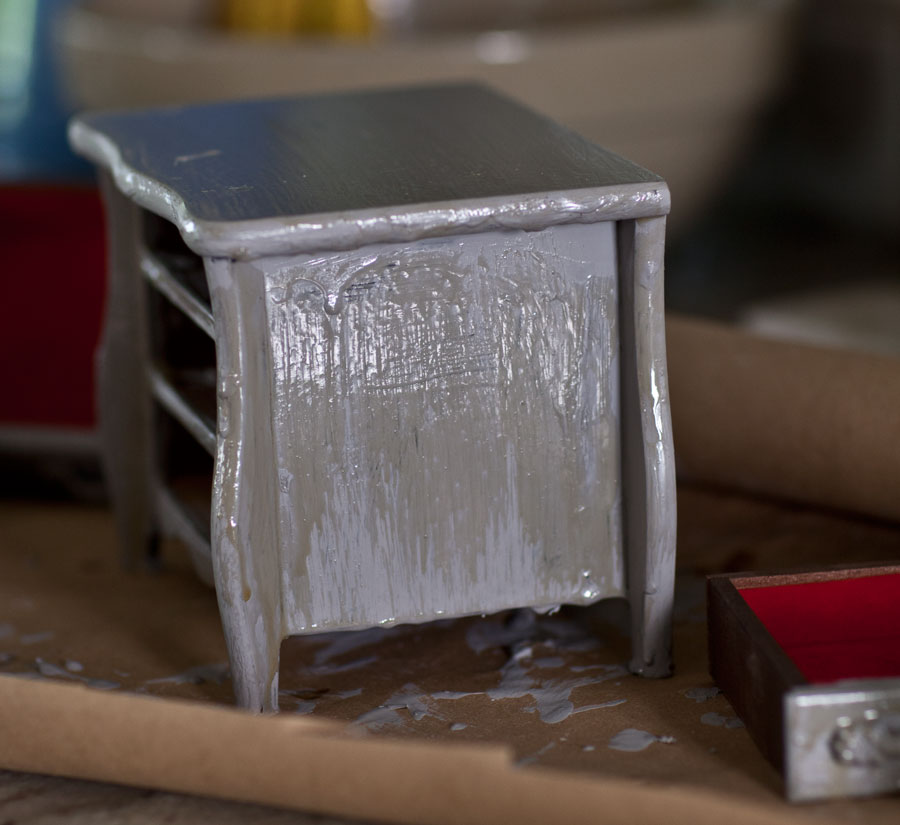 After the cracked patina dried, I painted on a second layer of paint. This paint is also the Amy Howard at Home One step paint. This time I used the color – Good man is hard to find. I applied the paint a bit too thick in the corner; try not to do that. I used long strokes of the brush again to apply the paint, going in the same direction I used to apply the cracked patina. Then I let the paint dry.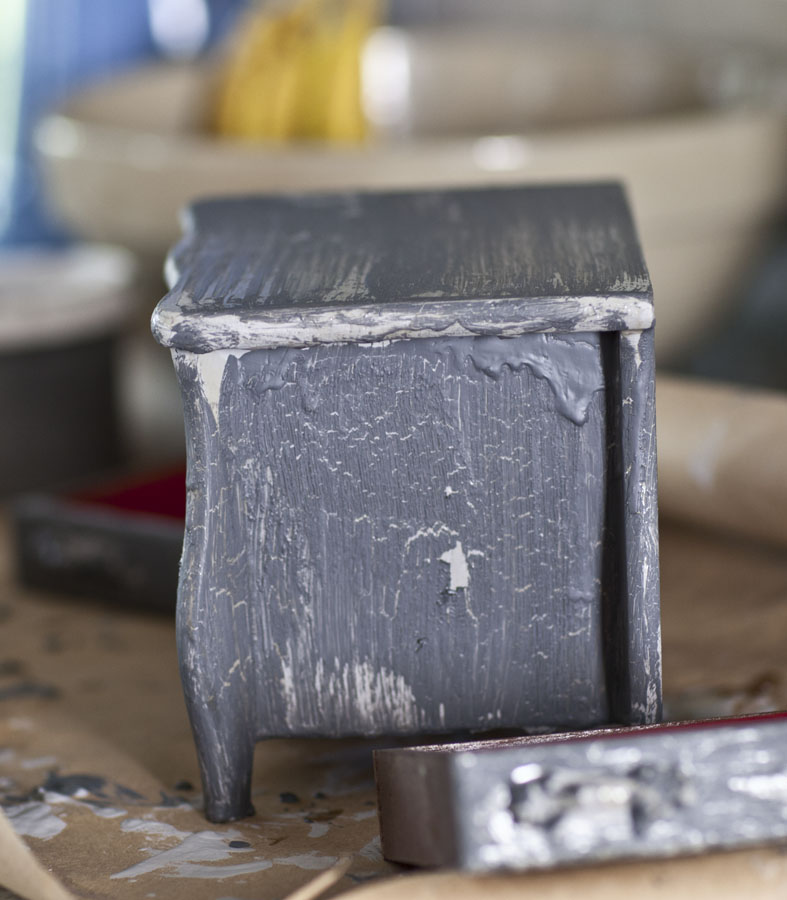 After the paint dried, I went over it with the antiquing glaze. You can find it HERE. You apply it with a sponge dipped in the antiquing glaze. It will pick up some of the paint. You want to remove some paint, but not too much. Squeeze out your sponge as you go, so you are not reapplying paint.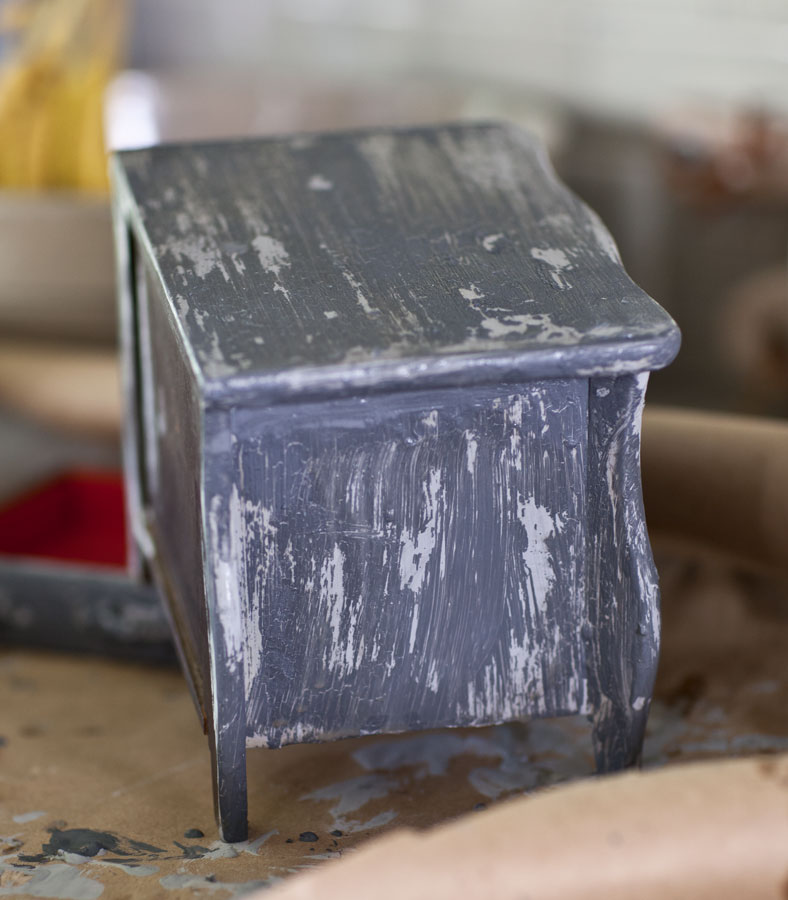 As you remove some of the paint, there will be spots like the one shown, upper left (photo below). I let it dry again.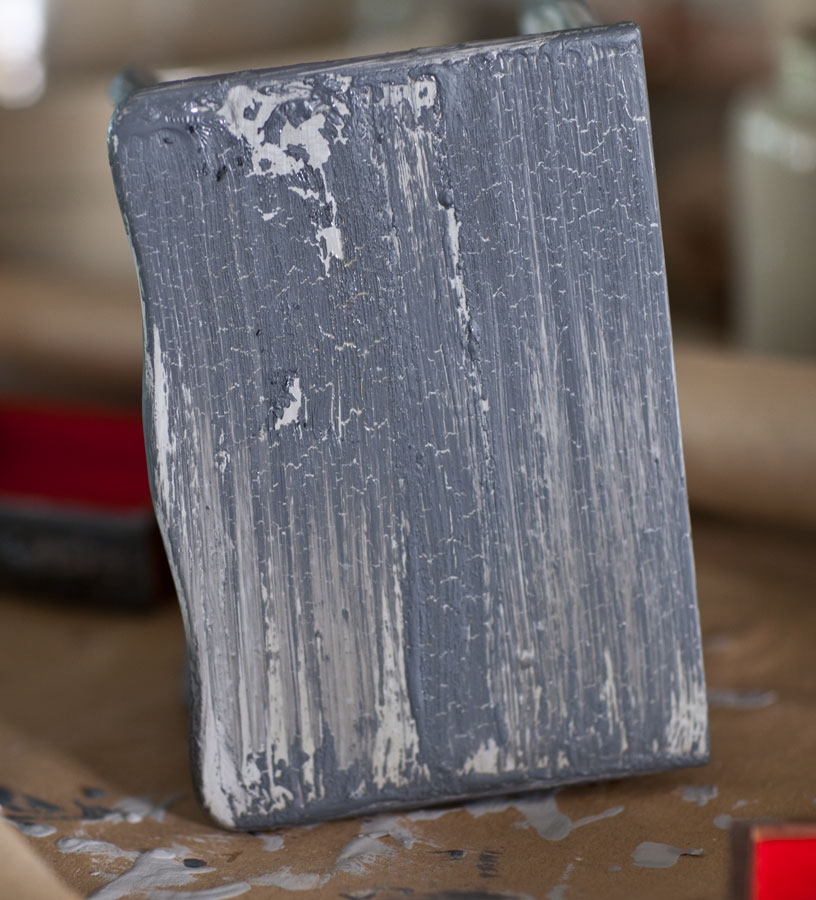 Next using the antiquing wax. You can use the light or the dark. I used the dark for this project. Apply it with a brush, then buff with a soft cloth. It will make your piece look a bit more brown. The photo below shows the wax applied but not buffed.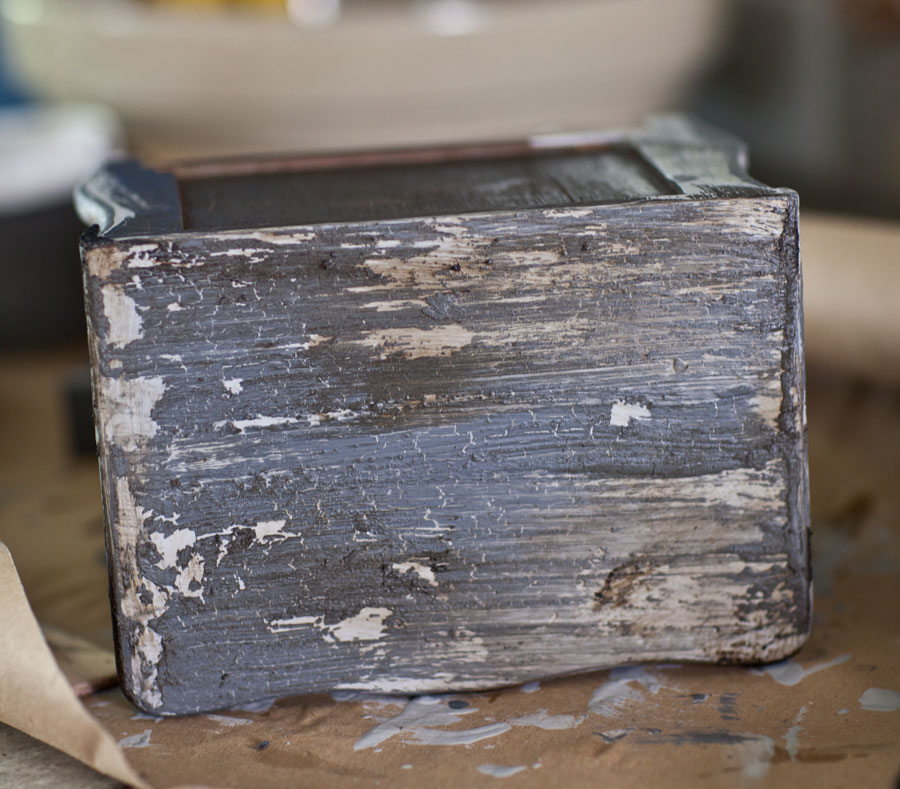 And here's my completed chest. It's in my study and I love it.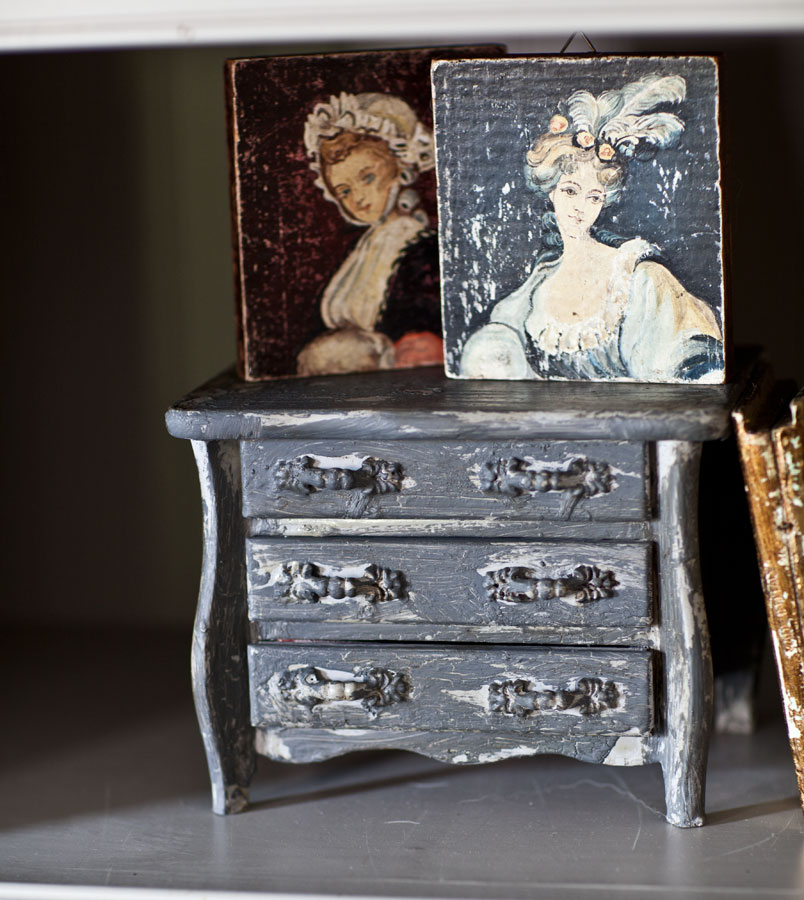 Isn't it charming? I really like it! So I guess I'm keeping it for now.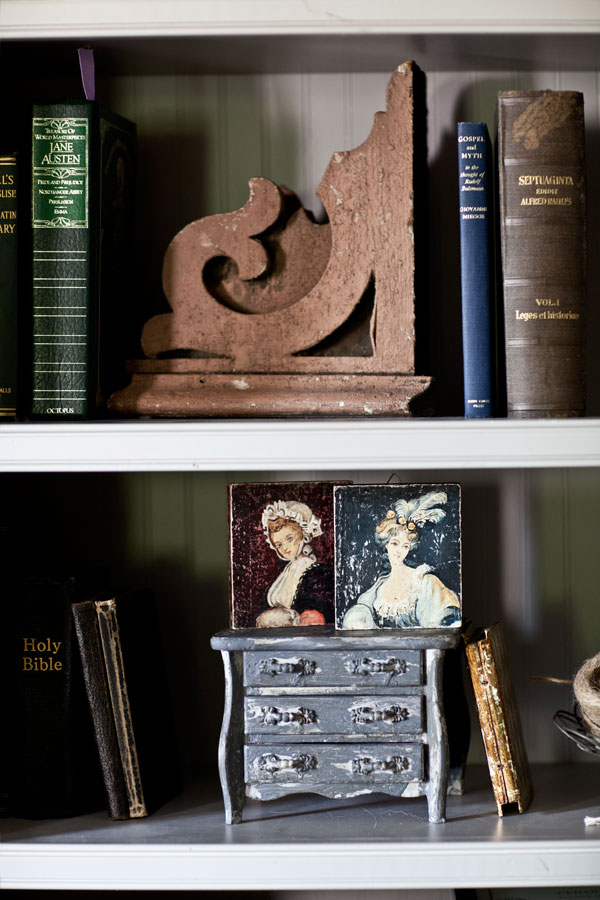 You can find the Amy Howard products I sell HERE. You can find the Amy Howard at Home site HERE.