Summertime means outdoor living to me. Summer days are too hot in Texas to be on the porch, but mornings and late evenings are perfect. You can see the porch has a gold tint as the sun is setting.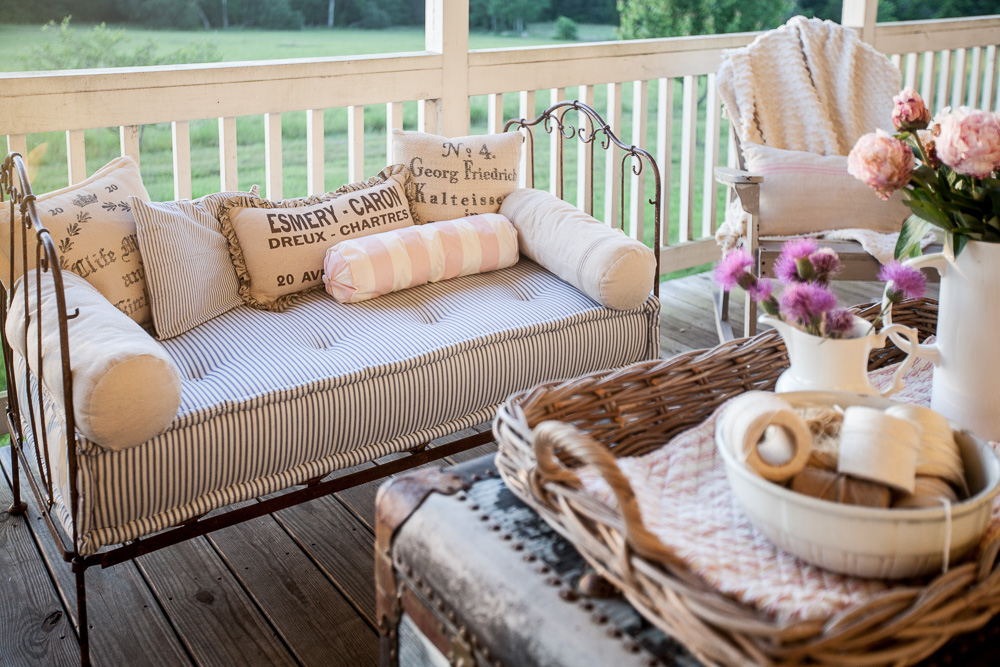 Looking for Summer decorating ideas for indoors and outdoors? Check out our podcast episode today.

So what are some tips I have?
First, use a tray outdoors like this wicker one. It's oversized and could fit a lot on it. You can use it for decor, and flowers or to service drinks and snacks.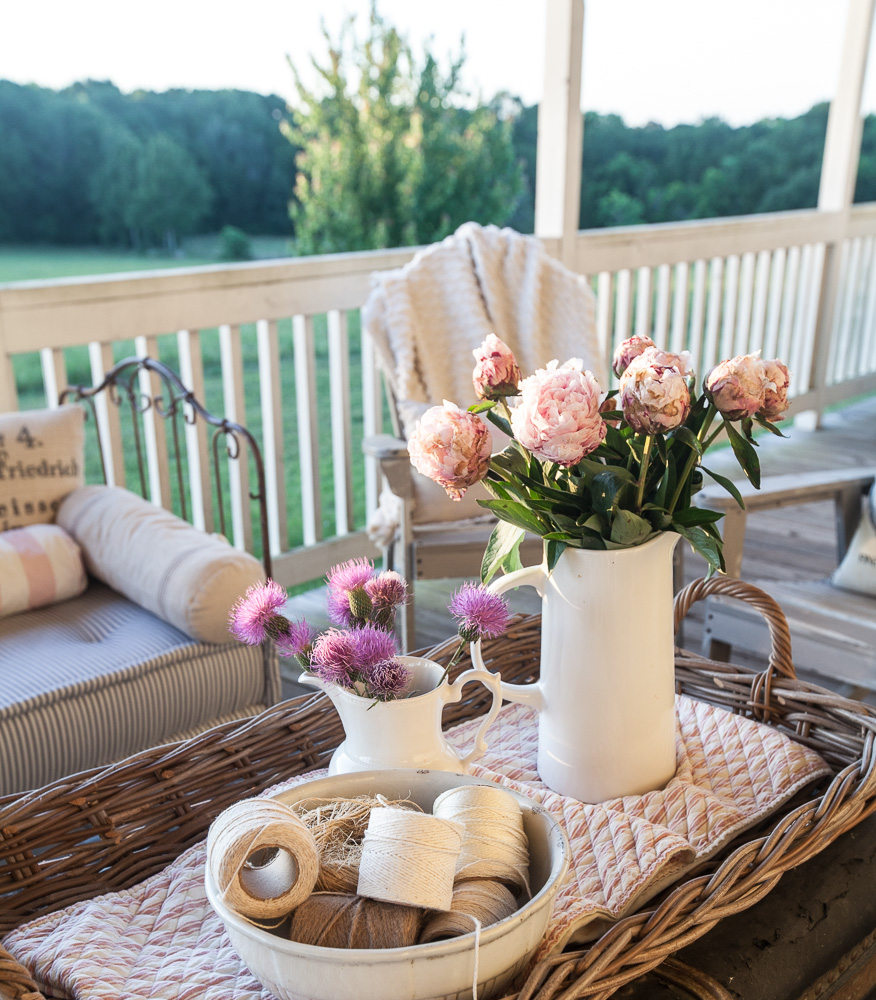 Secondly, bring out the summer pillows for the porch. I use these pillows year-round, but you can have a summer set and a winter set if you like. I actually use these pillows indoors also. Yes I recommend that you bring these in overnight. This is the country and the mice will get to my pillows if I leave them outdoor. They don't seem to care if the fabric is indoor/outdoor. It's all the same to them. You can see more about my crib turned settee HERE.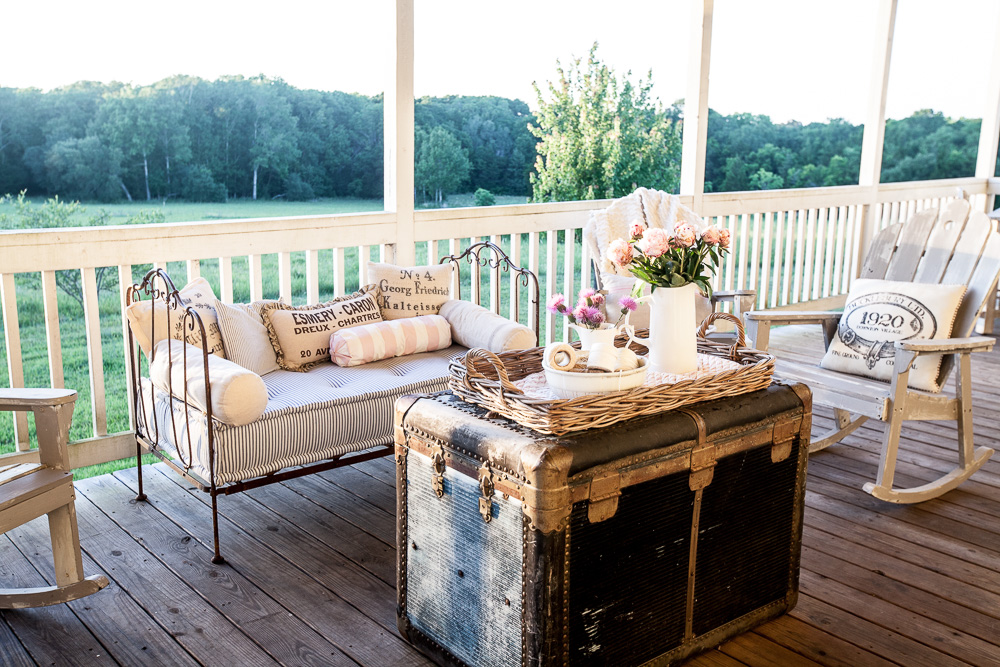 Another thing I like to do is keep throws out here to take on the chill on cool evenings. Even if they aren't need for warmth, they soften the feel of a wood rocker, making them more comfortable.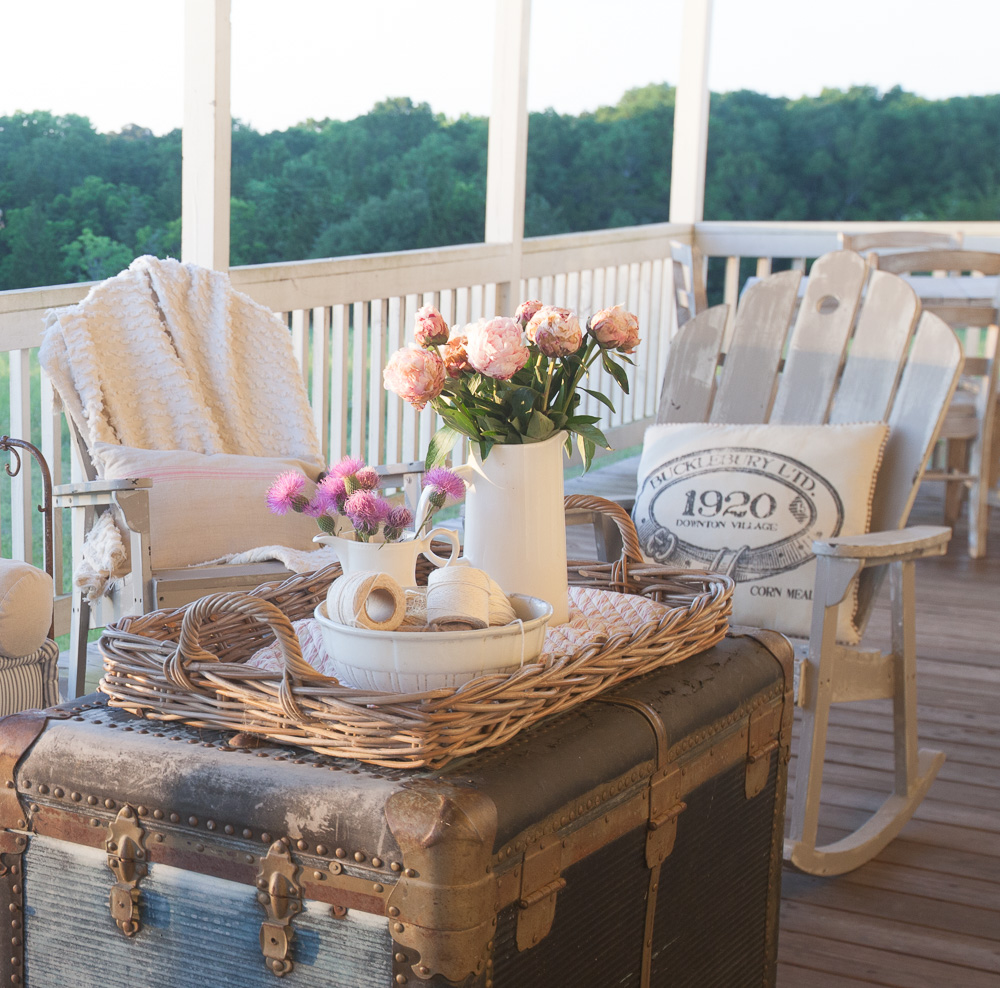 Be sure you have comfortable seating. I love these Adirondack rockers.
It's also nice to have some outdoor lighting in place if you are going to be outside after the sun sets. You might want an outdoor ceiling fan or floor fans for times when it's muggy or hot. The picture below is from our city porch. You can get more information about the lighting and trellis HERE.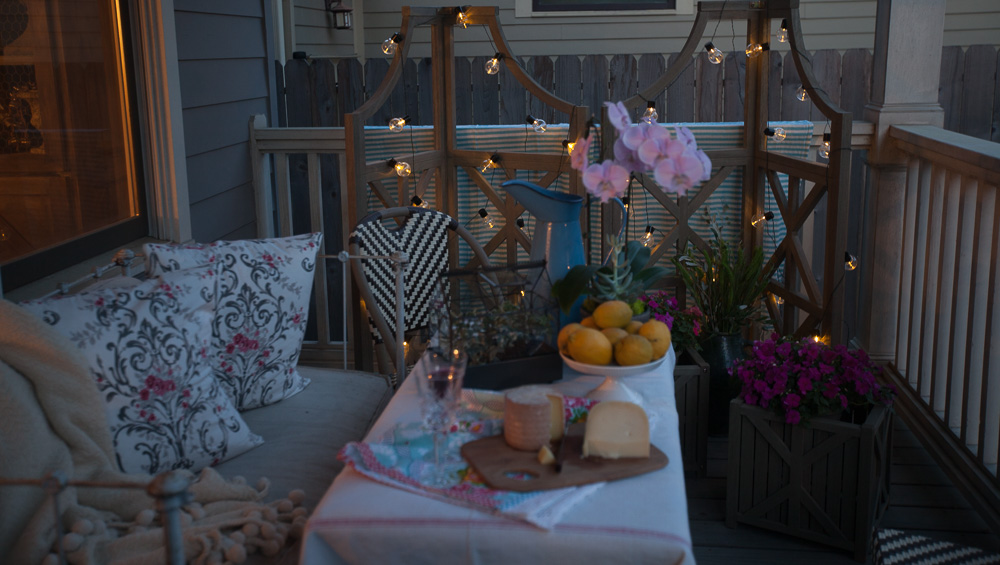 It's great to have a place to serve drinks outdoors. I used an old ironing board for my 'bar cart.'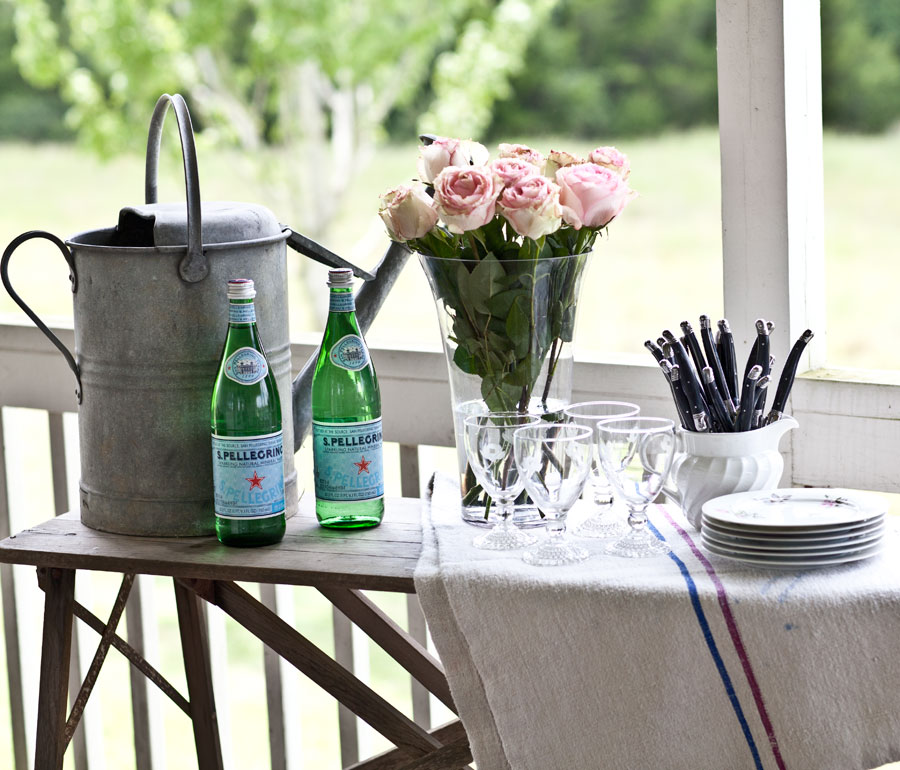 It's also nice to have some plants on your porch, but yeah they have to be watered all the time, so it is a commitment. The photo below is also from the city porch. We're not at the farm enough to keep things alive here. You can find more information on the potting bench HERE.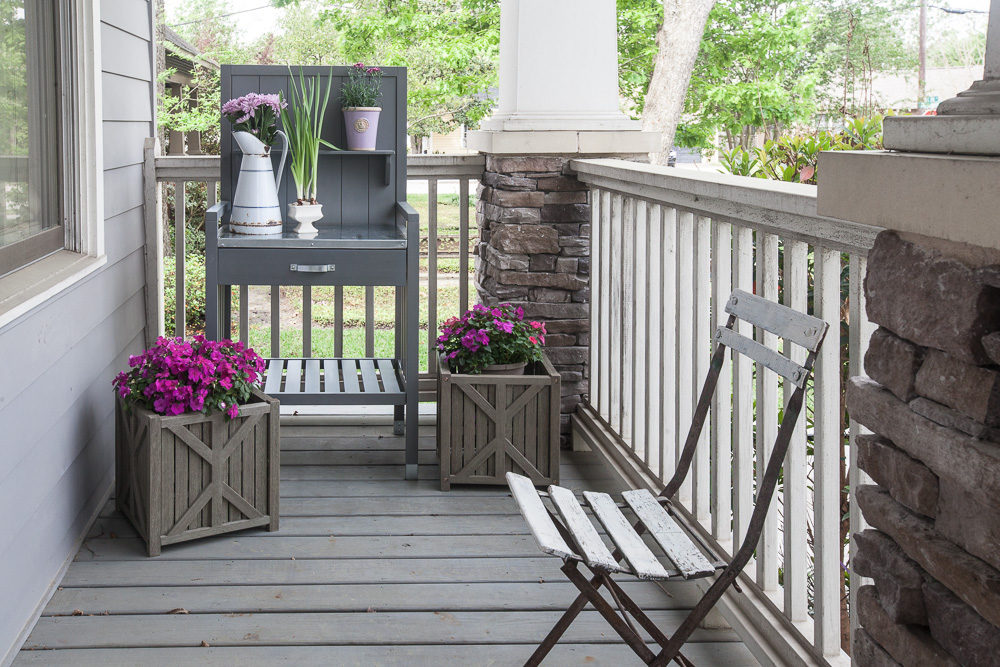 Do you have any tips for setting up your porch for summer?
Don't forget this is the last week for my giveaway. Leave a comment to enter.