This is the last of our Country French series, morning, noon, and night. So today we are focused on night time. I thought a perfect day would end with a nice bubble bath in my tub. So I found this wonderful bubble bath to try. I haven't tried it yet, but if it is as good as it looks, I am set. I also have my lavender soap and powder here on the table. The soap is sitting on a French Limoges tray, that is on top of my Colette book of Cheri. Tres Chic!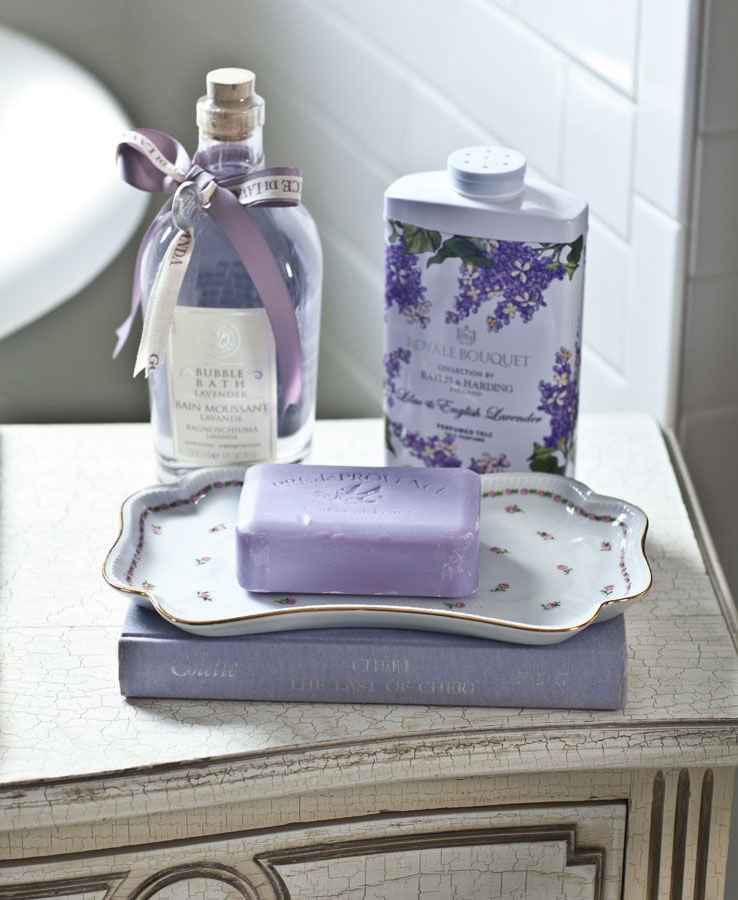 By the tub, I added some candlesticks, since I didn't have any in here before. Yes a bath will be much better by candlelight. And I need flowers of course in a white pitcher. The candlesticks are old parts of a porch railing.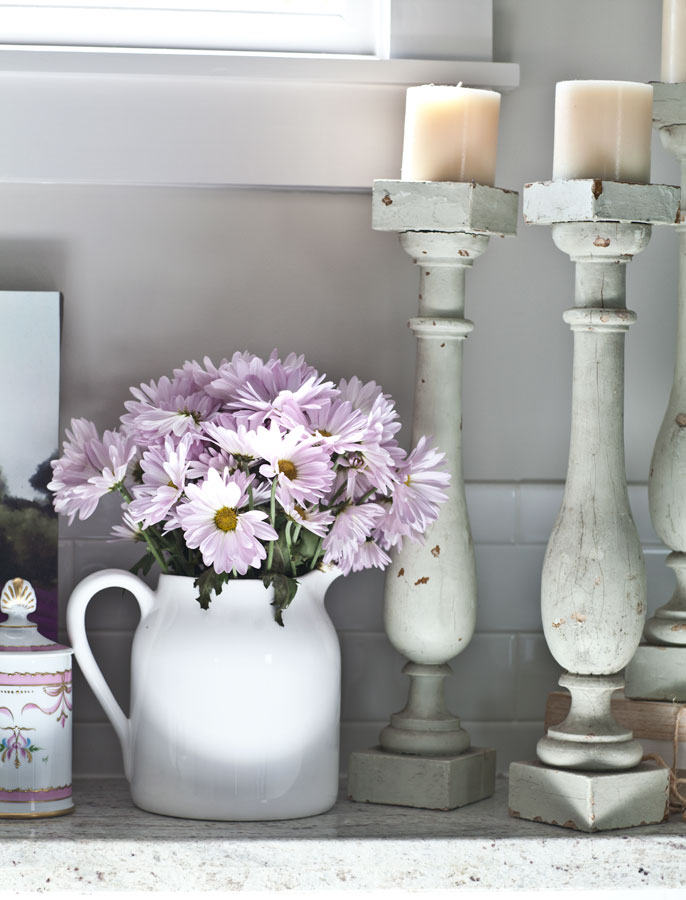 I even brought this very large candlestick in from my living room since I didn't need it by the fireplace any more. This candlestick below was previously on my fireplace mantle. If you want to know how I painted it, you can CLICK HERE.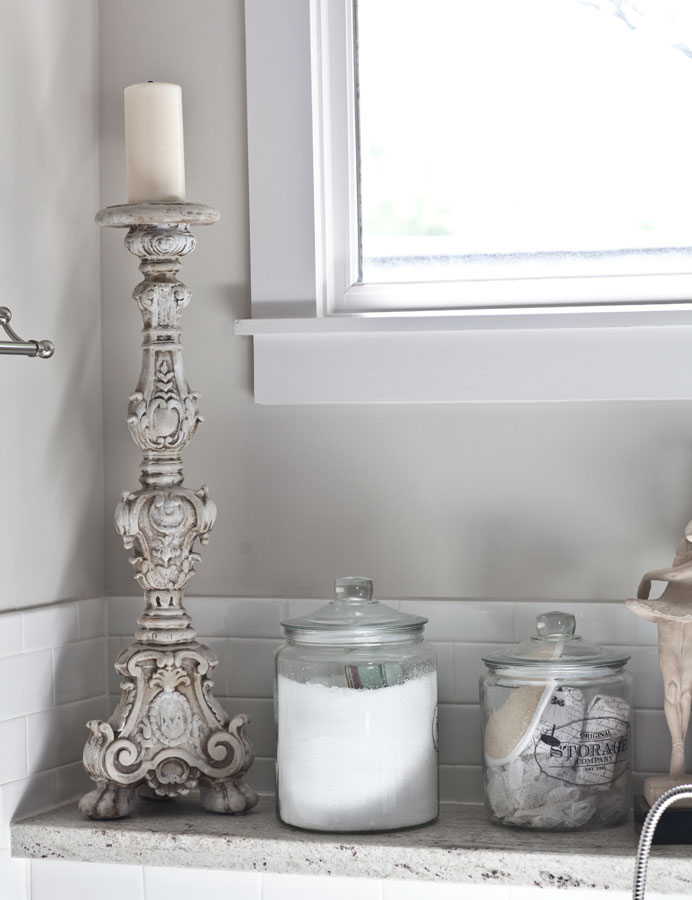 I also have my vintage chandelier in case I need more light. I love this chandelier although this is not the first one I had in here. You can see the story there if you CLICK HERE.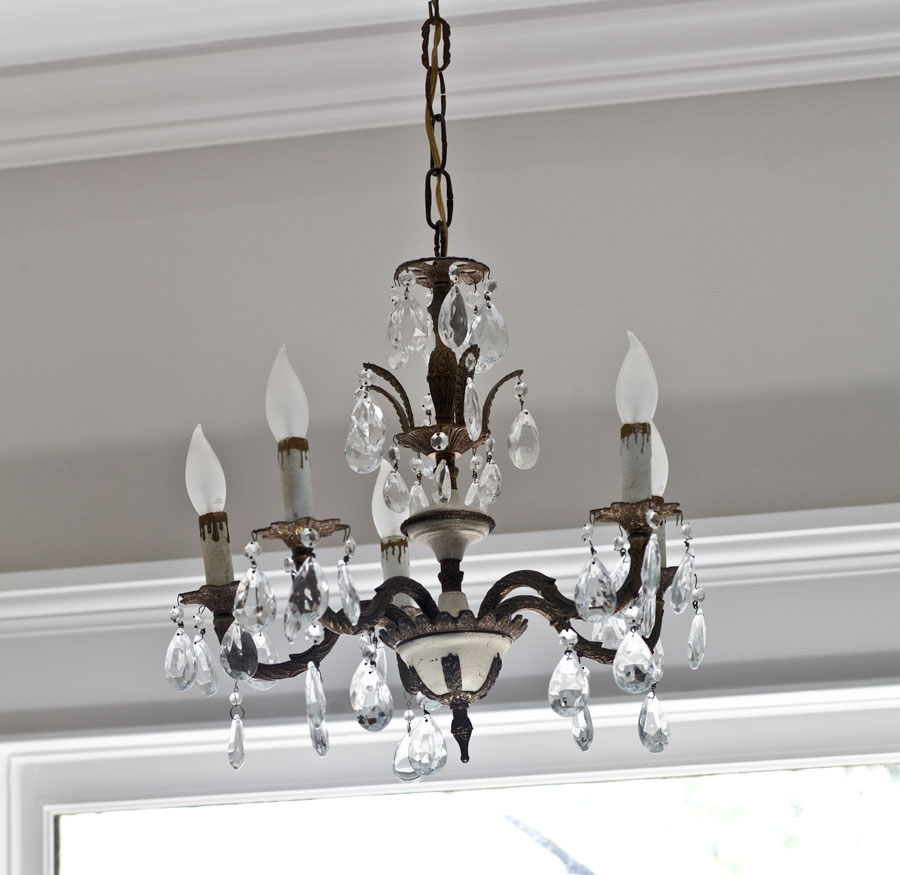 When the sun is setting it comes in this window and fills the tub with light so that it looks like the light is coming from the tub. It's a cool optical illusion.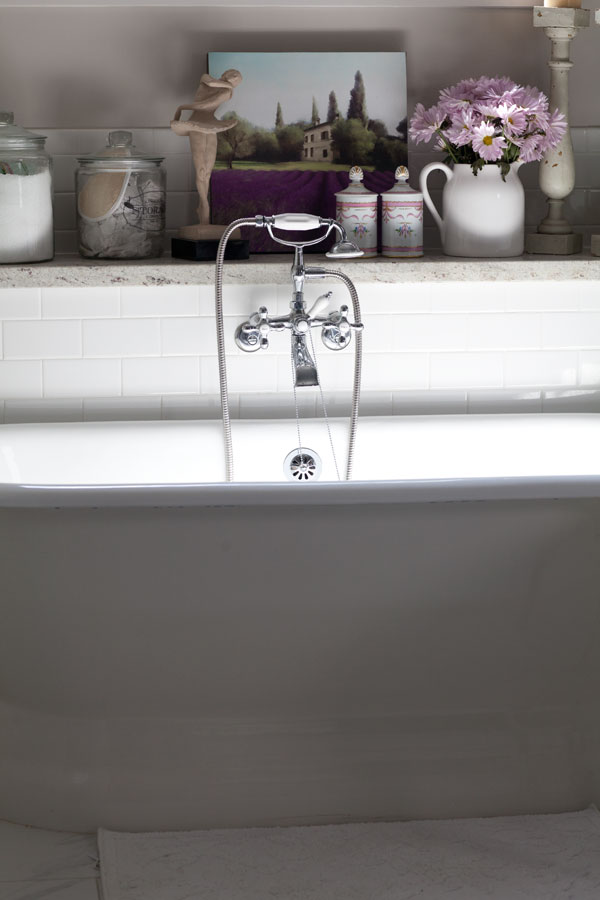 What better way to end the day than a soak in the tub?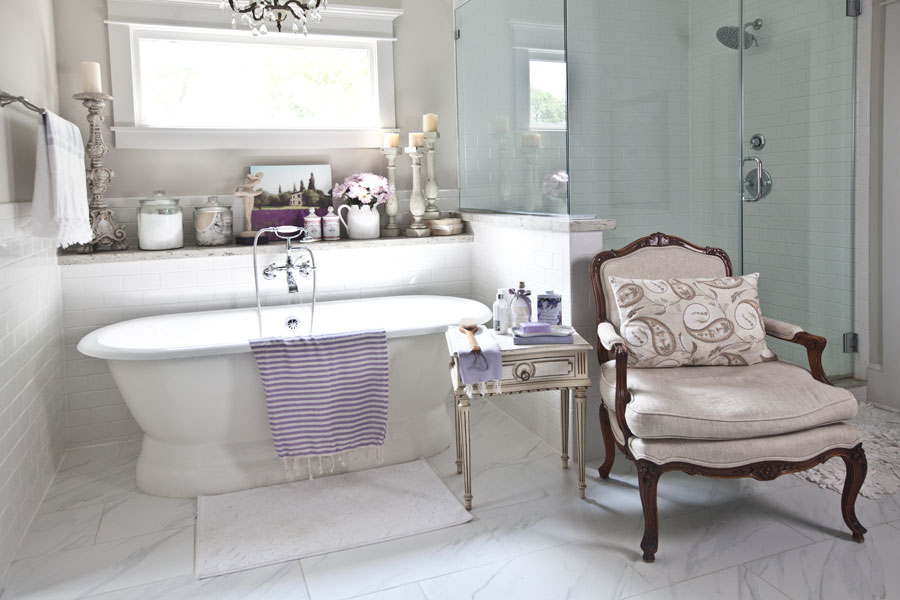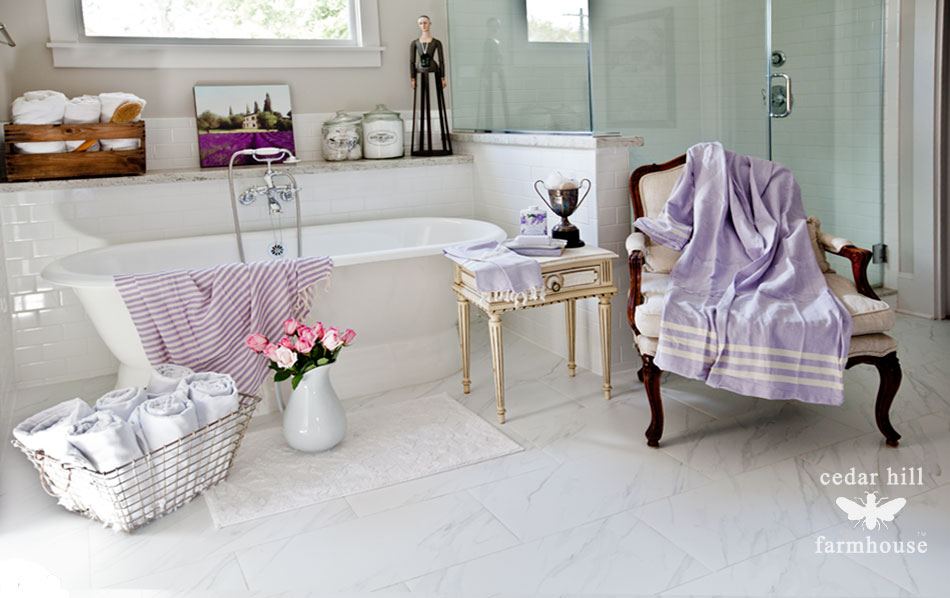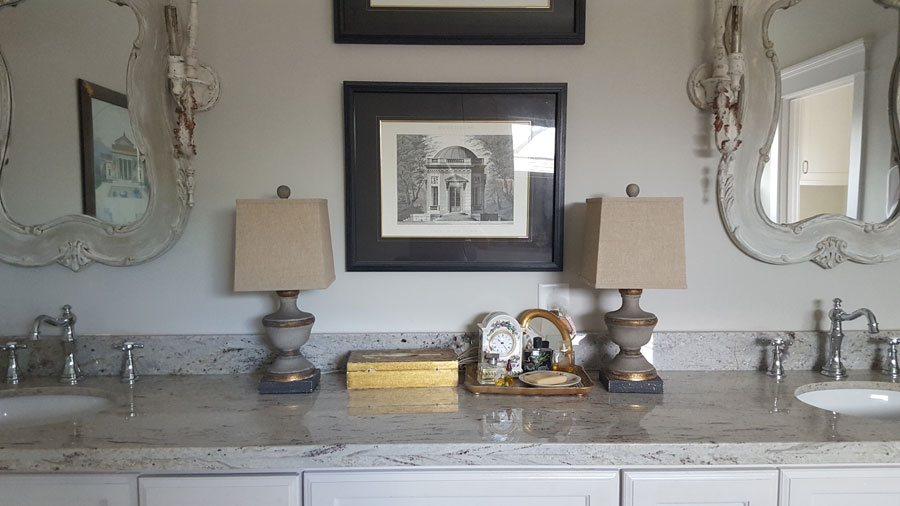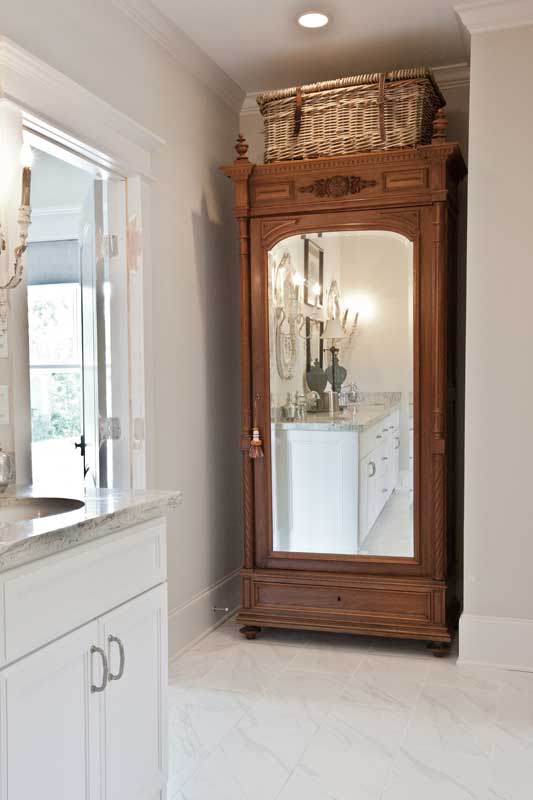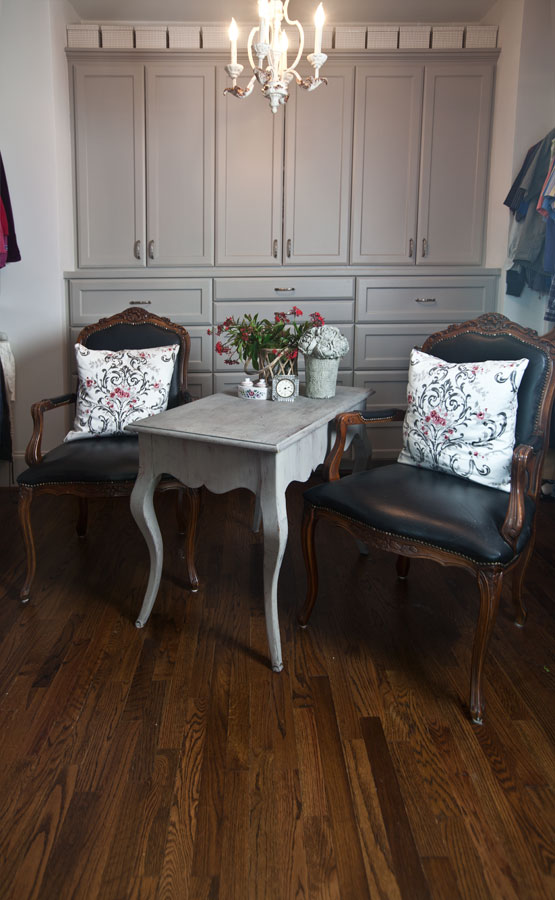 I'm joining with 6 other bloggers to bring you this French Country Design Series.
Once a month we post as a group our unique perspectives on a common theme, and this is the third in our three month series, "Morning, Noon and Night". I invite you to enjoy the wonderful posts below evoking a French Country Evening…