Our Molly the Collie needed a new cover for her dog bed. Of course I couldn't find anything I liked. I love those DIY dog beds that are made from a drawer, but our Molly is large and so she needed a big bed. I decided to recover the bed she had. As I removed the old cover, I realized the bed was foam. So I used one piece of mattress ticking fabric. I folded it over and sewed the ends, and hemmed the opening. Yes it is open on one end, but that's okay.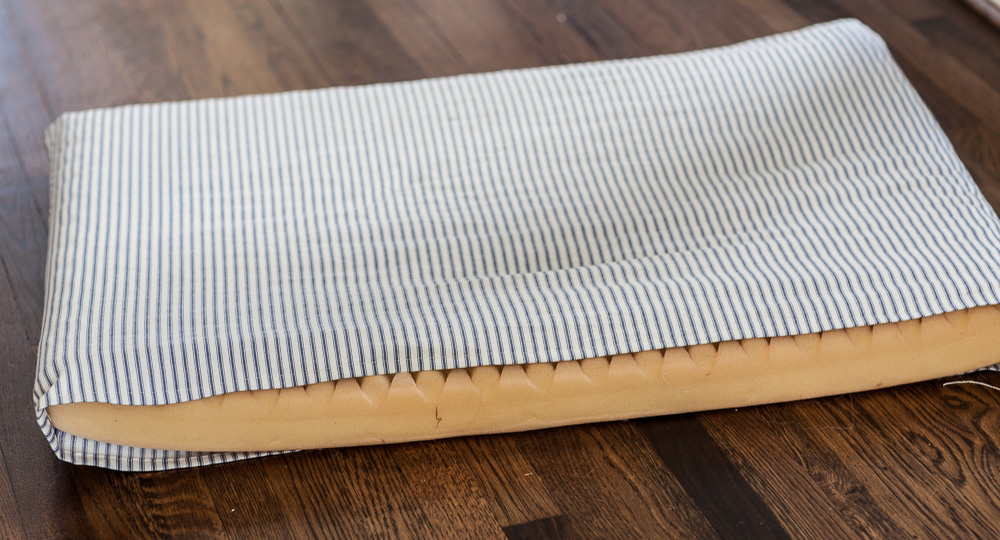 I made another cover almost exactly the same from reproduction grainsack fabric. I had purchased a serger sewing machine in December, a Christmas present to myself, but I never had time to figure out how to use it. I just decided to sit down and figure it out. It's complicated! There are 4 threads and 2 needles. But look at what it does! And it cut the excess fabric all at the same time.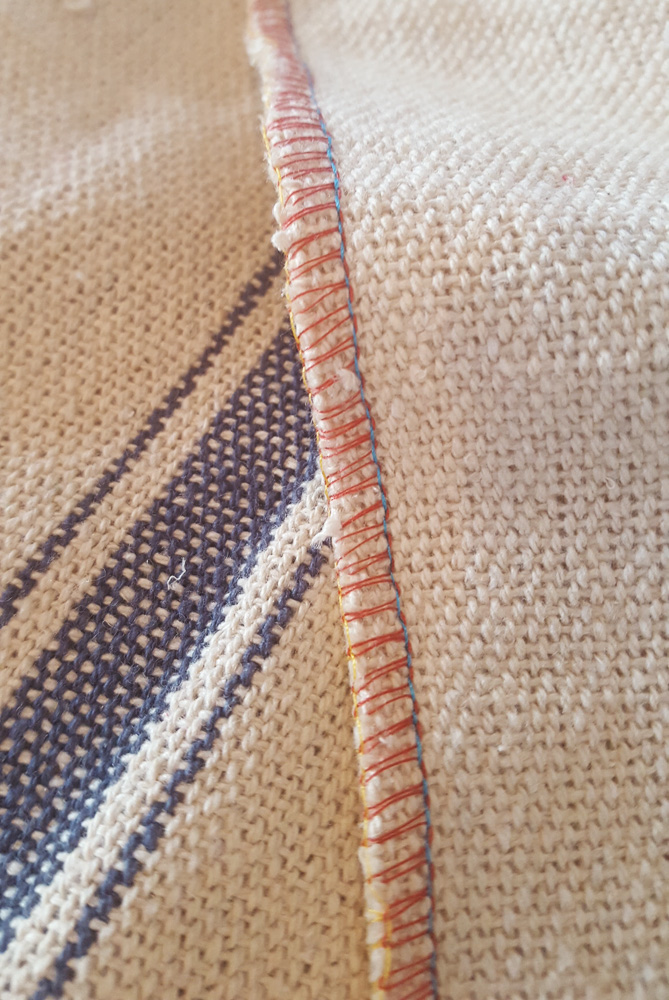 This is the other sid of the fabric.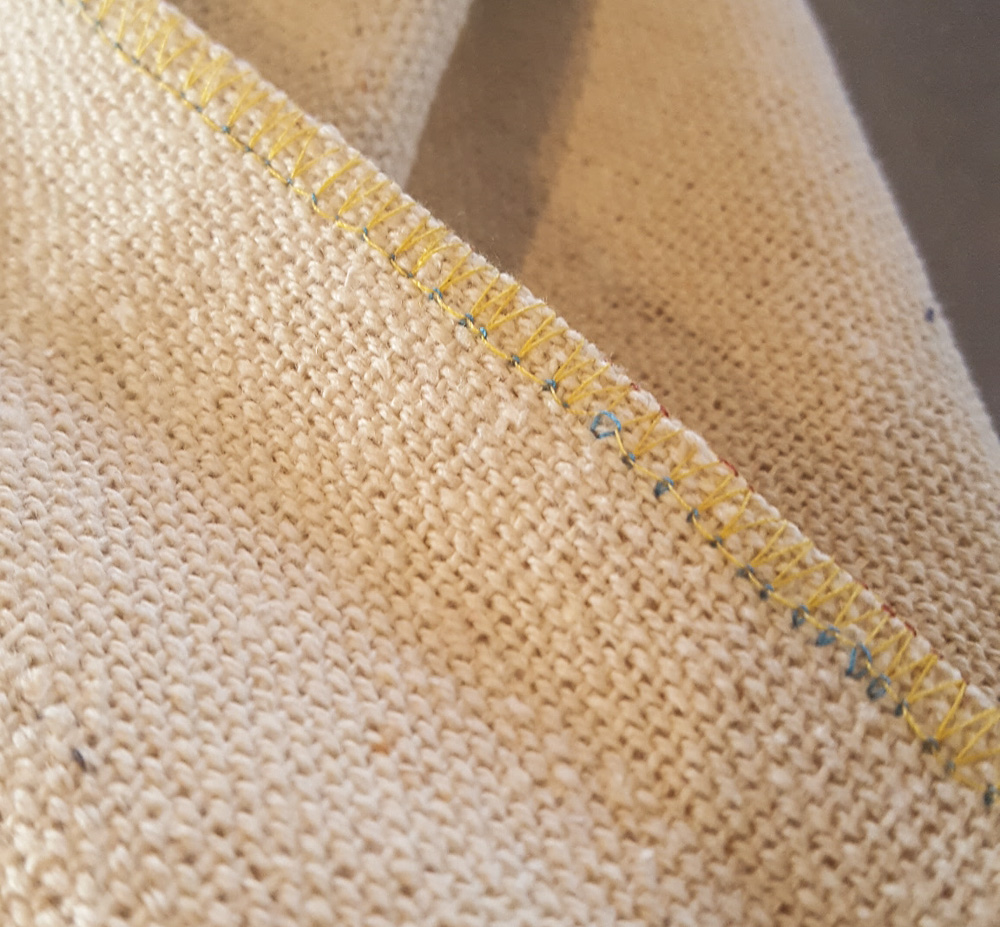 I finished off the opening the same as with the first bed cover. I folded over the ends once, pressed them, then folded them over again, pressed them, then sewed the hem.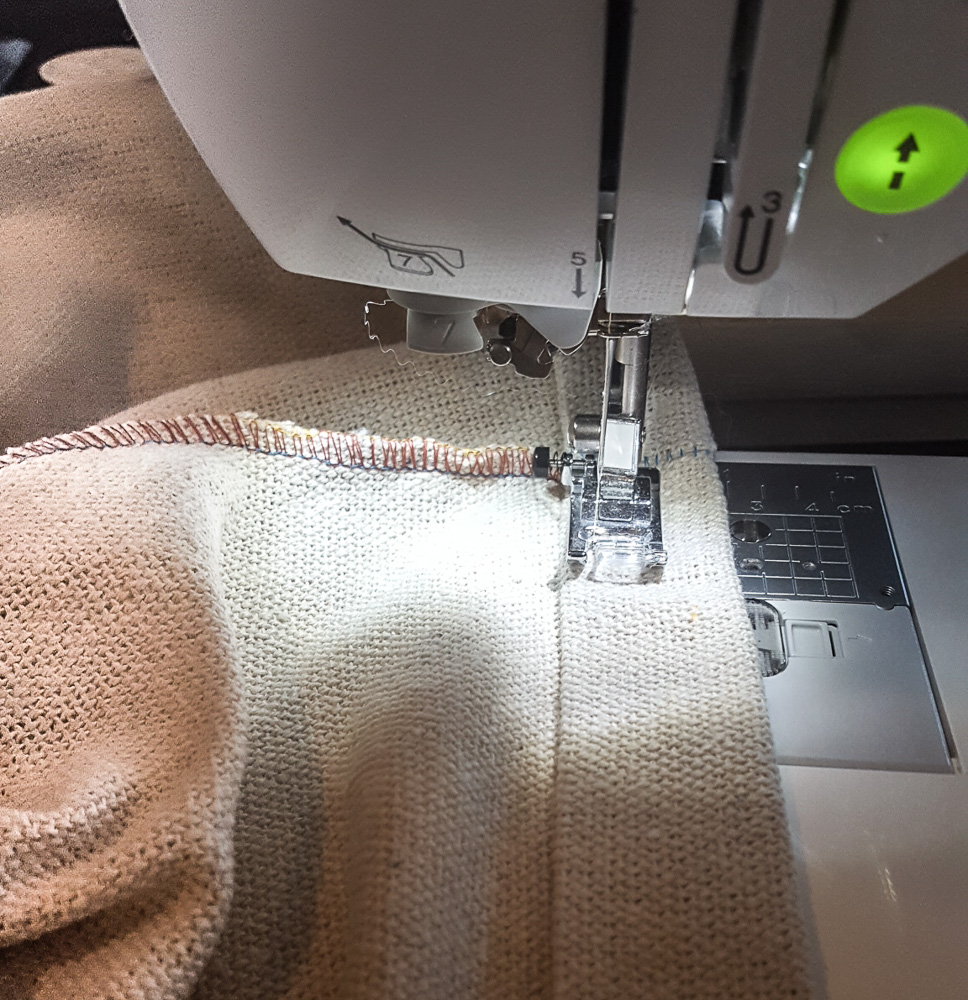 I added 3 sets of ties where the stripes are. I put this cover on the opposite way. It fits very snuggly.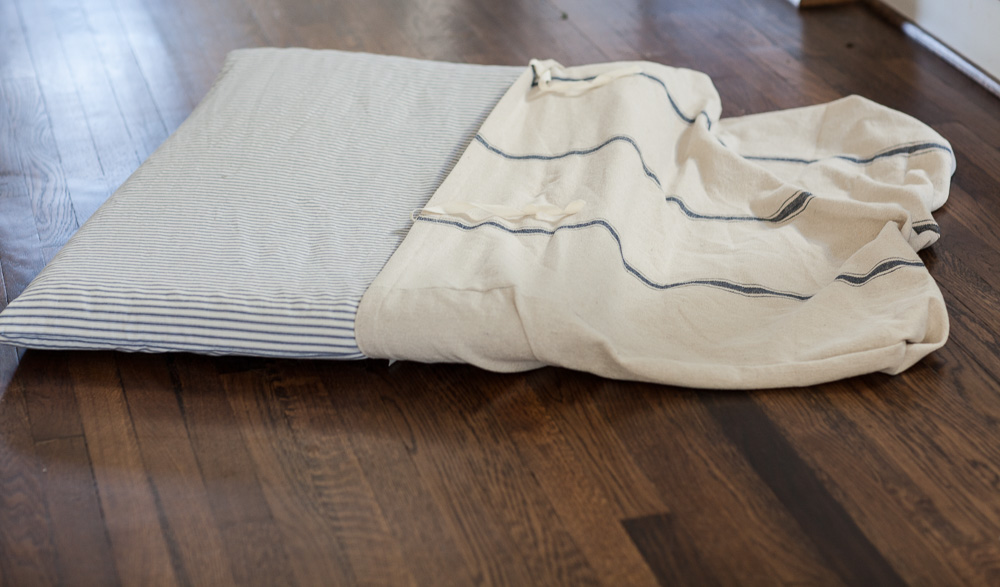 This is how the finished end looks. I think it's very charming.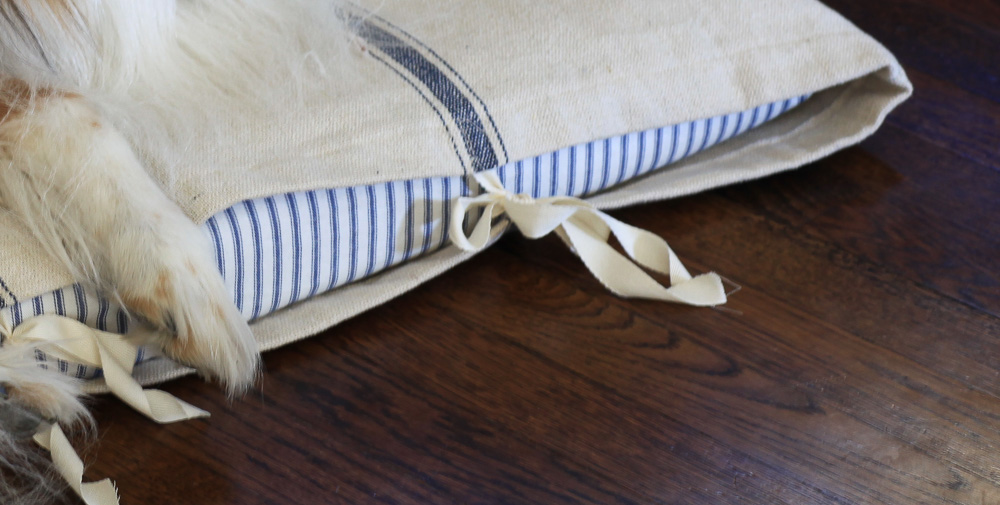 Aww there she is. I asked her to model the bed for you, and she did. Those eyes are so expressive. She's so attentive and watches my face so closely.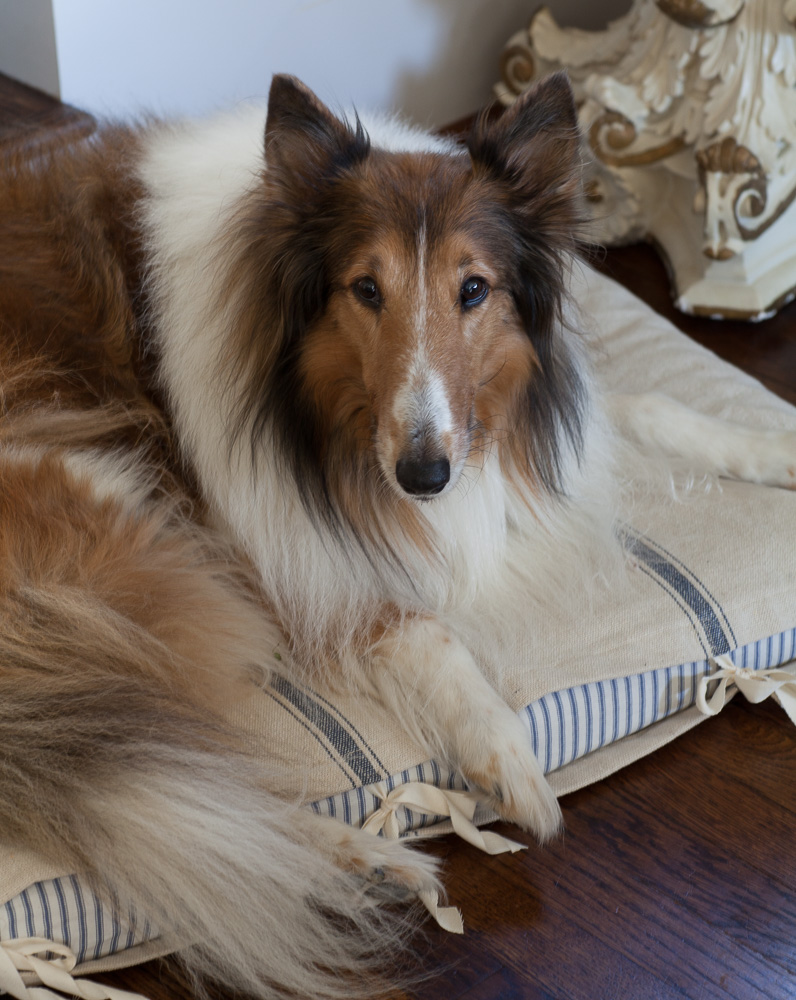 Well I think this fabric will be cooler for the summer. Start to finish I think this took about an hour, maybe two. I used about 2 yards of fabric for each cover.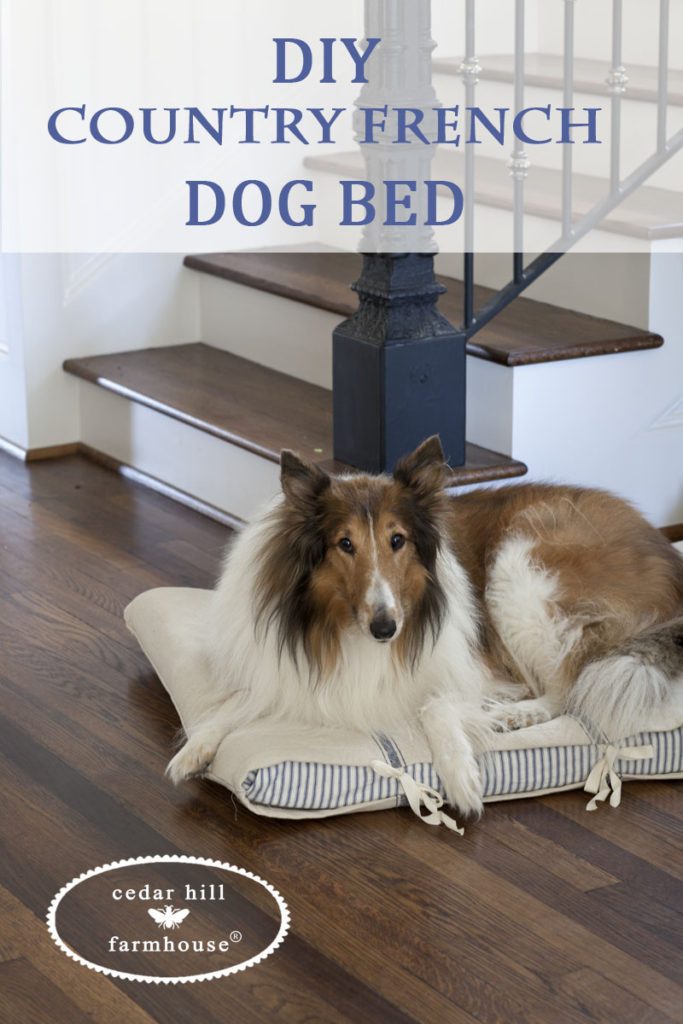 And I have one more photo because she's so cute. This is a very easy project and doesn't require a lot of skill. You do not need a serger to make this. You could use a regular sewing machine.