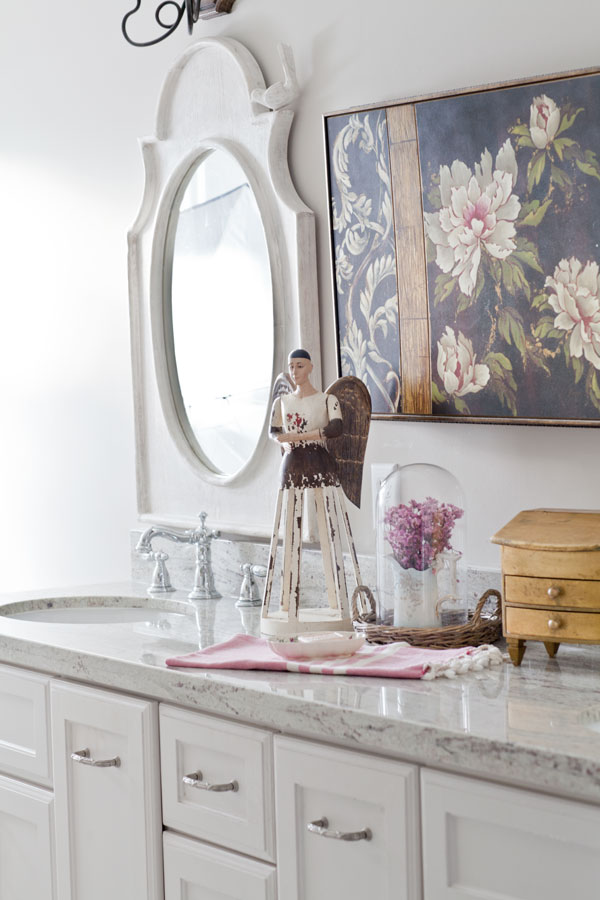 If you know me, then you know I have rather Victorian views of the bathroom. I don't care to see a toilet or even discuss it. Yet sometimes it is required. And today I'm talking about conquering common bathroom decorating problems, so you may see a toilet today. If you are squeamish, you might want to look away.
Some what are these horrid bathroom decorating crimes? Here we go.
1. Boring lighting
Why not treat this room like any other and use beautiful lighting? When looking for lighting for our new home I found that most of the bathroom vanity lighting was unattractive. I spent days and days looking at light fixture and light fixture that all looked the same. Then I found some lighting that looked a bit more upscale. It wasn't a lot more expensive, it just looked better. I found these at build.com (not sponsored.)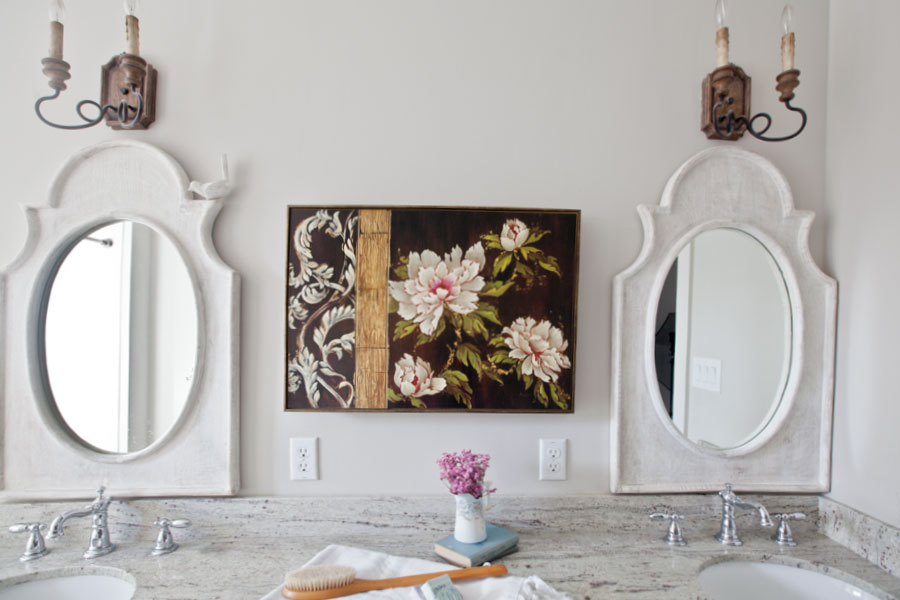 2. Large builder grade mirrors with no frame.
You know the kind. They are big and have no frame. This was a new house so I could do whatever I wanted here, but in our old house, I had the old big mirrors removed and bought smaller mirrors with nice frames.  It was not that expensive, and you could probably do it yourself if you are very careful and adventurous.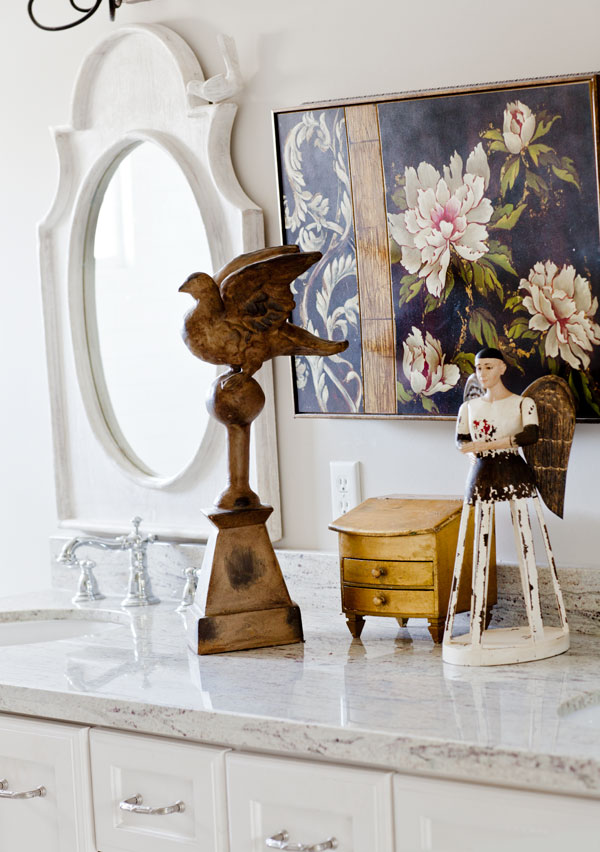 3. Boring walls
Why not use a beautiful print in here? I'm not suggesting you add some very expensive piece of art that might be affected by the high levels of humidity in the bath, but inexpensive artwork will add real beauty to the bath, so why not?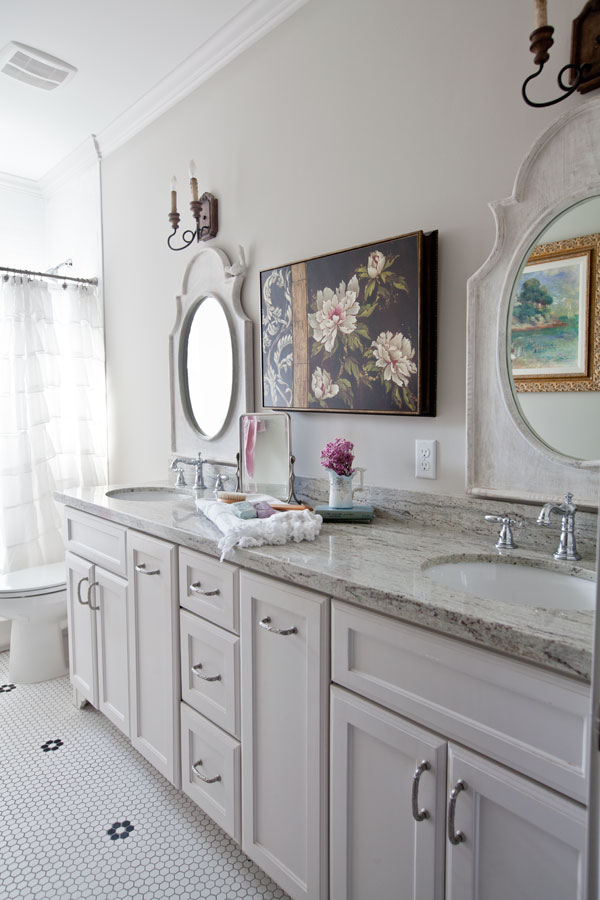 4. Clutter
Try to keep as much out of sight as possible. I keep the toothbrushes plugged in, but out of sight. For these photos I did remove the soap dispensers, but try to keep the counters as clear of clutter as possible. All of the lotions and sprays, and what not are kept in the drawers are under the counters.
I hope that helps you to make your bathroom a beautiful escape at your home.
Have you heard about the latest super cool, must-have app? Bhome!!  You can find me there. It's a wonderful way to keep up with your favorite blogs and connect.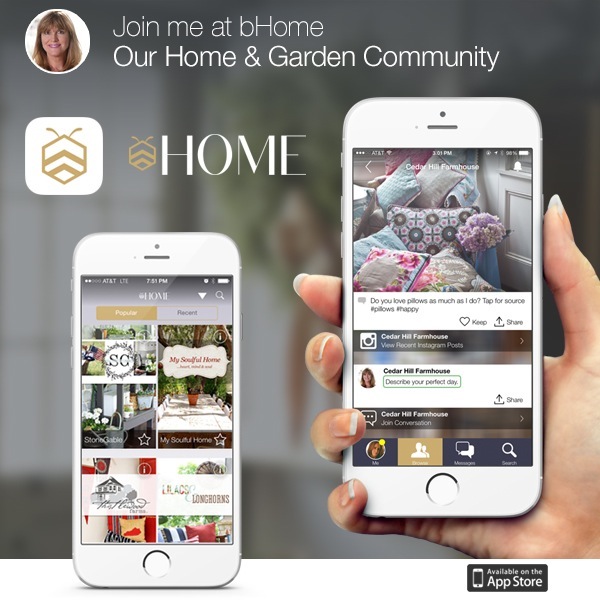 To learn more, you can catch a video here.