I've got 5 easy tips for your holiday entertaining today. I know you're busy, but you want a gorgeous table for the holidays. And I know that Christmas time is special to you. So what can you do that looks fabulous without taking forever to pull together? I've got some tips to share with you,
USE PLANTS INSTEAD OF FLOWERS FOR YOUR TABLE
I found red Kalanchoes at the store that I decided to use on the table. It's easier to keep plants alive for awhile rather than cut flowers. And after Christmas,  I hope to plant them, that is if I can keep them alive. I love Kalanchoes, since they are pretty easy to care for.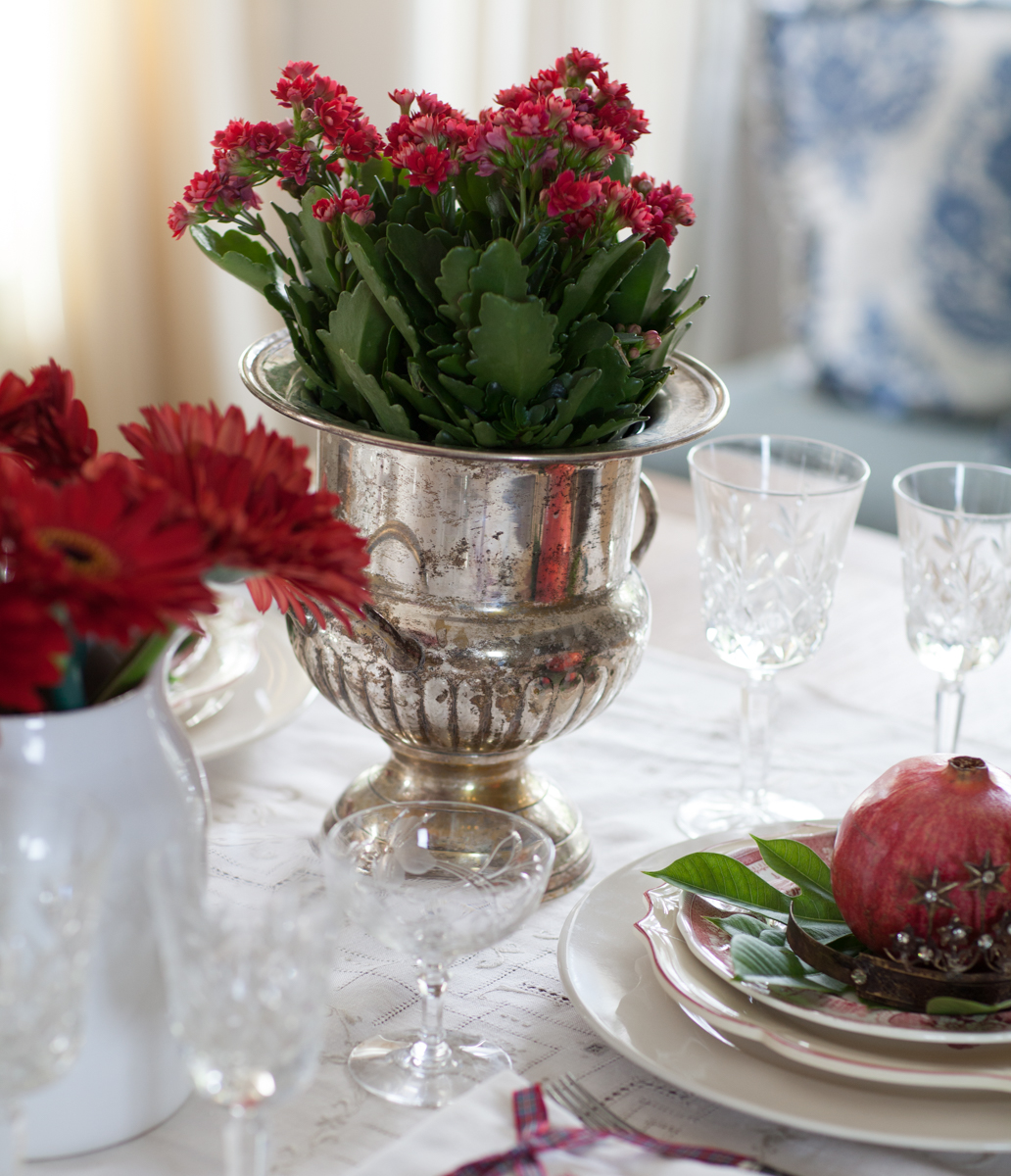 USE YOUR SILVER AS A VASE OR PLANTER
I have two champagne buckets that ended up being the perfect size for the plants I bought. The plants are easily removed for watering, then they can be put back. The plants are still in their plastic containers so I just put them in the sink when I'm watering them.
USE POMEGRANATES ON YOUR TABLE
I found a few years ago that I love pomegranates seeds, so I love to eat them, but they also are so gorgeous for Christmas decor. Use them on the table, then cut them open later to eat. Delicious! I set each one on a bed of leaves from my yard, then on top of an antique red English transferware plate, on top of a cream and red scalloped French plate, on top of an over-sized cream plate that I like to use like charger.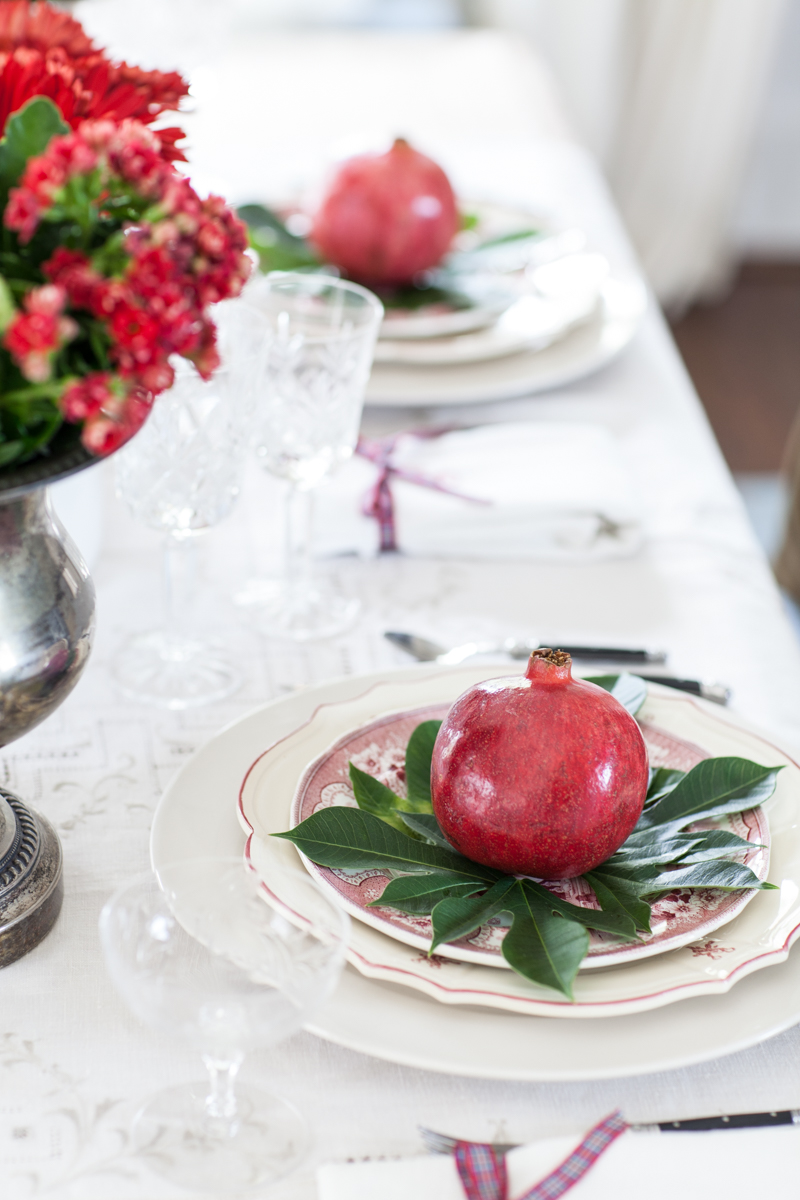 ADD BOXWOOD WREATHS TO YOUR CHAIRS
Boxwood wreaths are so pretty and the smaller sizes are perfect to add to a back of a chair. It's a nice touch to add the wreaths or festive ribbon to your chairs.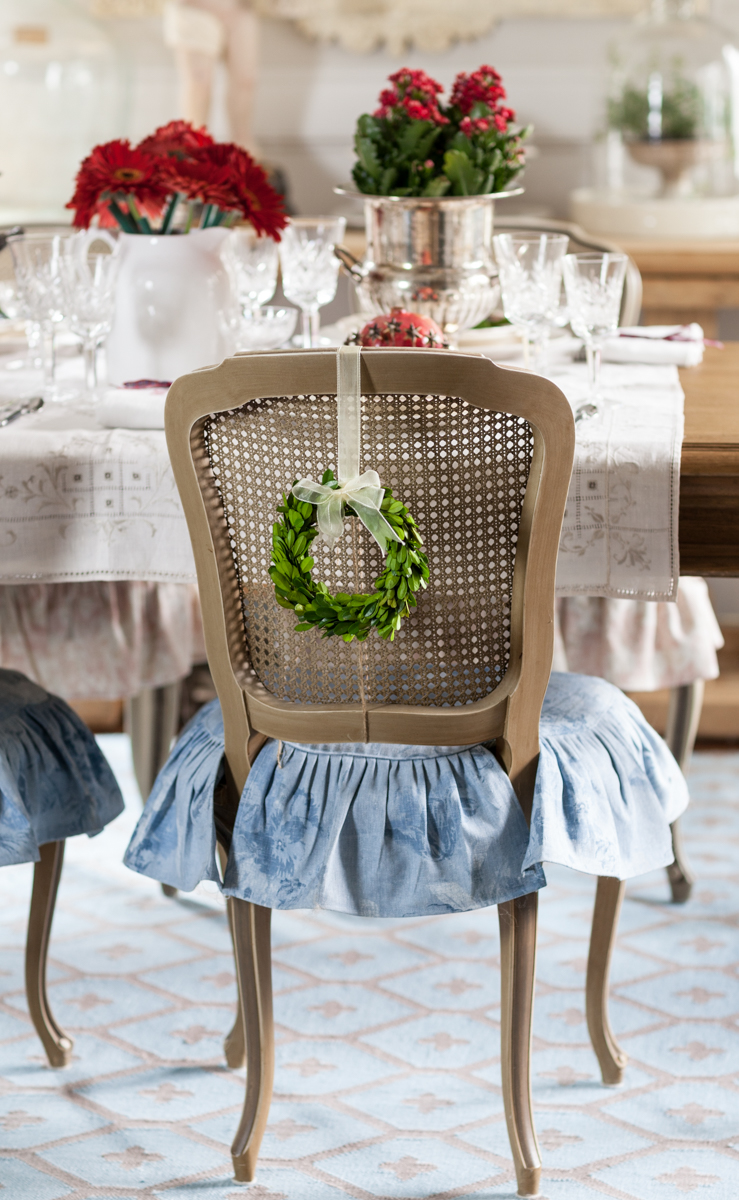 USE FESTIVE RIBBON AS NAPKIN RINGS
If you find your table needs more color, then add ribbons of your chosen color and use them as napkin rings.  I used tartan ribbon for my table. The napkins are hand embroidered French napkins with a red "S".
ADD A SPRIG OF GREENERY TO YOUR NAPKINS
I used greenery from the shrubs in our yard. If you have access to an evergreen tree, you can add add an a sprig of cedar, pine or fir instead.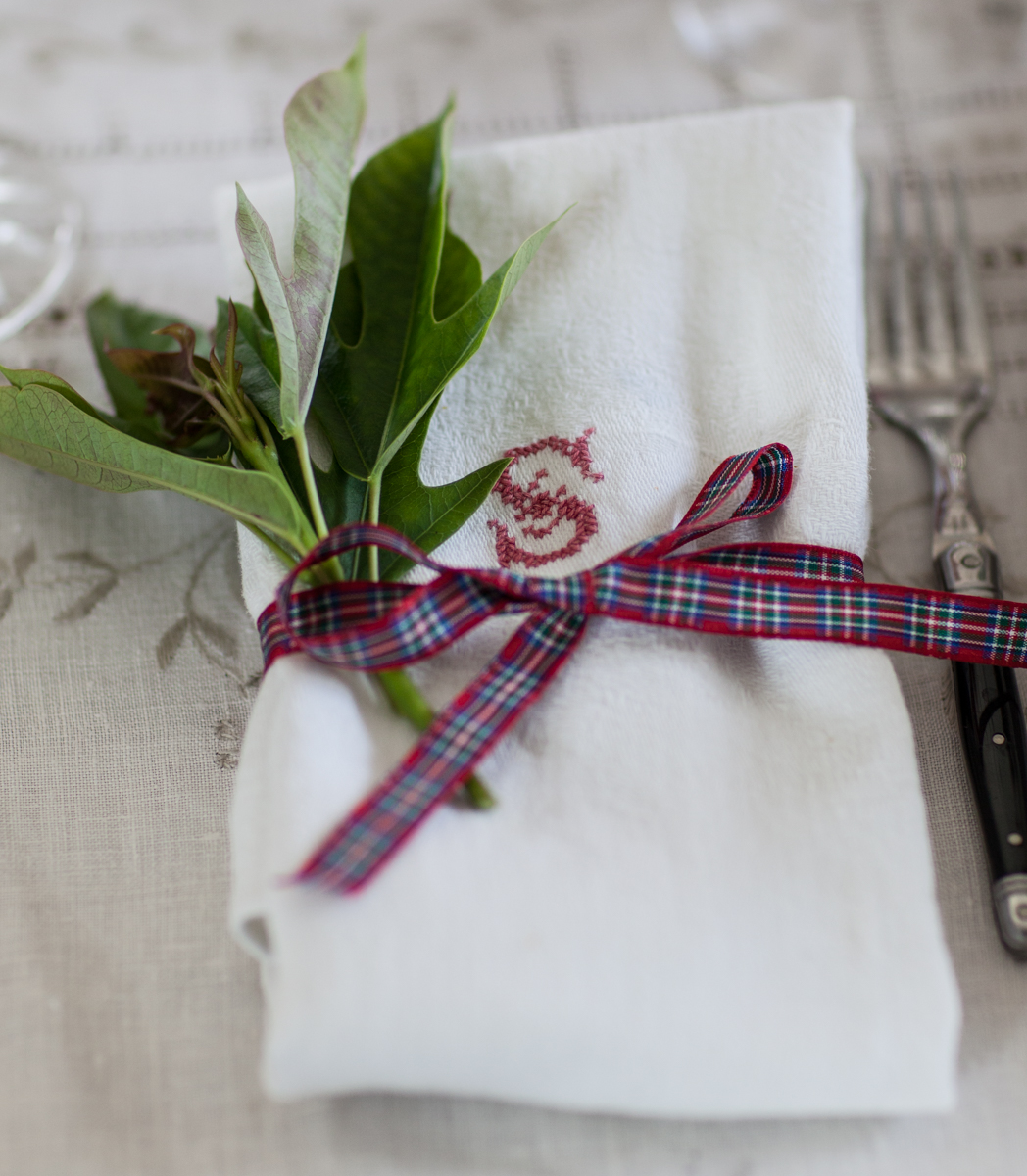 USE CROWNS ON YOUR TABLE
Think about what decor you have in your home that looks like Christmas. Maybe it is something you display all year. I had these crowns spread around the house, but they look fabulous on the Christmas table surrounding the pomegranates.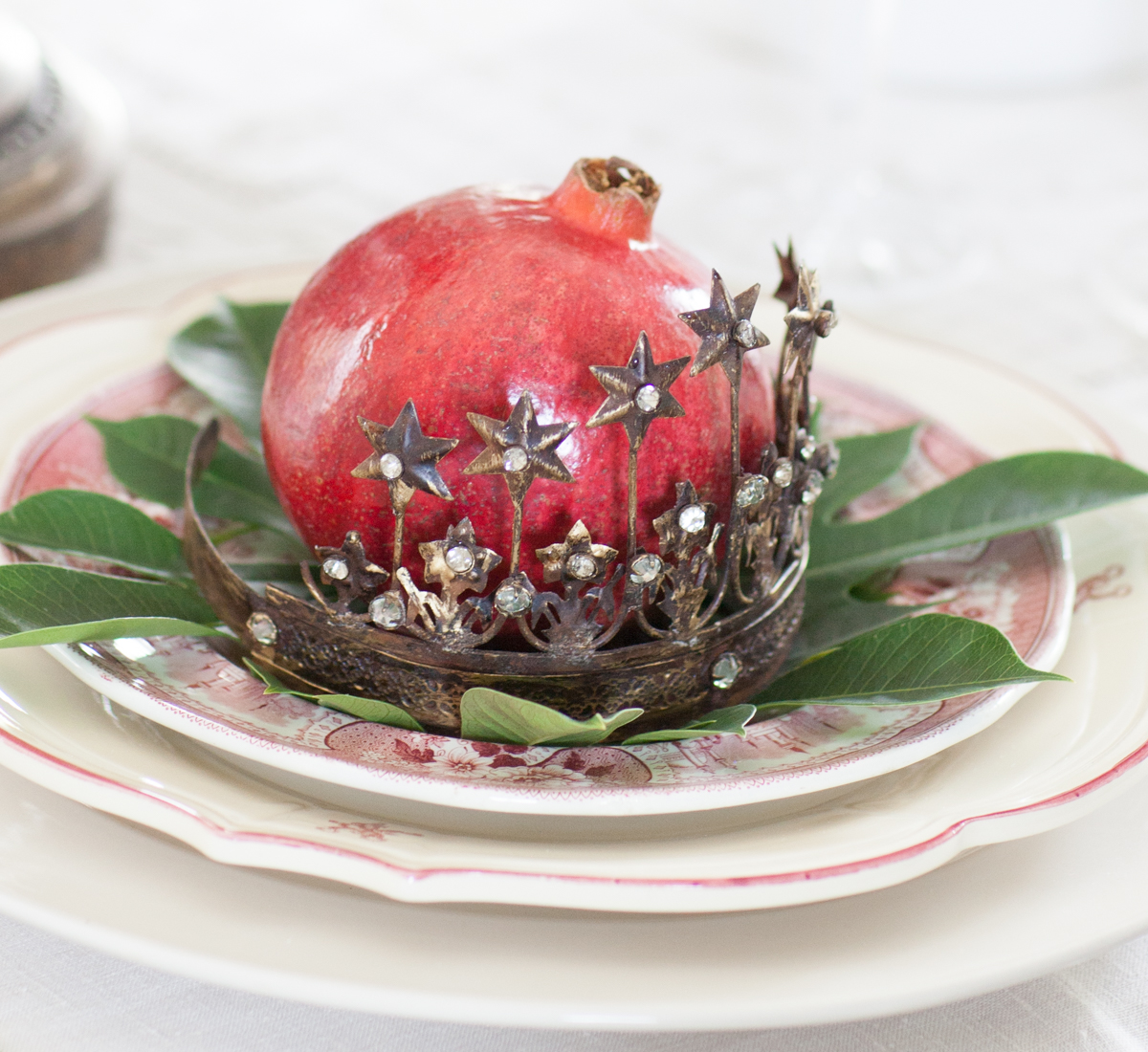 There's a simplicity to the table that greatly appeals to me. My philosophy is to use the best elements when putting a table or room together, then no matter what you do, it will look fabulous. It's hard to go wrong with classic ingredients.
Did you get our 101 Best Decorating Tips and Tricks PDF? CLICK HERE to get it.