Today I'm on the porch. It's cold and rainy and dreary. And when I say cold I mean it's 53 degrees F. Yes I'm a Texan, and this is cold for us. I've lived in PA, where it gets much colder, but here the winters are very mild.
I've used my husband's old sled on my front porch. When his family moved into a house in the 60's this sled was in the attic.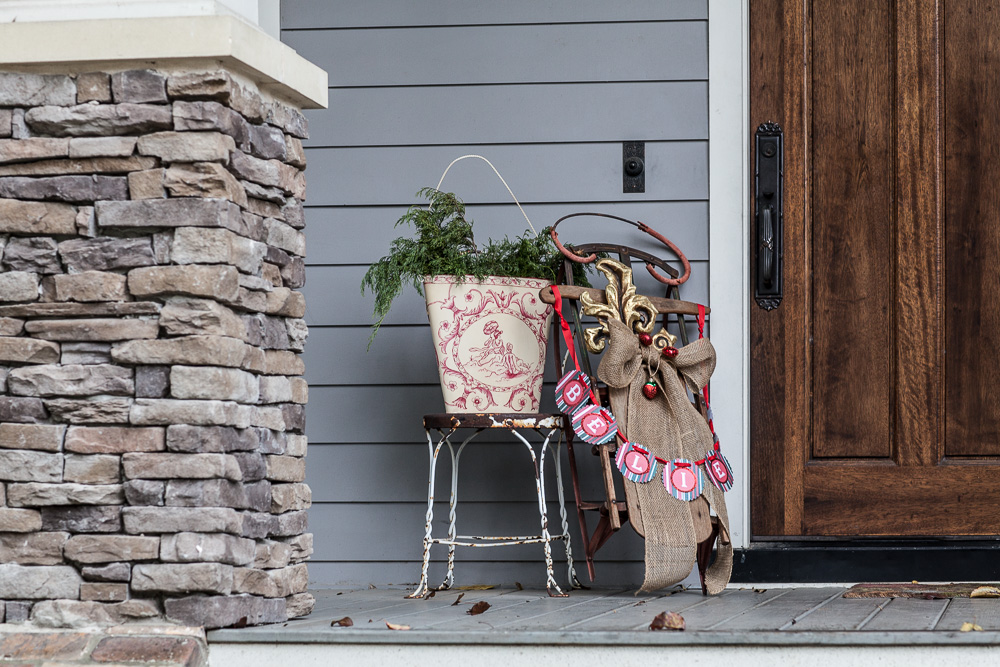 I added a burlap bow and some other goodies to the sled. The sled is missing it's rope you use to steer the sled. I mentioned it to my husband and he didn't know what I was talking about. I don't think he used it much in Oklahoma where he lived. In PA, we used our sleds every winter, and we used the rope. Here in Texas, it's just Christmas decor.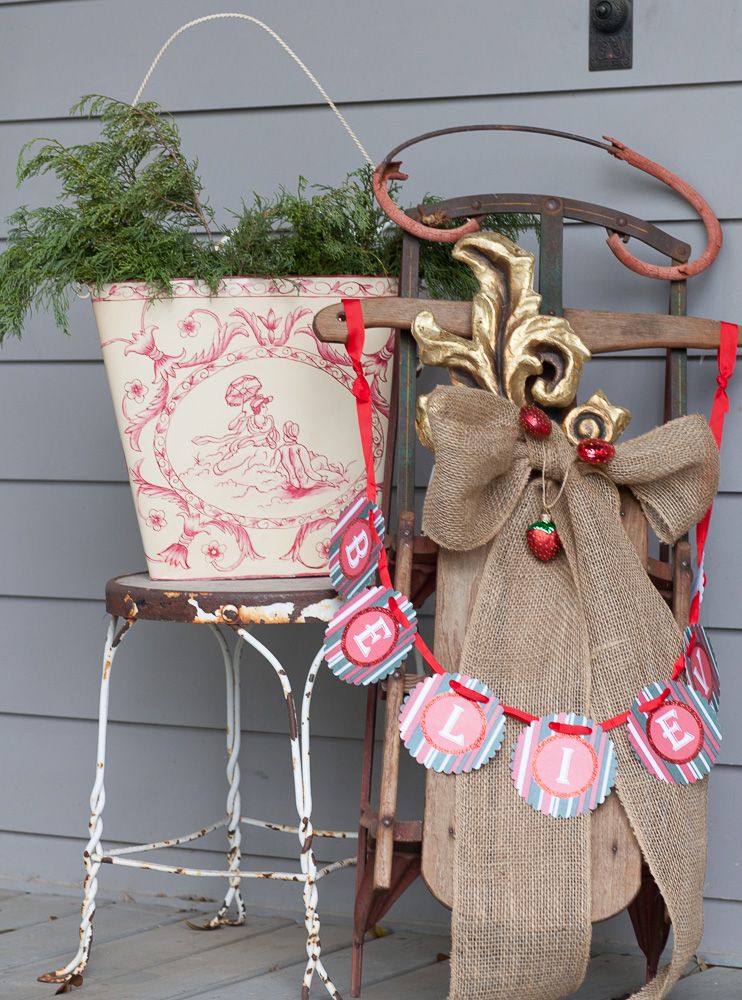 I love this toile bucket! I thought it added a fun element to the porch.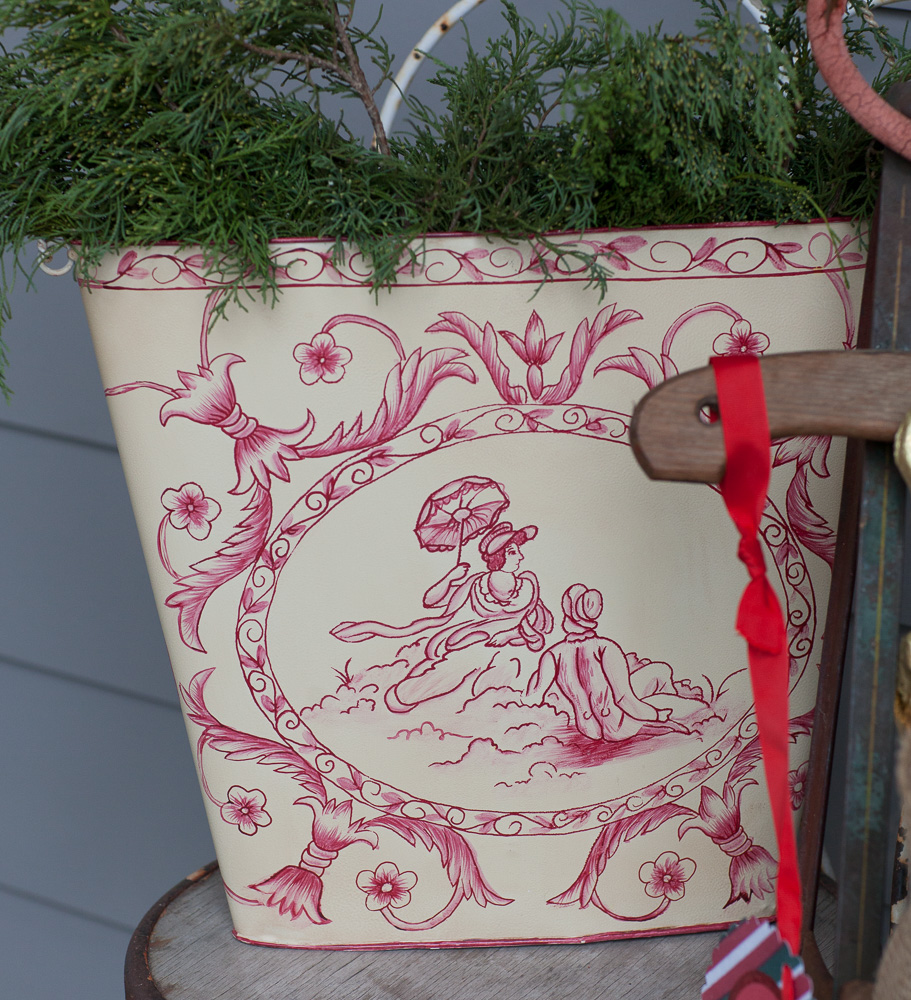 You might recognize it from my post on my dining room. Here is the other side of the bucket. I never can decide which side to put in the front.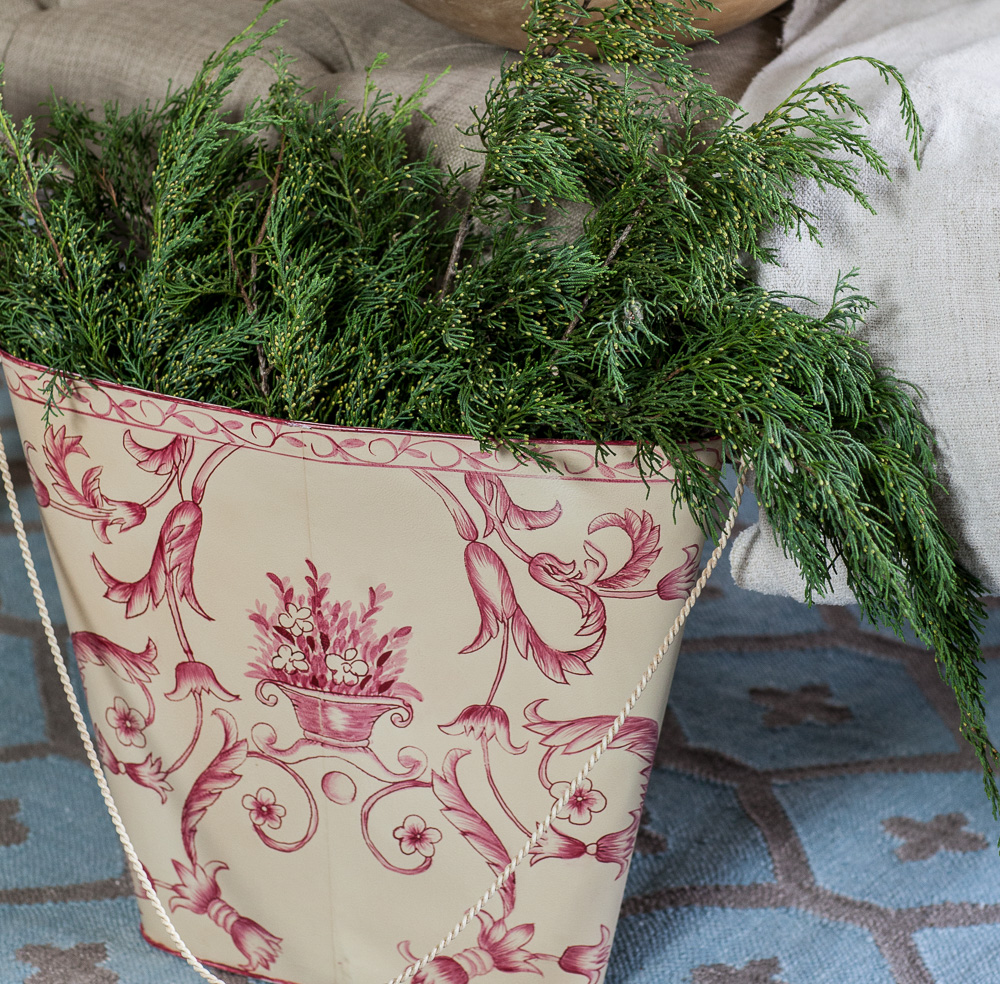 I'm celebrating Christmas and December and having the BEST READERS EVER by having a giveaway. Every time you leave a comment, you are automatically entered to win. Some restrictions apply.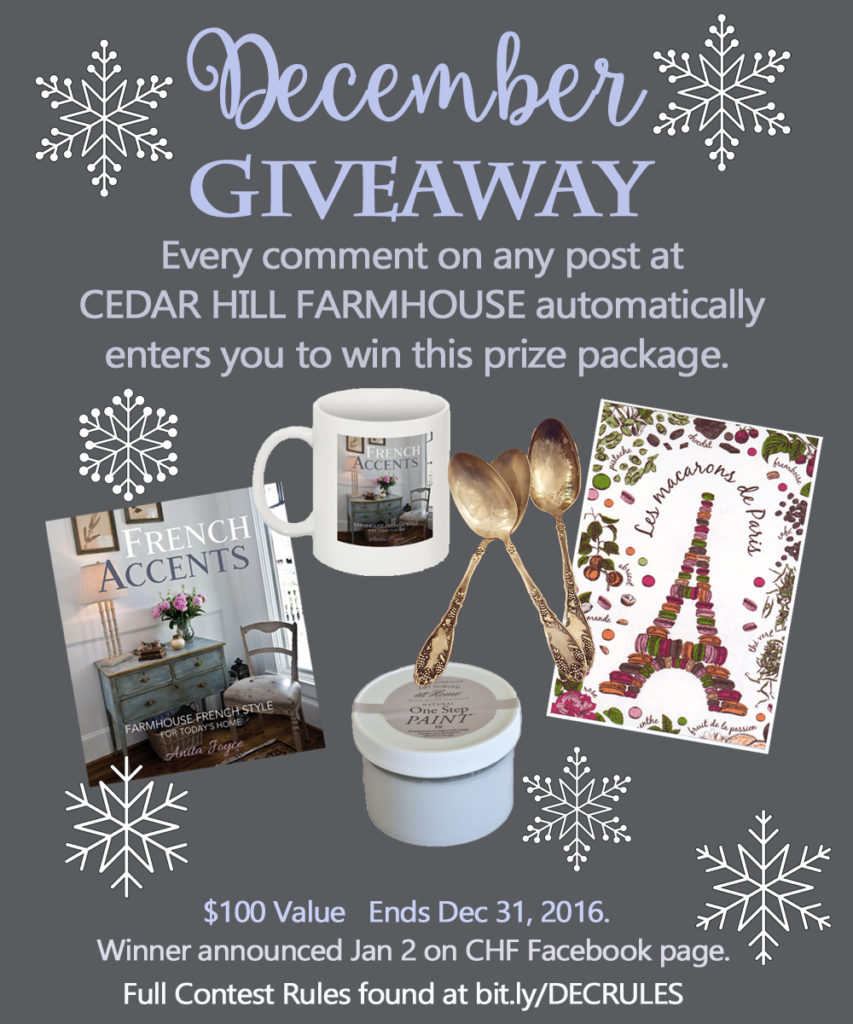 Now that you've seen my front porch, let's head over to my back porch. Below are a few stockings I added to my demijohn crate. Why not? Who says stockings have to be hung only on the chimney?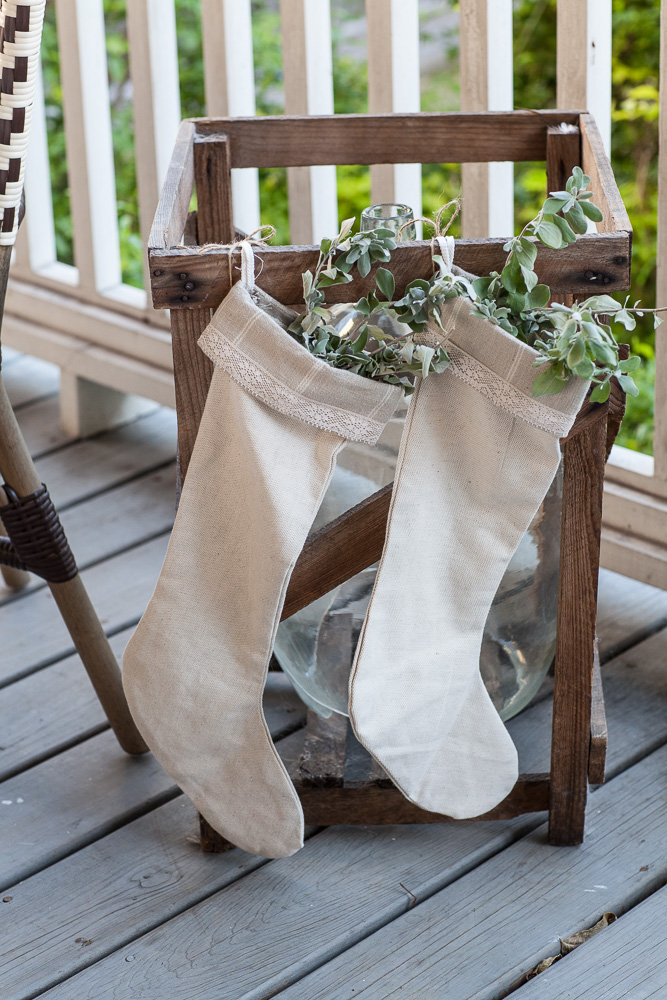 Here's my lantern all set up for Christmas. Lanterns are great for seasonal decor because you can dress them up for any season. Here I used some greenery from my yard along with a mercury glass garland, and an 'A' with my little ice skate ornaments. I used to be a figure skater, by the way. I could do some jumps and spins, but that's about it. I've promised to take my daughter skating this season, so pray I don't get all fancy, decide to show off, and then break something.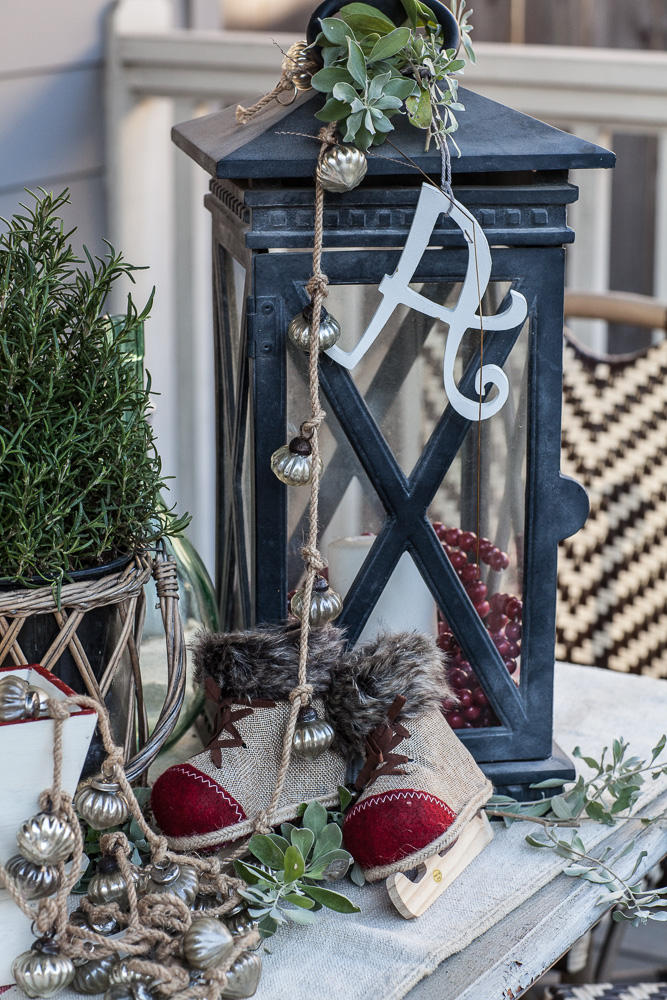 I brought my favorite fluffy pillows outside to make my chairs more comfy. The red and white ones are made from antique linen torchon (towels) from Europe.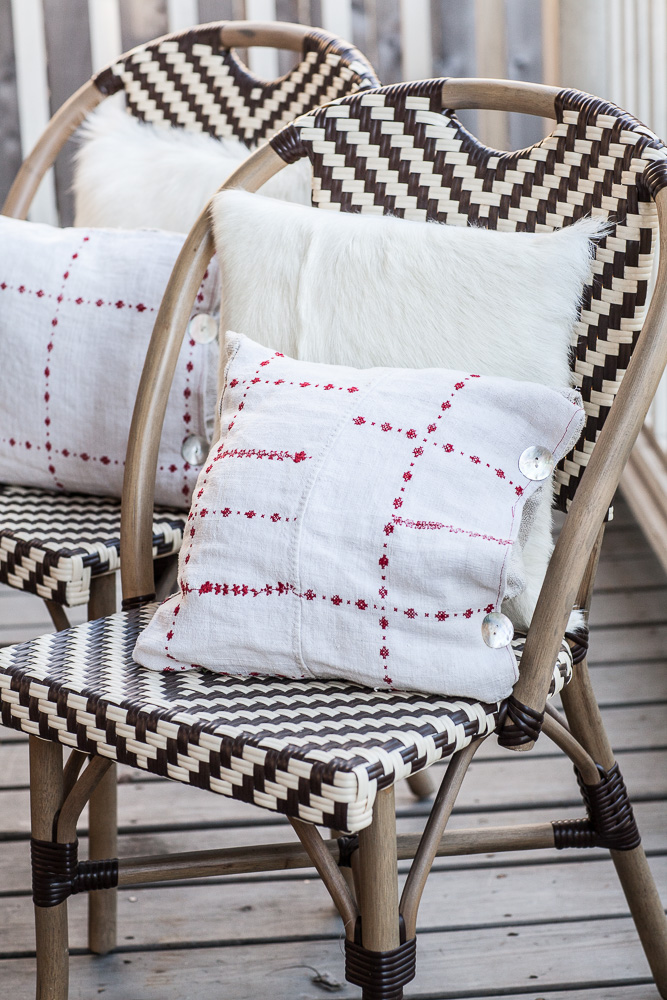 This is another vintage sled that we inherited. I filled it with vintage mini Christmas ornaments that were also inherited.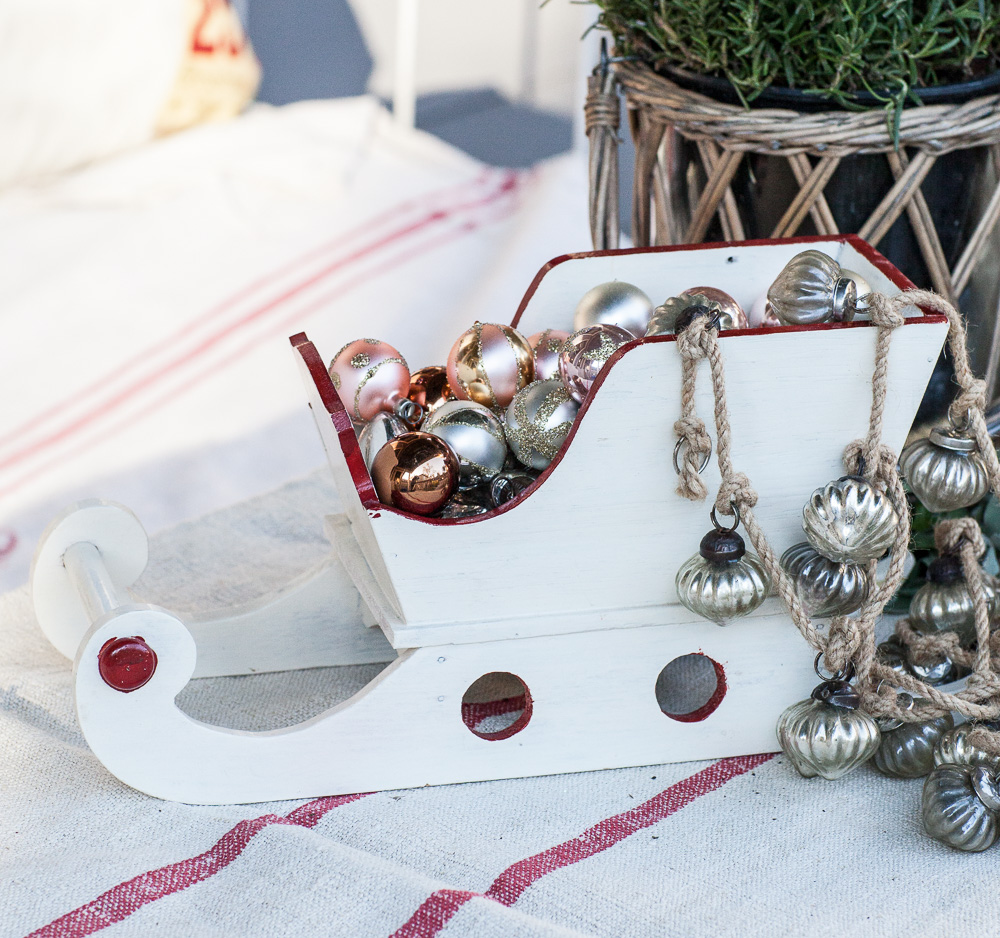 I brought some Christmas pillows outside also.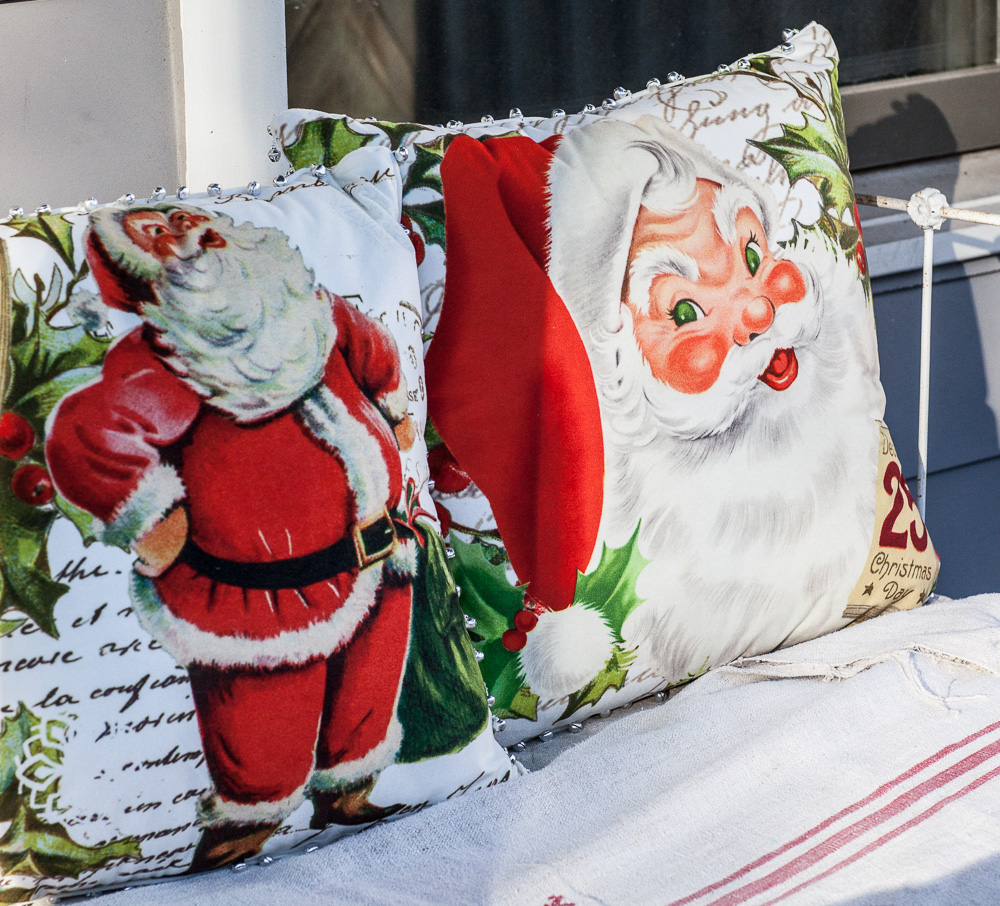 Here is my back porch with my table all set up. The bench is actually a converted crib. I've used a rosemary bush on the table and wow the fragrance!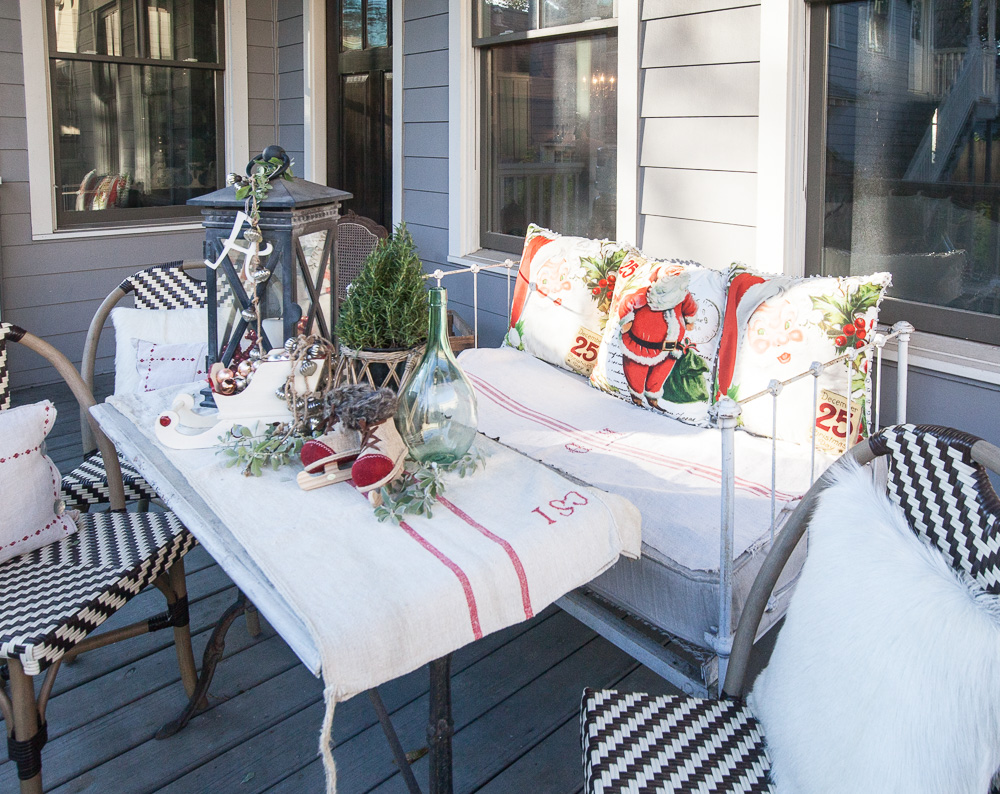 As you can see here in the city, we are really close to our neighbors. I actually like it more than I thought I would, but I have very polite, considerate neighbors who are very quiet.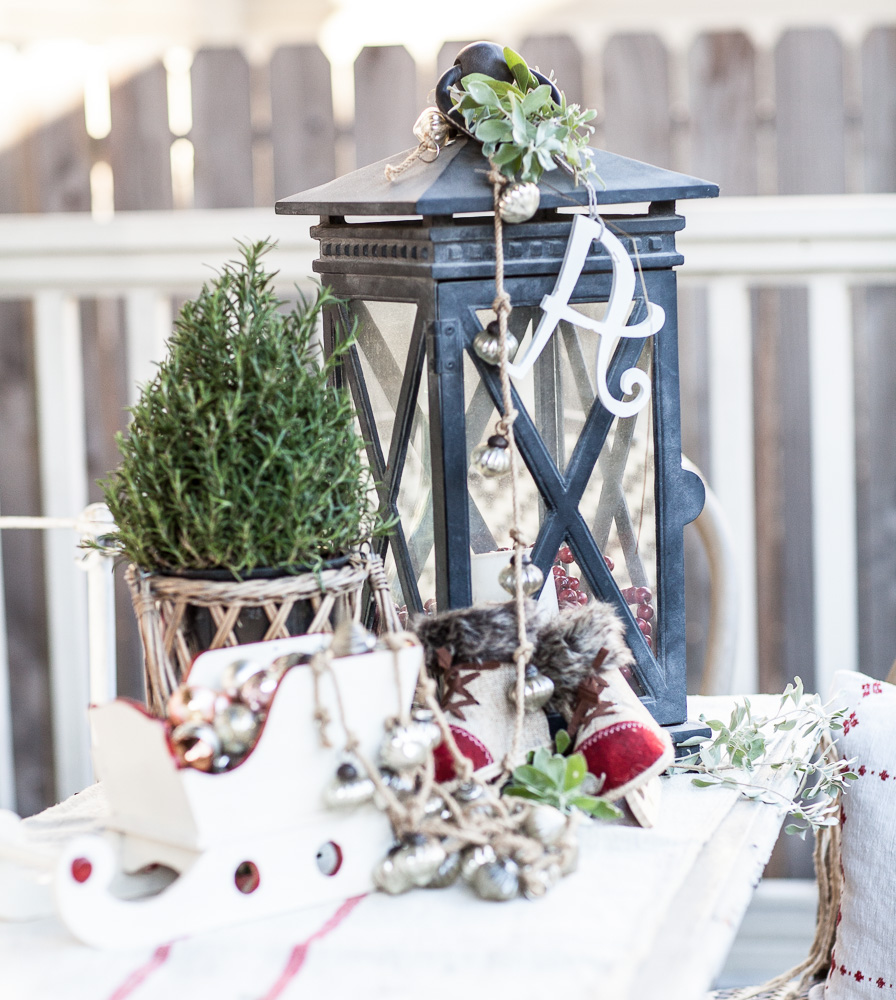 I hope you enjoyed my porch tour. Have fun checking out what my friends are doing on their porch and outdoors.
Please join us…but bundle up because "Baby It's Cold Outside!"

~Monday~
~Tuesday~
~Wednesday~
**(Wednesday posts go live at 6am EST)**