If you listen to our podcast DECORATING TIPS AND TRICKS, then you may know that Yvonne from Stone Gable practically demanded that I bring my large trough back from the farm and use it for my Christmas decor. So of course I brought it back.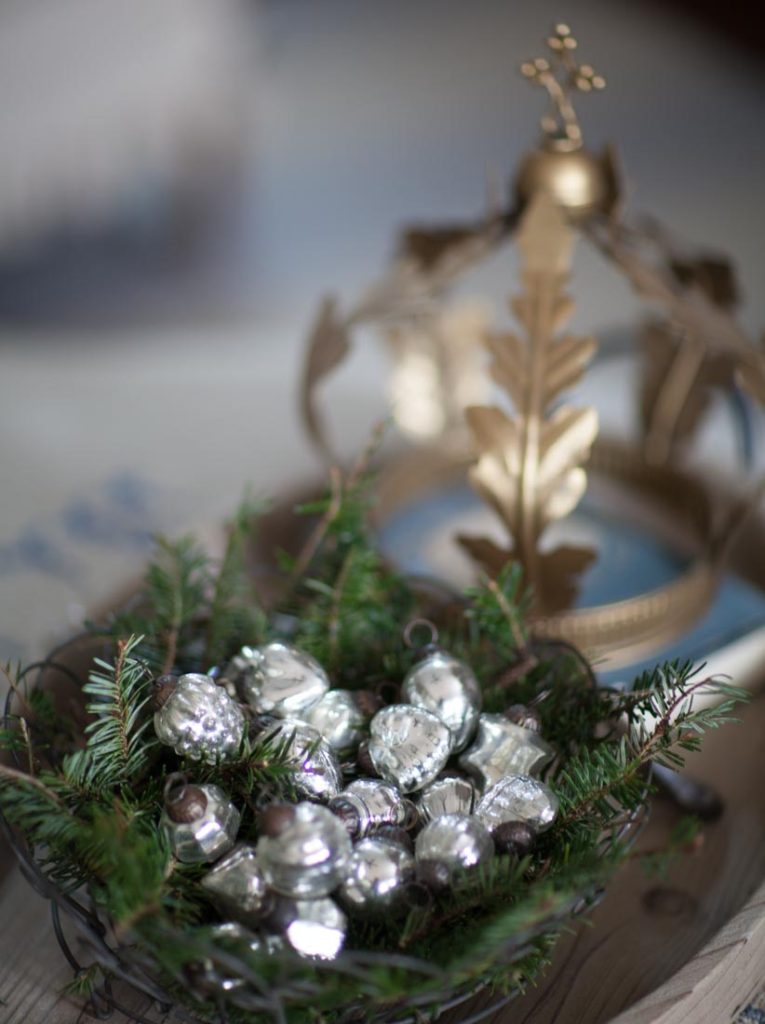 Be sure to catch this episode on what you need to be doing now for Christmas.
affiliate links
It's been on my back porch and it was pretty dirty. I cleaned it up a bit and added some Styrofoam in the bottom of the trough to get some height under the candles. It's quite deep. I added these dry foam blocks on top CLICK HERE. I also added crumpled paper so I wouldn't need so many greens. Then I bought these candles CLICK HERE and twisted them into the dry floral foam. This is dry floral foam not regular styrofoam, so it is perfect for holding candles.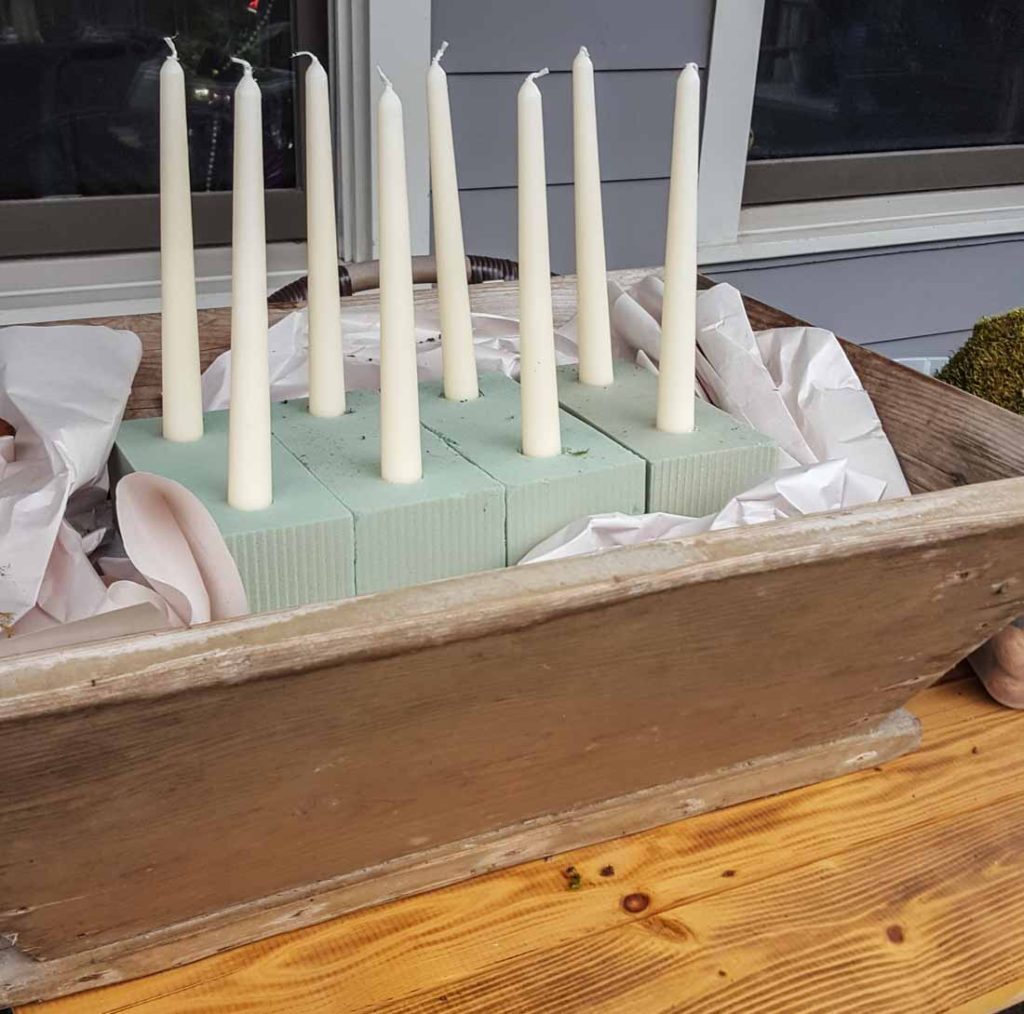 I added 8 candles to this box. Then I began to add the live greens. I kept adding the greenery until you couldn't see the dry foam blocks. This was a bit messy, so I worked outside on the porch.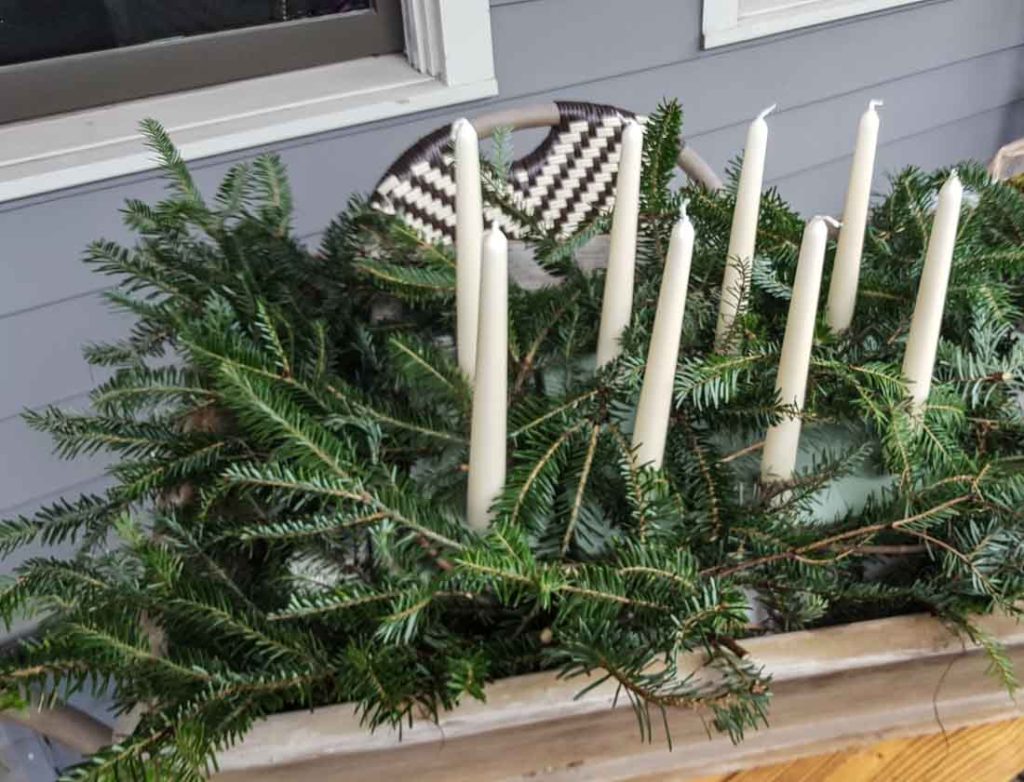 Finally the box was full. I placed it on the table. The only thing left to do was light the candles.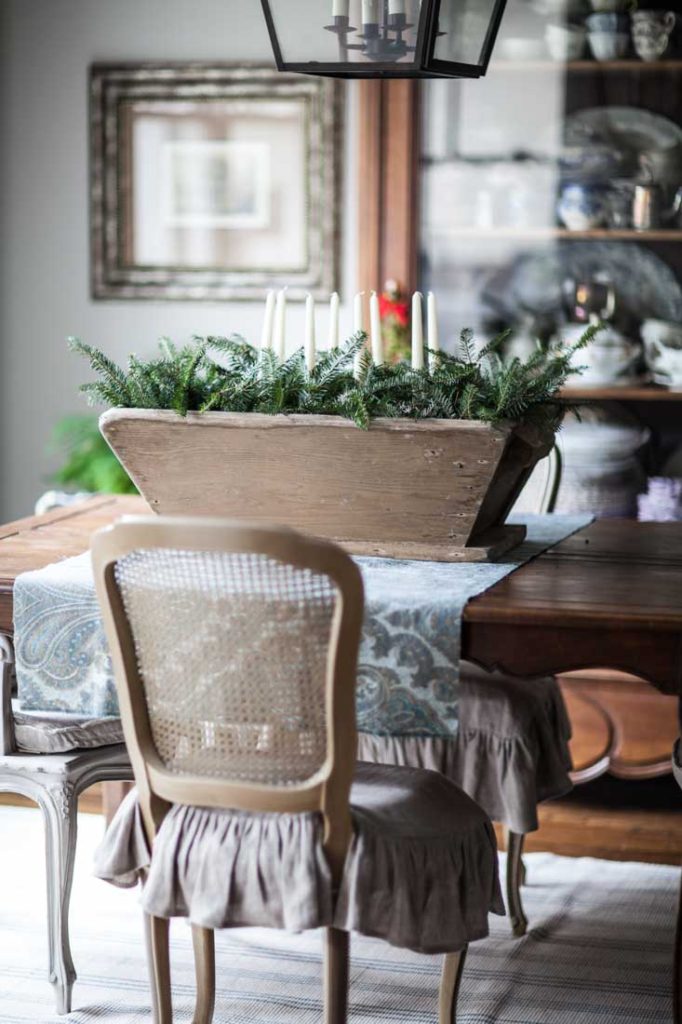 It really is beautiful in person and the smell is divine. I don't have a live tree this year, so these greens really added a nice scent to the house. This piece is especially big, but a smaller one would be just as lovely.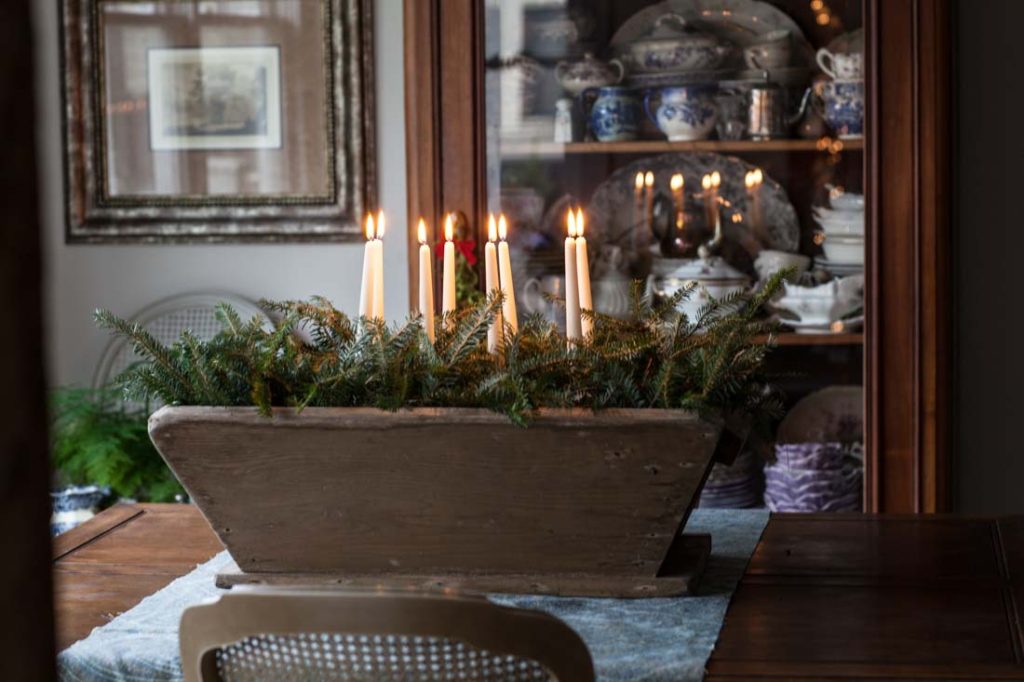 I love this look, and I have Yvonne to thank for making me use it. Thanks Yvonne! You are one smart lady.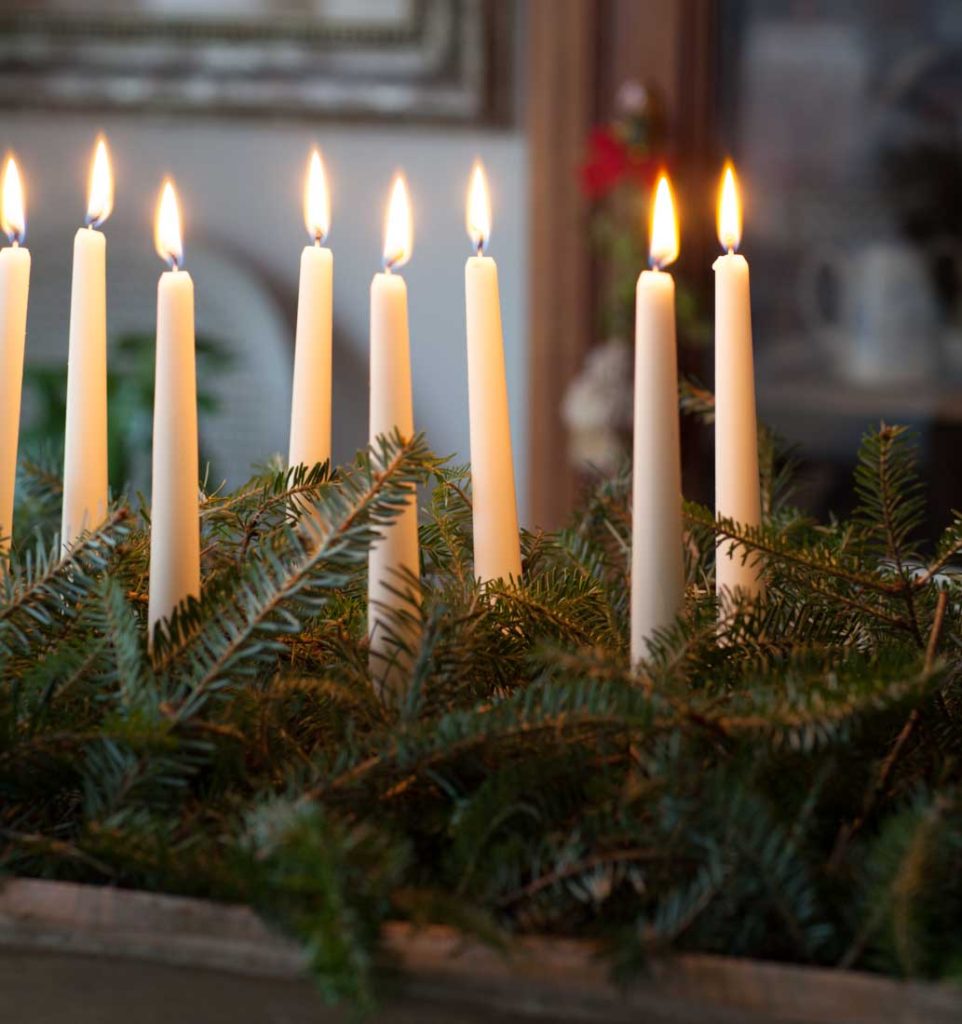 I think pomegranates would look perfect in here! I just need to get to the store and find some.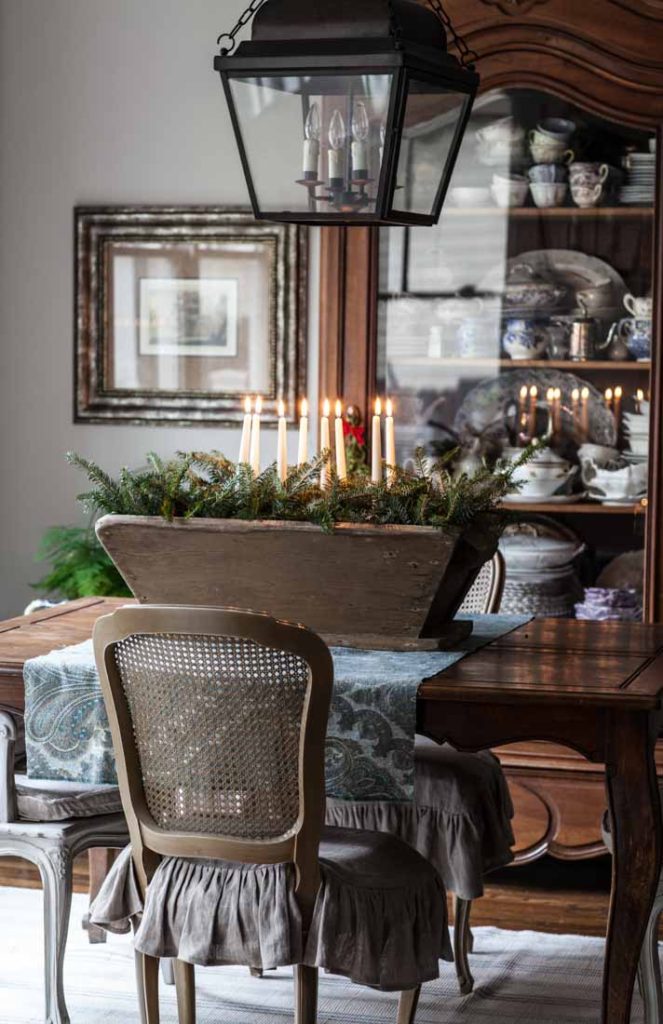 affiliate links
You can find my favorite things HERE. I just added several more things to my curated list.
We are a participant in the Amazon Services LLC Associates Program, an affiliate advertising program designed to provide a means for us to earn fees by linking to Amazon.com and affiliated sites.