I've shown you several Christmas posts so far this year. We've decorated the living room, the kitchen, the dining room, and the porch, but there are a few rooms I didn't get to.
I wanted to show you how I decorated those rooms that are often left out of the Christmas fun.
Let's start with my bathroom.  I have a tree in my dining room, 2 in my living room, so why not one in the bathroom?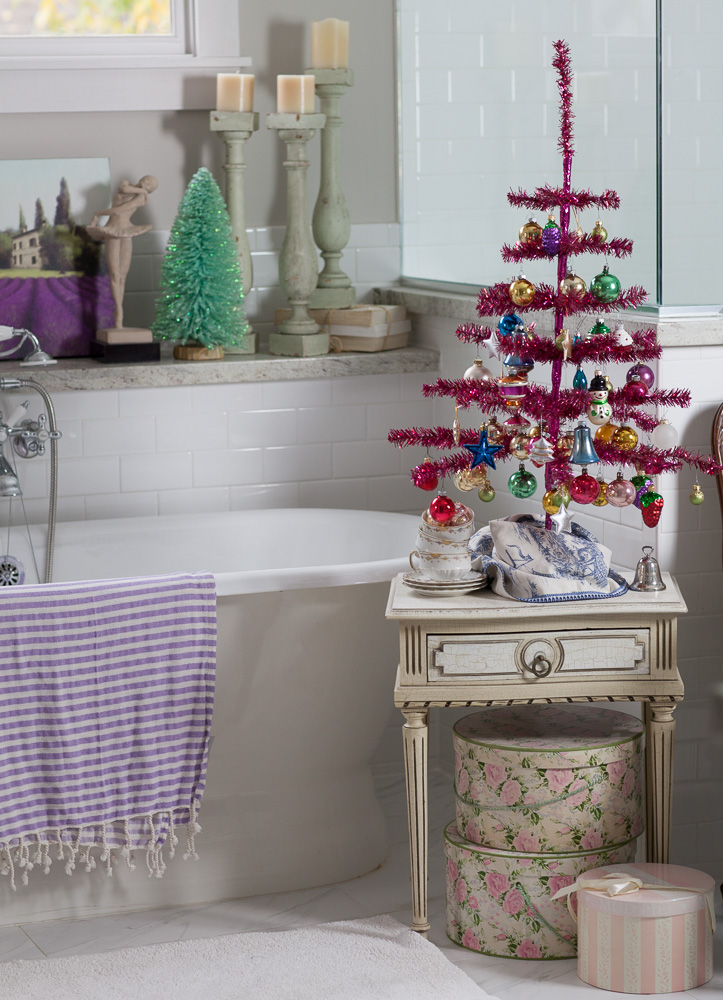 You know those special ornaments you have that get lost on your big tree?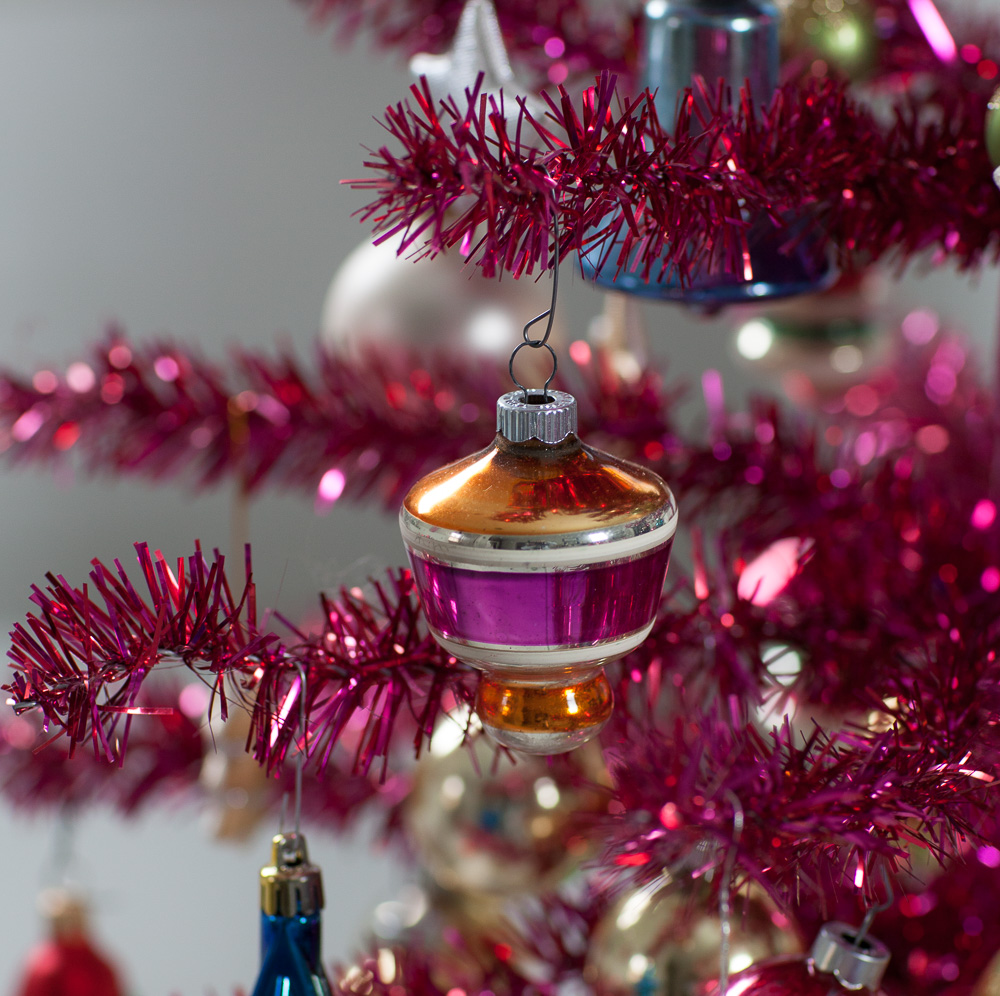 The vintage ones handed down from family?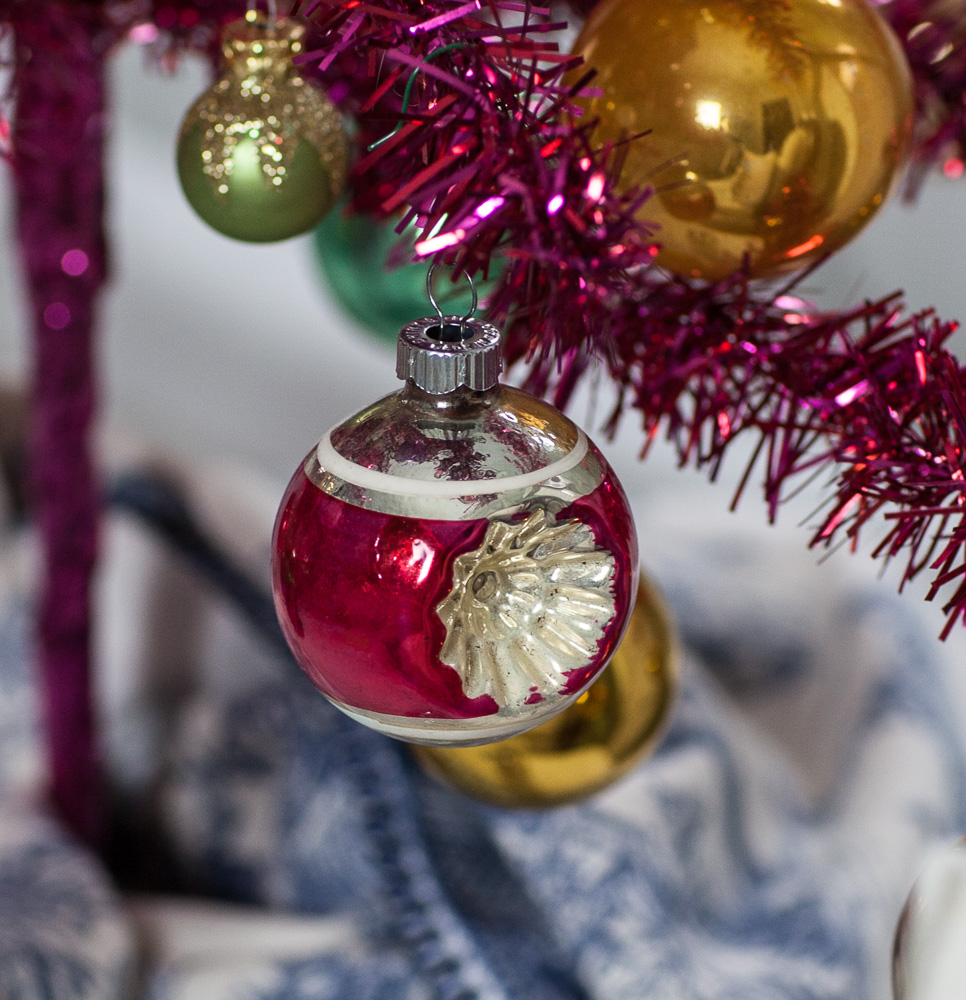 That's what I put on this tree. I think they really show up very well, don't you?
Would it make your day if you won? Then why not enter? Every time you leave a comment, you are automatically entered to win. Some restrictions apply.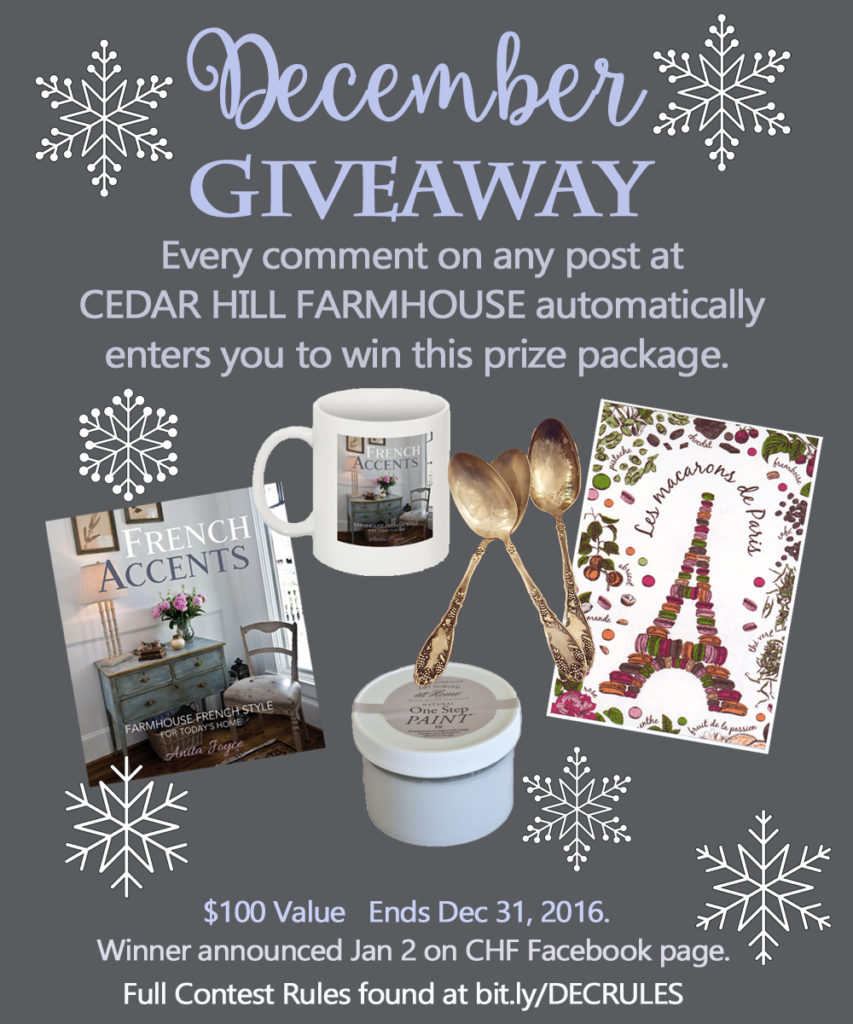 Then I put a few little ornaments in some Limoges cups and put them in my closet. Yes, I'm aware that sounds odd. But I think it looks really pretty.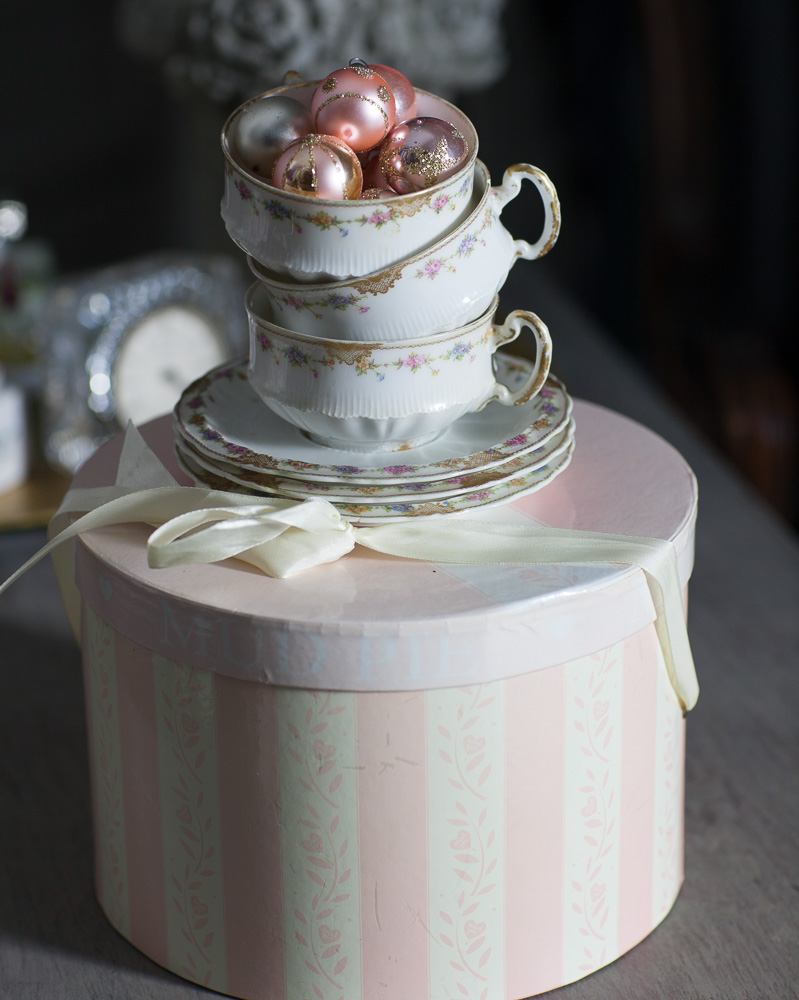 These are also vintage and inherited. They really are my favorites. In case you are wondering, I bought the Limoge teacups for my shop, but I'm still not sure I'm ready to part with them. Just look at that detail!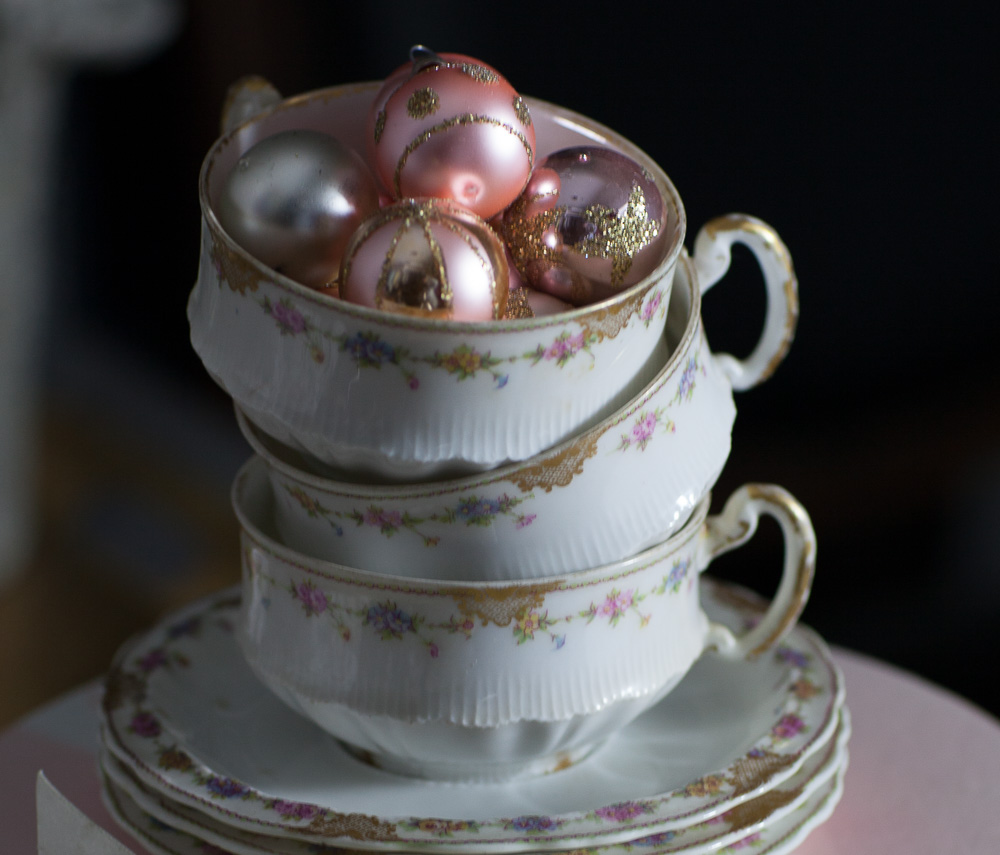 I added a few more details to my bedroom also. Lots of white bottle brush trees and a little cown add just the right touch.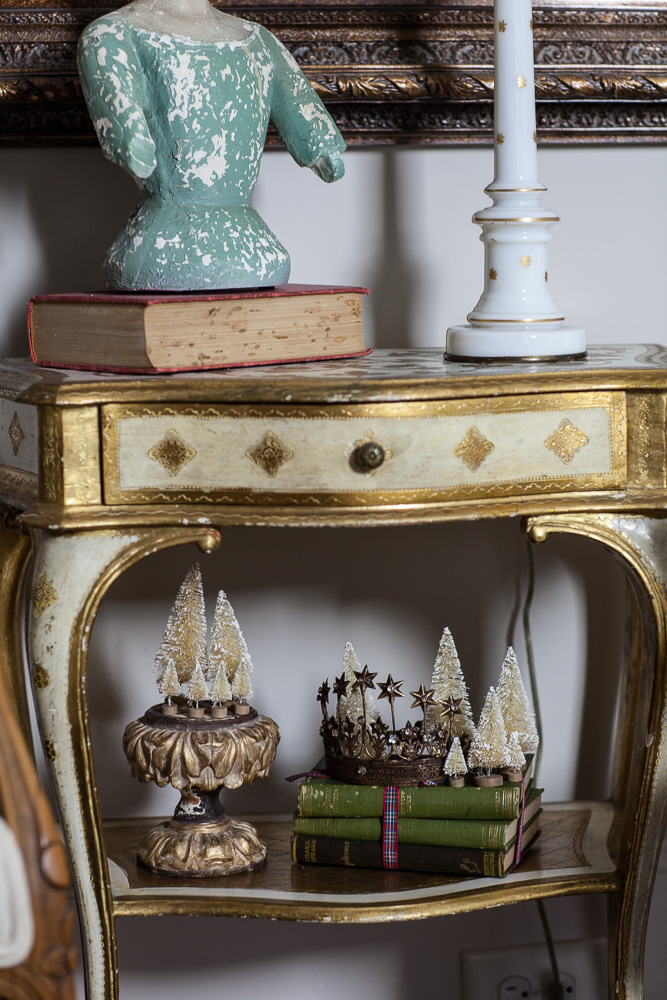 I'm all for no pressure decorating. If you love decorating for Christmas, go for it. If not, then take it easy and don't. I did a lot more this year than I normally do. Next year, who knows.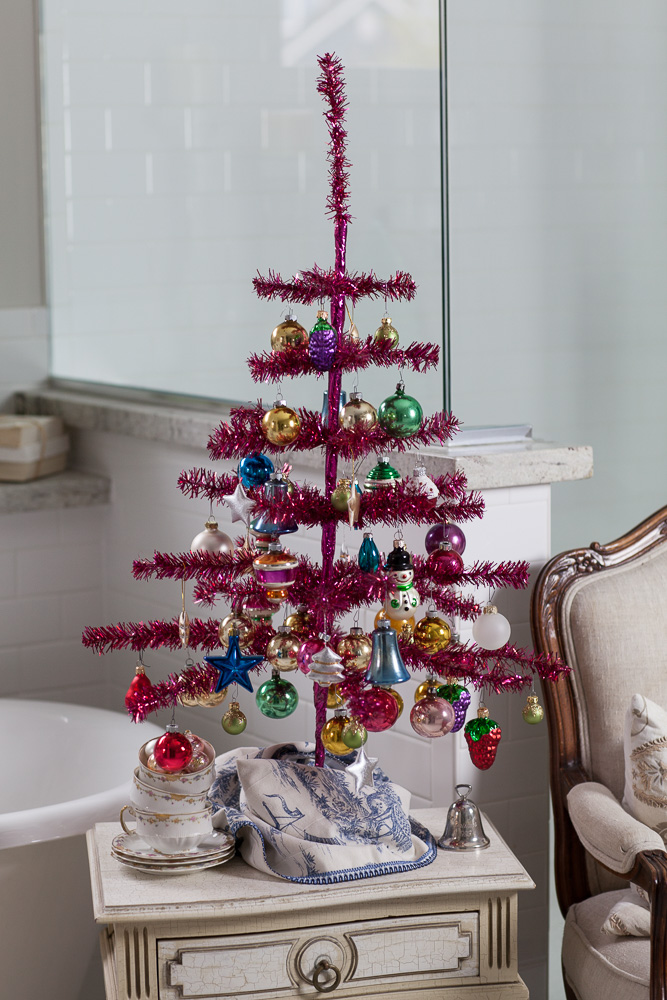 Just remember there are lots of little places you can add details if the mood strikes.
This is part of my DIY Tips and Tricks series. Be sure to check out what my friends are up to!