I know a lot of you like to change out your things for the seasons. I don't generally do that because you have to store so much stuff when it's not in use. But when you find things on sale, then you do crazy things. I really didn't intend to buy anything, but at Round Top some of the vendors mark things down at the end of the show so they don't have to take it all home. Well it worked for me.
So here's what my room looked like a few short weeks ago.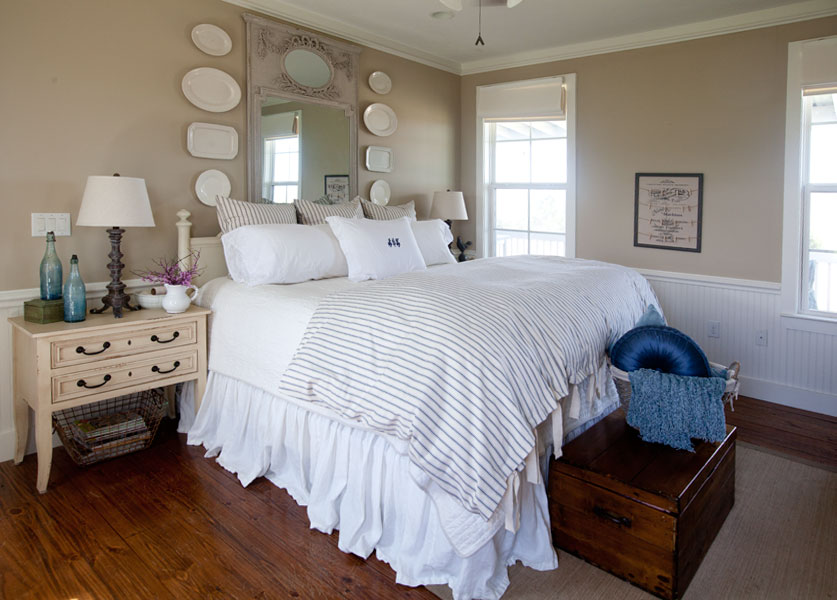 And here's my change for the summer. It's a cheery toile with lavender and a chartreuse green.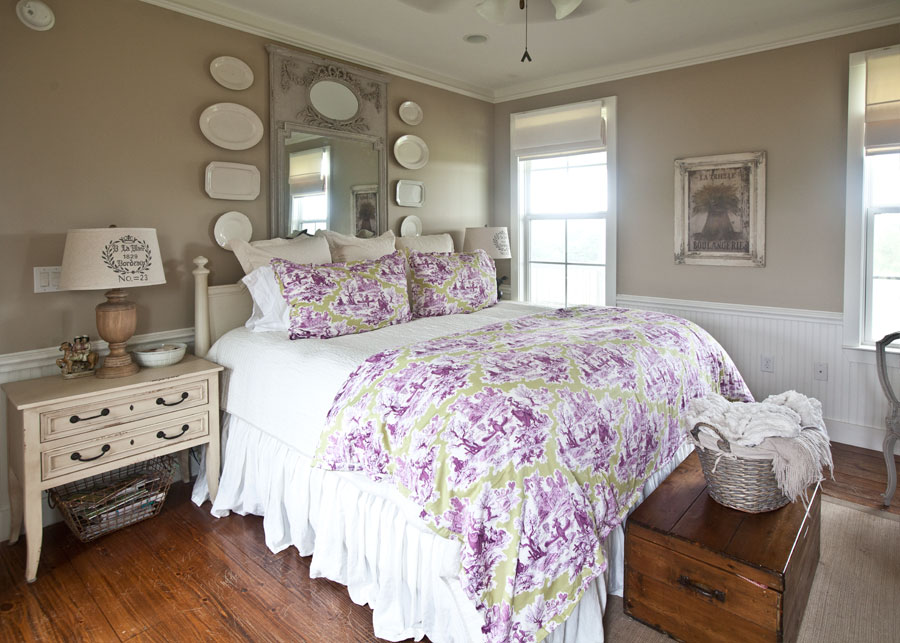 It's fun to add some color to the house. I know I used to have very loud color all over my house, then I went all neutral. And now I'm slowly adding some pattern ever so slowly here and there. I actually bought this for the mountains, but I'm enjoying the change in here.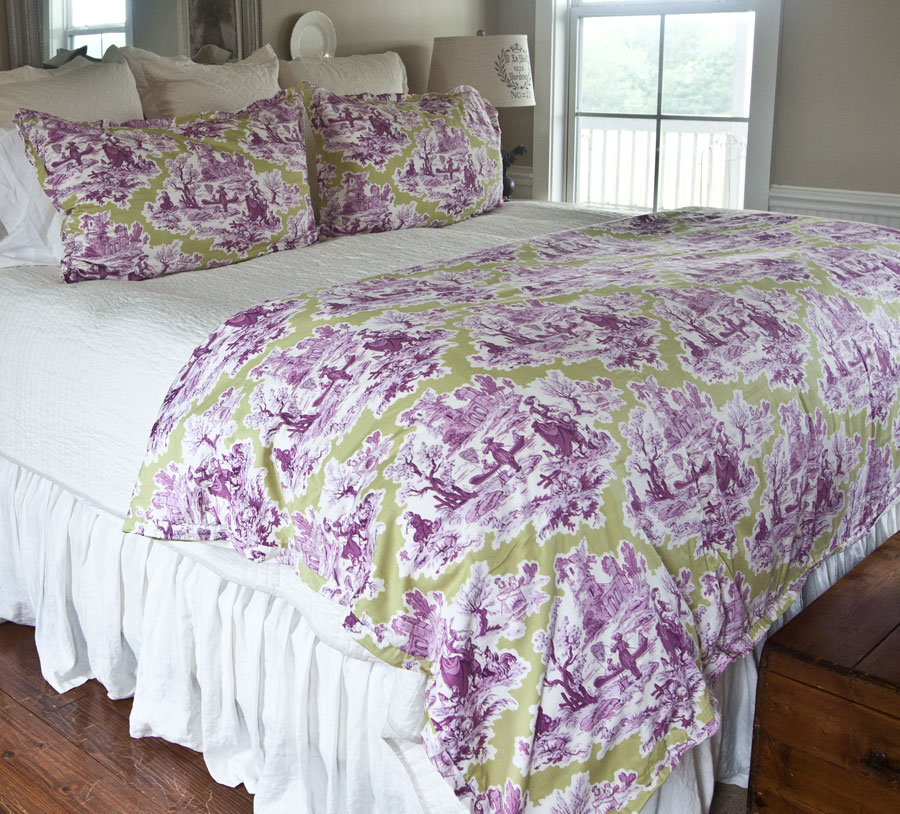 At the same booth I found these sweet lavender and green pillows. They just said 'summer' to me, so I grabbed them also.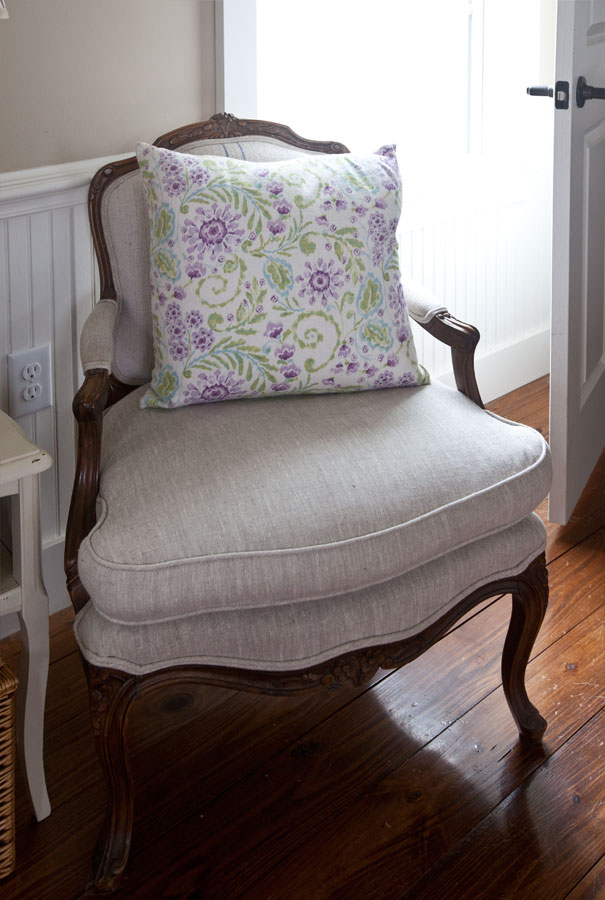 Here is what these chairs usually look like.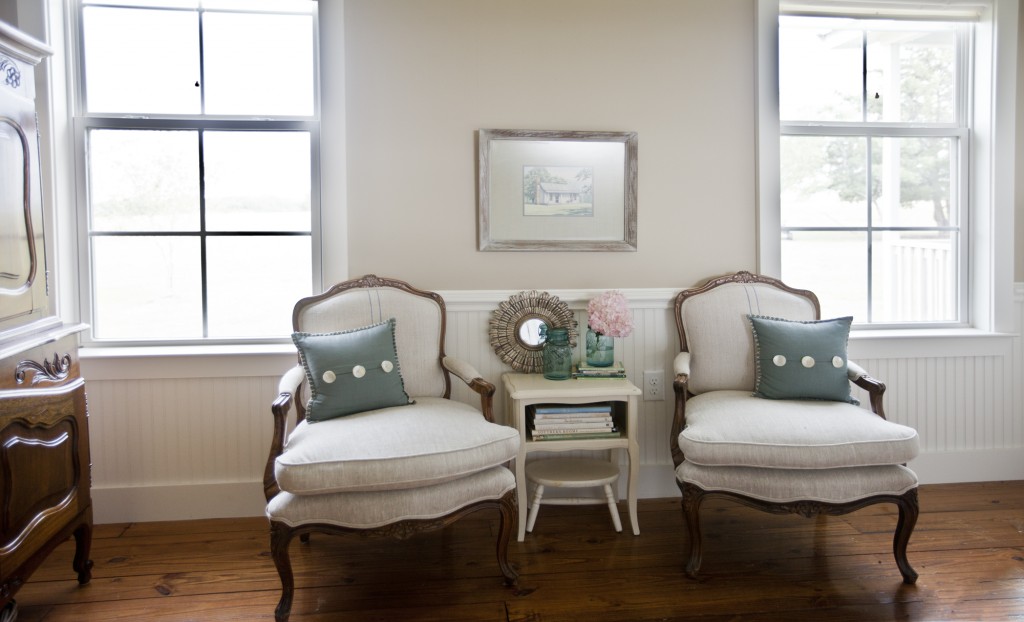 Oh yes change is good.
The other linens are in my closet, so I can change it all back whenever I want.