Things have been wonky for awhile. I might have mentioned that our farm well went out a few months ago and we had to have another well drilled. That was a big 'ouch', but what can you do? We have to have water. We can't wait until it's a better time financially. We had to get it taken care of right away. Then we went to the farm a few weeks ago, I opened the refrigerator and it was warm inside the refrigerator. Everything in the refrigerator had to be thrown out. The food we brought had to be kept in our coolers. A neighbor graciously offered for us to keep a few things in their refrigerator, so we limped along that time. Many people recommended that we buy new rather than replace, so we bought a new one.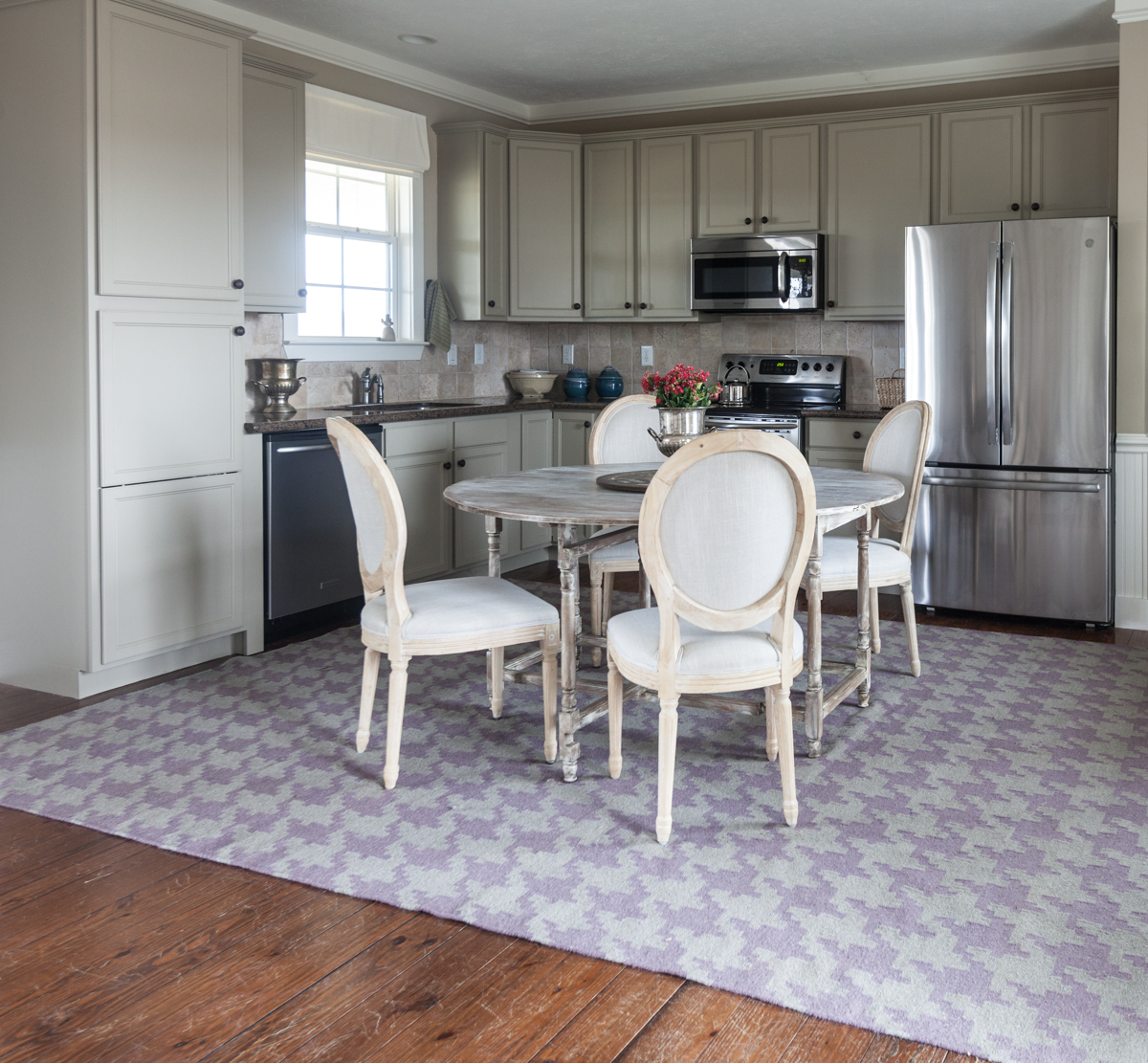 This time, we went with a French door model. It's got an ice-maker, just not in the door. We don't use as much ice as we used to, and we drink chilled water that we keep in the refrigerator, so I didn't think it made sense for us to buy another dispenser in the door.
Getting a delivery is not a small feat at the farm. We have to send our legal address, then give directions, since our address doesn't appear on Google maps. It's basically turn on the dirt road, then again at the pond.  For awhile, it was go past the dead cow. Some delivery people take one look at our bridge and won't even cross it. We have to send them across the neighbor's pasture and through our gate. These guys were great and drove over our small bridge like champs!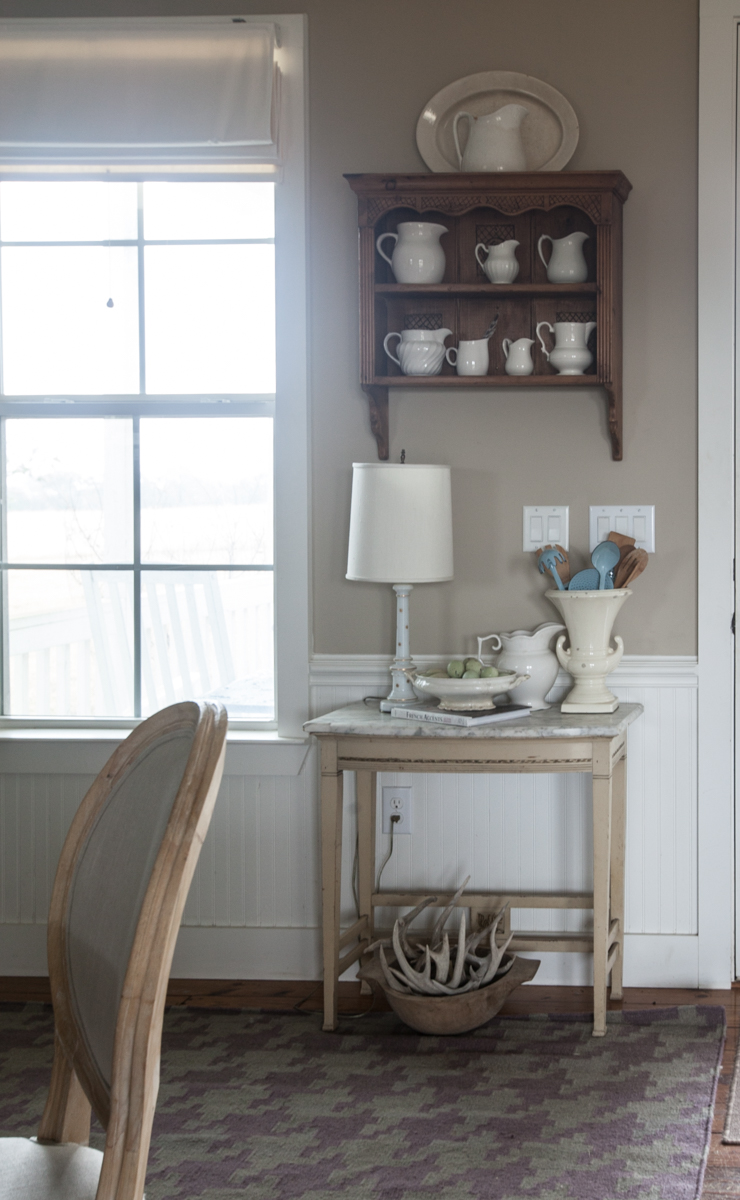 Here's another view. The refrigerator is a GE. These are affiliate links. For details on the refrigerator, CLICK HERE.  It's a very roomy refrigerator, but it still fit in the old space (just barely.)
You might also notice I have a new rug in here. CLICK HERE for buying info.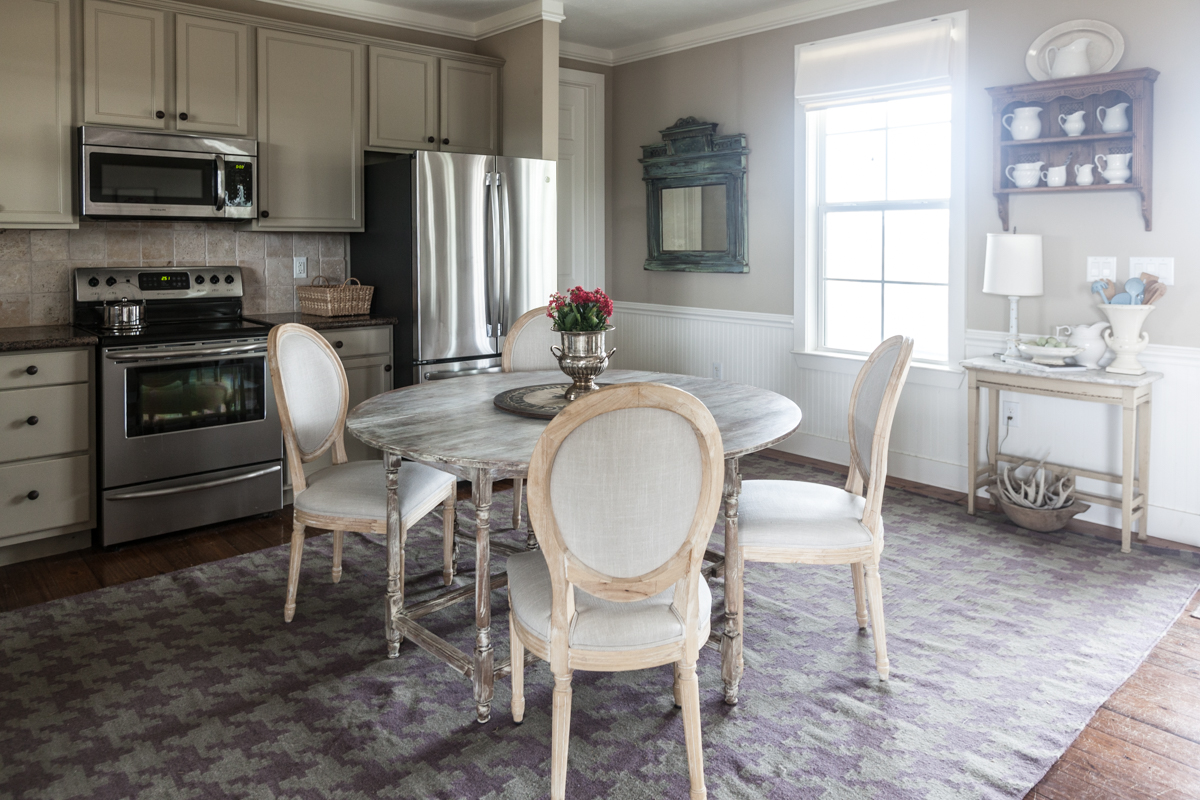 Here is the old rug and refrigerator. The old rugs were layered cowhide rugs. The chair feet got caught in them and the rugs really were too small for the table.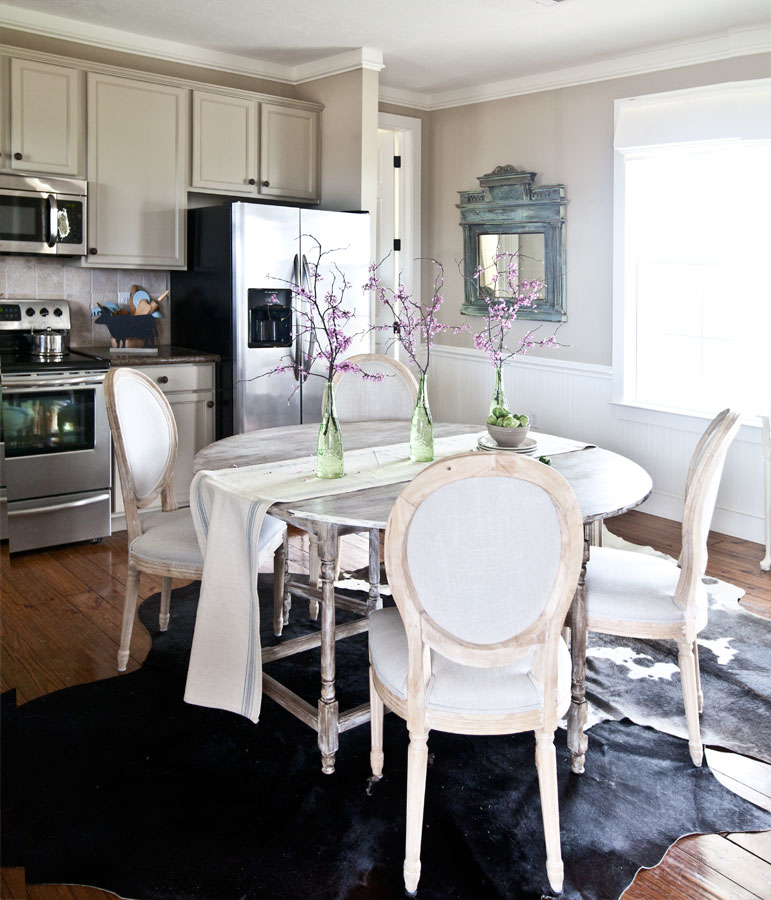 I was a bit worried that the purple would be too much, but I really love the new look. The purple is very subdued and it's amazing how going with a larger rug makes the space feel so much bigger. I know not everyone is going to like the rug, but I'm surprised how much I like it. It was a fantastic price!
The kitchen is not perfect, but it's a cozy place that we love. And now we have ice and water again!