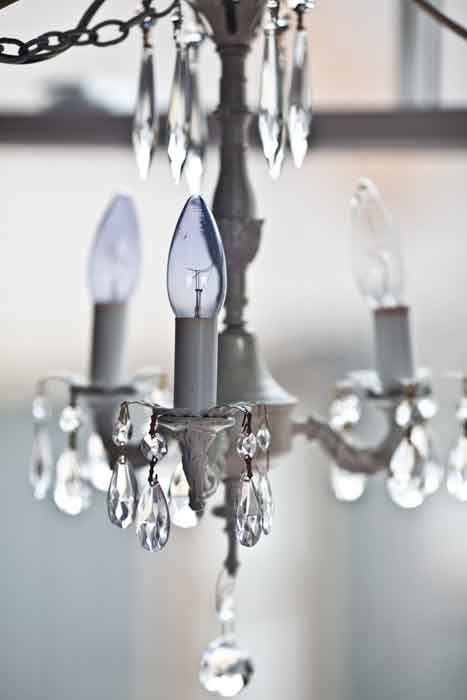 If you love chandeliers as much as I do, you are going to love this!! I bought a chandelier on a birdcage stand.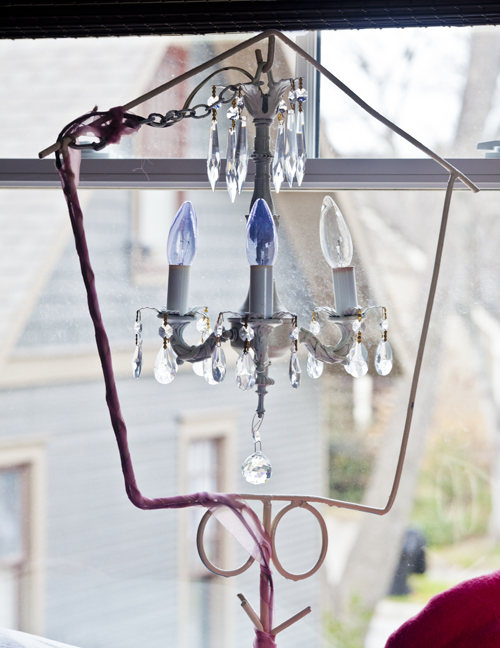 It's a sweet little vintage chandelier and I use the duo like a floor lamp.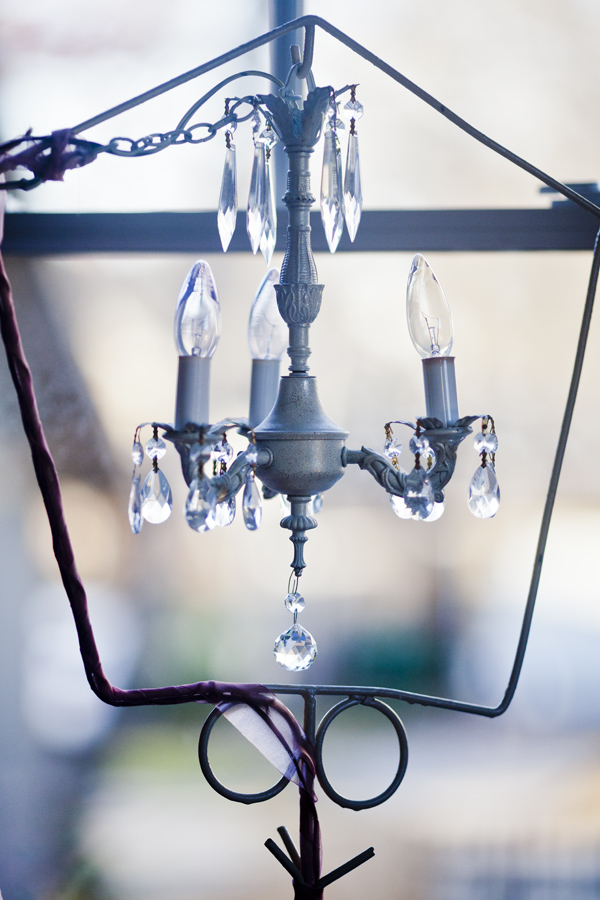 Yes I am aware that it is very odd indeed, but I think that is what appeals to me the most about this lamp.  It's in the guest quarters, and I smile every time I look at it.  Some guests stare at it, then give me the 'you are SO bizare' look, but I really don't mind.   I'm past the point of worrying what people think. And besides, worrying about what others think is the biggest obstacle to creativity known to man (or woman).  So really it's best to ignore it.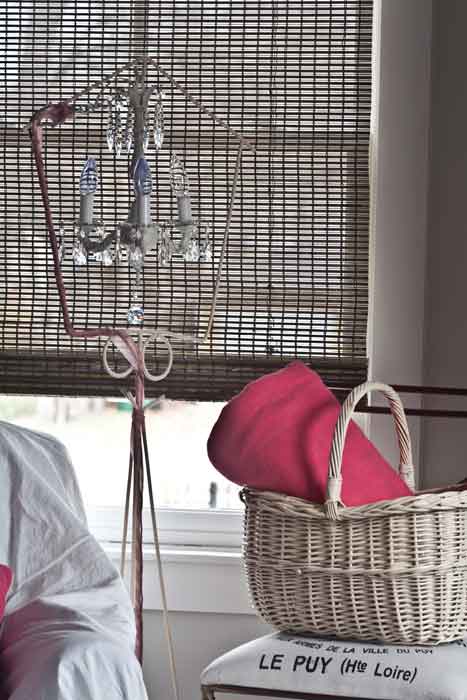 My mom even gave me her "Well it sure is different' comment. I think we know what that means. It's okay; I still love her. I know YOU get it.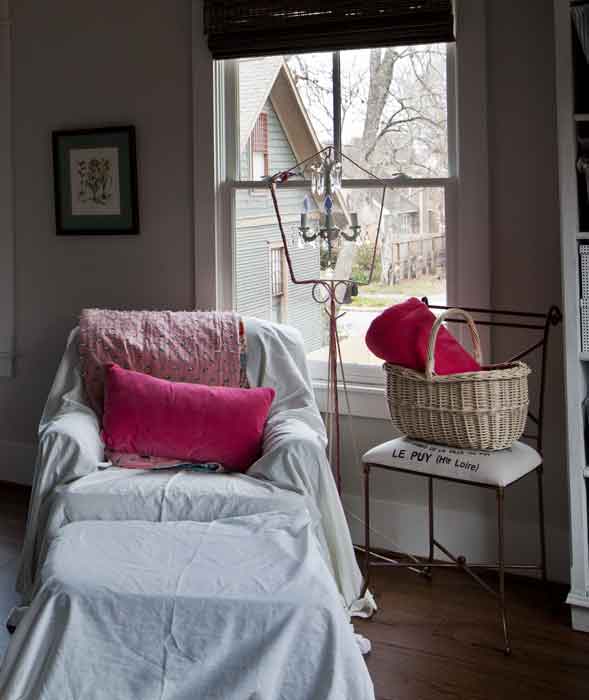 This leather chair is draped in a vintage linen sheet. I will be slipcovering the chair soon, when I have time, yeah right!!   Well that's the plan any way.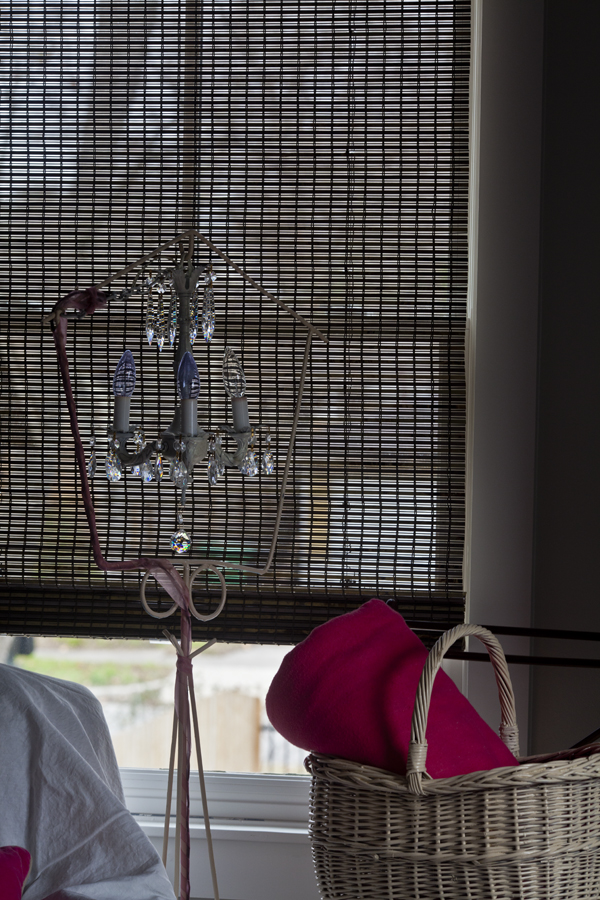 Shades courtesy of Blinds.com. For information on what blinds I used, click here.  
Want to see more of the guest quarters?  You can click here.