I have to admit that I get excited when I see a room coming together, and I'm feeling like this room is finally getting to a point that I'm pretty happy with it. You know that feeling when you've made some changes, and you feel like it's the best the room has ever looked. This room was ignored for years, but I've been really focused on it for months now. I might have mentioned that our daughter loves to go outside and sit on the porch. Then she likes to come inside and sit on my white chairs. :0
The good news is that they clean up rather well, but since these chairs do not have removable seat cushions, I can't throw the fabric in the washer.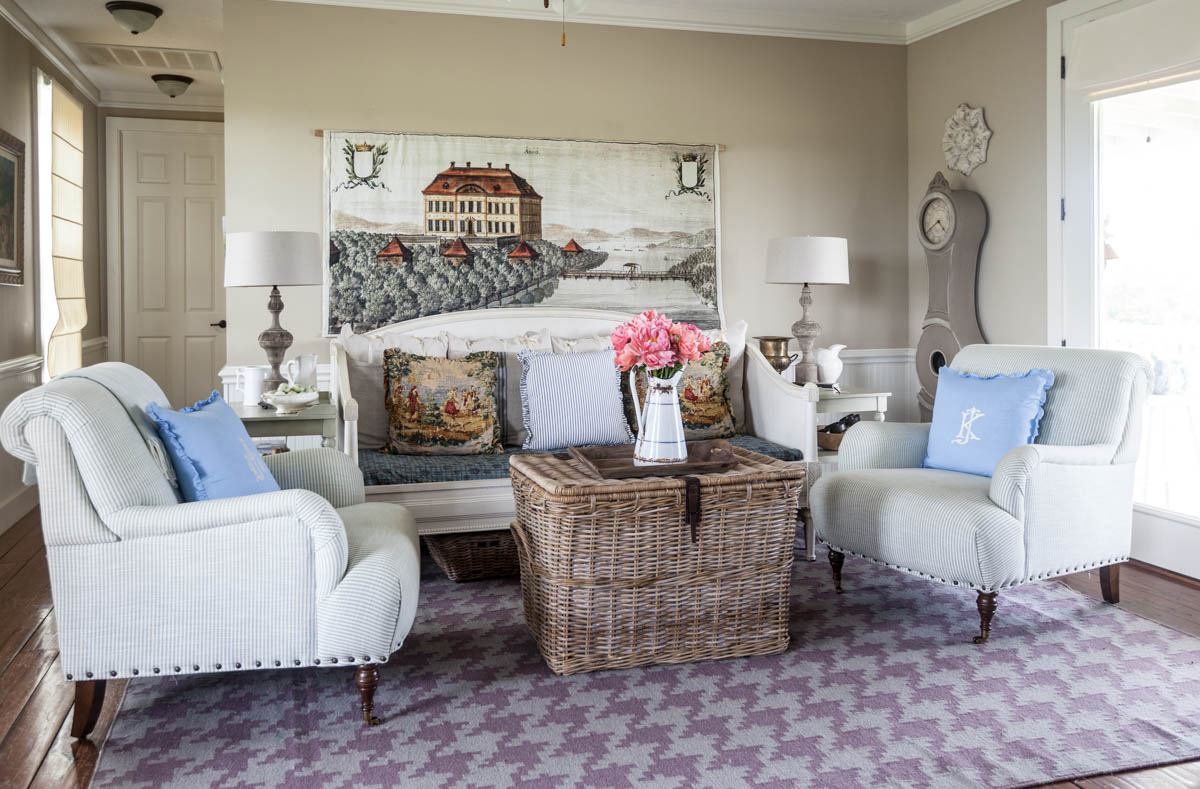 So I had an idea for the chairs. I didn't want to make slipcovers, but I did want a layer of something on the chairs that could be washed. I went with these blue linen covers I made.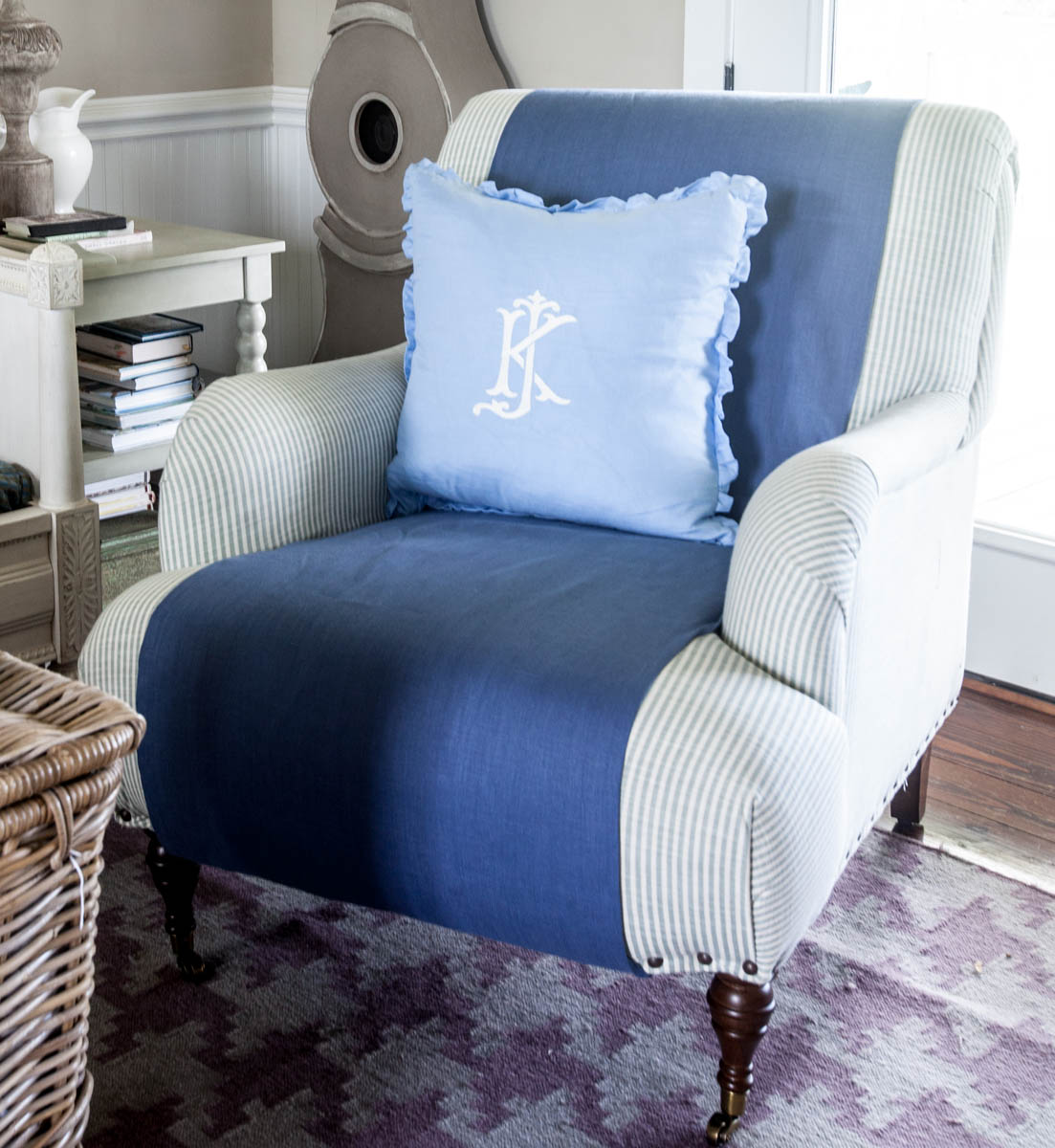 I really like the way they look, although I wasn't sure at first. For now, I've just got them put in place by temporary means, but I'm looking for a more permanent solution to adhere them to the bottom of the chair. The fabric was provided by Instalinen. This is the Belgian linen in Blue 8.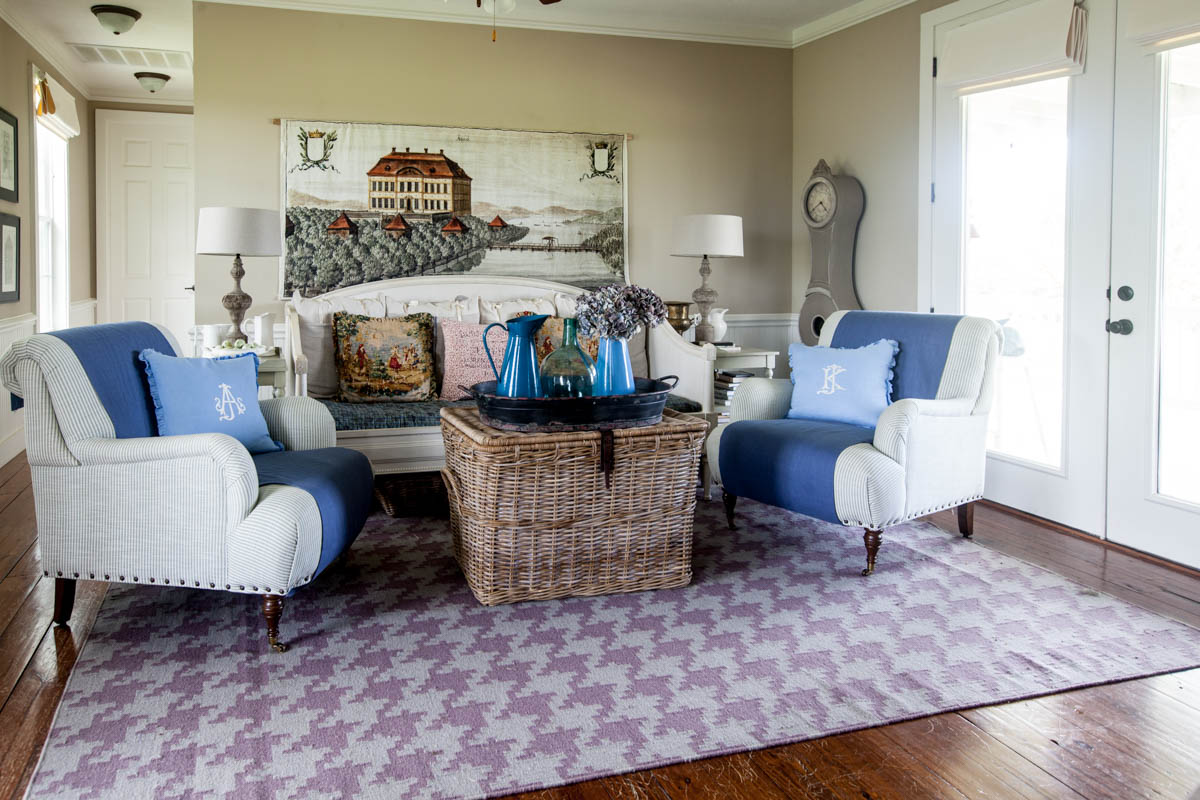 These pieces are about 23 inches wide by 75 inches long, so it took about 2 yards of fabric to make both of them. I also have another sewing project in mind for the the rest of the fabric. I love working with linen, but you could use another fabric. I think if you have a chair with a kick pleat then this might work better if you tuck the fabric in under your seat cushion. Since these chairs don't have seat cushions, or kick pleat, I attached the fabric to the bottom of the chair.
This isn't the only change I've made to the room this week. I also added the metal tray on the coffee table. I was excited when I found this much larger tray to use for the top. I need a tray so that things sit flat. The dark color also echoes some other dark tones in the room.
Another change I made to the space are these 4 architectural prints. I had one large piece of artwork here, but it never worked well because of the light switch that is in the way. That's why I decided to go with 4 prints that could be placed on either side of the light switch.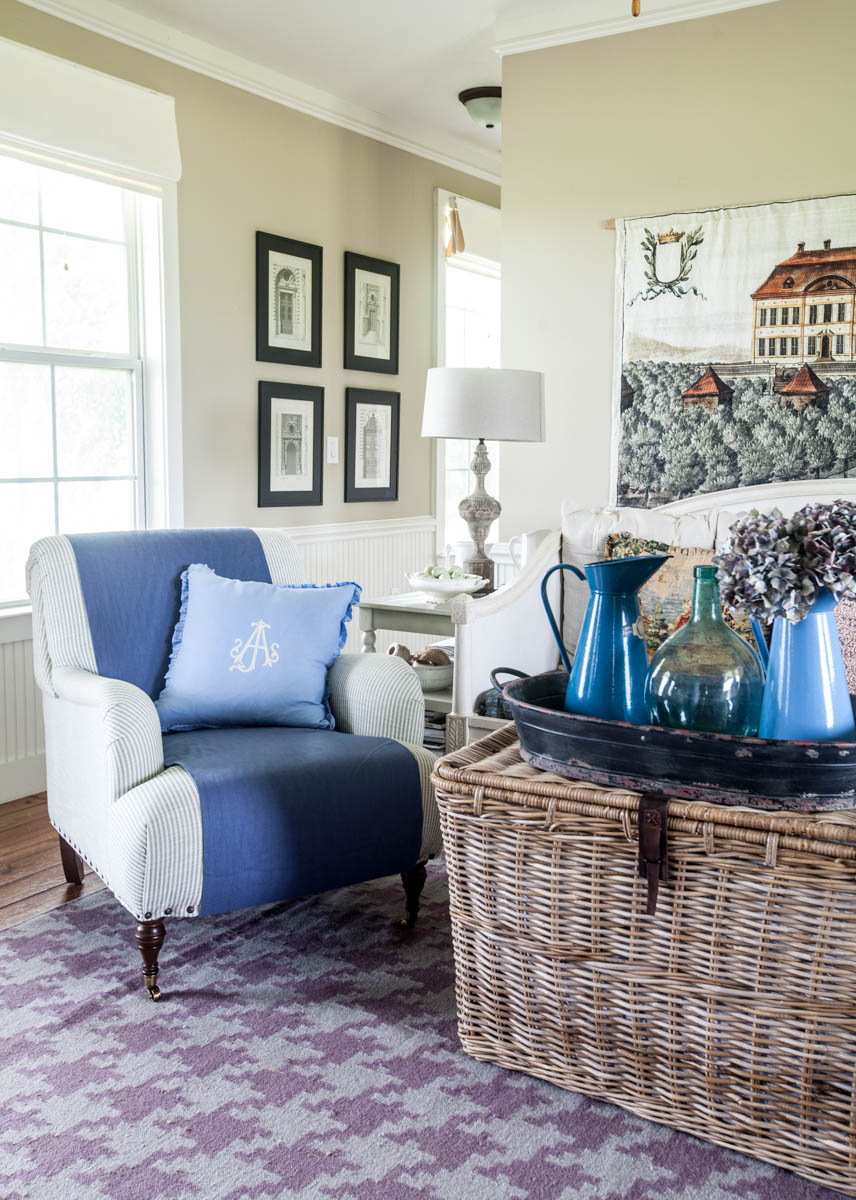 If you have any ideas for how I should attach the fabric to the bottom of the chair, I would love to hear your ideas!
Congrats to Mary W who won the VISA gift card! She has already been notified.