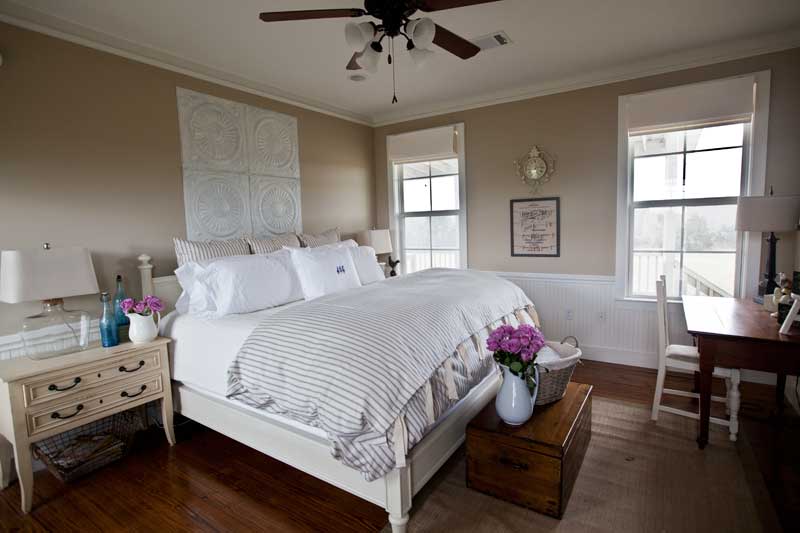 Did you notice my new artwork above my bed?  Want to see the before? The basket is okay, but too small. I needed something bigger and more impressive over this king-size bed.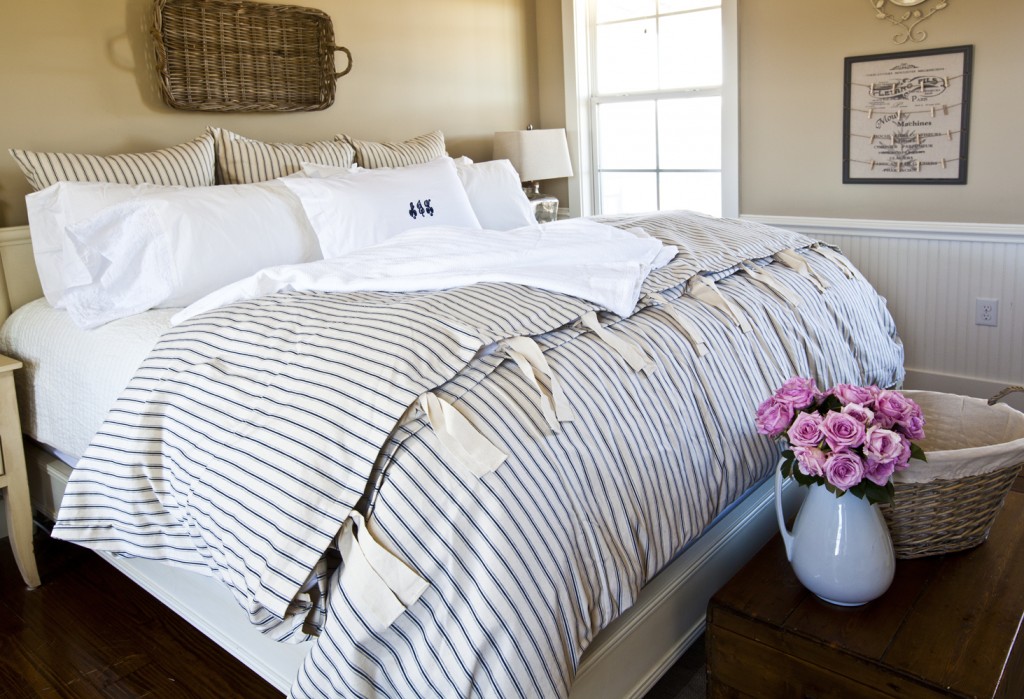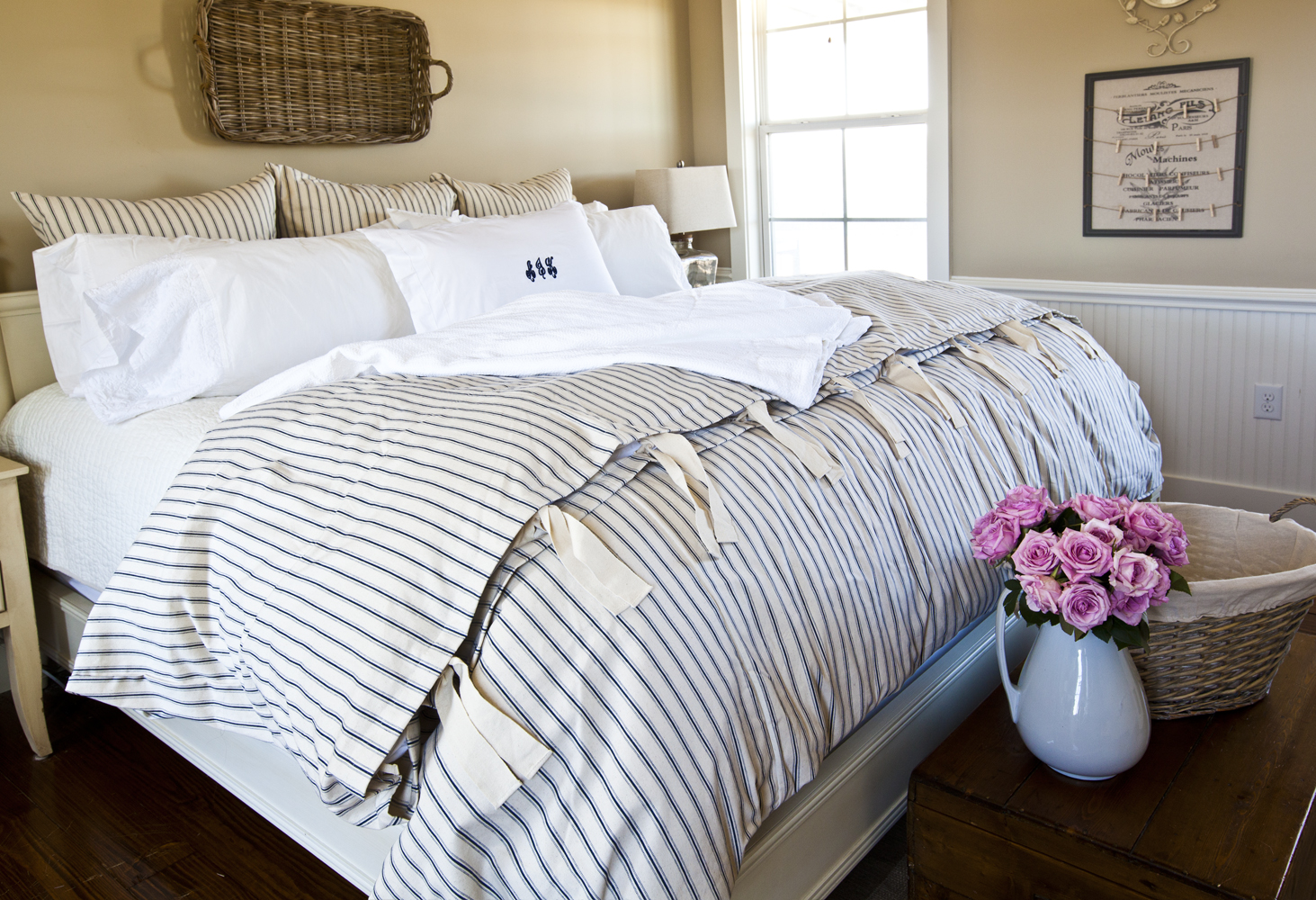 I needed a B-I-G statement piece on the wall.  (sponsored post) My partner, American Tin Ceiling Tile,  provided me with these gorgeous ceiling tiles! They are very reasonable, and much less expensive than the antique ones.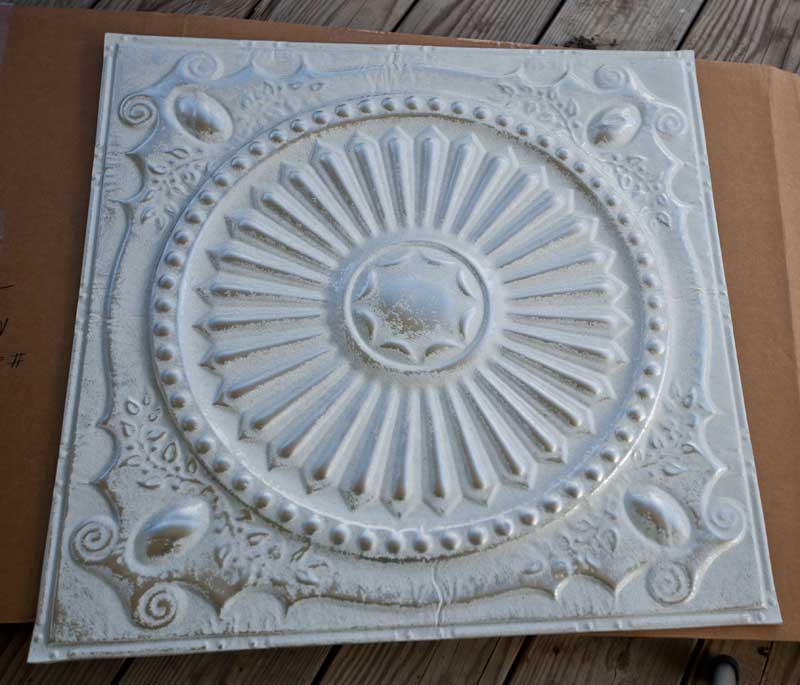 They arrived with a white wash on them which was lovely. It is white, and proved to be a little too white for my room, so I simply brushed on a bit of flat cream paint. You can custom order them the way you want them. They have lots of finishes from which to choose.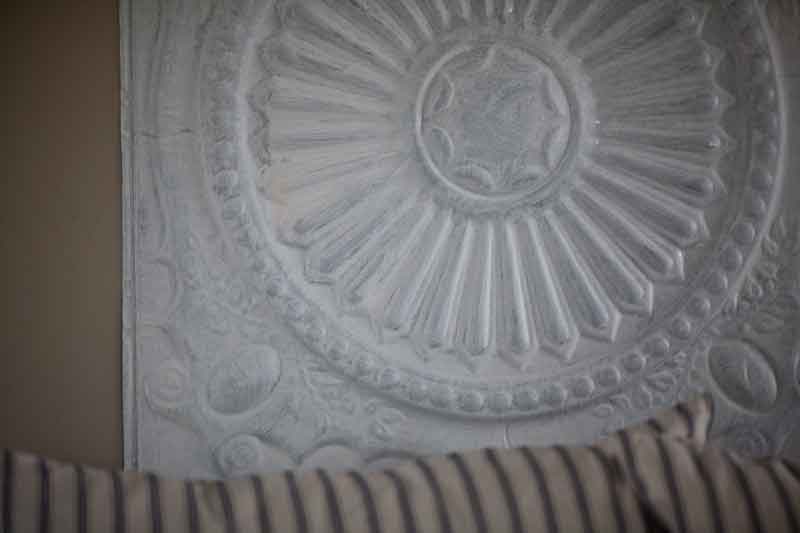 We nailed them directly into the wall.  Well I think we actually screwed them in, but since they are light-weight, I didn't use any anchors. If you use them for your headboard, you might need to secure them in a more sturdy fashion.
I just LOVE the new look!!  King-size beds are so big, and most artwork gets lost above the bed, so I really like this idea.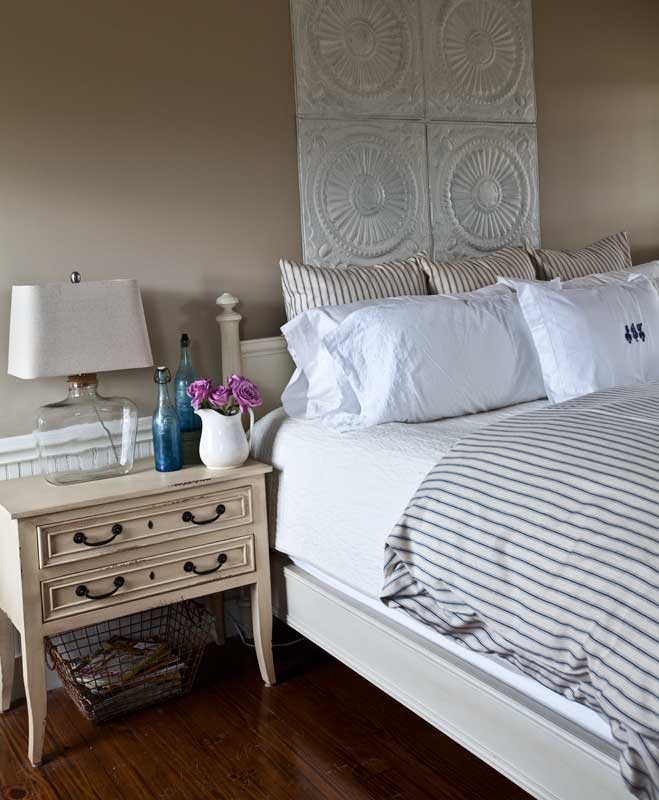 I love using architectural elements for artwork, especially when you can add a big piece like this.  Each piece is 24×24, so the total size is 4 ft by 4 ft which is a nice size. The panels are not exactly square so don't worry if there are some gaps if you are using 4 together.  That is part of the fun of working with artisan pieces. American Tin Celing company has many more styles to choose from in many different finishes. You can find the selections here.