Can you paint metal with chalky paint?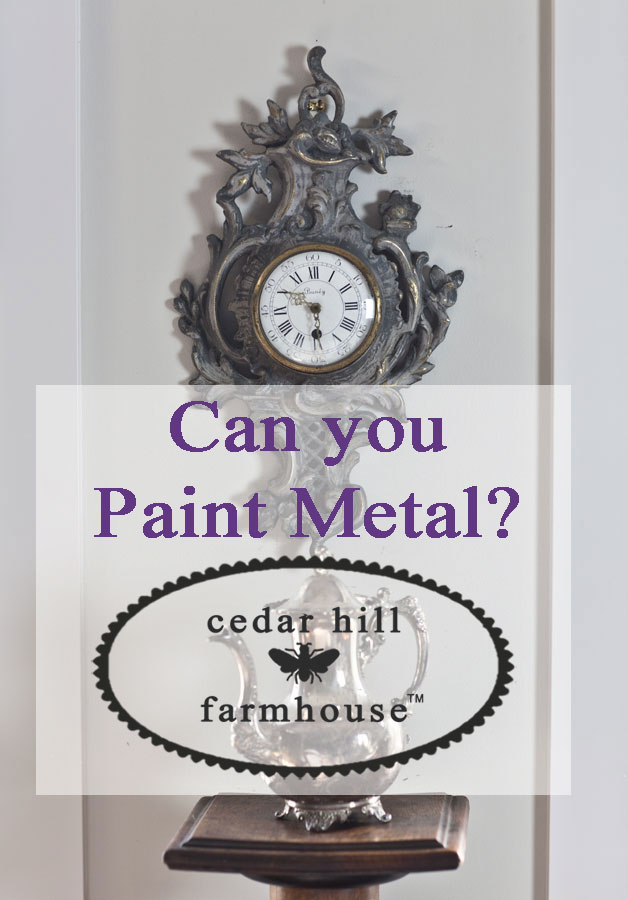 Can you paint brass, aluminum, iron or stainless steel with a chalky paint?
That is the question. And the answer is… YES.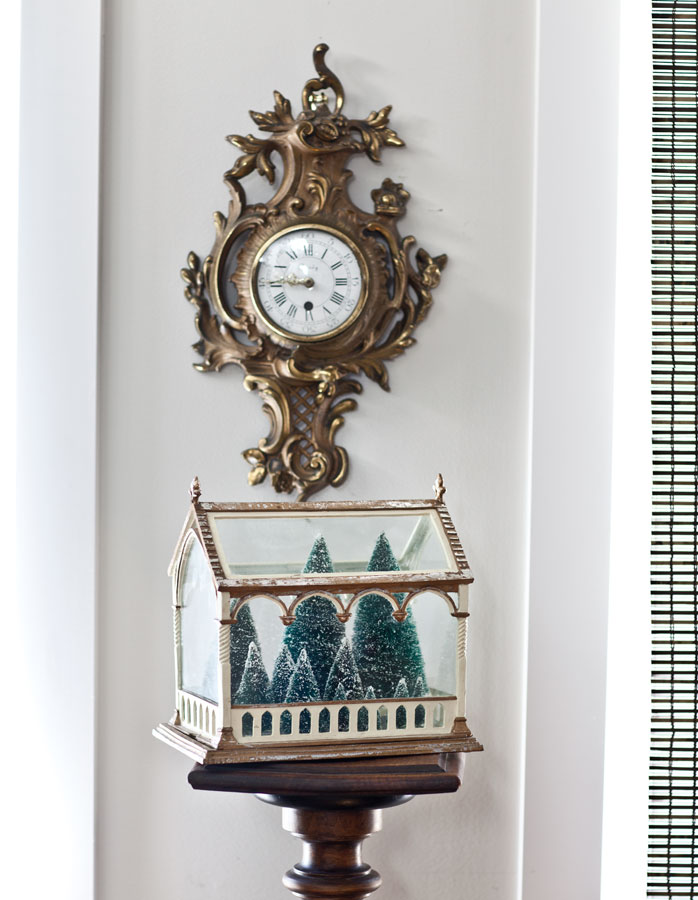 So here is what the clock looked liked before. And honestly it's gorgeous just like it is. I don't think you need to paint a clock that looks like this. I just wanted to. And if I or someone else wanted to remove the paint later, I believe it would be easier to remove it from brass than wood.
I found it at a thrift store for not a lot of money. The original clock workings had been removed and replaced with a clock run with a AA battery, which is obviously NOT original. So this was not a museum quality clock.
If you are concerned about painting something old, you can always google it or look for it on eBay to assess it's value. If this clock had it original internal workings, it would be work a lot more money, but it doesn't.
I wanted to see if I could make the clock looked like it was carved wood rather than brass. That is why I painted it.
The paints and products used for this project were graciously provided by
I made sure the surface was clean, but otherwise did no prep.
So I painted it with AMY HOWARD ONE STEP Good Man PAINT first.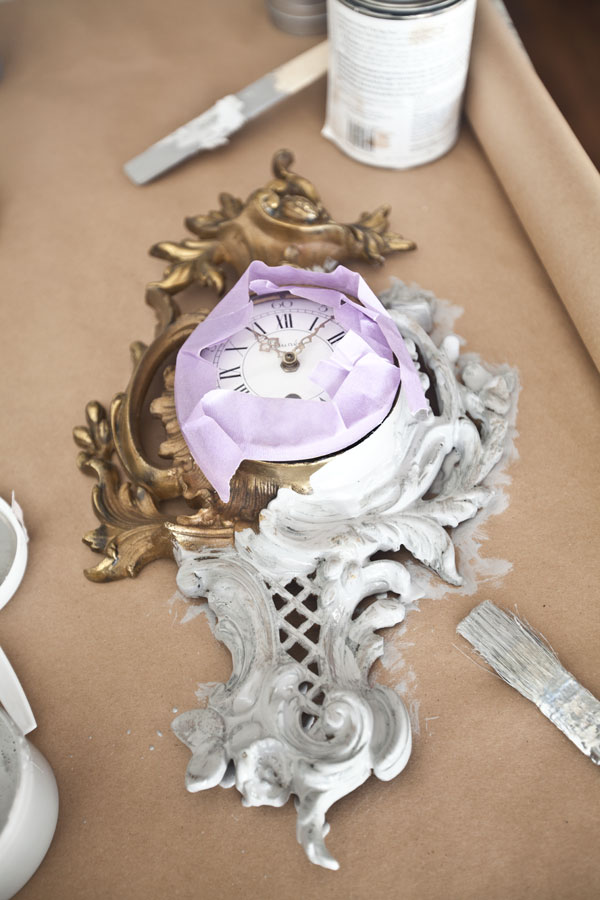 I protected the face of the clock with painter's tape.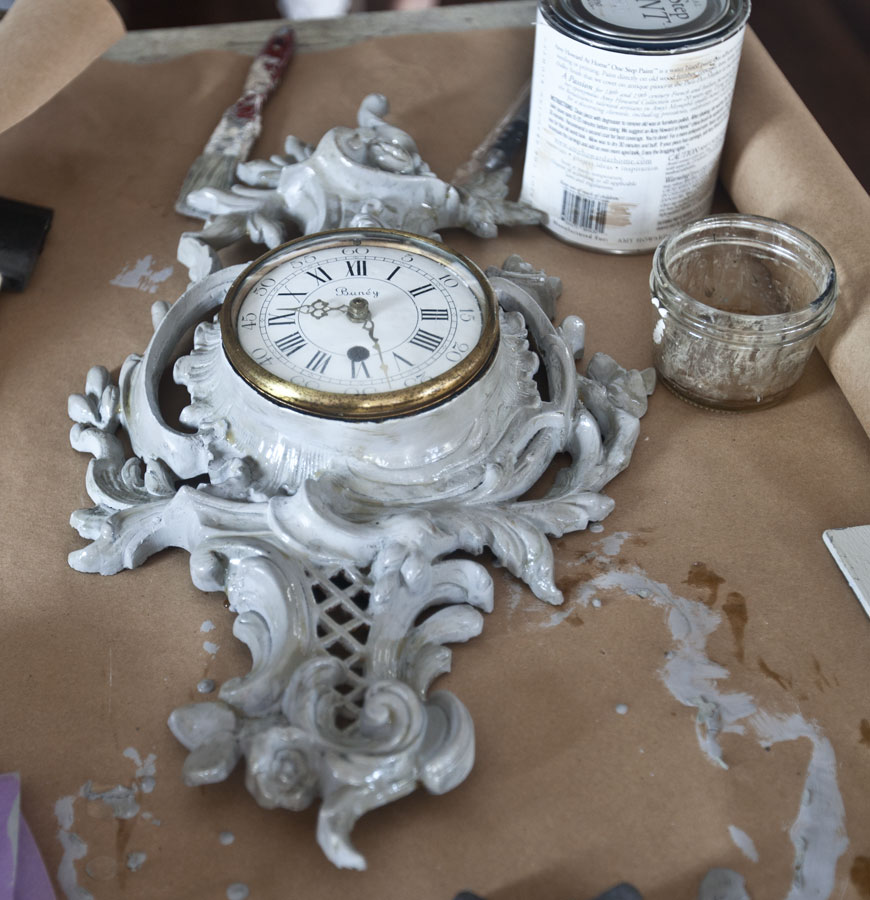 After it dried completely, I added a coat of AMY HOWARD TOSCANA PAINT.
As usual, first I mixed one part Noir with two parts Cote d'Azure to get the color I wanted.
Then I painted the Toscana paint on top of the one step paint.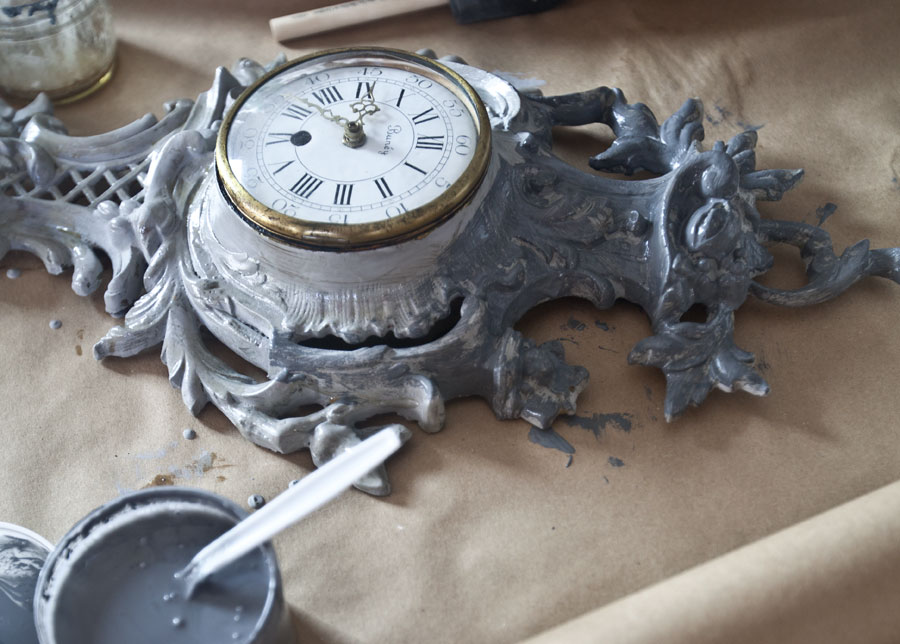 The Toscana paint goes on very dark, but dries lighter. Then I went over the paint AFTER it dried with the AMY HOWARD Antiquing Glaze. I dabbed it on with a sponge and it removed some of the paint.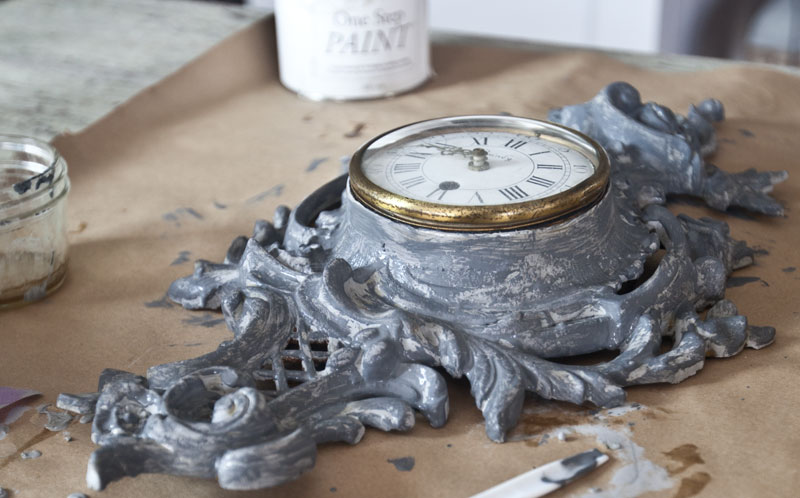 I kept removing paint until some of the brass shown through the paint. I wanted it to look like gilded wood, where some of the gold was left, but not much.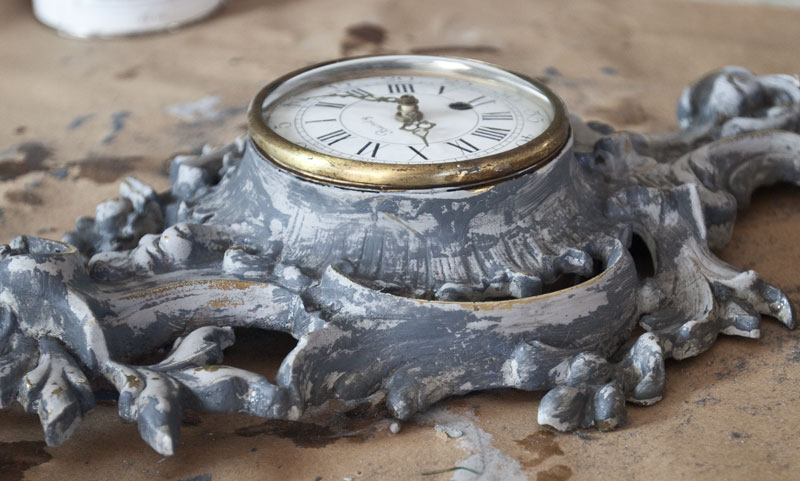 I rubbed hard in places to reveal the brass underneath.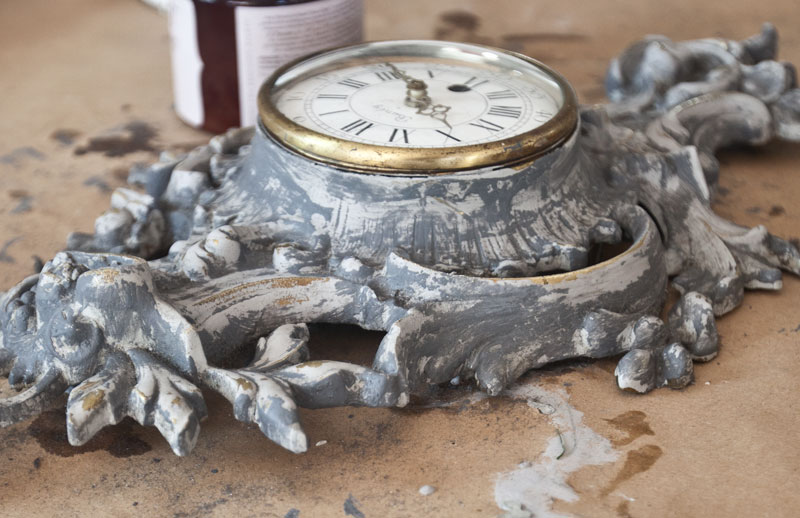 After the antiquing glaze dried, I added a coat of AMY HOWARD light antiquing wax.
Here is the beautiful detail.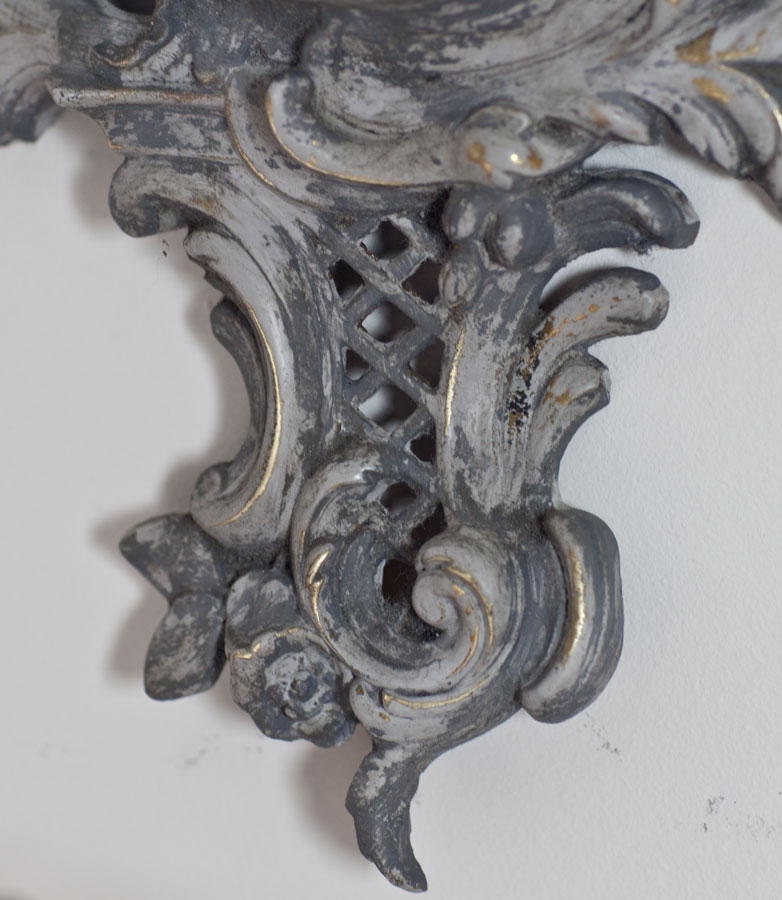 Below are more of the details.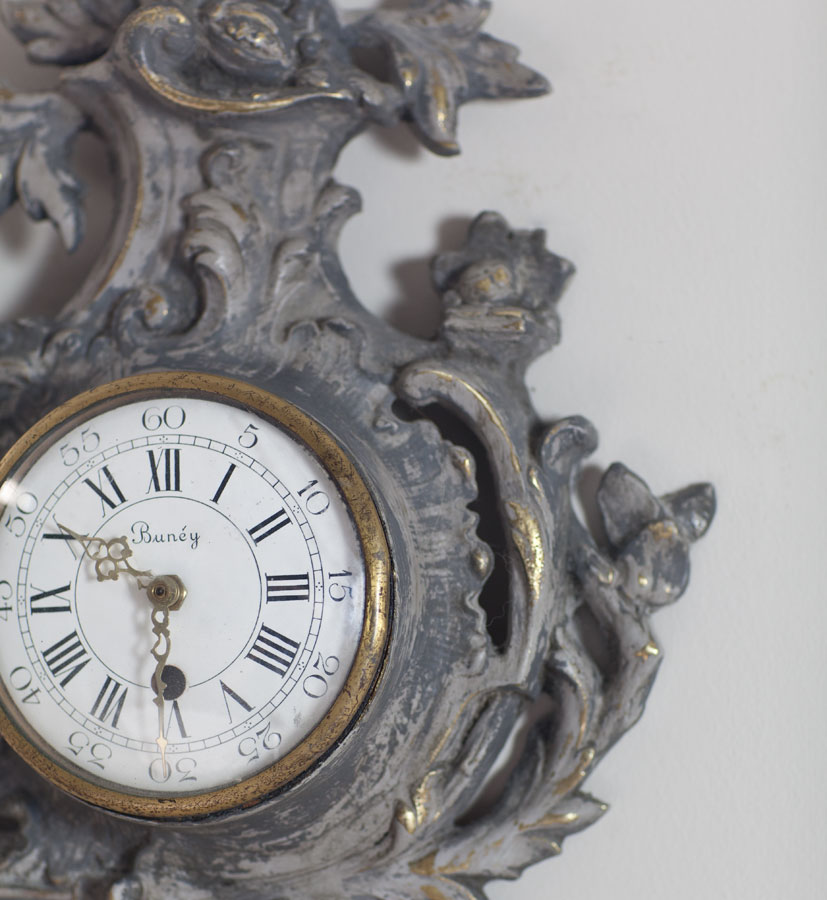 Well there it is. Now I know some of you will prefer the brass BEFORE. Honestly I love both looks. So before you paint your item, think about it, because although the paint can be removed, it is a bit of a process. Don't those brass details just pop through the gray? It still has bling, but it's toned down now.
It's a stunning clock I think.
This technique works particularly well on something with lots of detail. Without the curved and raised areas, the darker and lighter spots wouldn't make as much sense.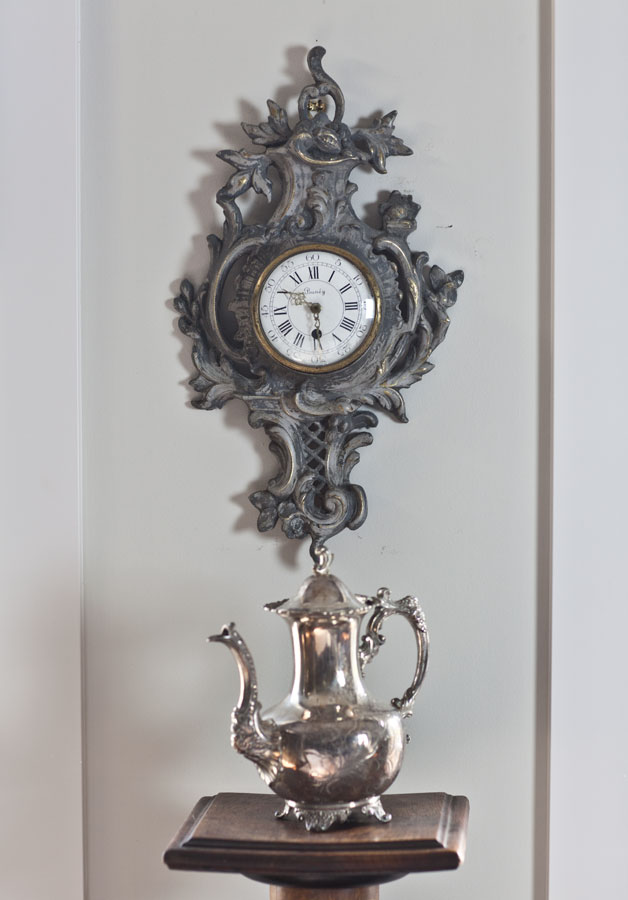 Thanks again to AMY HOWARD AT HOME for providing this scrumptious paint.
You can see the other AMY HOWARD projects HERE.