I did a reader survey recently and you asked for more low-cost options, so today I am showing you a very budget friendly option for chairs.
This post is sponsored by Kohl's. I was paid for this post and received the included furniture and home decor as compensation.
Here is how the room was before. I do love the chairs, but I got reports from family members that they are were comfortable.  Since this is where my daughter and her caregiver watch TV, and take their meals, I decided it was time they got an upgrade.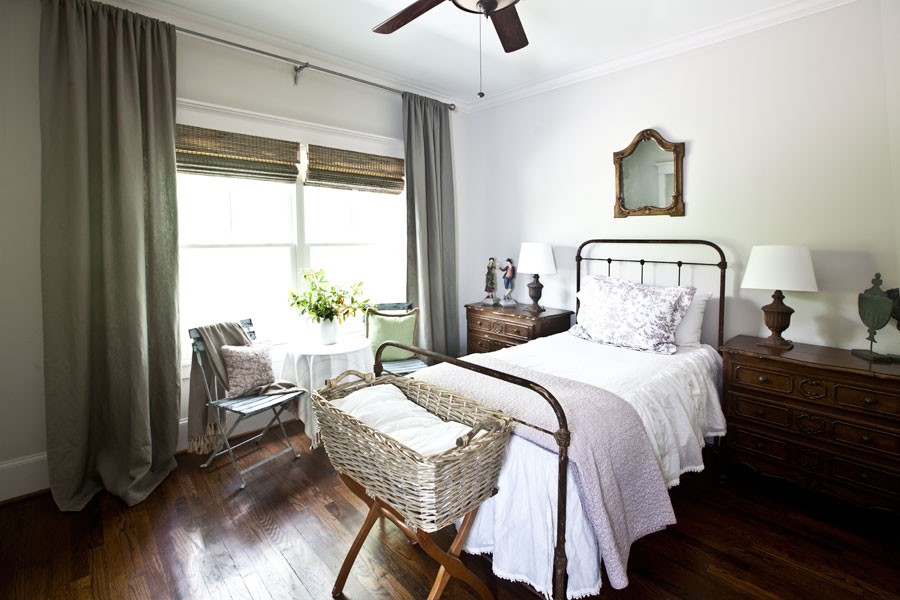 So I found these darling chairs at Kohls. This is the Claire chair.
You can more Kohls chairs HERE. 
I selected the gray lattice. Now the chairs are normally $199, but they are $119.99 at the time of this writing. That is an amazing price.
Check out the current sales!
·         Home Sale – $10 off $50 home purchase with promo code HOME10 1/27-2/5
·         Kohl's Charge holders – 15% off 1/29-2/1
·         General Public offer – 20% off $75 purchase, 15% off all purchases 2/2-2/5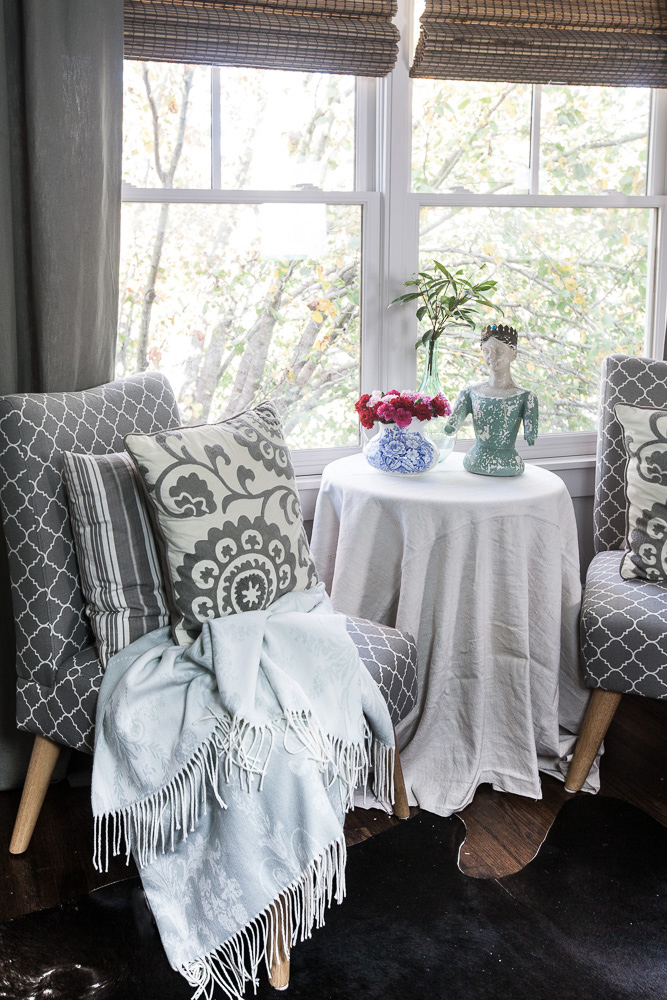 They are generously sized at 33.9"H x 20.9"W x 27.2"D, but still small enough to fit in the room.  Since the space is small I didn't want arm chairs, since they wouldn't fit. I thought the gray would work well with the current bedding. And considering that I change things out a lot, I thought it would probably go with something new too. It's a simple pattern, so it is going to go with more things than a complex pattern would.
Kohls has lots of affordable furniture options for your home. Here's a link to Kohls Furniture.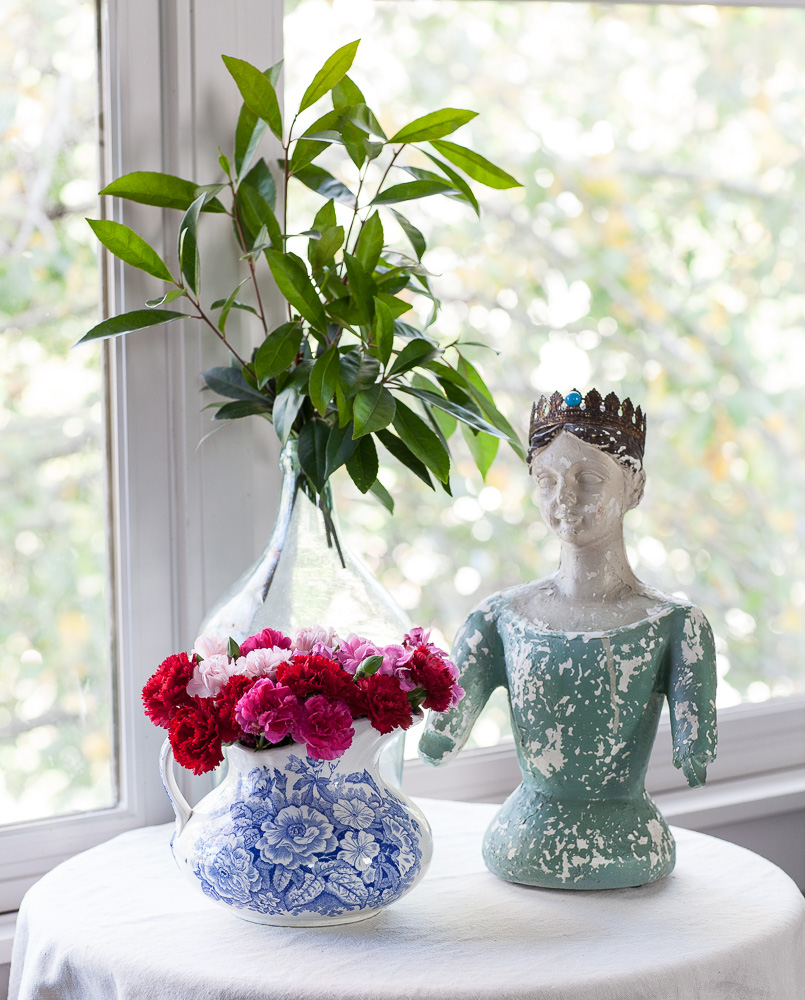 Yes there are other patterns in the room, but the more simple the pattern, the easier it is to mix patterns. Note all of the patterns are just two colors per fabric.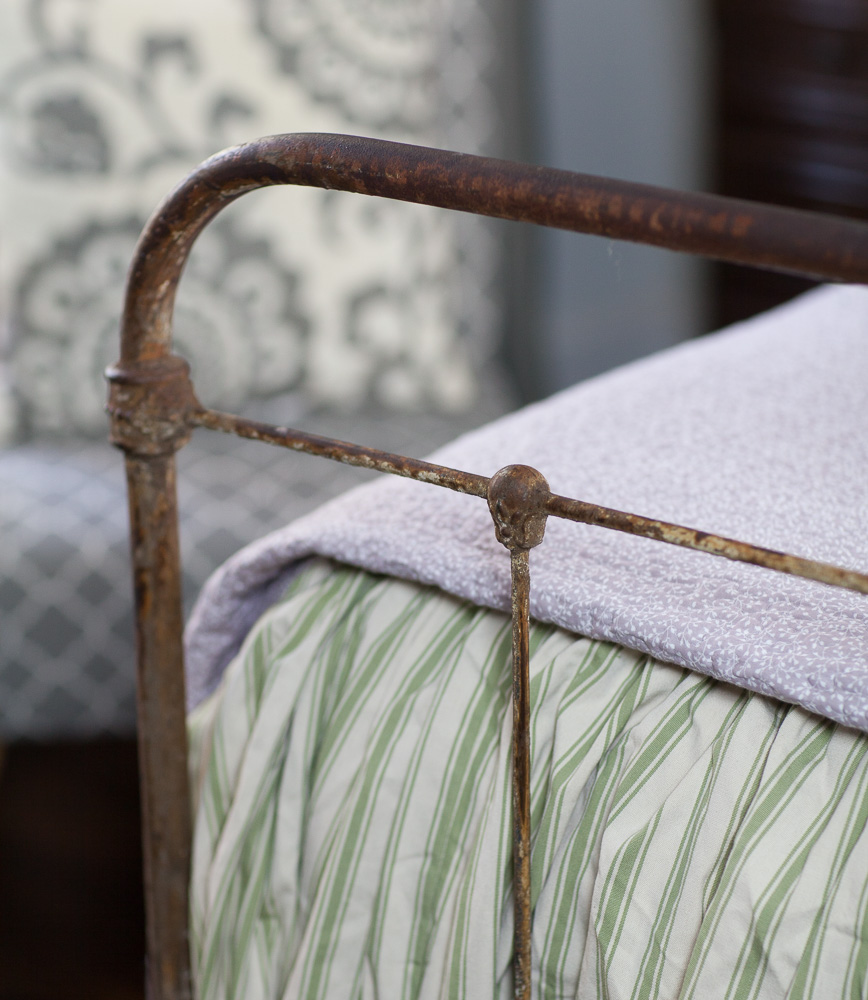 I removed the basket at the end of the bed. I do love the look of a bench or basket at the end of the bed, but with the chairs, I felt the room was too full. It feels a lot more open now without the basket. I like it!
The other thing I want to note about the room is that the chairs are contemporary in a very traditional room. Does that work? I think so. Many people ask how they can add a few elements of farmhouse French style to their home without replacing everything. This is one of the ways. Just incorporate something in the room with your new style. Make sure it fits as far as size and color, but see if it looks like it fits in. Keep in mind my daughter is 23, so I definitely want it to look age appropriate for her. I think the room looks updated with the chairs, but still very farmhouse French and inviting.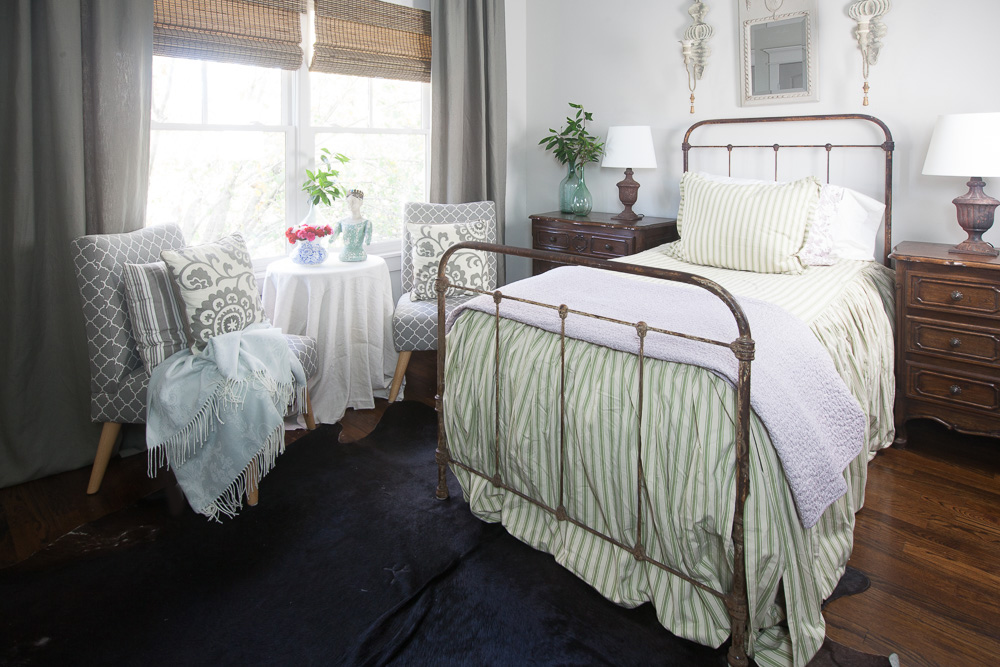 I like the detail on the chairs too. Very neat seams. I had the grey pillows in my closet, so that didn't require a trip to the store. Good news, no need to get dressed!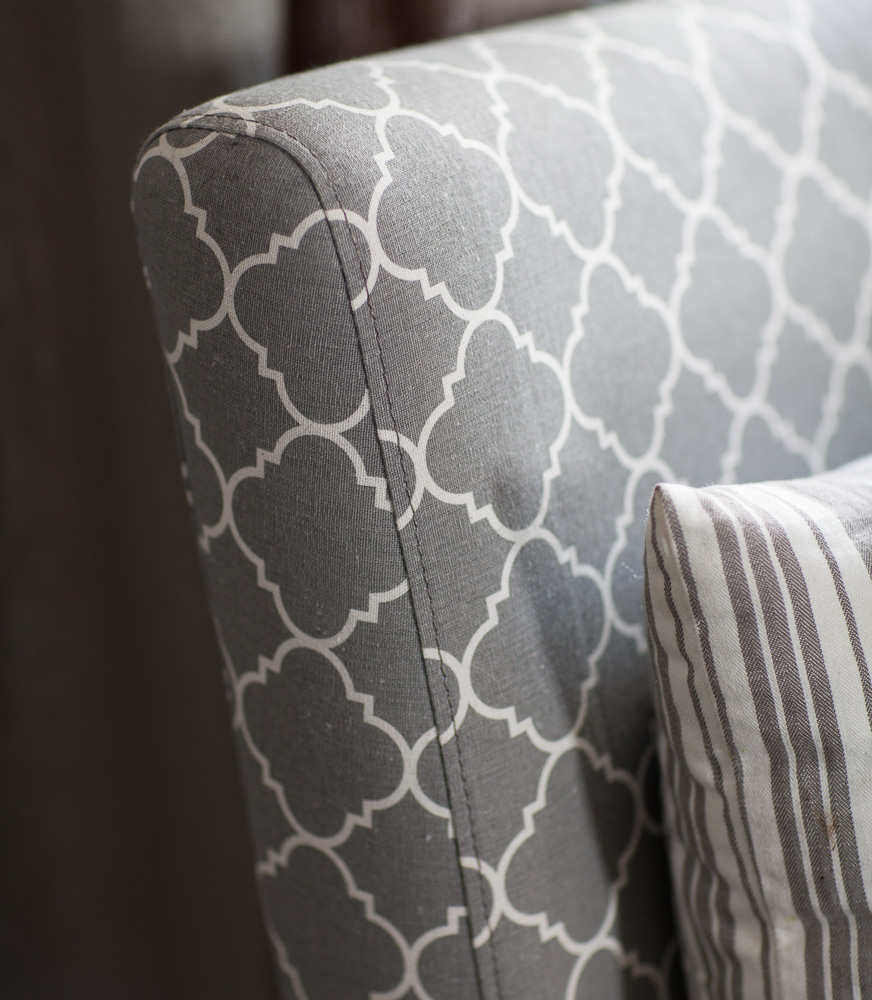 Here is what you need to know if you buy this chair. It comes in a compact box, which helps to keep shipping costs down for you. That means you do have some minor assembly. I attached the legs (super easy) and I put the back on the seat. This required two people to get everything lined up, but we got it done.
My blog may contain links to other websites. I am not responsible for the privacy policies of those other websites. When you click on a link, your information may be collected by those websites so I encourage you to read their privacy policies.
These affiliate links are not associated with Kohl's.