Do rooms in your home evolve over time? Mine too. Of course being a design blogger, means I am changing something every week.  (Oddly enough, that works for me.)  So here is another update on the dining room. I've added a new blue rug.  I've also ordered a new table, but it isn't here yet, but here's the latest.  I've recently added this lovely new rug.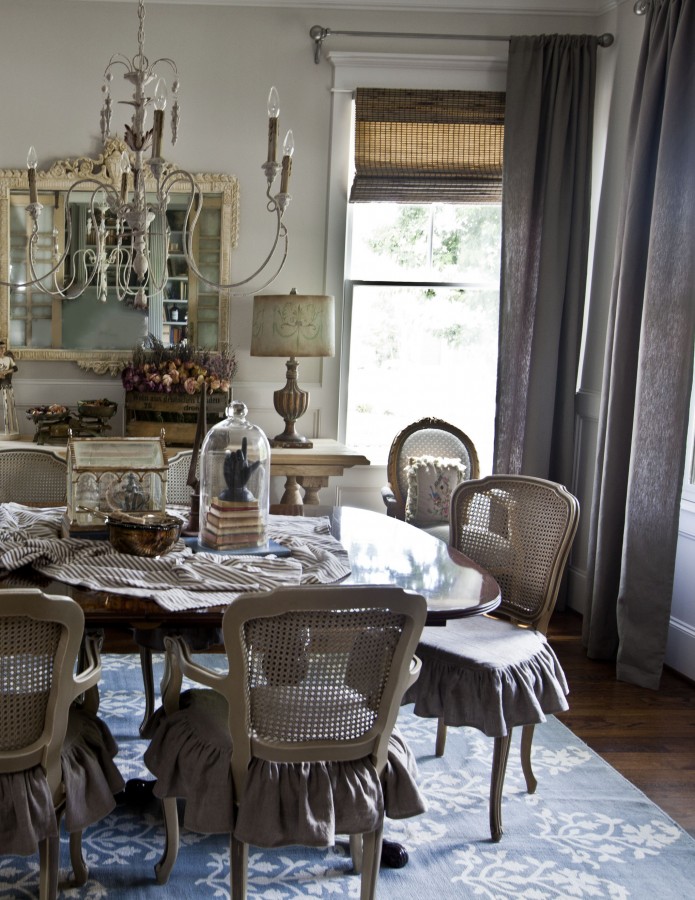 It's from Ballard Designs. (Not a sponsored post, although I do work with them. ) I love a flat weave rug.  I'm not sure why they appeal to me so much, but they do.
This simple design is something I love. It gives the room some pattern, and color, without being overbearing. I want the food and conversation to be the stars in this room.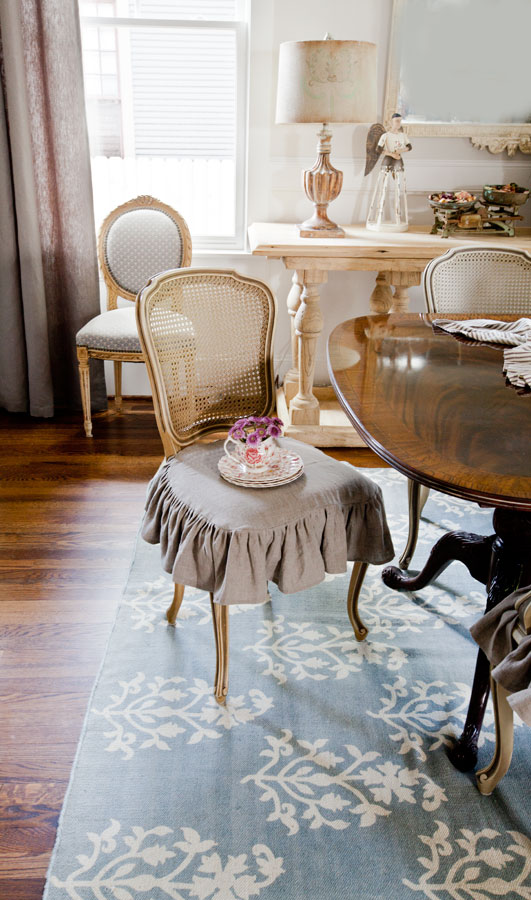 I was surprised at how much of a difference it made in the room. I was hesitant to cover the lovely reclaimed oak floors, but this was totally worth it.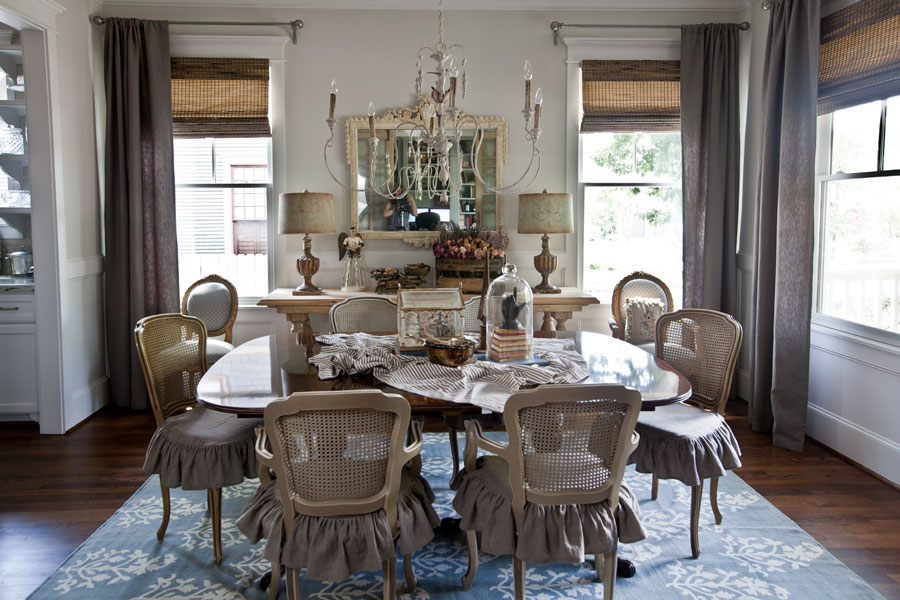 You can see the before photo below. The photo below is before I added the curtains and the slipcovers for the chairs so it looks especially bare to me.   The gray linen curtains are also from Ballard Designs and you can read more about them HERE.