This post is sponsored by Calico. I love sewing, so I am thoroughly enjoying showing you a project every week. I've got a big project for you next week, but this week is a small, easy project for a blue floral embroidery pillow. I love the idea of finding a gorgeous embroidery fabric and making just one or two pillows with the fabric. You only have to buy one or two yards to get a stunning edition to your room. If you used this fabric for a big project, it could get pricey, but just adding a pillow or two is very affordable, especially if you do the sewing yourself. I have an easy tutorial on making a pillow, and you can find it here.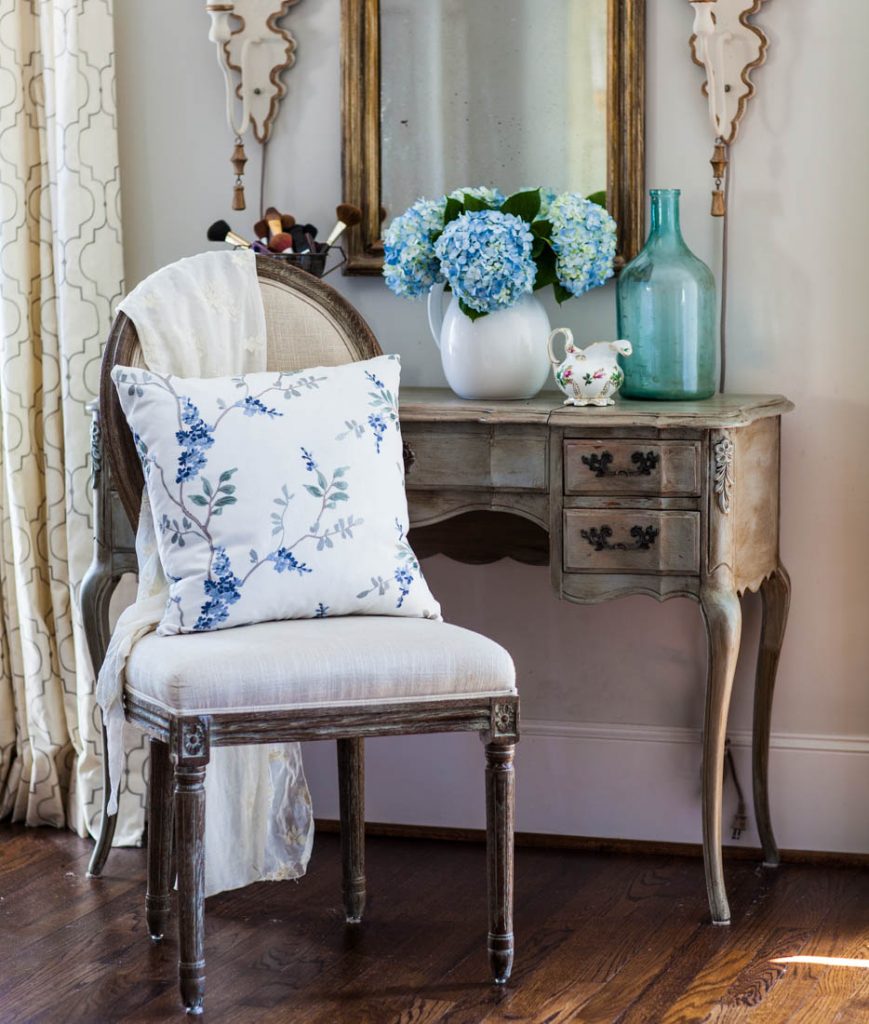 Pillows are easy to change out. If you love embroidery, you can find several fabrics at Calico that you'll love. This fabric is called Mistral FC in color Chambr. CLICK HERE to see a selection of blue floral fabrics at Calico. I couldn't find a link to this particular fabric, but you can order it from Calico. Just give them the name and I am sure they can order it for you.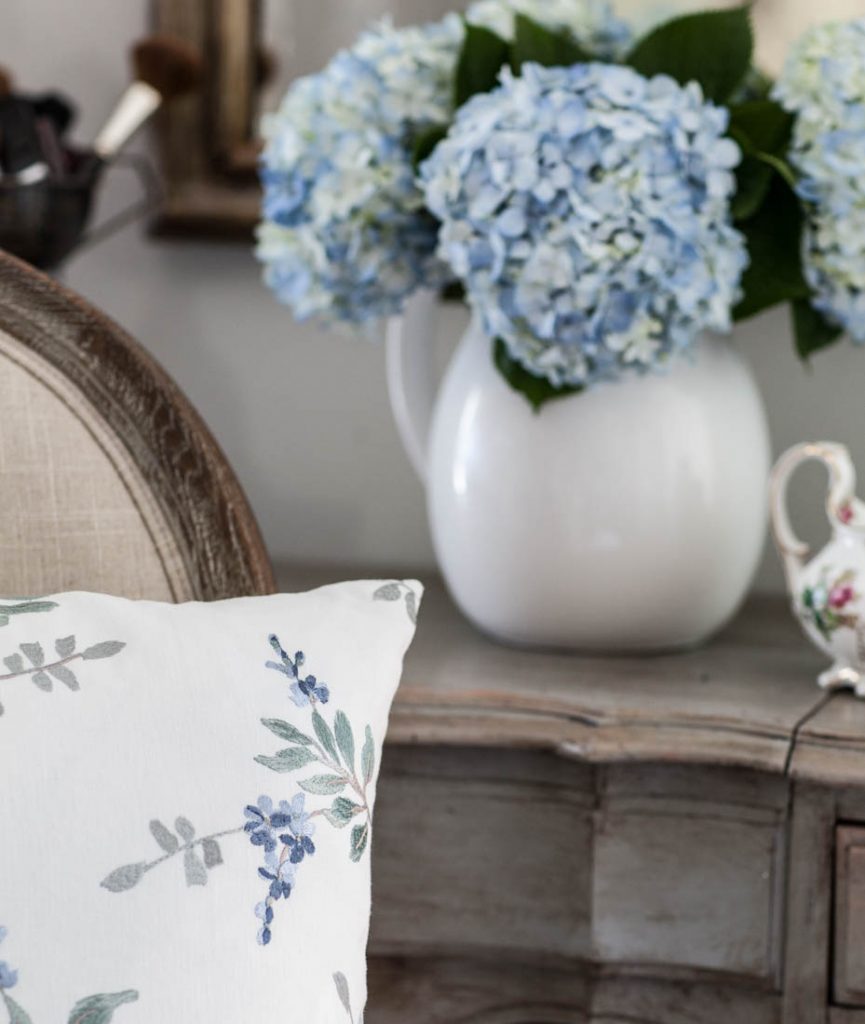 I have used blue and white throughout my home, so the great thing is that I can move this pillow around from room to room, when I need a fresh look. Add a few blue things next to the pillow to repeat the color, and you've got a great look.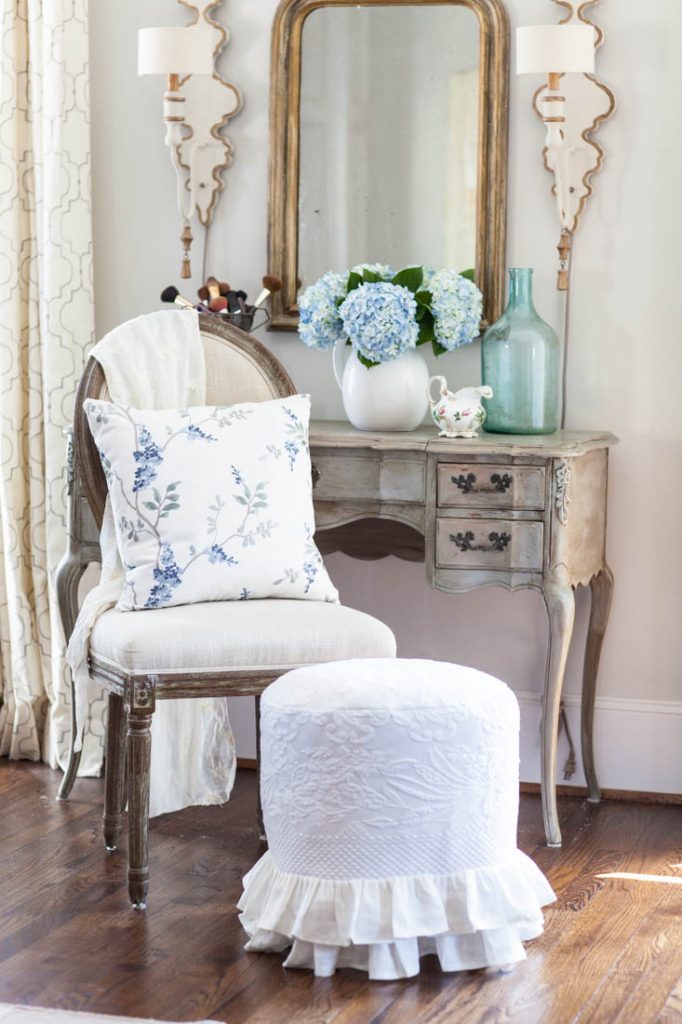 I love showing the detail on the embroidered fabrics. This fabric is even more beautiful up close. If you don't sew, there are some easy ways to make a no-sew pillow, or you can usually find someone to sew the pillow for you. Calico can even make the pillow cover for you, CLICK HERE for more information.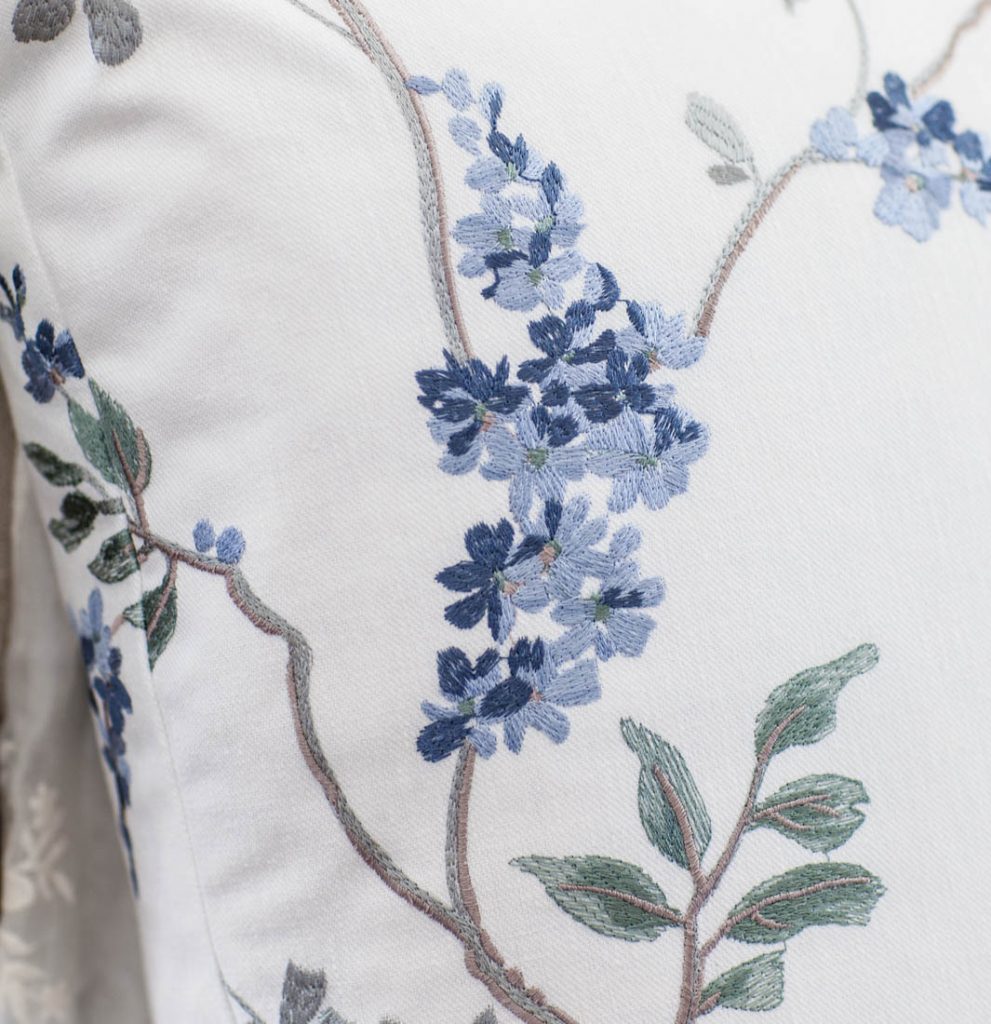 Speaking of romance, I think a blue floral embroidery pillow like this can really add some romance to a room.