This is such a fun shower curtain! I'll sharing details on how I made it today. This post is sponsored by CALICO. The fabric I chose for the project is Zola in black. I love the playful design of the horse, rabbits and birds. It's even prettier in person. It's a heavy fabric, so if you use it for your shower curtain, be sure your curtain rod will hold it. It would be excellent for upholstery since it's a heavy weight. I fell in love with it, and just had to have it for the bathroom, so here we go.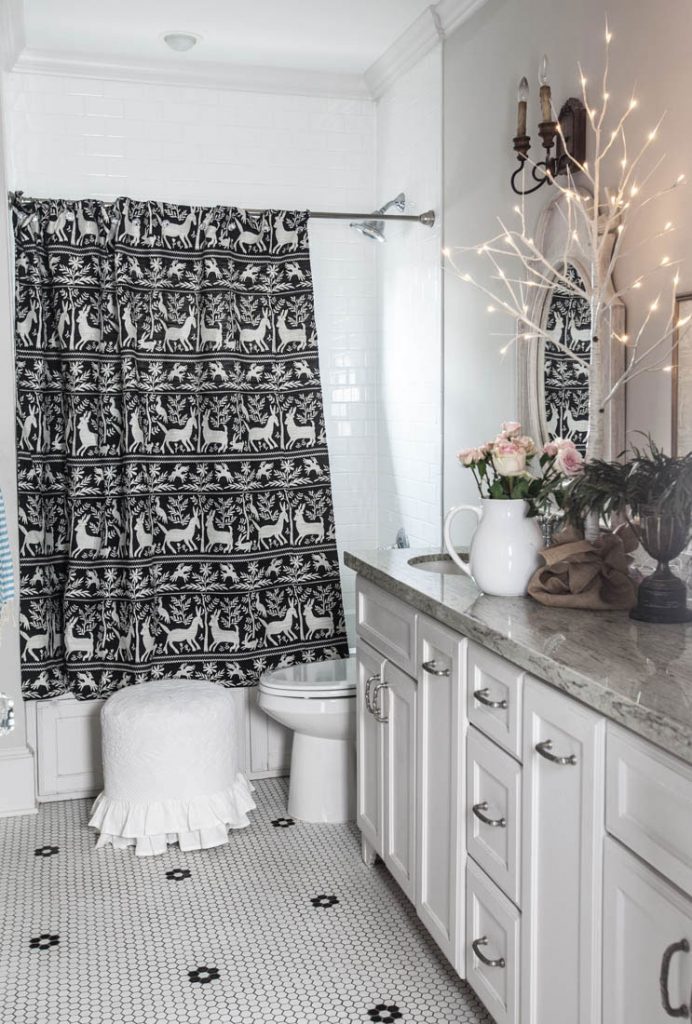 The fabric is not as wide as a shower curtain, so I used the sewing technique shown below to avoid a center seam. You want your shower curtain to be about 72 inches wide, so with 1/2 seam allowances, if your fabric is 54 inches wide you'll need 11 inches strips for each side.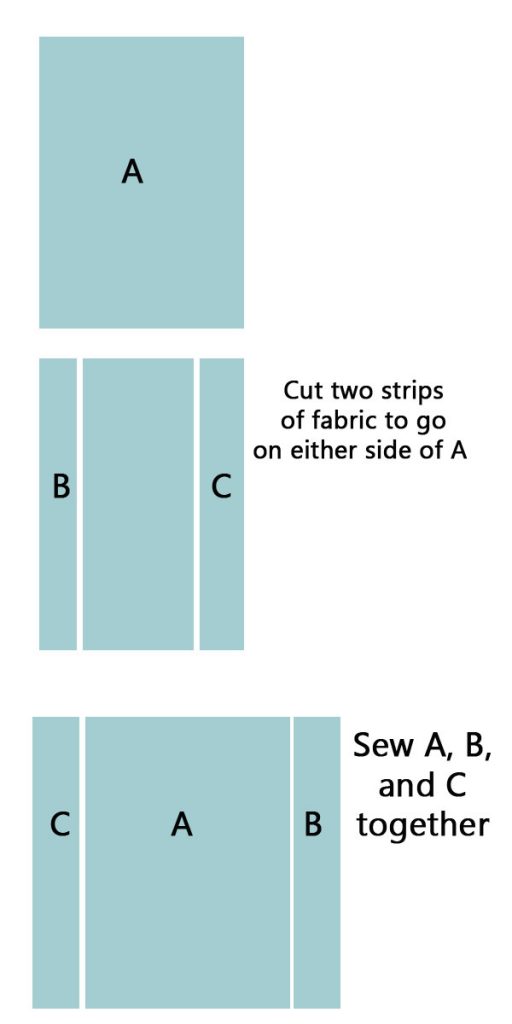 If you have a pattern, you'll need to make sure that pattern on panels C and B align with the pattern on A. Because this pattern was a bit complicated and obvious if it didn't line up, I pinned it on top of the fabric. I decided to sew on the right side rather than the wrong side.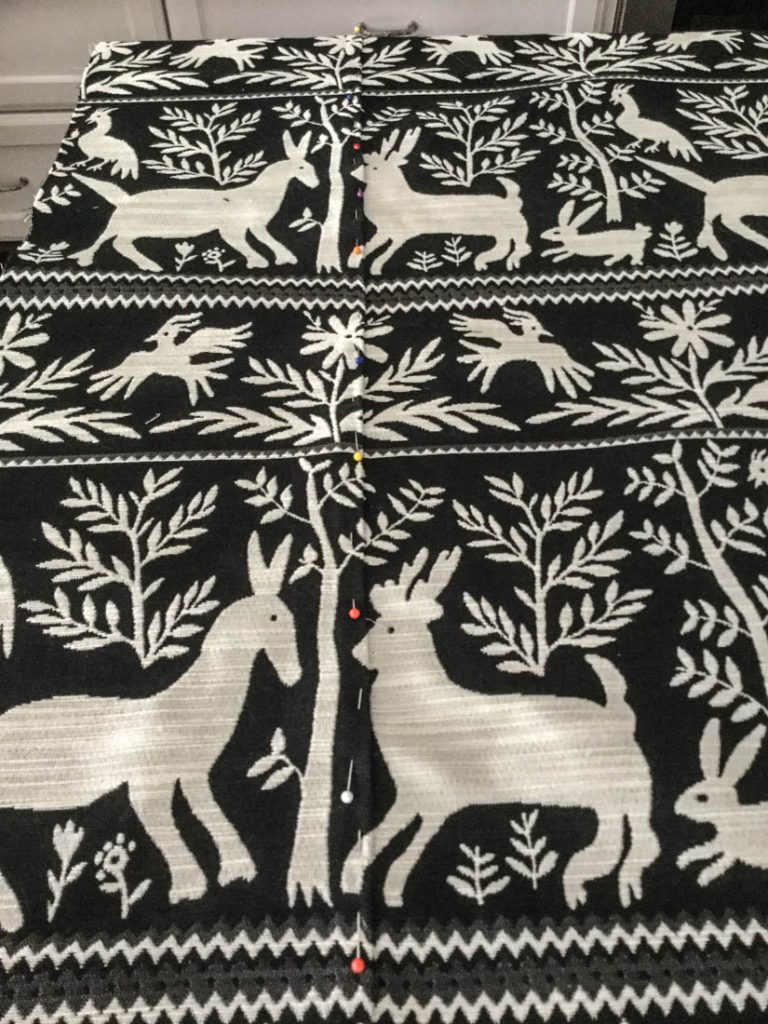 You can see how I inserted the fabric in my sewing machine below.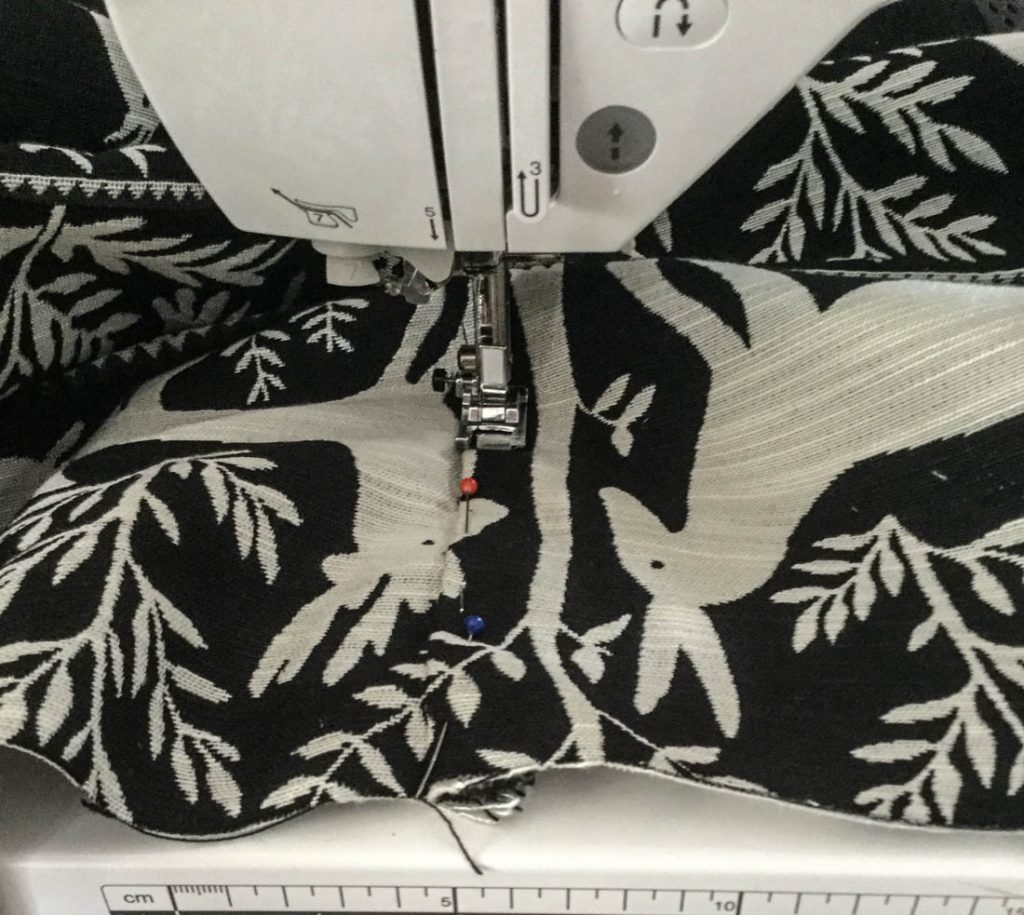 Then I simply hemmed the top and sides. I added button holes to the top rather than the grommets I used last time. You can see the other shower curtain I made by CLICKING HERE. I'm not going to show how to use the button holer because it varies so much depending on what machine you have.  You space out the 12 button holes at the top for the shower curtain hooks. Evenly space them apart as shown in the diagram below.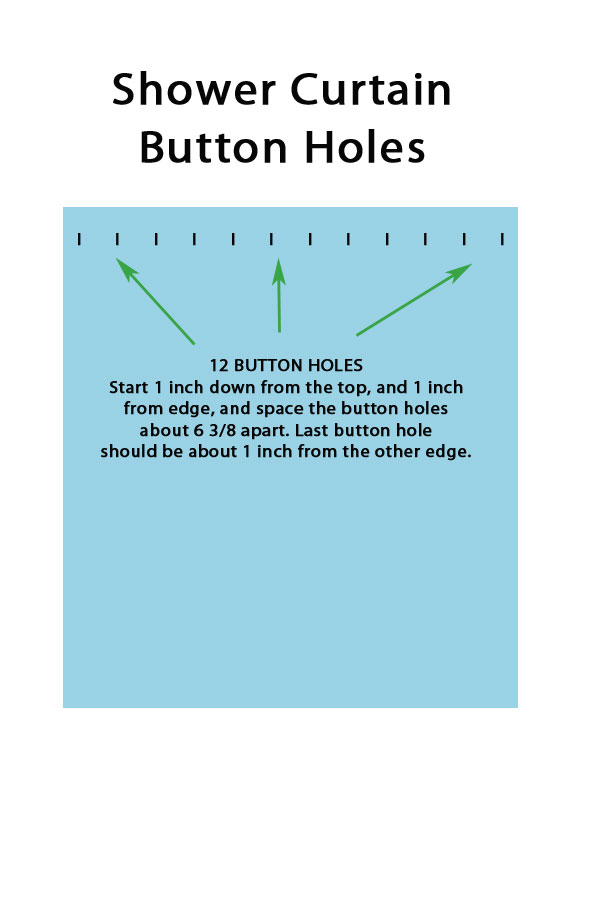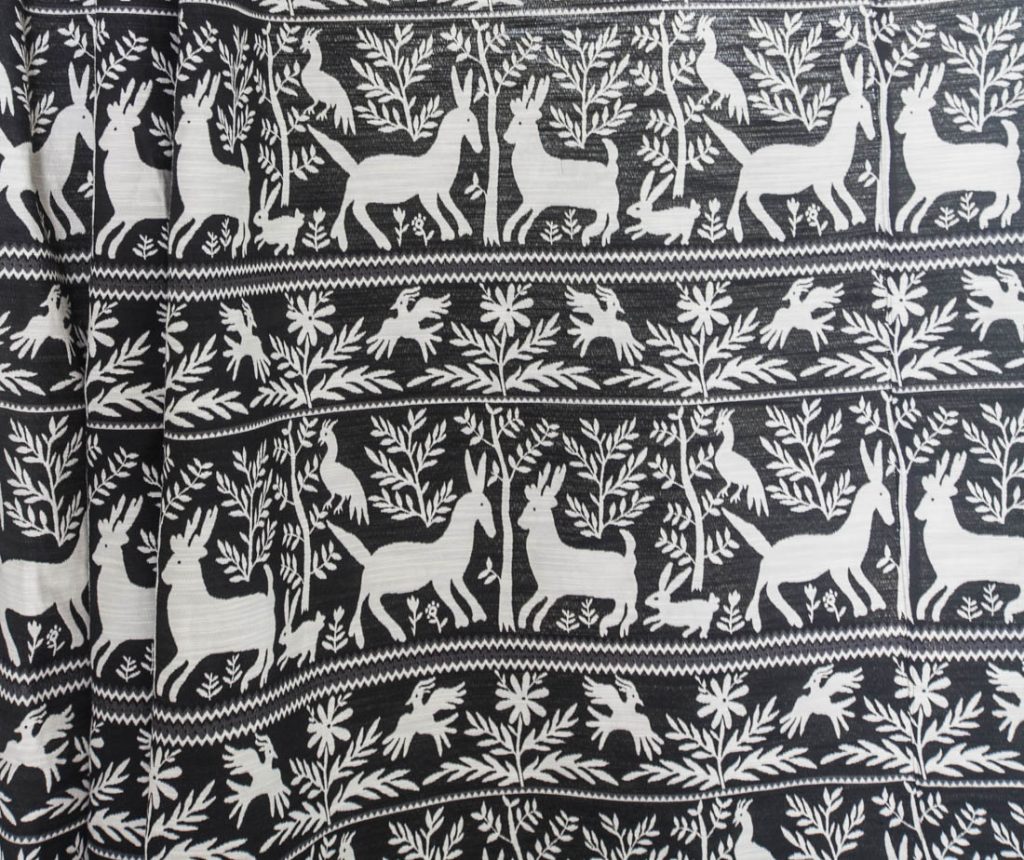 This would be so pretty as a duvet cover too! I have so many ideas of how this fabric could be used so many places. The black and white really goes with my black and white floors.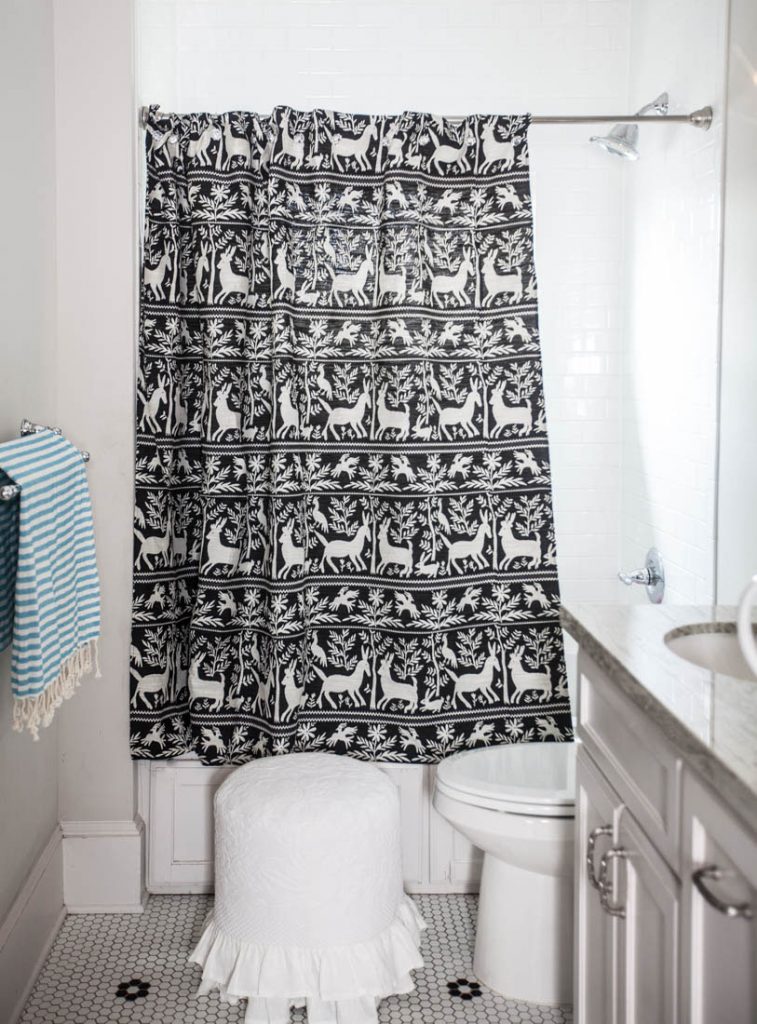 You can find this pattern (Zola in black) and many more fabrics at CALICO, CLICK HERE. I have to admit I adore spending time in the fabric store. I could get lost there going through the fabric swatches, looking at all of the different patterns and colors.