So much of design is personal taste. I have posted photos on Facebook where I felt it was obvious which one was my BEFORE and which was my AFTER, and still it seems many people vote for my BEFORE as their favorite.
So what gives? Well I guess we are all different and we all like different looks. Some like a LOT of color, some like a bit, and some like NONE.
And so I thought I would share some bedroom updates and ask your opinion.
Some like contemporary designs and some prefer more traditional looks. I won't belabor the point.
This is one of those rooms that has sparked the most controversy. I loved the hay painting but everyone told me it didn't work in here.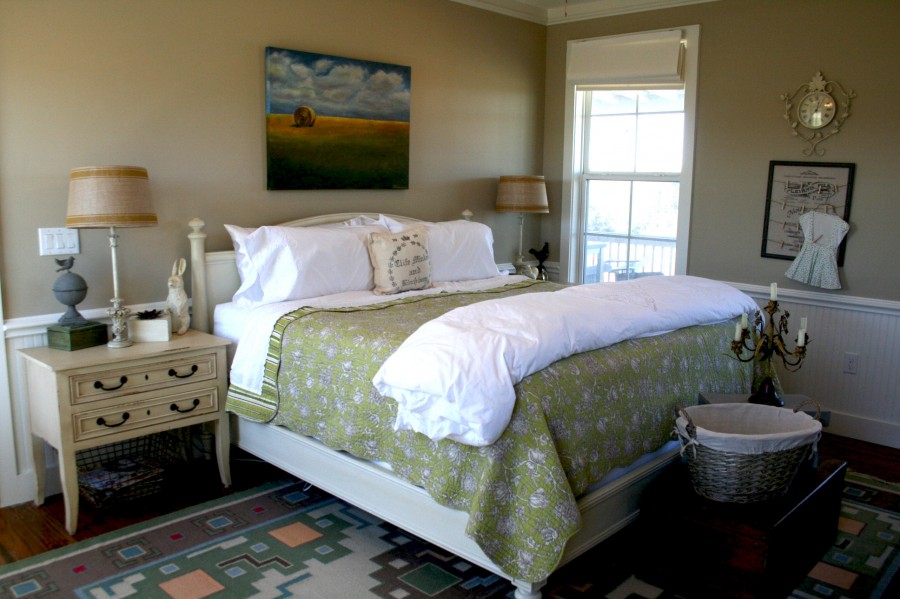 I have to agree I prefer less color on the wall behind the bed. Some people hated the mirror behind my bed, but I really like it, so it stays.
Which brings me to my current dilemma.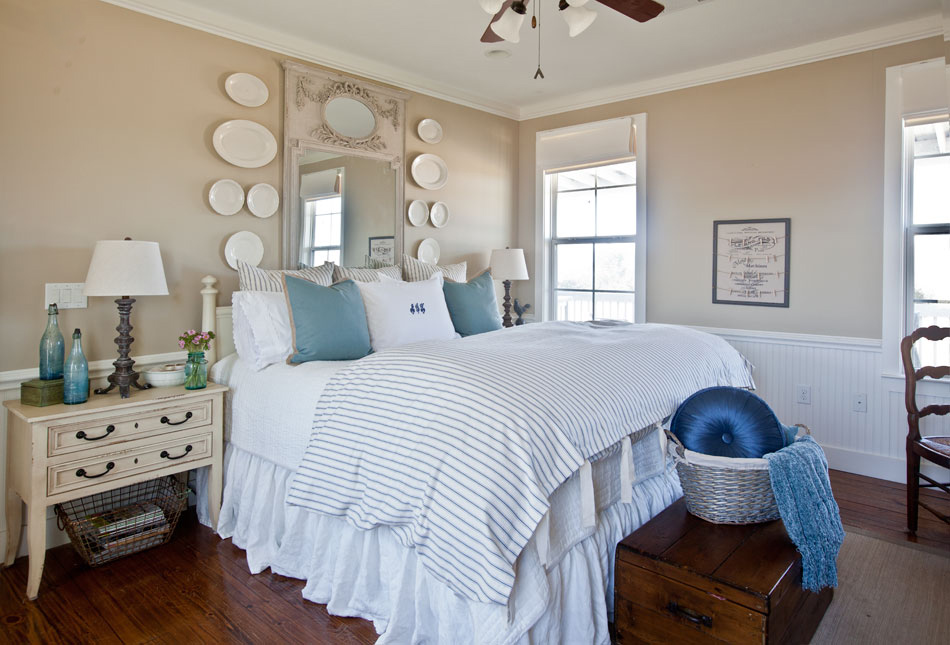 Should I use the blue pillows below or go with no blue pillows?
I also wanted to point out another change; I removed the two round plates on either side of the mirror, and replaced them with the oblong platters.
I am curious though as to which you prefer, the bed with blue pillows or without?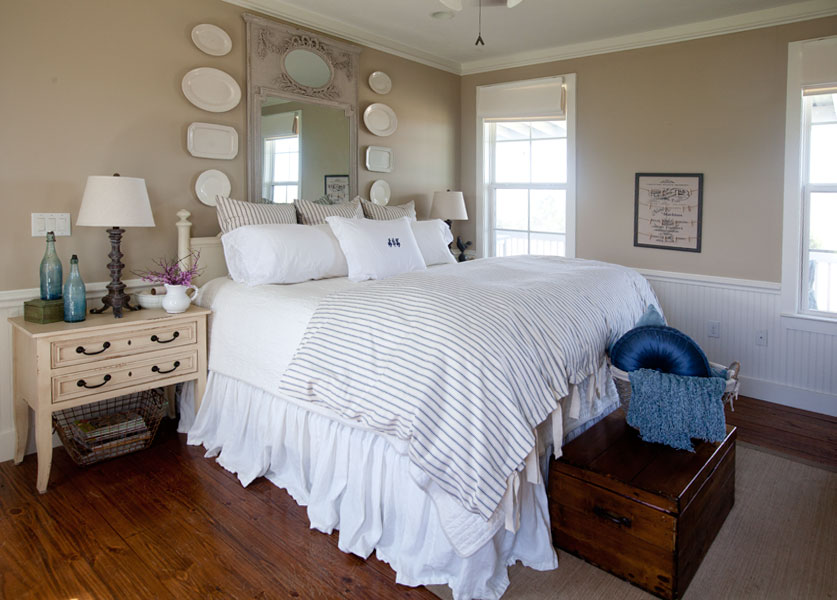 Hmm, it's a tough one. I am trying to use a bit more color in my rooms, but there is something I like about the bed without the blue pillows. Maybe a different shade of blue? What do you think?