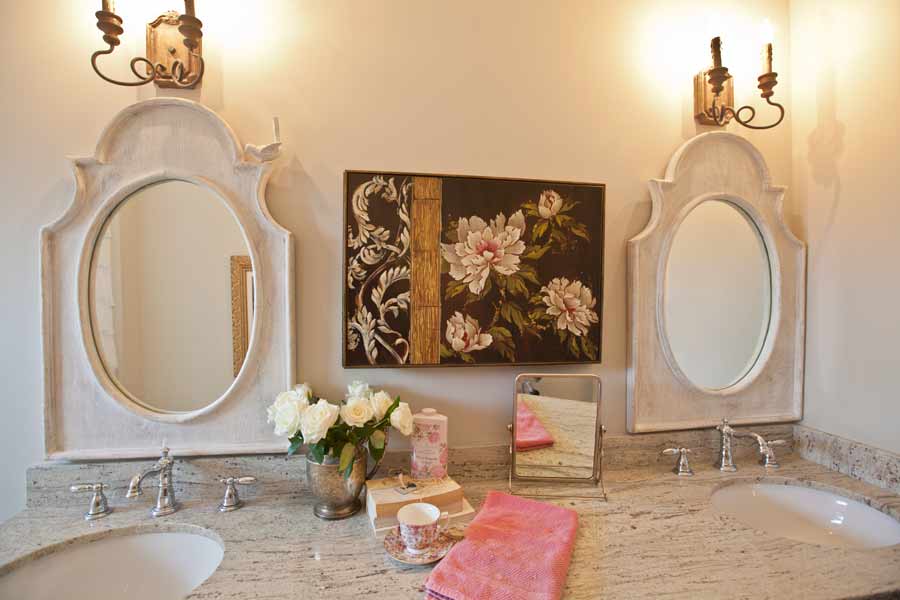 I think this is the only room in the new house you haven't seen yet. (However, I haven't shared the guest quarters yet, so I'm still a woman of mystery for a least a few more weeks, ha. )
So this is the bathroom that my girls share.  And to answer your question, two girls sharing one bath can sometimes be a hazard, but oddly enough this works in our family.
Pointing out some of the things we did in here, the hex tile was something I really wanted since it is in keeping with the historic neighborhood.  We installed 36 inch countertops instead of the old standard 30 inch ones. The taller counter-tops just make sense.  The tiles in the tub are simple white subway tiles.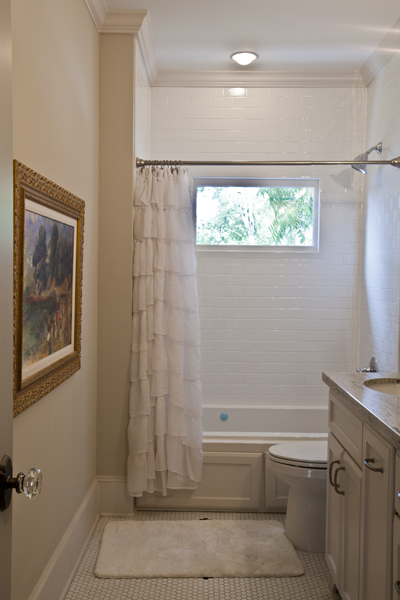 I selected white river granite for the counters here, which is the same granite we used in the kitchen and other bathrooms.  You can see those other rooms here. (The laundry room is different.)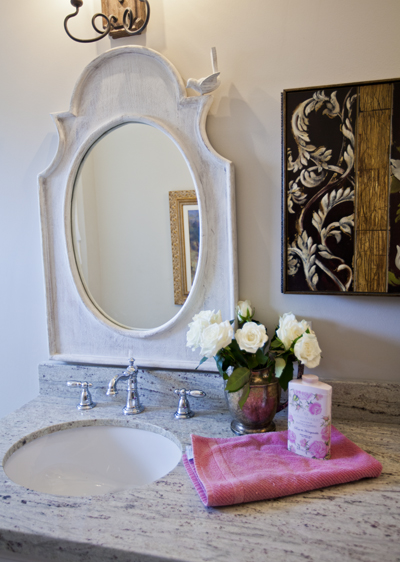 Did you notice the super cool mirrors?  Did you guess where they are from?  Ballard Designs (not a sponsored post)! I love the cute birdie. I asked on our FB page if I should go with or without the birds since they are removable. Well as you might guess, some said 'yes' and some said 'no'. I decided to split the difference, so I used only one of them.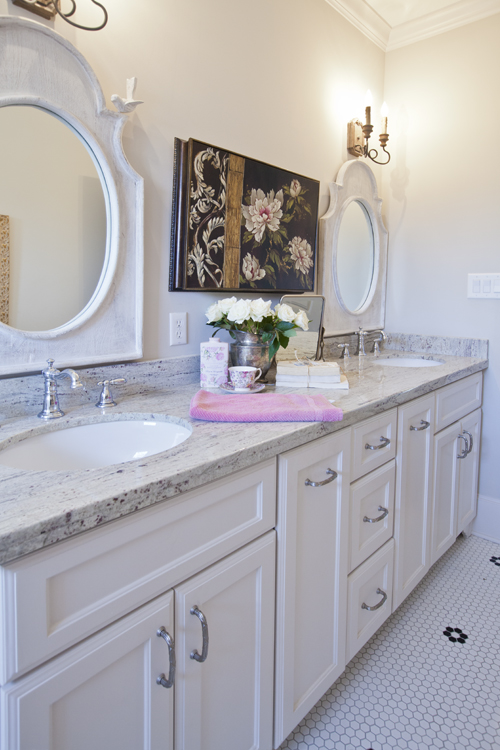 There's a secret hiding here, but I'll have to show it to you another time, because I forgot to get a photo before it got dark. It's a good one too. I will show you how I handled the electronics so they are accessible but don't end up in a mess on the counter.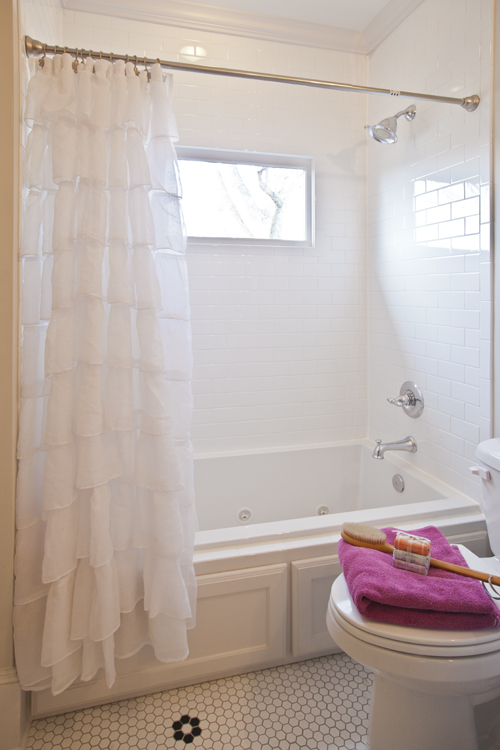 The carpenter added this nice cabinetry on the front of the tub too. I like it a lot.  We also went with the taller toilets.  I know I don't like talking about them, but there you have it. I'm afraid I'm quite Victorian when it comes to bathroom talk.  Oh yeah, I'm weird that way.  One time my phone fell in the toilet and I had to decide whether or not it was worth it to fish it out. Personally I would like to get off this topic as quickly as possible, but I know you are going to ask, so yes I did get it out. But after that it never worked right.  It was a Razor (long time ago) and some of the buttons wouldn't work any more. So if your number had a '5' or a '7' in it, I couldn't call you.  I was late to my daughter's basketball game that day and I couldn't call her to tell her why.  Well that is my embarrassing story for the week. I will try not to have another one for at least 7 days.