I like moving things around because I get bored easily and because I always learn something. I like to think it's helping me to constantly improve.
There's been an evolution in my daughter's bedroom.
So we started with the large artwork, the wall sconces and two very tall dark lamps.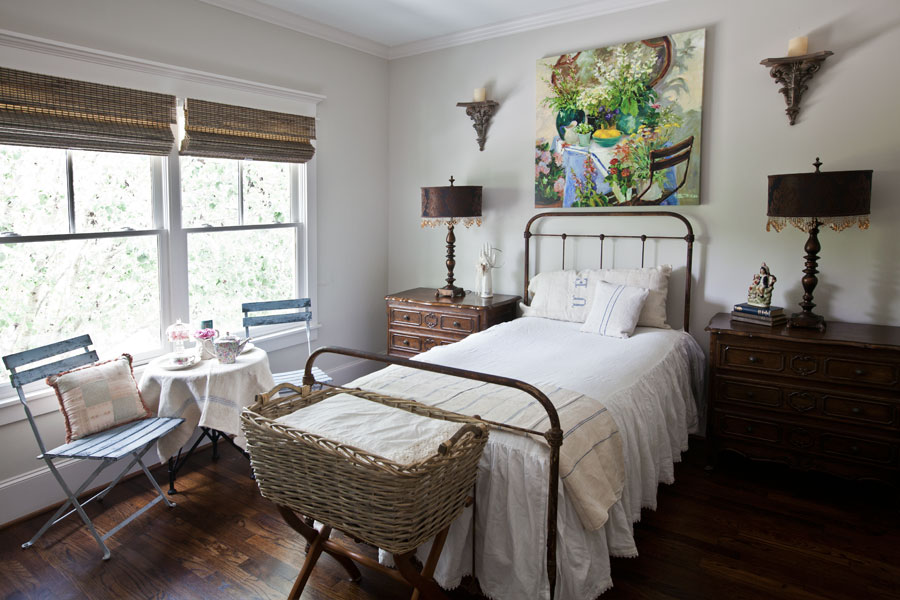 I changed the artwork and lamps for an old mirror and smaller lamps.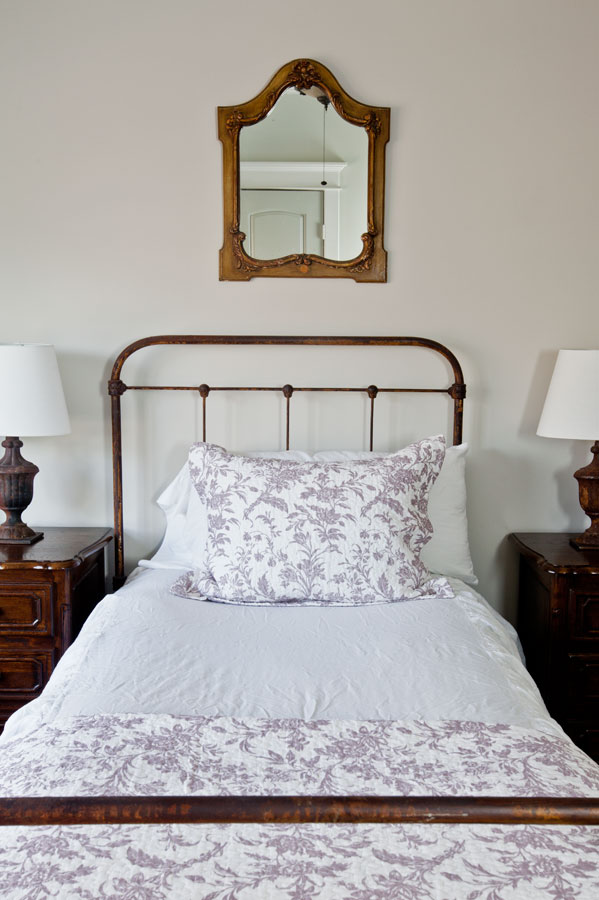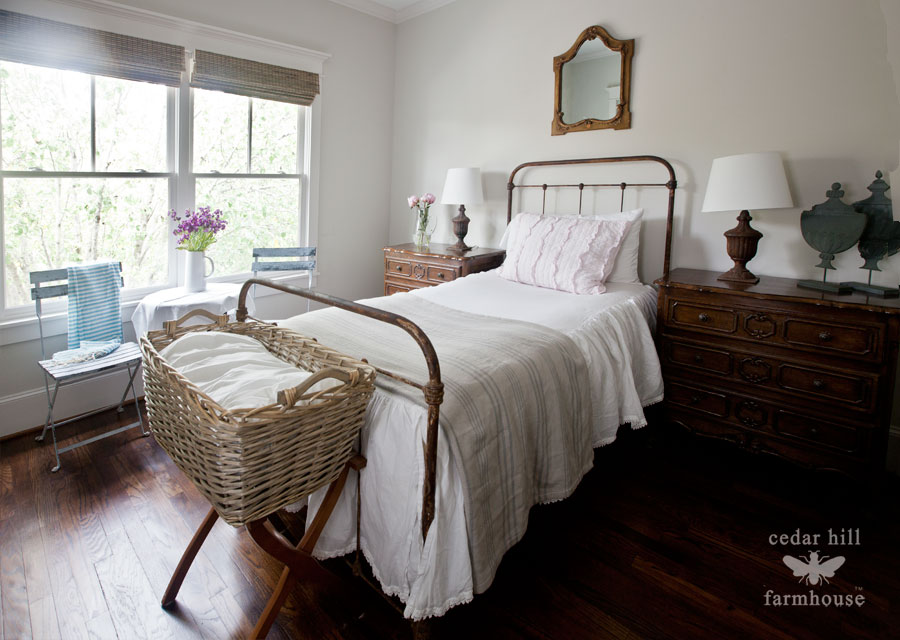 So now I've decided I would try adding these two wall candle sconces. I found them at the Round Top antique show. I bought them from a lovely French woman who has moved to the USA. I think her son made these, but I'm not sure. They are trompe l'oeil as she said. But she pronouced it so quickly I didn't realize what she was saying at first. Trompe l'oeil means to 'fool the eye'. The paint makes the sconces appear 3 dimensional, when in reality they are flat pieces of wood.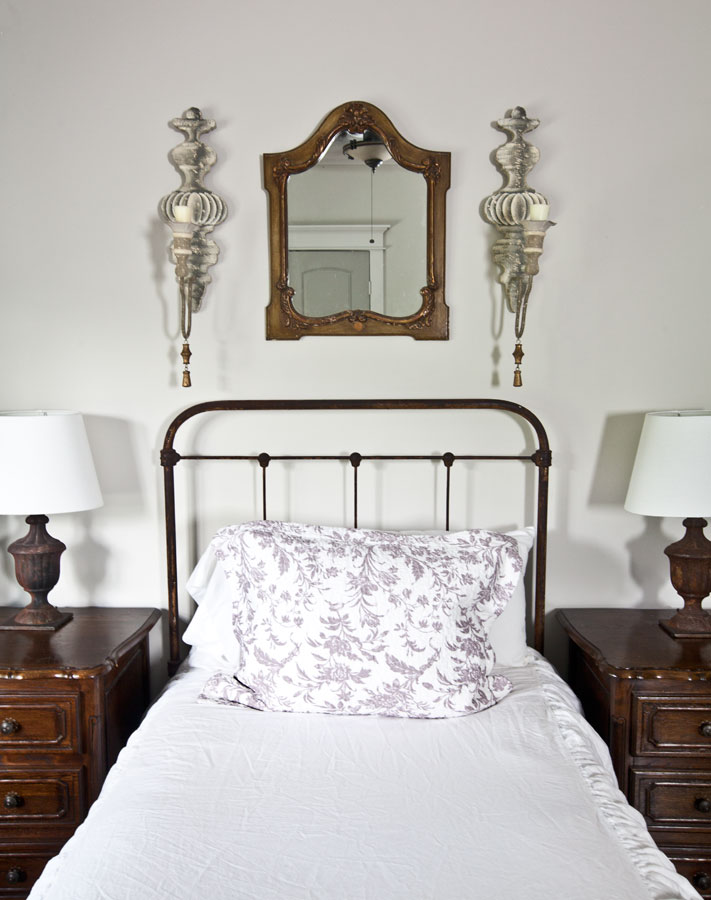 I rarely show this side of the room, but here you can see my daughter's armoire where we keep her TV.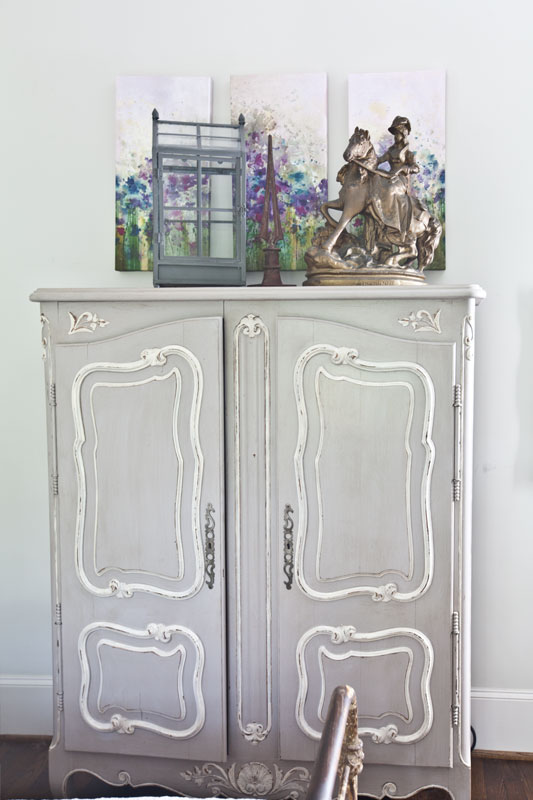 And here's the view of the room from the door.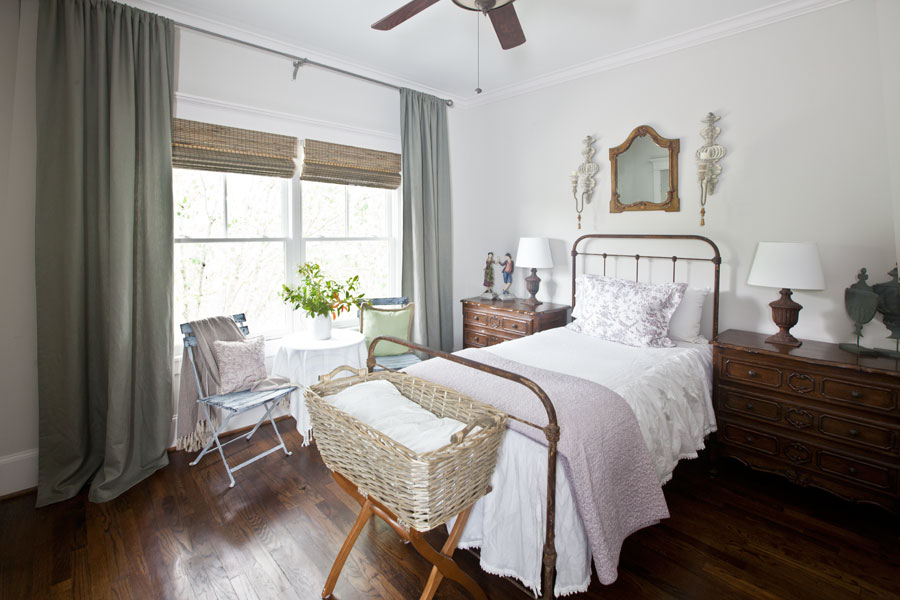 I love how the mirror plus the sconces are about the same width as the bed. I think the gold may be a bit harsh with the gray sconces. I'm not done in here, it's a journey. Stay tuned…