Since so many people have asked me about these cabinets I will tell you how I achieved this look.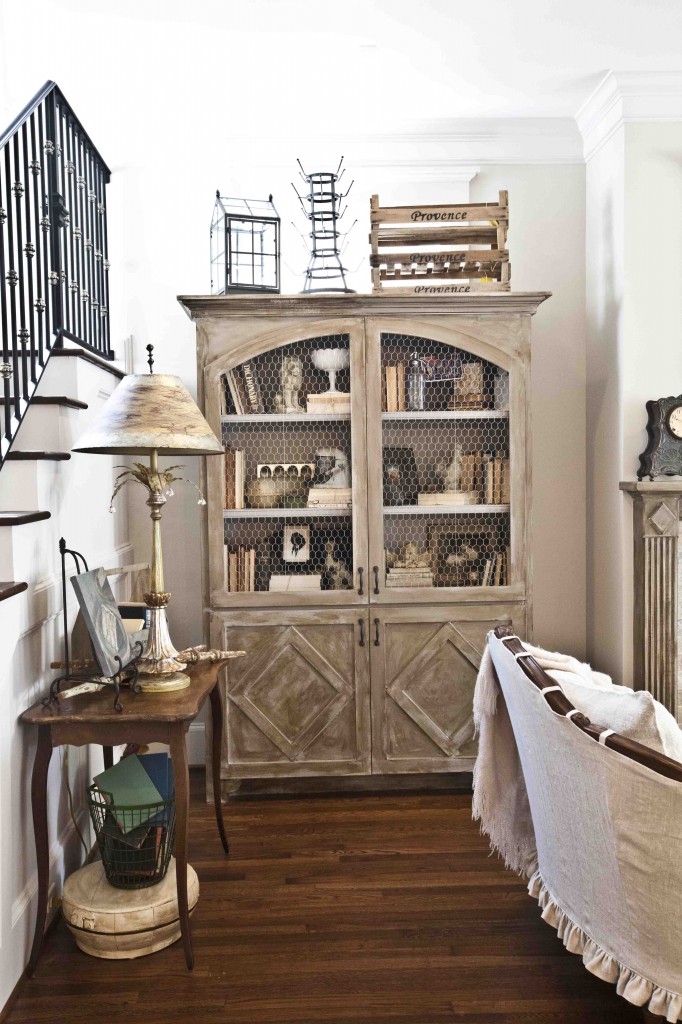 I actually took several photos while I was refinishing these cabinets, but sadly none survive.  I don't know where they are. But I can still walk you through the process! (UPDATE I FOUND SOME OF THEM.)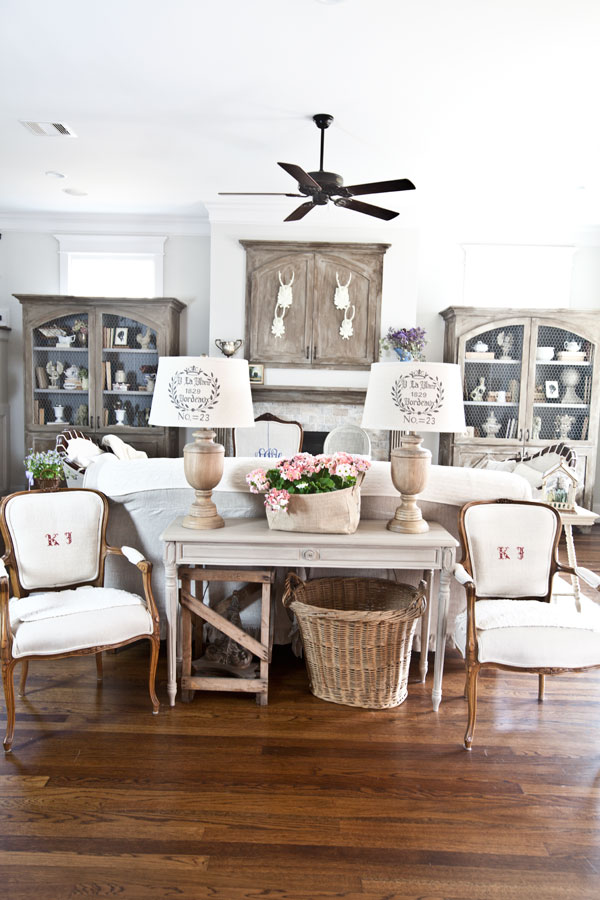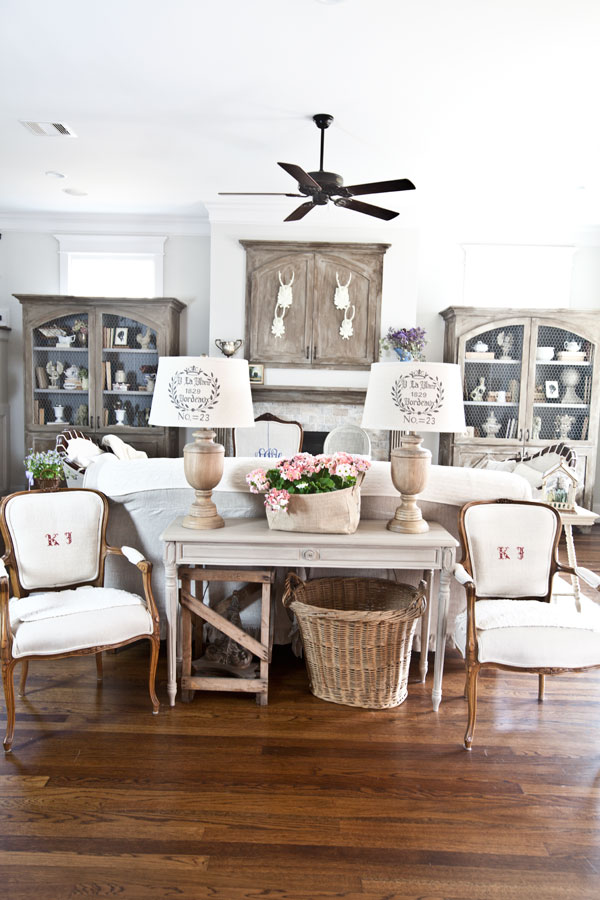 I asked the painters to paint these built-in cabinets SW pussywillow gray.  I then planned to go over them with an antiquing glaze. Then I realized they painted the cabinets with oil-based paint.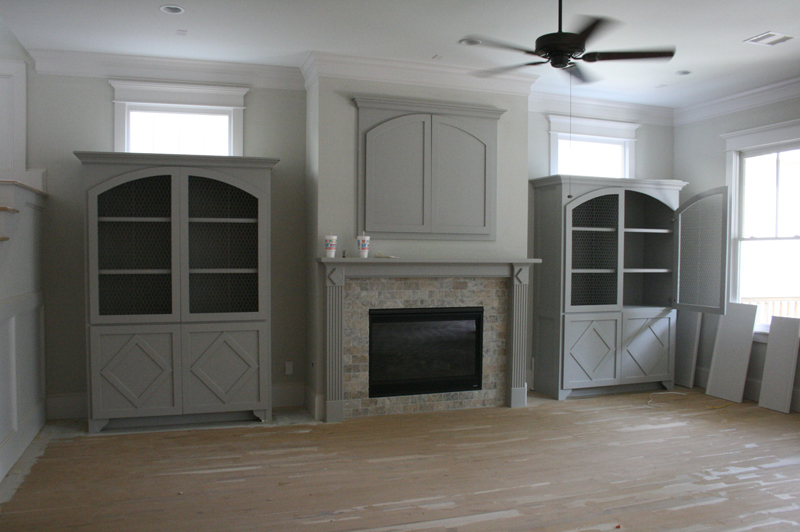 So, I had to paint the cabinets again with the same color but this time I used latex paint and added a few tablespoons of calcium carbonate to the paint. Then I taped off the area before I painted it.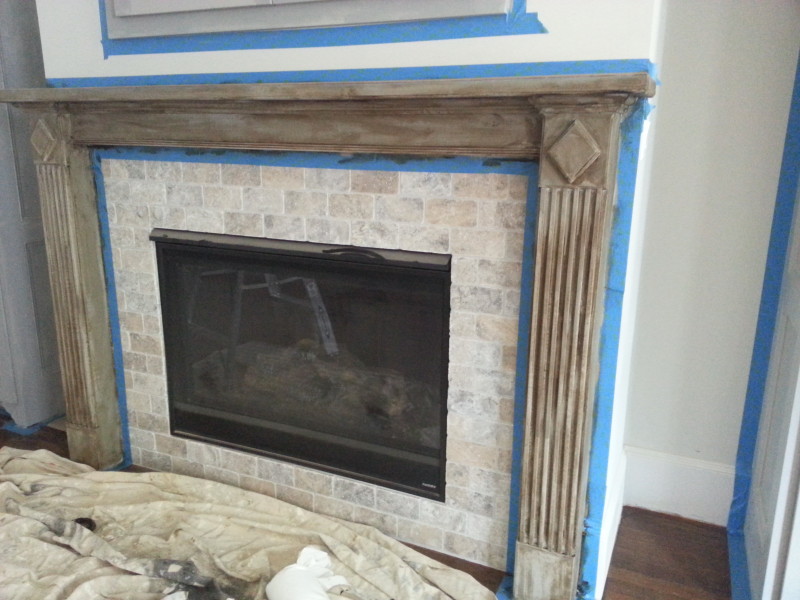 After the paint dried, I used Annie Sloan dark wax, and buffed on a layer of wax over all of the cabinetry, wiping it off as I went.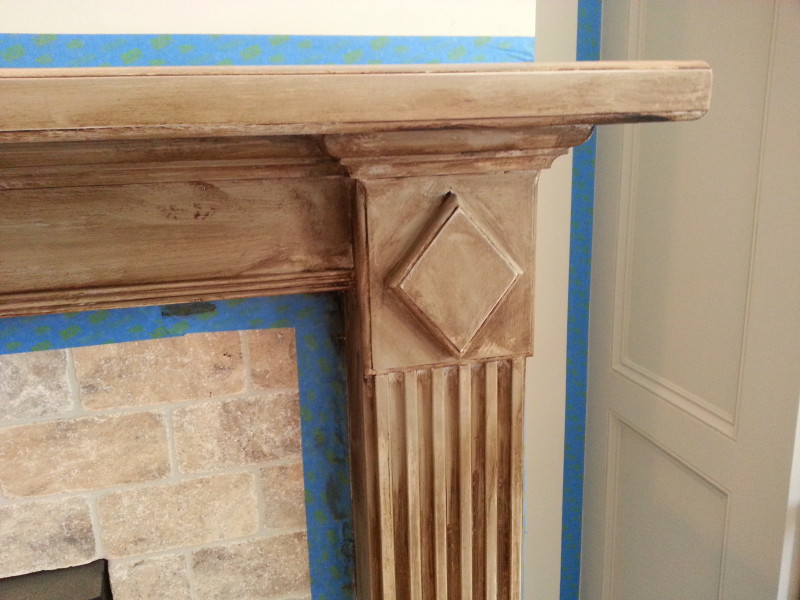 (The windows are above the cabinets not behind them. I only mention that because some people think I covered them up.)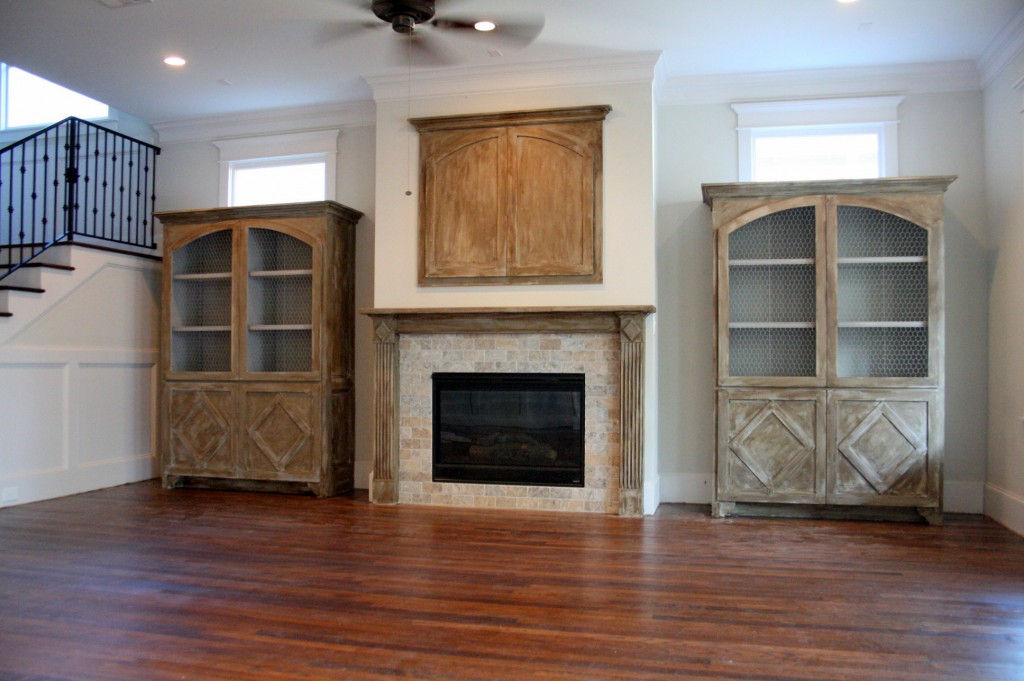 You can see a close up of the paint technique on the photo below. You have to wipe off the wax soon after you apply so you can see the paint beneath it.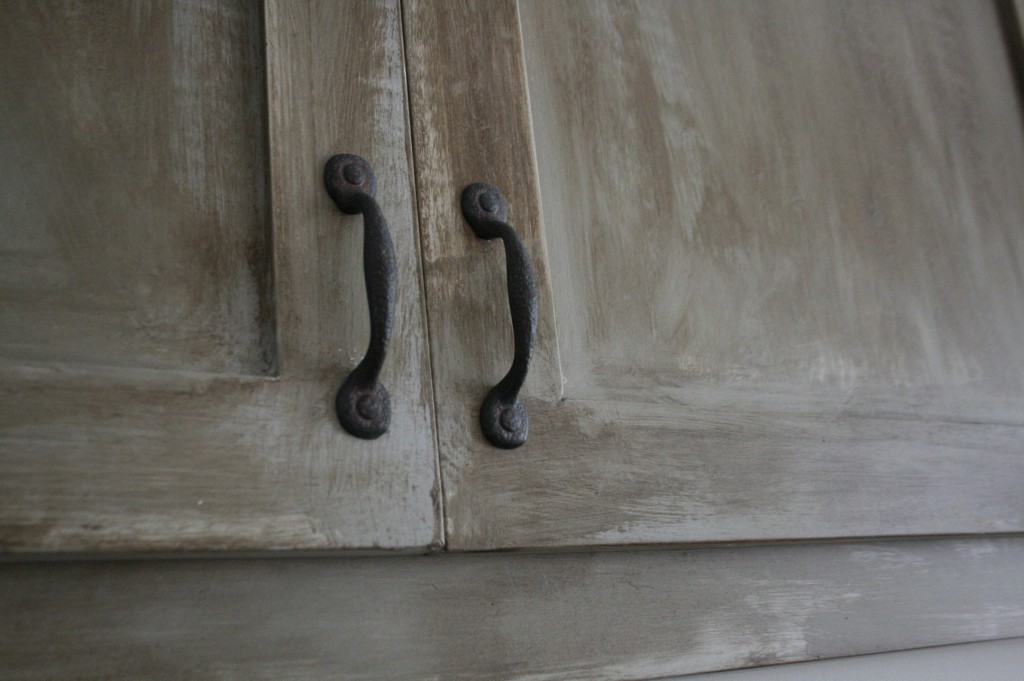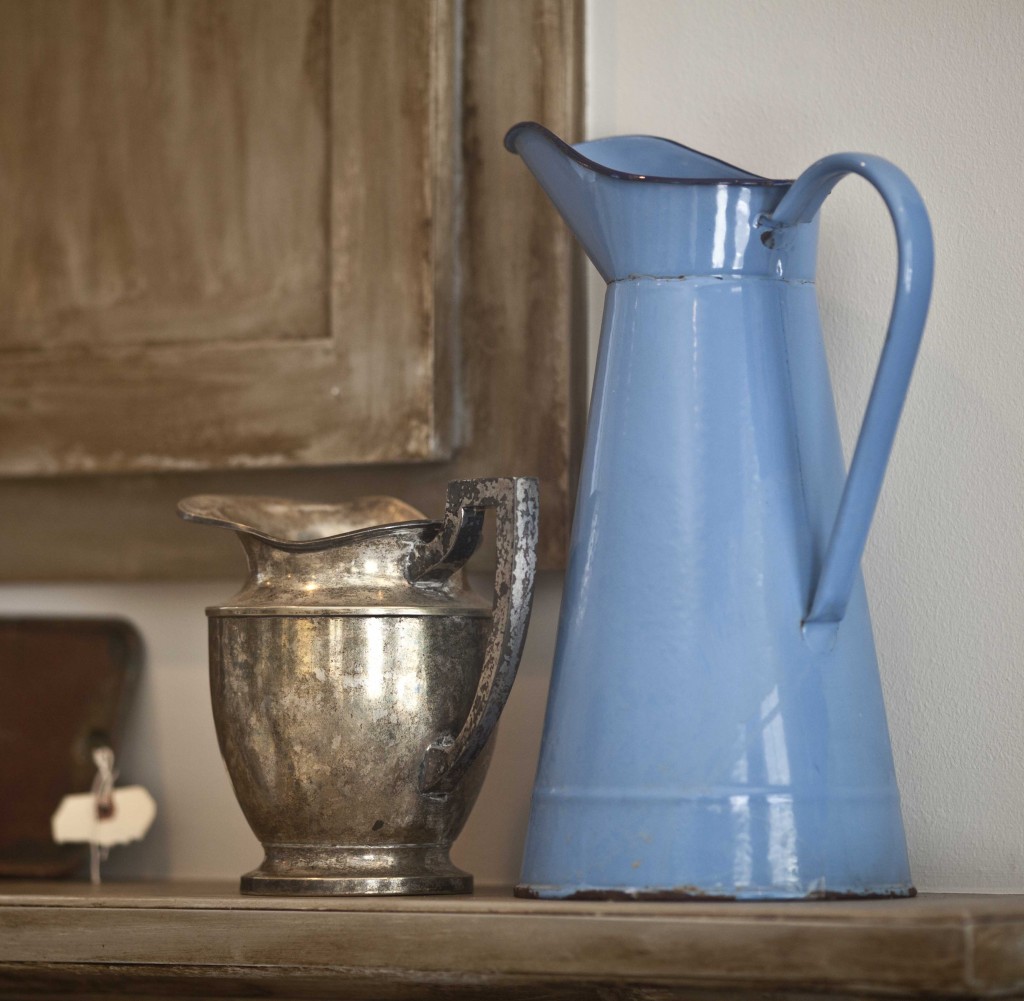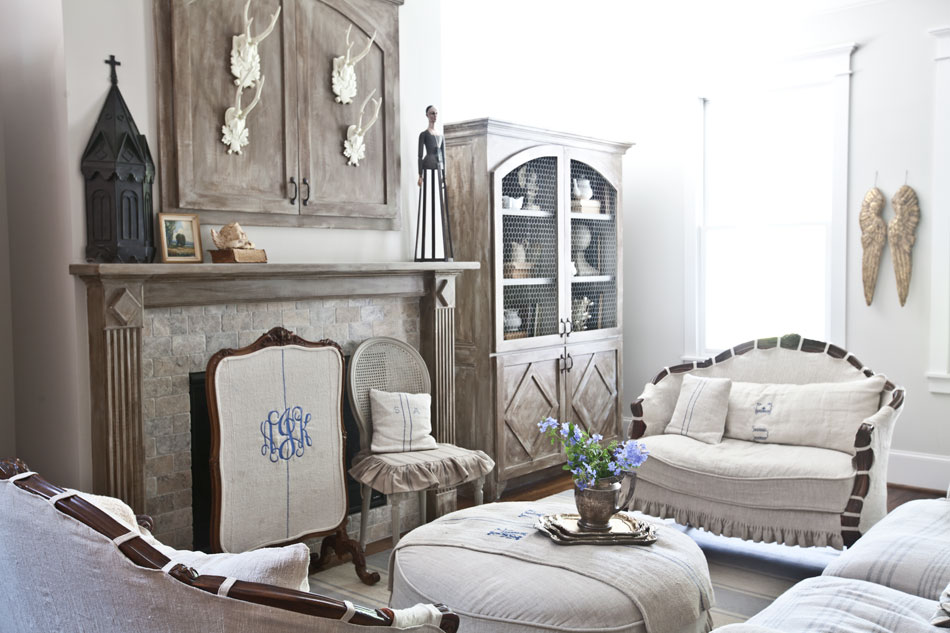 It would sound impressive to tell you I used 15 layers of paint, wax, stain, etc, and that it took me forever to achieve the technique, but that  wouldn't be the truth.  It was fairly quick and easy, even having to apply a coat of paint before I waxed. The smart thing I did, was complete the antiquing before I moved in.